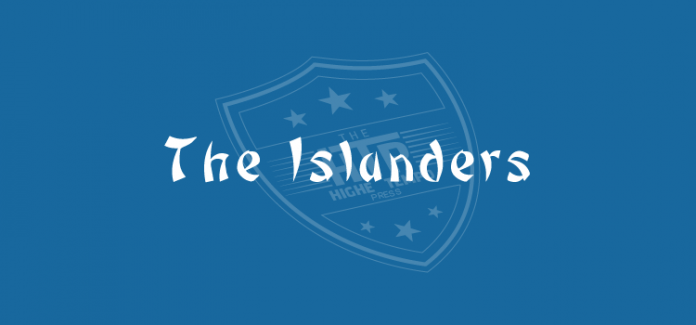 OSU!
Remember me? I'm that guy over on the Island. Yeah, Japan. That's right. Been a while, hasn't it? Last we spoke we had just finished our first season in the J1 and it had gone quite well.
Then life got in the way, and "work", if you can ever call dicking about writing about football work. But hey, I'm back now and I am ready to give you ALL the gossip from Okinawa.
Like there is actually gossip, this is Japan. We've all been working very diligently, respectfully and quietly and efficiently planning the next season. The problem is, I kinda forgot to update you on a load of stuff, so let's get to it.
Doing well in J1 = a bit of cash. That cash has been invested wisely, I feel. We are adding seats on the to stadium, meaning we are playing somewhere totally random and bringing in more fans than we can fit into the expanded stadium – go figure – and doing some work to the training facilities.
Financially we are very well set indeed, just over €1m in the bank and a projection suggesting we will have around €1.4m come the end of the season – we are still running a very tight ship although player wages have risen to around €27k a week. This is still by far the least in the division, but it has grown considerably. Still, income has gone up so I have made allowances for higher wages. Good financial planning.

I felt we needed to start sprinkling some quality on top of the squad we already had and felt, last season, that we were weak at right back, centre back and, possibly, the DM roaming playmaker spot. So, I went shopping!

What's that? Yeah, I spent some real money. €1m smackers on two players, very unlike me. Nam Do-Hoon nailed the DM stats for Oita Trinita last season, averaging something like 7.25, 88% pass completion and some other good stuff. So I bought him, plain and simple. He's 19, he's doing OK for us and I think, as we settle down this season, he will prove a good signing.
I also shelled out €500k on a new centre back to partner Bing at the back. Tomiyasu was immense for Avispa last season, averaging about 7.30, winning everything in the air and passing a ball very nicely too. So he has come in and has made a solid start.
Hatsuse and Kono are two experienced J1 players. Hats is a right back, and Kono can play centre midfield or attacking midfield. Both have started superbly, albeit Kono's form has suddenly nose-dived, coinciding with us struggling in the last few games.
But, all in all, the transfer policy has worked well for us. This was always the winter break where we would step up our recruitment to the next level and I feel comfortable with what we have done.
Having finished 8th last time round, the plan for the season had to be at the very least match that and have a couple of good cup runs once again.
This is how life has treated us so far.

Inconsistent or what, you might think.
Well, we were very unlucky to lose to the league favourites 1-0 on the opening day. They scored two minutes into injury time at the end of the match and there was barely time to kick off. The 1-0 defeat to Kashima Antlers was courtesy of a 89th minute winner. Urawa Red Diamonds beat us with a penalty that never was. So that explains away our three league defeats. I am more concerned by the fact we have had four league matches where we have failed to score in the seven we have played.
I've tried to have a look at where the problem might be, but the KPI's I am actually alright with. Yang and Toru are getting a high % of shots on target. Kono wasn't so Sakaguchi is going to get a run.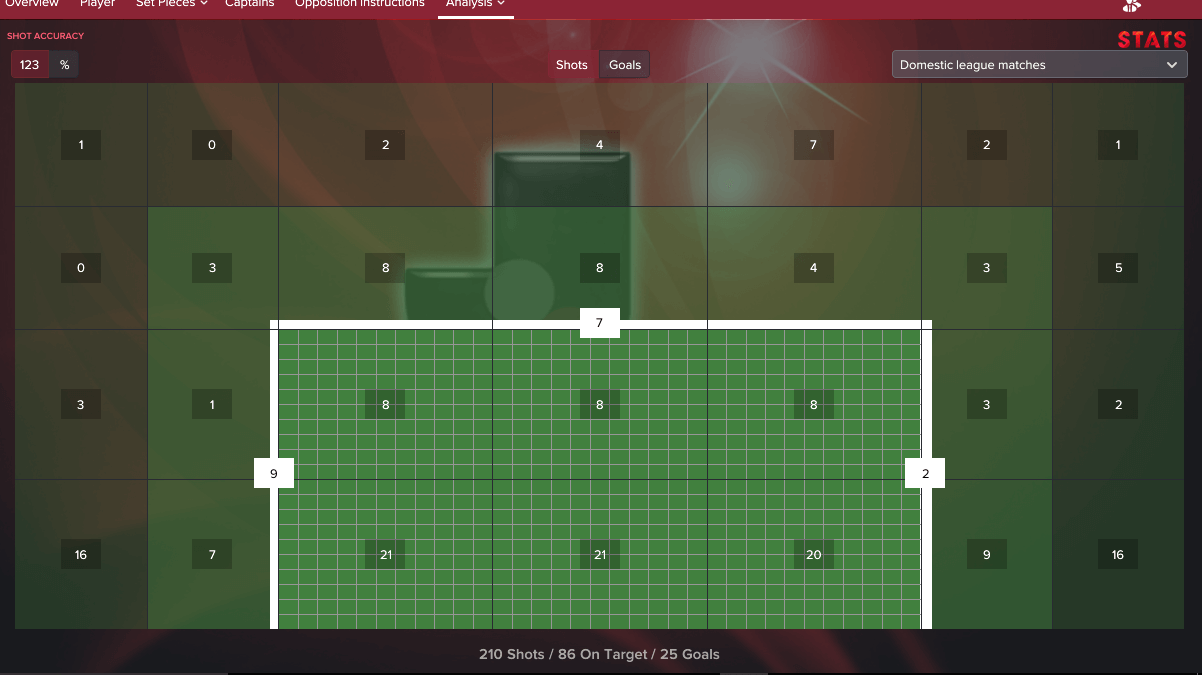 I took a screen shot of our shots on goal in the league games so far. If someone far brighter than I can see an obvious flaw, please do let me know.
So we sit 7th after 7. We've been quite unlucky, I feel, or have we? Who knows. Defend better at the death and we'd have another two points which would have us 5th. Stop giving away bloody stupid penalties every time a crossed free kick comes in and we might be even higher up.
As ever, we are a work in progress. I am starting to think that it might be time to consider a change in playing style in the not too distant future. We've played #Arg17 almost every match since I have been in Japan, and whilst it has got us to where we are, a change might be good. I may have to call in some of the experts within Tempo, have a look at what we could do and maybe do a piece on it.
Or not. I'll probably just bottle it and keep playing the same way. I mean, if it's not broke and all that….
OSU!