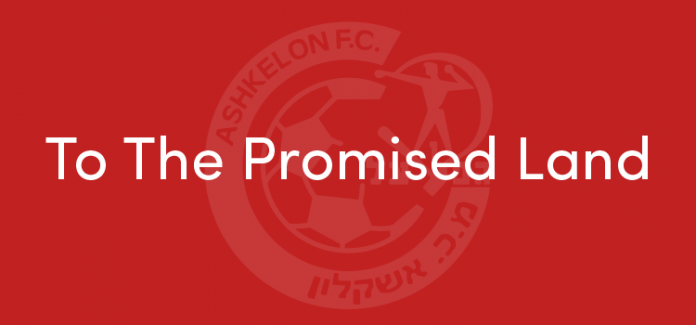 At Hapoel Ashkelon FC I have two strategies. One for keeping players fit and one for developing the club. After the first few matches of my second season in charge, I become aware of a tension between the two.
The fitness strategy (not playing players when they're tired, not rushing players back) requires a certain amount of rotation.
The development strategy has produced a squad comprising two groups of player: an experienced hub, providing leadership and tutoring; and a group of up-and-coming backup players. Not exactly a 1st and 2nd XI, but something like that.
So the tension is, the rotation requires me to bring in players who are up-and-coming, rather than already arrived. And some of them, I have realised, have a way to go.
It's the defence I'm worried about. I reckon my first-choice back four can cut it. But are any of the second string good enough?
Perhaps Bentulila. The good thing about him is that he can play anywhere across the back four – and sweeper too.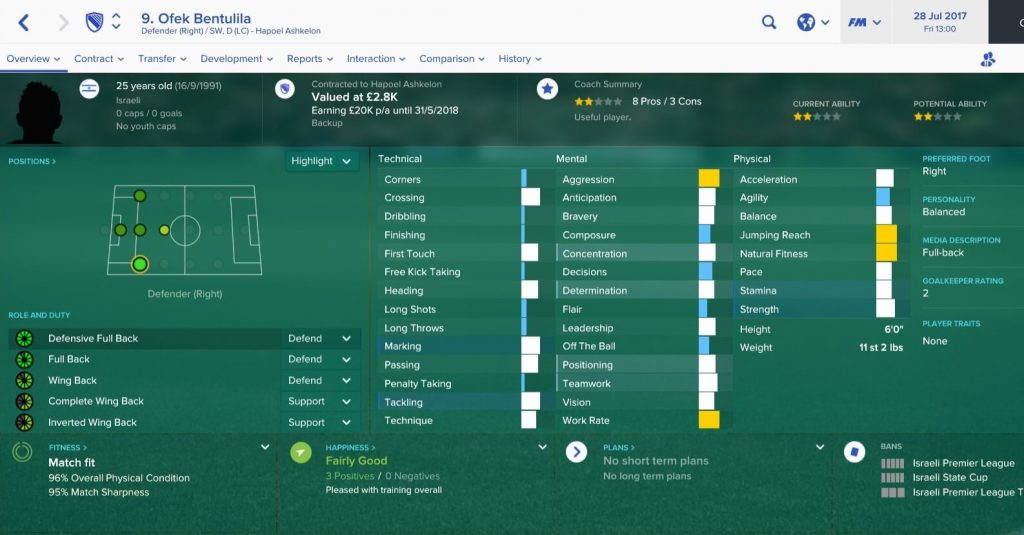 The bad thing is he's not quick, not quick at all.
The other three second-string defenders have pretty good core skills (tackling, marking, heading), but they're raw. If I can keep the experienced players fit while the back-ups develop, well maybe… But if I have to introduce them too early, we could be in for a long hard season, which in football is a euphemism for relegation.
Our new, more technologically advanced, training facilities are due for completion. Thanks goodness that on FM, as opposed to anywhere ITRW, such projects come in on schedule. They can't come a day too soon: we have a lot of developing to do.