You know that sinking feeling you get when things just aren't as good as they seem? Well I got that feeling twice this week, firstly when I got an e-mail from a Nigerian prince offering me untold fortunes, only for my bank account to be drained. The second was when this happened.
I thought being a Premier League manager was the greatest experience a football coach could ever ask for? But just like that Nigerian 'prince' it has drained me of all my hopes and aspirations of ever making it as a football manager for longer than six months.
After the previous set of games and my ordering in to the boardroom for a stern telling off, and a crying fit a toddler would be proud of, I wanted to get the team firing and start picking up results with my new formation.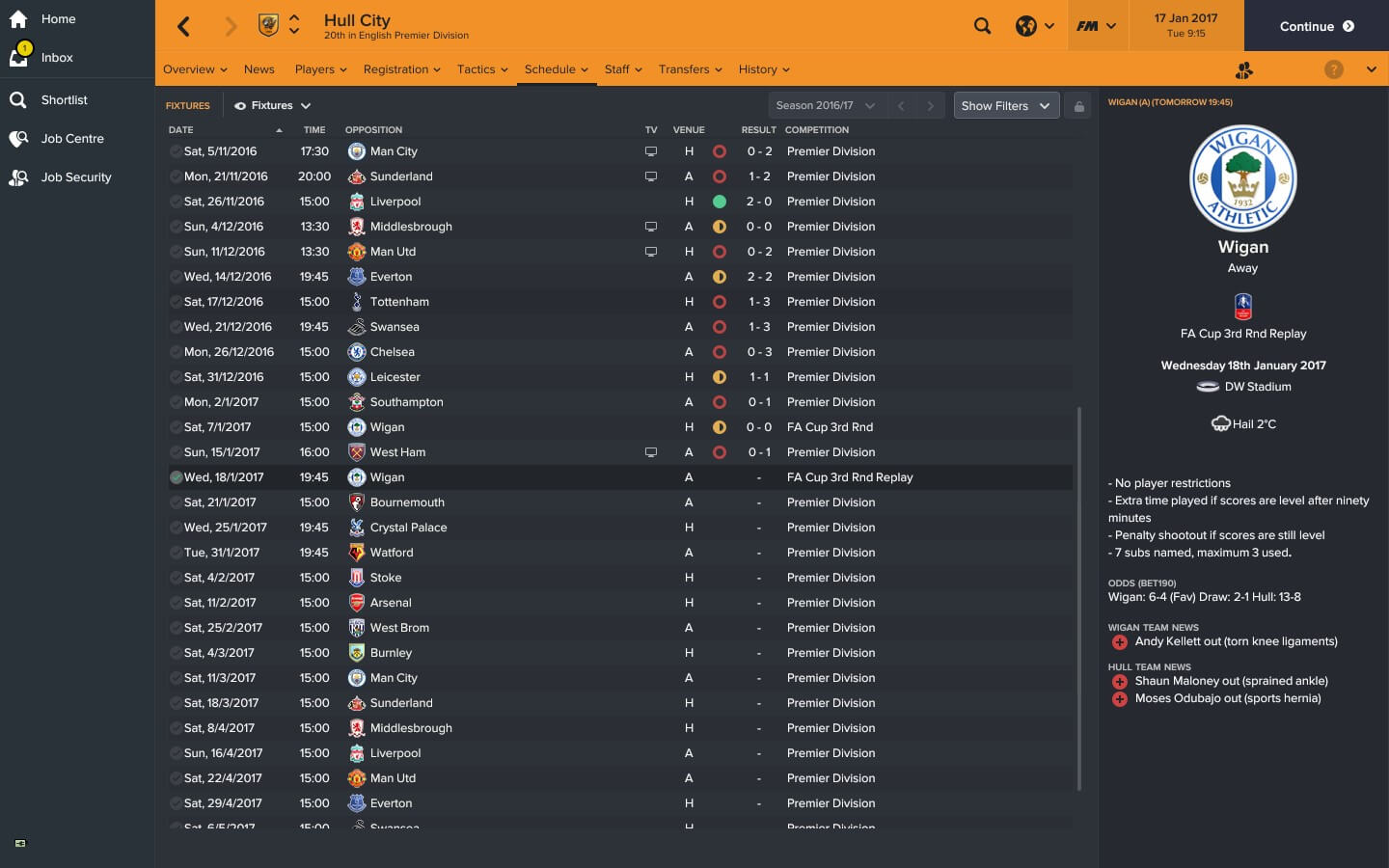 Well guess what, it didn't work and we went on a terrible run over the month media described as 'a monstrosity'. We picked up one measly point over five games, one bloody point! What the hell have I got to do with this team to actually get them to win a game. You know what I'm glad I got sacked, MP was right I should have gotten out of there when I could of, whoever takes over this team of snake's good luck to you.
Pep Guardiola had four years at Barcelona before he needed a break from football I need a break and a full-time therapist to get over just six months at this club, I'm drained, demotivated and can't stop crying not the signs of a good time in charge of a football club.
So, it's back to my old stomping ground, the dole office, I currently find myself in. I packed up all my things from my office, said goodbye to my assistant, who hasn't stopped laughing, and made my way out of the capital of culture. It wasn't the best of times at the club but I have learnt a lot from my time there, now I need to take some time to rest, recuperate and find myself a new job.