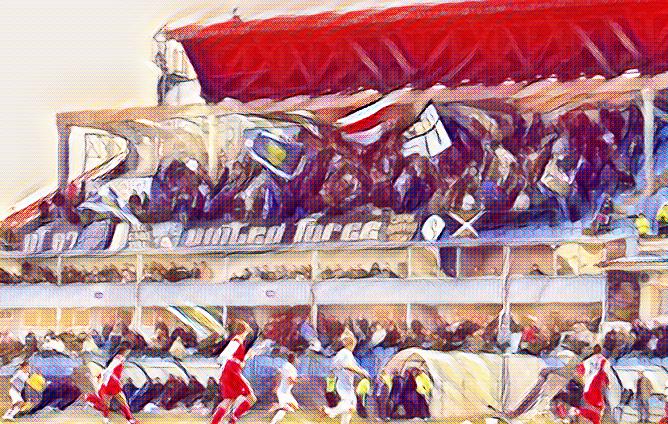 Zdravo and welcome back to Totally Rad (how nineties am I?) last time out we were looking at our new team, the aptly named FK Rad, and going through our philosophy and plans for Serbian domination. Well since then we have played our pre-season and created the formation we will be using to end the rule of Red Star and Partizan.
If you haven't already, check out my rising through the ranks posts on here, as we will be using a slightly changed version of that tactic.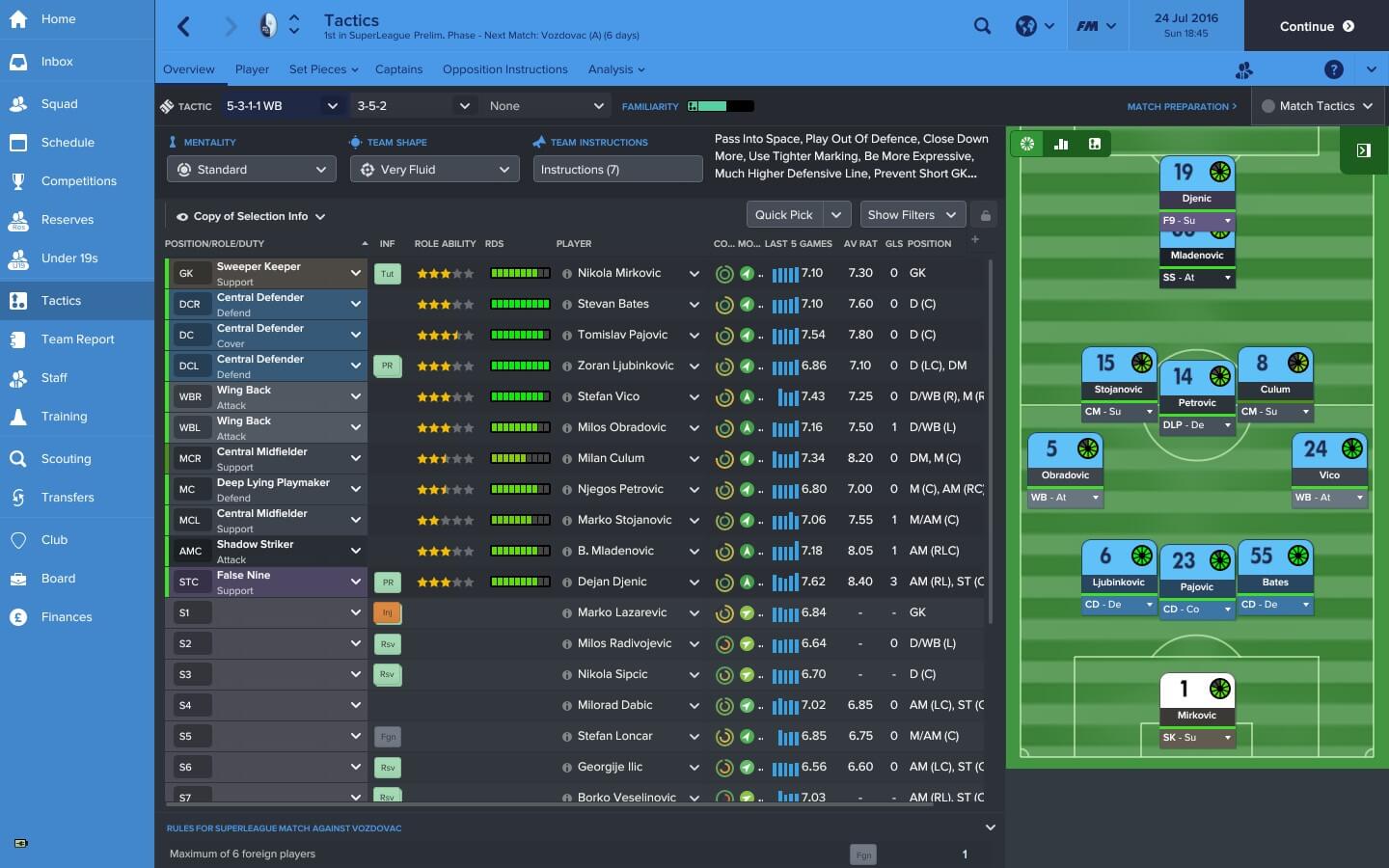 We will be playing with a 5-3-1-1 formation implementing a Total Football philosophy, lots of fluidity within the team and trying to have as much possession as we can get, but at the same time making the most of it, creating lots of chances.
At the top, we are using a False 9 and a Shadow Striker, I am hoping that defences will struggle against this combination as they complement each other. The F9 likes to drop back and the SS likes to run into space, so if the defence follows the F9 dropping deeper that will create space for the SS to run in to, whereas not following the F9 creates space for him to control the ball and pick a pass.
The wing backs will provide the width for the team and create space for us in the middle, and playing a solid three-man defence, two on defensive duties and one man on cover, coming in at the back we are using a hipster sweeper keeper.
With the formation ready, we ploughed head first into the pre-season, only four games to play as the Serbian league starts very soon after the end of season break, this is how we got on.
A mixed bag of results but we can't complain too much, with the lads still learning the new formation we can be happy with just the one loss, hopefully something to build on during the season.
During the pre-season games, we added a few new faces to our scouting staff, after putting out an advert for one. We got several applications after a few weeks and was pleasantly surprised to see one individual had put forward his C.V.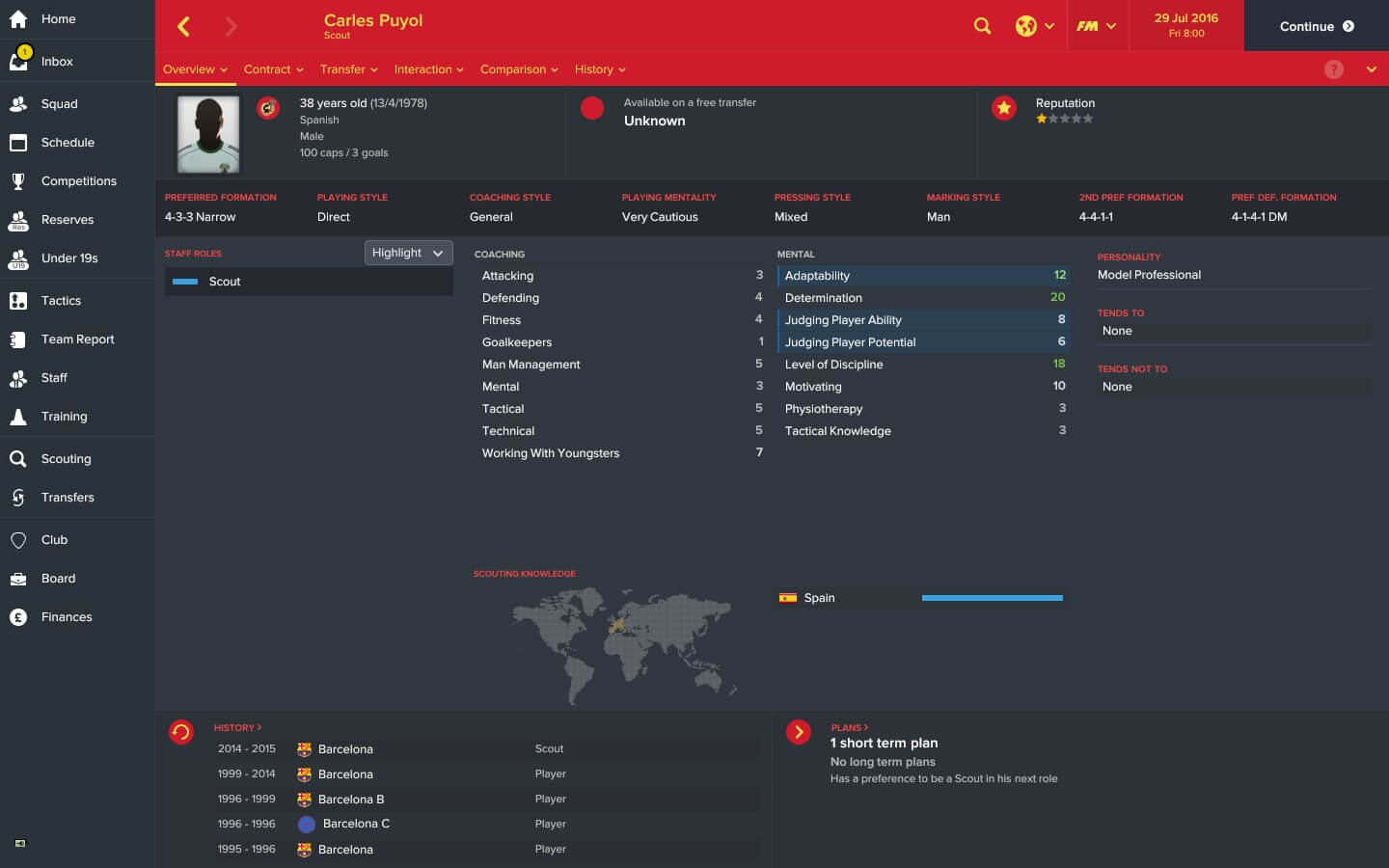 Yes, Barcelona legend and all round nice bloke Carles Puyol had applied, his stats aren't the best in the world but adding a man of his stature to the payroll is fantastic and a huge boost for the club. Along with Carles we add Srecko Nenadic to our scouting team too, a Serb with much better stats and will be doing most of Puyol's work for him.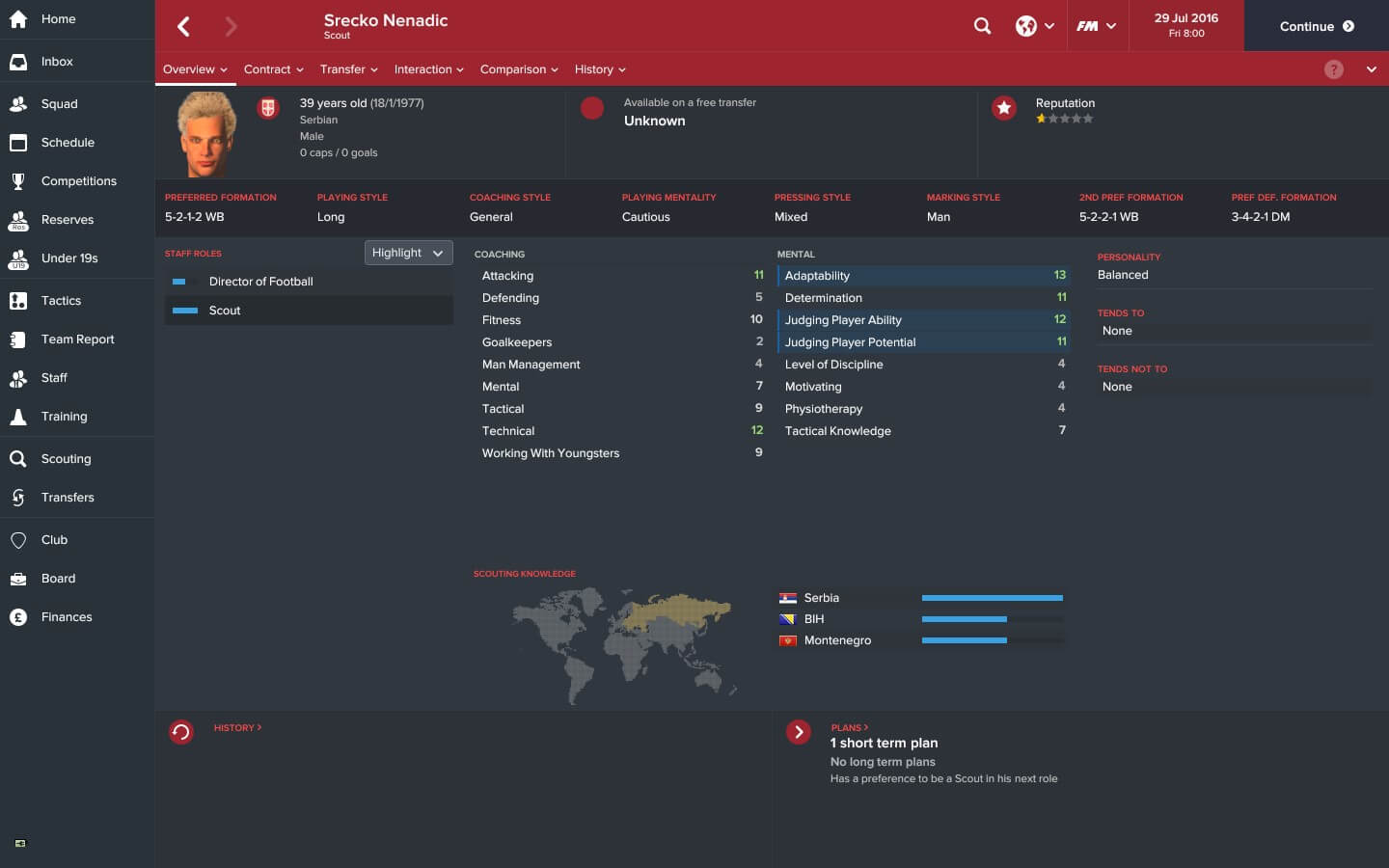 With pre-season over and done with and our staff capacity full to the brim it's time to begin our first season in Serbia, hopefully we can build on last season's eighth place and finish in the top half of the division anything better is a plus. come back next episode to see how we fare in the opening half of the season, Zbogom.