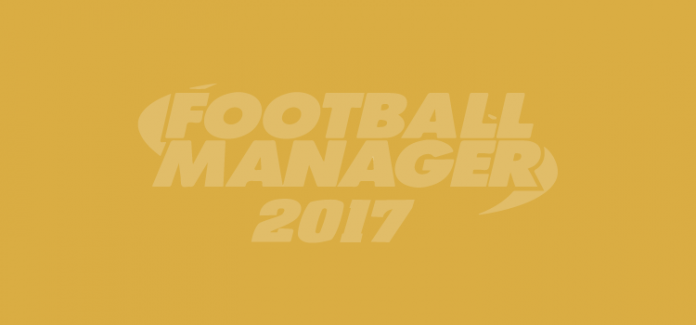 Most Football Manager players I know or have spoken to online have one of two goals in mind: take the team they manage to the very top of world football or have a blistering career themselves as a manager in the world of football. They will remove any obstacle in their way of that success. Is a player not good enough anymore? Place him on the transfer list! The same goes for non-playing staff. Everything in the club must be engineered towards achieving that success. But what if you don't want to do some of the things that bring success? What if some players can't be sold because it would break your heart? Welcome to the sentimental side of Football Manager.
Through playing FM since 2005, I've discovered I am far too sentimental to do what it takes to have the kind of success many in the FM community aspire towards. I am too loyal to some players and backroom staff who have meant a lot to the club I'm playing with. Especially when it's a club I personally follow and have visited regularly. My current save with FC St. Pauli is a prime example of my personal take on playing FM.
Meet my backroom staff: André Trulsen is my assistant, Fabian Boll, and Holger Stanislawski work as general coaches and Volker Ippig trains my goalkeepers. Are they the best staff 2nd Bundesliga money can buy? No. Is there better staff I could have hired for less money? Sure. Do I like answering my own questions? You bet. But there's a reason why I selected these gentlemen to assist me in the running of the football club. They have played a combined 1,043 games for FC St. Pauli. Each of them has played a large role in shaping the club.
Player wise, I follow the same logic. The first name I put on the team sheet is that of Jan Philipp Kalla. He's 30 years old and can play in a host of places: right back, left back, any place in midfield and even as a winger. I employ him as a ball winning midfielder in my 4-4-1-1 formation. Sure, there are better options out there. But Kalla has been playing for the Boys in Brown since 2007 and has played 137 games for the club. On the terraces of the Millerntor-Stadion, he is a very popular player. A further example is Deniz Naki. When I was searching for a new attacking midfielder, I came across a lot of talented players who could do the job expertly. But I chose 27-year old Deniz Naki, who became a legend during his earlier period at the club by planting an FC St. Pauli flag in the middle of the pitch of arch rivals FC Hansa Rostock. He's a good enough player but won't take the team to a higher level.
As you can see, my decisions are not based on what brings me the highest probability of success. I make choices I deem more fun, and what's fun is mostly inspired by sentimentality. I love one club players and firmly believe that a club should be run by former players who understand what it means to wear the jersey. These are opinions I hold in real life football and opinions I translate to when I run a club in Football Manager. So, if I look for a certain member of the backroom staff (be it a fitness coach or assistant manager) I filter for staff who have the club I'm playing as a favourite. Only when there's no one available, will I search for staff with no connection to the club. The same holds for players. If I find a player in the position I need strengthening who has a history with the club, he will have my preference. Even if there are other, better, players available for less money.
It may seem to some of you like utter madness, and perhaps it is. But imagining me sitting along four legends and watching a team full of players who love the club brings me more joy than winning the Champions League with a bunch of mercenaries.
To follow me on social media, check out my profile at the end of this post and to see what else I have written, click on my name.