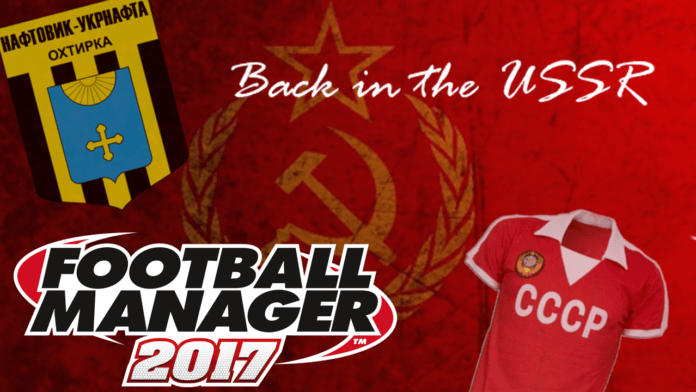 Transfer deadline day. Usually this is a day of great drama, a day of last gasp deals that excite the fans and in England, at least, a day when sex toys are thrust into the ears of journalists reporting from the training grounds. From my perspective, given my board's proclivity for accepting bids for my best players, it's a more concerning time.
In order to avoid any more unwelcome interference, I spend the last few hours of the transfer window locked in the board room. I unplug the phone, turn off the computer and, as the time ticks down and I grow more and more paranoid, I set fire to the fax machine. It works. We can relax again and think about football.
First up, we're off to Gellios. We're in good form and they are in distinctly average form so I'm feeling quietly confident.
For a while, I felt like this was going to be one of those games which haunted us in the first season but thankfully we're awarded a penalty in the 32nd minute which Terekhov converted. Only four minutes later we're two up. For the first time in the game the ball is played to Kulishenko's feet and he shows the rest of the team why they should have given it to him sooner by rounding a defender and smashing it into the roof of the net.
Normally when you know that you're facing the team bottom of the league you feel confident of a big win. When it comes to my lot facing Bukovyna, though, I'm nervous. Every team has walked all over them this season so it would be absolutely typical that they stick three past us.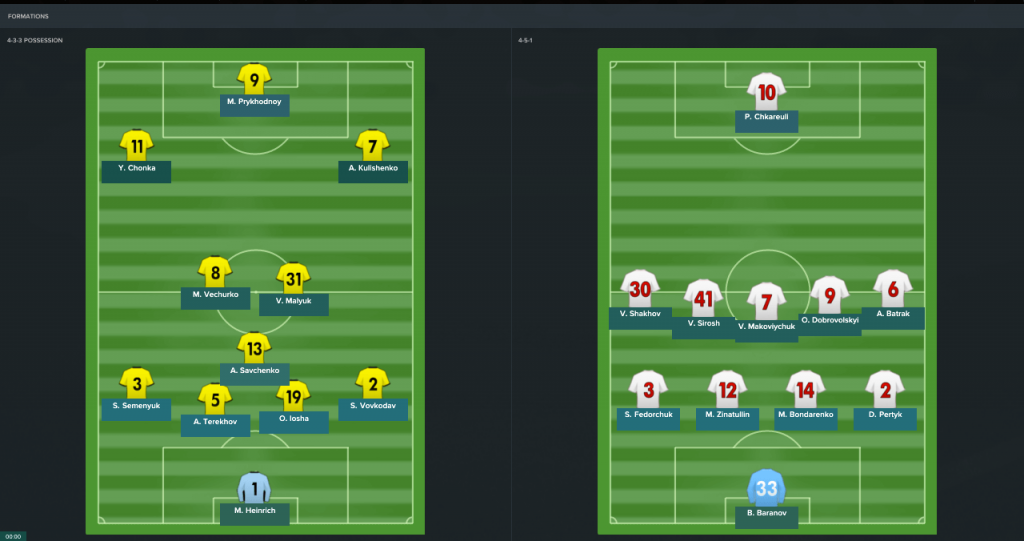 I don't know what I was worried about. That was clinical, ruthless, dare I say impressive? It takes 28 minutes for Kulishenko to find the net, taking his tally to 9 for the season – equaling Prykhodnoy's. The thought of not being the club's top goal scorer seems to piss Maxym off royally as he precedes to bang in a hat trick in reply. Even Chonka gets in on the act – don't worry, Yuriy, I haven't forgotten about you.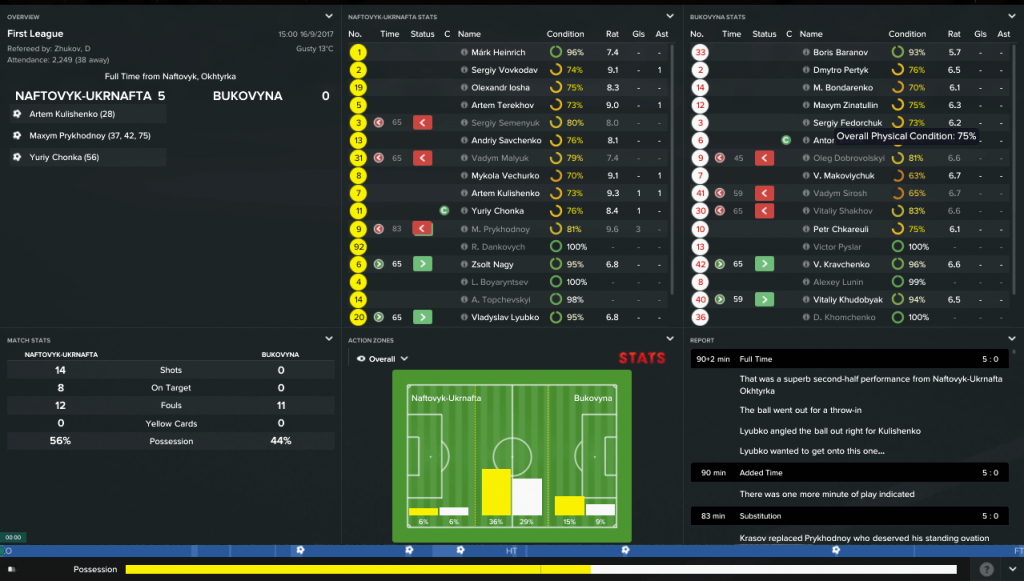 After that relative stroll against Bukovyna, we've got a real test ahead of us. Illichivets came down from the premier division last season and have retained most of their impressive squad. They sit in 2nd place, a couple of points behind us. Incredibly, they're in the Europa League which could be beneficial for us. A quick look at their side shows that they're knackered. They've been playing a game every three days for months now. This could be the best time to play them.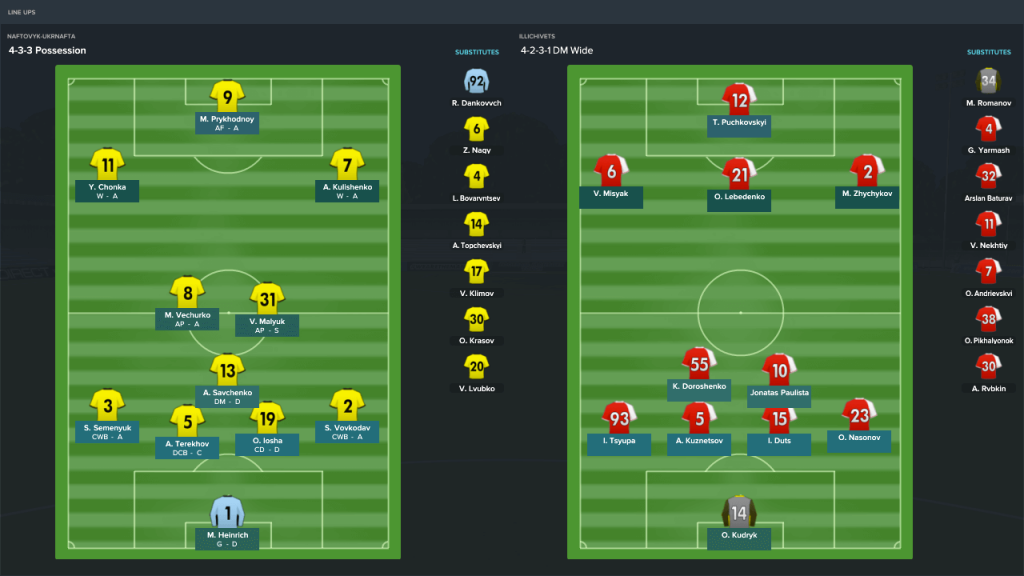 That was abysmal.
I'd like to say we dominate, but we didn't.
I'd like to say we have lots of chances, but we didn't.
In fact we only register two shots on target. Nobody plays well, we just lumber around the pitch while a visibly fatigued opposition outclass us at every opportunity. They wait until the 80th minute, when they're practically being sick with exhaustion, to score – twice.
Mykolaiv provide our opportunity to bounce back. That loss to Illichivets knocked us off the top spot and I'm keen to get back up there. Last year, we started strongly but then went off the boil.  This season, we're a different animal. There's a desire in our hearts and determination running through the whole squad. What we need to do is pick ourselves up, dust ourselves down and unleash the mighty dogs of war.
[Insert various violent swear words]
It's several hours after the game ended and I'm still bubbling over with rage. We were the better side. We lead after 16 minutes; Prykhodnoy and Kulisenko linking up beautifully again and everything was going so well. We spent the rest of the game in control but failed to score a second. Just as I switched to contain, just as the 90th minute rolled around, just as I dared to believe, they punt one into the box and head it in.
For God's sake.