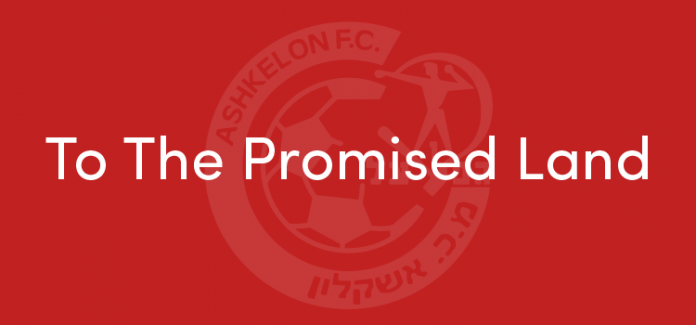 I like the way that FM and football in-the-real-world (ITRW) interact.
Before I go to a match, I check the FM database: it helps me to notice things about players. And sometimes watching a player fives me ideas for FM. Would, on FM15, Justin Hoyte have become sweeper at far-away FC Minsk if, ITRW, I hadn't been amongst the very select crowd who watched him play in the middle of a back three for Dagenham at Stevenage (2015-16) in the whatever the Not-even-the-League-Cup cup was called?
I've seen Nathan Smith play twice for Yeovil – at Stevenage in 2015-16 and at Cambridge in 2016-17.
He's in an imperfect footballer (as I say, he plays for Yeovil). Probably he's not-exactly-a-left-back-but-not-exactly-a-centre-back-either.
But I like him. He plays full-on. You couldn't accuse him of a lack of combativeness.
At Cambridge I noticed him make a foray upward, give the ball way, realise he'd left the defence open and press the accelerator to enable him to win it back. That cameo harmonises with his FM17 profile: weakish passing, anticipation, and positioning; plenty of acceleration, determination, and tackling ability, plus sufficient team work and work rate.
He's a player who will make mistakes but take responsibility for them.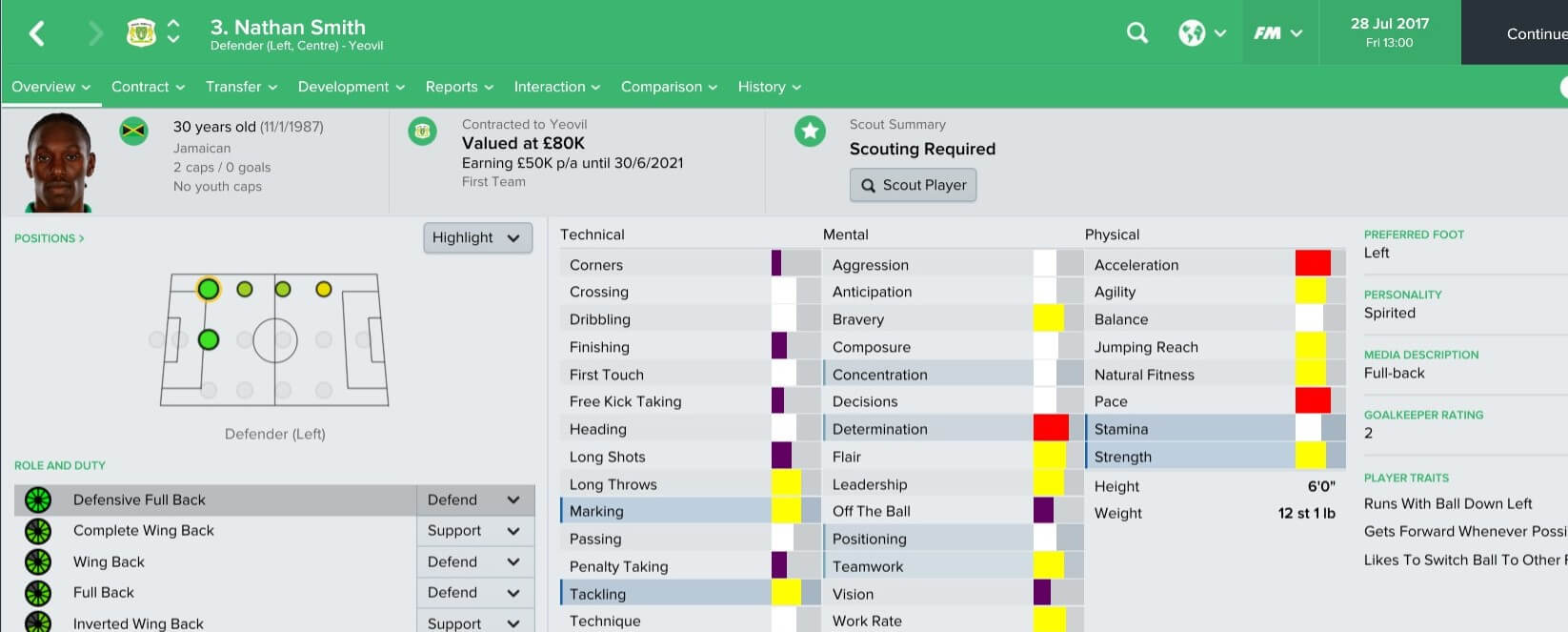 If only Yeovil wouldn't want something in the region of, according to our scouts, £75k.
I ask my assistant manager, Seb Rozental, what he thinks we should do. He took a half-consumed bottle of locally produced Arak from the shelf behind me, poured me a glass, and handed me the phone.
I noticed he poured himself one too. Generous of him to keep me company.
The phone call didn't get off to the best of starts. 'No, you probably haven't…but then I doubt many people in Ashkelon have heard of Yeovil either.'
I wasn't on top form, so had to agree to eighty grand. Ouch.