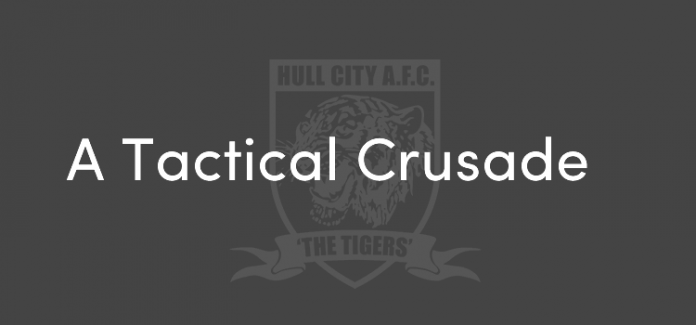 Well, that wasn't a great start to the season was it? Nine defeats in a row, leaving us rock bottom of the league level on points with Middlesborough, Time for a big change to our formation.
The one we started the season with was very attacking and didn't use our talented wingers as much as I wanted to, so we revert to a 4-1-4-1. This gives us a nice defensive back line and will hopefully halt the steady flow of goals we're conceding. We've put in a Defensive Midfielder just in front to plug the gaps an Attacking Midfielder might use and can press the ball handler before he reaches our back four.
We will have a midfield four, the two widemen prefer to play further forward but playing them in line with our two Centre Midfielders will suit our more defensive structure. When attacking we're going to get them wider to try and make use of the the whole of the pitch instead of trying to play too central.
The two Centre Midfielders will play as a Box to Box midfielder and a Deep Lying Playmaker, this will provide us with a bit of creativity going forward to actually try to score some goals.
And finally we will play one lone striker up the pitch, I'm going to keep him as a Complete Forward but this may change depending on how well they perform in that position, we don't need a tonne of goals, but if we still cant score any that's where the first change needs to come from.
The formation change came not only because of our poor run of form but because the takeover of the club finally happened.
With the takeover came a new chance for me to really get this team firing and put some points on the board. Dave, he lets me call him that, seemed nice enough and injected a nice thirty-two million pounds into our transfer kitty and five hundred thousand into the wage budget, if I'm still here in January I'm going to have a field day.
So, a new formation and a new boss let's see how we've been fairing since this all took place.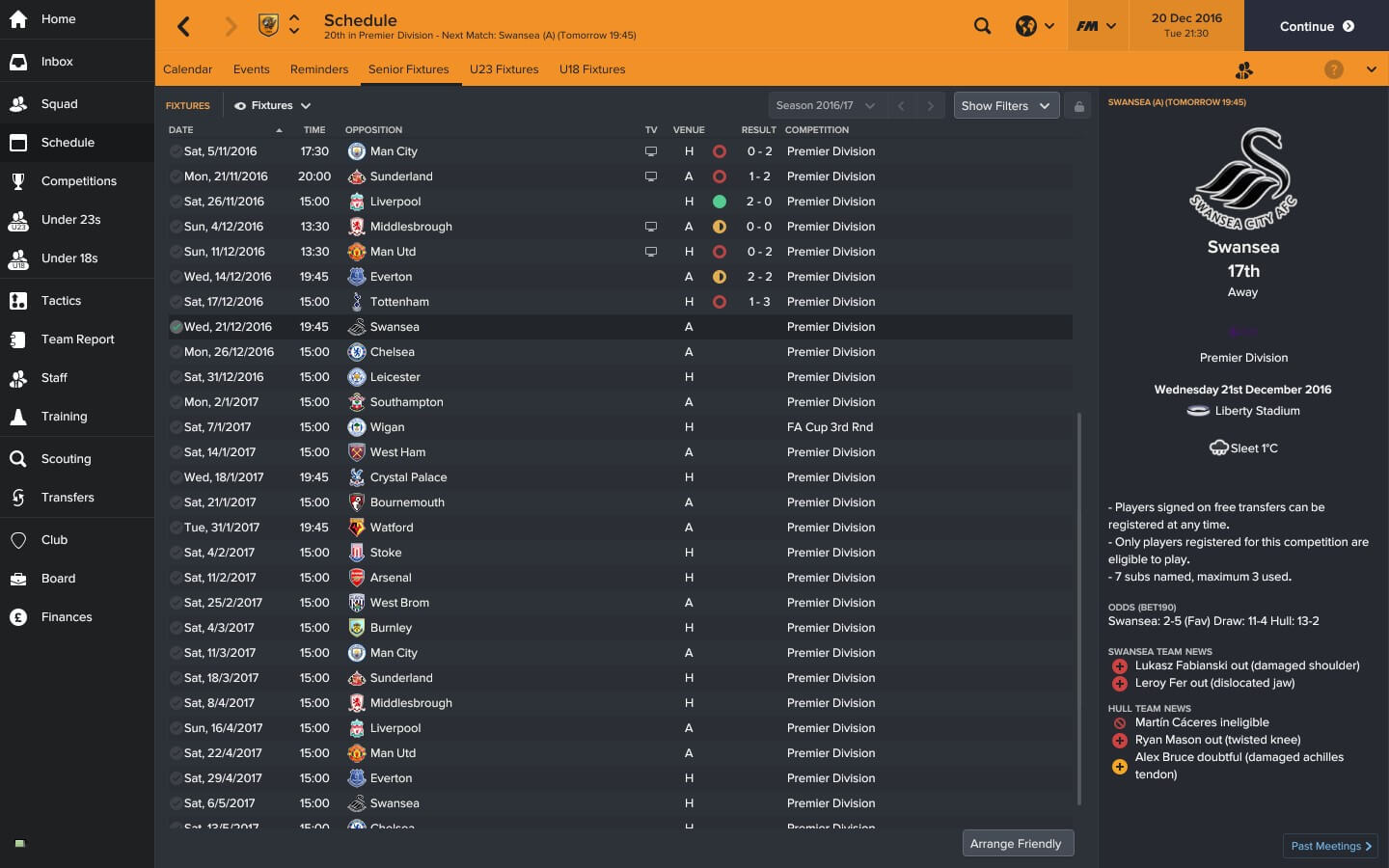 Well at least we finally stopped the run of what was then eleven straight defeats, it took a while for the formation to gel, but with a win against a strong Liverpool team, a draw against Everton, which we were 2-0 up at half time, and a draw against fellow strugglers Middlesbrough, we started to finally gain momentum and I thought we could start to get out of this death spiral, then this happened.
I beg and pleaded with the board to keep me, sobbing and throwing things around the room like a raging toddler. I think I scared them that much that they decided to give me a month to 'turn things around', either that or me acting like a rampant infant made them think I was very passionate about the club.
So one month to save my job as a Premier League manager, it doesn't look good, but we do have an easier run of games over the next month so hopefully we can pick up some decent results, here's hoping anyway, I can always fall back on my career in the fruit and veg aisle if not.