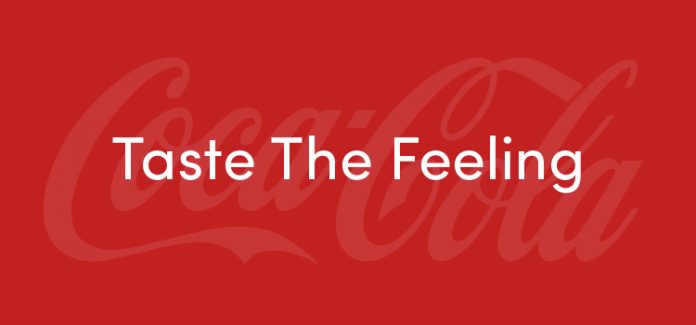 Transfers:

Junior Mongondza: Joins from our affiliate club Amiens for a ridiculously low fee (£2.9k!). Worth a gamble!
Siriki Coulibaly: Still very very raw but definitely has some potential. Goes on loan to Roda JC in the Eredivisie for the season to hopefully improve a bit.
Joao Lopes: The prodigal son returns. The Leiria academy graduate has been at Silkeborg for the past couple of seasons but has now outgrown them so joins back on a permanent transfer to Leiria.
Ricardo Carassa: Poor Ricardo, he's played for every team bar Coca-Cola Sunderland so far and hasn't really settled. May well get sold come the season end.
Jonathan David: Joins as a backup option as he definitely won't be needed at Coca-Cola Antwerp this season.
John Dybvad: Joins as an option to change our formation if needed. We'll be playing the same 4-3-2-1 as we have previously which means there's no need for a winger like Dybvad. However, i'd like the option against some opponents or if our tactic becomes less effective.
Takeshi Hirashige: The playmaker sadly hasn't found his way into the first team at Sunderland so joins Leiria for a season in order to boost his value before potentially getting sold.
Marcus Holster: A new signing from Coca-Cola Antwerp, he joins straight on loan for the season and should slot straight into our starting lineup. I have high hopes for him based on his technical and mental stats.
Hazem Mohsen: Gets goals wherever he goes, hopefully, he resumes banging them in this season!
Oh Yong-ho: Re-joins Leiria for the season, most likely as the number 2. May well get sold in the summer.
Pablo Siano: Got an average amount of game-time last season at Antwerp and he again won't make the starting 11 this season. Obviously, I don't want to stifle his development so he joins Leiria to be a key part of the starting 11.
Enrique Sosa: Last chance saloon for Sosa, his contracts up at the end of the season and he hasn't made a noticeable impact yet.
John Laerche: A new arrival at Antwerp and heads straight to Leiria, some ridiculous mental stats and some solid technical stats means he's a decent looking prospect for the future. Joins as the number 1.
Jenderson: Hugely impressed in his debut season at Antwerp last season but has to move due to home-grown restrictions. He should fit this Leiria team perfectly so I'm betting he has a good season.
Eduardo Sampaio: Should be a key part of the first team, the youngster impressed last season at Sunderland and now will have a season away – hopefully preparing him for life in the Premier League next season.
Victor Lastra: Now 23 I don't think Lastra has the ability to progress onto Sunderland, nor hold down a position in one of our teams. I'll be on the hunt for full-backs this season and Lastra will most likely get the chop when I find one!
Jan Turek: Joins as a solid rotational option.
Amadou Fall: Picked up for peanuts, he goes out on loan for the season to hone his skills ready for a potential move to Silkeborg next season.
Coca-Cola Stars:
Herve Aka: The youngster has been storming the U19 league since joining from one of our affiliate clubs last season. Looks to have a bright future.
Ivo Roma: Another quality looking attacking midfielder, the investments made to the academy looks to be paying off.
Jose Silva: Whilst he still hasn't had much of a crack at the first team, he'll be off to Sunderland in January to protect his future
Junior Mongondza: Summary above, a bit raw but looks like he could be a solid player in the future.
Yaroslav Moroz: Hasn't impressed anywhere he's been so far. He's now 20 and time is running out, probably the last season to impress.
Serge Karamoko: After a few fantastic appearances since joining last season Karamoko joins the Coca-Cola stars program and slots right into our main starting 11. If he were a bit stronger I'd call him a young Yaya Toure, here's hoping….
Tactics:
Still sticking with our 4-3-2-1 narrow that's worked so well for us over the past few seasons!
Preseason:
You may notice Mohamed Diaby banging them in in pre-season despite not being mentioned above, this was due to a player sale at Antwerp I decided to recall him back to Antwerp for the forthcoming season. Nonetheless, Joao Lopes looks to be a more than able replacement. I'm very happy with the pre-season results and the quality of play and feel like once again we're on track for a good season.
August 2023
A resounding victory over Dinamo Minsk puts us through to the Europa Qualifying Play-Off leg….where we drew Coca-Cola Antwerp. Damn. I played the match fairly and Coca-Cola Antwerp ended up winning quite convincingly, a bit annoying as I think I would've preferred the money for Leiria. Either way, the draw meant we were guaranteed a team in the Europa League this season. August also saw the start of our domestic campaign where we won our first 2 games, putting us in a great position for the season ahead.
September 2023
A poor run drops us down into mid-table, I'm not too concerned however as they included tough games against Benfica and Braga.
October 2023
Now I'm getting a bit more concerned! We fall down to 13th after losing another 3 league games in a row. A late Mohsen goal puts us through into the next round of the cup, though.
November 2023
Another poor month makes the threat of relegation suddenly very real. The lack of goals up front is a considerable worry and I'm now actively looking for a replacement striker for Mohsen to join us in January
December 2023
Replacing Mohsen with Lopes as our main starter reaps instant rewards as we go a full month with defeat and we shoot straight back up into mid-table. Hopefully, we can push on now!
January 2024
Another fantastic month where we bang in plenty of goals and shoot all the way up to 7th, maybe Europe isn't out the question, just 4 points off now! We're also through to the League Cup semi-final against Porto, which is fantastic. I also strengthen the team with 3 new arrivals:
Peter Washington: A free transfer, the American powerhouse is ridiculously physical and should bring a bit of steel to our defence. Needs work on some of his technical skills though.
Alassane Sow: A very raw youngster, he joins for 500k and will either go on loan or drop into the U19s for a season before most likely joining Silkeborg next season.
Emiliano Vergara: I have very high hopes for this guy and hoping he's the catalyst to shoot us to another European campaign. He joined Sunderland but was unable to attain a work permit. So he joins Leiria for the rest of the season, hopefully earning him a work permit in the process.
February 2024
A surprise win against Porto puts us into the final in a very winnable game against Penafiel….which we lose on penalties – will we ever win a trophy with one of our teams?! In the league some good results leave us just 2 points off Europe now, can we close the gap?
March 2024
A disappointing month that includes getting an absolute drubbing by Porto. Luckily though we surrender no ground in our European quest and are still within a chance of qualifying for Europe again.
April 2024
There it is! An unbeaten month where we average 3 goals per game puts us into 5th place, and with it a Europa League spot. We're 5 points clear with 3 games left – surely we have to qualify?
May 2024
In standard Taste The Feeling fashion we bottle it, losing all 3 of our games. Luckily the clubs below us don't really pick up many points either, and we end up finishing 5th, qualifying for the Europa League once again.
Season Summary:
A very strong season once again that saw us reach a cup final and secure qualification for the Europa League again. We're building a very good core squad here now (obviously helped with loans via Antwerp/Sunderland) and have plenty of good youth. The facilities are improving constantly meaning we're getting good youth intake and the future's looking bright!
League table: 
Transfers:
Aboubacar Doumbia: Another decent season. Haven't found any decent left-backs yet so looks like he'll be staying for the time being!
Junior Mongondza: Had a good season in the U19s.
Siriki Coulibaly: Did a lot better than I expected he would on loan in the Eredivisie, given me food for though for next season!
Joao Lopes: A fantastic return to his boyhood club. Will be around the first team again next season.
Ricardo Carassa: Still undecided about his future!
Jonathan David: Loan terminated due to no game-time.
John Dybvad: Loan terminated due to no game-time.
Takeshi Hirashige: A decent enough season, still contemplating selling him, though!
Marcus Holster: A superb season, I doubted his personality but he contributed fantastically on the pitch
Hazem Mohsen: A decent enough season until he got recalled to Antwerp in January.
Oh Yong-ho: Didn't get much game-time, only standing in when Laerche was injured. Will most likely be sold over the summer.
Pablo Siano: A fantastic season, will be either back at Leiria or in Antwerp's starting 11 next season.
Enrique Sosa: Will be released.
John Laerche: With Antwerp's keeper possibly wanting to leave over the summer, I think it's time Laerche becomes number 1 at Antwerp after a fantastic debut season.
Jenderson: Another good season, despite being slightly injury hit.
Eduardo Sampaio: Youngster was a rock, almost ready for the Sunderland first team.
Victor Lastra: Average season. Want to sell him!
Jan Turek: Struggled to break into the first team, could very well be sold over the summer.
Amadou Fall: Will most likely go out on loan again
Peter Washington: Impressed when called upon.
Alassane Sow: Didn't get any senior game-time but has seen a slight increase in his attributes.
Emiliano Vergara: What a season, shot us to Europa League and netted a fantastic amount of goals. Will be around again next season with one of our teams for sure.
Player of the Season: Emiliano Vergara: What a season for him, wins player of the year despite only joining in January. His contribution was key to qualifying for the Europa
Young Player of the Season: A tough one this as there are so many options, but I'm opting for Joao Lopes – Plenty of goals when called upon and had a quality season.
Breakthrough player of the season: Serge Karamoko: A fantastic season that saw bids from Barcelona and Real Madrid in January (for frankly insulting amounts – no higher than £3.5m!). He's got a new contract and will hopefully be around for quite some time.
Aims for next season: Secretly I'm aiming for Europe again, however, will settle for mid-table.