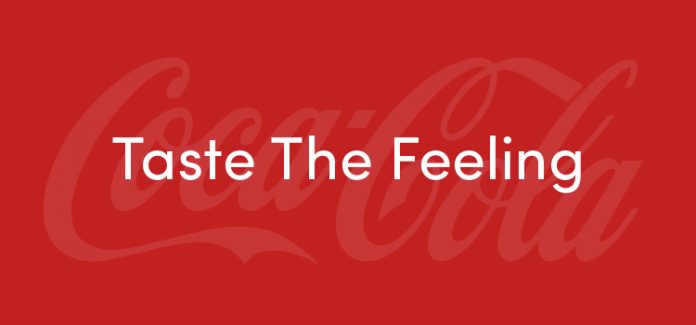 Transfers:
Plenty of out-going transfers give us plenty of money to mould the squad in an attempt to go up at the first time of asking (although we'll still be in good shape if we fail to go up this season, and should certainly go up next season)
Alfred N'Diaye: If you think this doesn't look like one of my transfers, you'd be correct as this was a prearranged transfer organised before we took over. Whilst i'm not overly happy about forking out 67k a week for 2 years on a 32 year old, N'Diaye's stats could be useful for this season – especially since his physical stats are still superb for a 32 year old!
Eduardo Sampaio: The youngster joins as backup from Coca Cola Antwerp after a decent season.
Lukas Marek: Another one joining Coca Cola Antwerp, he demonstrated what he was capable of when given a chance last season and now faces a step up in quality.
Stoyan Trifonov: The best goalkeeper on our books moves to Coca Cola Antwerp to hopefully help us to promotion.
Michael Folivi: The young striker impressed last season. He was bought specifically for our English team as he qualifies as home-grown (due to coming from Watfords academy) and will be a useful option – especially since preferred front-man Tchoumi failed in obtaining a work permit so will be staying at Coca Cola Antwerp for the time being.
Andres Hernandez: Picked up by Coca Cola Antwerps scouting system but wouldn't move to Antwerp, he joins Sunderland instead.
Adrian Voicu: Joins on loan for the season from Coca Cola Antwerp. Won't be first choice but will get plenty of game-time.
Pavel Kubik: Joins from Coca Cola Antwerp as first choice left-back. After a fantastic debut season and an incredible 10 caps aged 19, i'm sure he can deal with the step-up.
Alberto Rodriguez: A bit of a gamble this one. Relatively expensive but my scout rated him highly and I really like the defensive aspects of his game – namely his work-rate, tackling, strength and bravery, a bit limited technically though.
Takeshi Hirashige: Hasn't really excelled as much as I would've hoped at Coca Cola Antwerp so moves to Coca Cola Sunderland as hopefully that will suit him more. Will get a fair few chances to impress.
Coca Cola Stars:
David Scarisbrick: Obviously a bit raw, but with some fantastic physical stats and obscene finishing. Will mostly play for the U21s, but will ensure he gets some game-time for the senior team.
Tactics:
Plumping for a 4-3-3 – I have some slight concerns that it's not defensive enough, but we'll see how we get on!
Preseason:
6 goals in 7 games shows that Folivi has hit the ground running! A very strong pre-season.
August 2021:
Well 0 wins out of 6 in the league wasn't quite how I was expecting the season to start, neither was sitting in the relegation zone! Hopefully the team gels and we pick up some wins sharpish or our chances of promotion will quickly vanish if we're stuck in mid-table.
September 2021
Our first wins! And finally out the relegation zone. A positive month despite the trouncing by Crystal Palace who already look like the strongest team in the league. Still plenty of the season to play.
October 2021
Finally a decent month! The loss to Rotherham was gutting, especially since we played so well, but there's signs of an upturn in fortune. We still haven't been playing fantastically though, despite what the results say (opposition mistakes and set pieces have carried us!) and I'm strongly thinking of a change of tactics.
November 2021
And there's the inevitable slump. I knew that last month was a fluke and too generous to us. Therefore I'm implementing a tactical switch, we're conceding too many goals but with the pacy players and work-rate we have in the middle of the park I think a Simeone like 4-4-2 looks to be the way to go. Our tactic looks like this:
December 2021
Wow…New tactic pays off instantly as we fly from 18th to 6th in the space of a month, including 4 clean sheets in 6 games. If only i'd identified this as a viable tactic at the start of the season, let's hope we can continue in this form for the rest of the season.
January 2022
Another strong month puts us in a fantastic position for the remainder of the season, automatic promotion is a possibility, however I'm mainly looking at the clubs below us, ensuring that we don't drop out of the playoff positions. We also lost our first Tyne-Wear derby as we crash out the FA cup to Newcastle, not the greatest way to endear ourselves to the supporters! We're also joined by 4 new additions
Genki Yamada: Some absolutely fantastic stats make grabbing this guy on a free transfer is a no brainer.
Nicolas Tchoumi: Finally gets his work permit and moves for big money from Coca Cola Antwerp (with some generous clauses attached to help Antwerp). If he carries on his form from Belgium this season then promotion is a formality.
Bienvenu Mayenga: Picked up by Coca Cola Antwerps scouting system he looks incredibly solid for an 18 year old. Will get some game-time this season.
Alejandro Gines: Purchased as Gaston Silva was potentially wanting to leave which would leave us light in the left-back department as we don't have many options in our system so far. Hopefully we can keep Silva which will allow Gines to go out on loan next season.
February 2022
A huge result against Crystal Palace leaves us just 3 points off promotion with 12 games remaining. Tchoumi returning from the African Cup of Nations is a huge boost and I'd take a punt on the number of goals we score going up considerably.
March 2022
Not a great month, and we're looking precariously close to missing out on the play-offs. Praying we don't bottle it like we did with Coca Cola Antwerp!
April 2022
Tchoumi to the rescue! An incredible 9 goals in the first 5 goals of the month solidifies our position and secures a play-off place. Fantastic!
May 2022
And into the play-offs we go!
Play-Off Semi Final
An absolute destruction of Bolton puts us through to the final against Coventry and in our current form i'd say we're favourites…
Play-Off Final
That was too tense! We went 1-0 down after 24 minutes, before Folivi pegged us level just on the stroke of half term. A motivational team-talk seemed to work wonders as Tchoumi bagged 4 minutes after the break before Coventry pegged level with 23 minutes to play. Greg Kiltie then scored from a Gnabry cross with 9 minutes to go before Folivi sealed the win a minute later. Coventry grabbed one back with 3 minutes to play but we managed to hold on to the result to secure our promotion to the Premier League!
Season Summary:
Promotion achieved (the hard way!), which i'm chuffed with considering the start to the season we had. That means our model has been basically flawless with results, with every club added after Coca Cola Antwerp achieving promotion at the first time of asking.
League table: 
Transfers:
Alfred N'Diaye: I may have semi-slated this transfer at the start of the season, but i was wrong. Whilst expensive N'Diaye was a monster. Unsure whether i'll keep him over the summer or not, but if not he'll be a solid backup.
Eduardo Sampaio: Did well playing in a majority of the games and developing nicely. Can hopefully make the step-up in class next season.
Lukas Marek: See below, a good season!
Stoyan Trifonov: Solid.
Michael Folivi: Ended up being the main man due to Tchoumi unable to join right away. Had an incredible season scoring 17 goals and getting 16 assists. Baller!
Andres Hernandez: Played in a majority of games and did well. Should keep his position next season.
Adrian Voicu: Made more appearances than I thought he would and did well. Knew he'd be able to make the step-up and am strongly contemplating a Sunderland return for him next season.
Pavel Kubik: Dealt with everything thrown at home relatively decently. Excited to see him make the step up to the Premier League.
Alberto Rodriguez: Did well and has improved a bit as well. Should get a good run in the firstt team next season.
Genki Yamada: Just under 400 minutes of football saw him score 3 goals and grab 1 assist. Looks to have a bright future ahead of him, but unsure of where he'll be next season.
Nicolas Tchoumi: What a baller. Will be crucial to our hopeful next season!
Bienvenu Mayenga: Only played 4 games, unsure where he'll be next season.
Alejandro Gines: Didn't get any game-time. Will go on loan next season.
Player of the Season: Greg Kiltie: What an absolutely incredible season for the Scotsman with 19 goals and 12 assists in 47 games – including a number of worldie free kicks. So glad to have him and he'll be instrumental next season.
Young Player of the Season: Lukas Marek: Whilst not an instrumental part of the team, he made 17 starts and managed to grab 4 goals and 5 assists and really shone on many key occasions. A future star
Breakthrough of the season: Nicolas Tchoumi: Gutted that we didn't have Tchoumi from the start as we would've easily achieved automatic promotion. 19 goals in 19 games is some haul and i'm excited how he'll transition to the Premier League
Coca Cola Stars:
David Scarisbrick – Was sold to Liverpool for an initial £1.4m (rising to £5m). Was powerless to resist. Will have a new batch next season!
Aims for next season:
Obviously staying up at all costs whilst hopefully blooding a few youngsters for the future and reaping the rewards of our new and updated scouting system (as seen in the next episode)