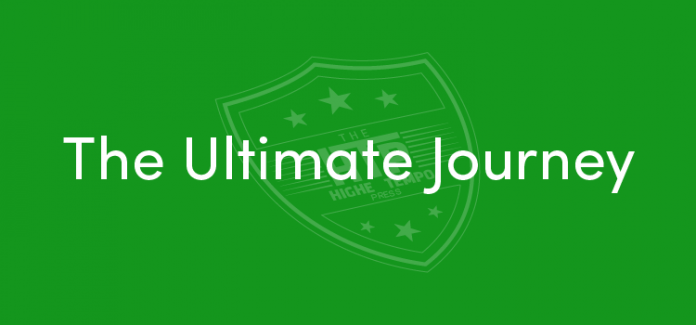 Last time out I discussed our progress midway through the season which was rather different to how I actually approached things. So this time out I will cover the rest of the games which were left in the league as we were already out of the FFA Cup.
January Transfers
This is a very peculiar position for some of you, this is because in the last post I rambled about how we didn't have any money to work with which was true this time though we had enough in wages to secure one transfer.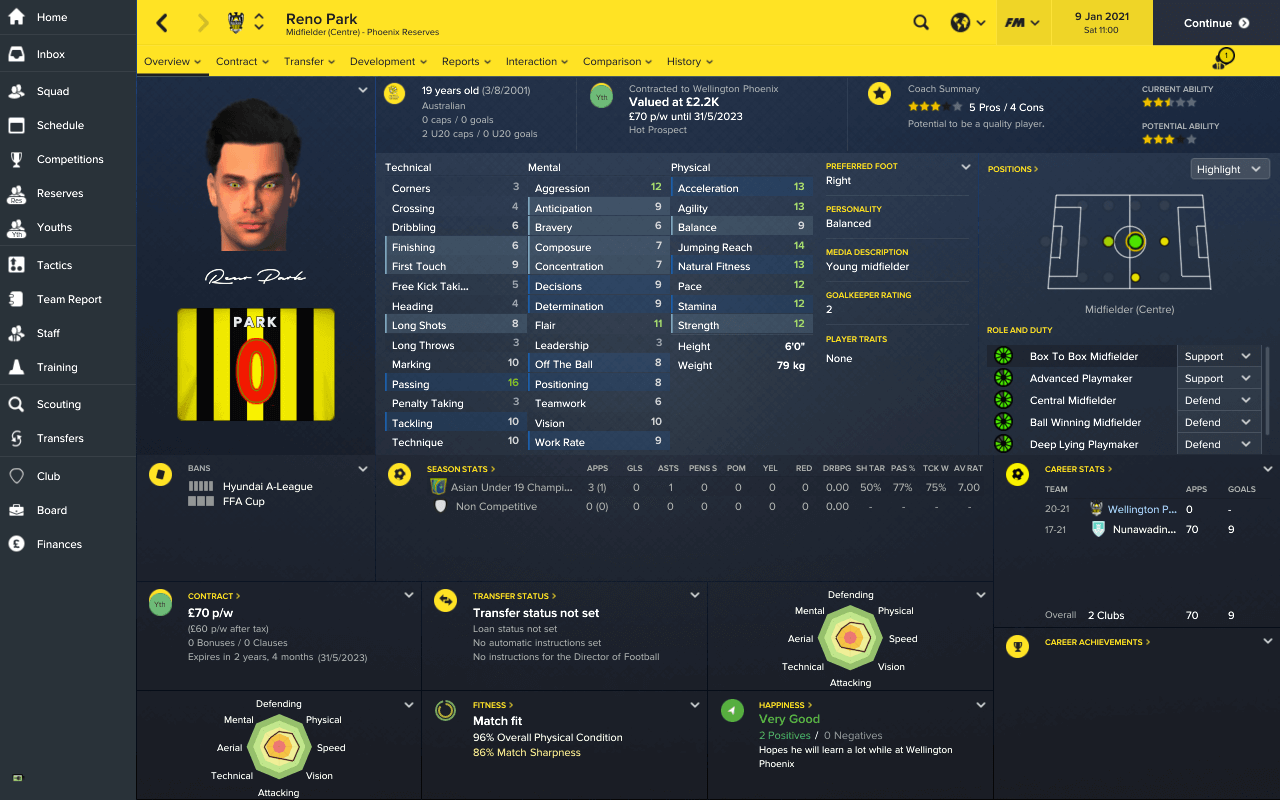 He is a central midfielder we picked up on a free. He was pinpointed by my scouts as a player with a high potential and I compared him with my other starting midfielder and he turned out to be much better so that meant that he would develop and play first team games too then was a no brainer and I snapped him up right away.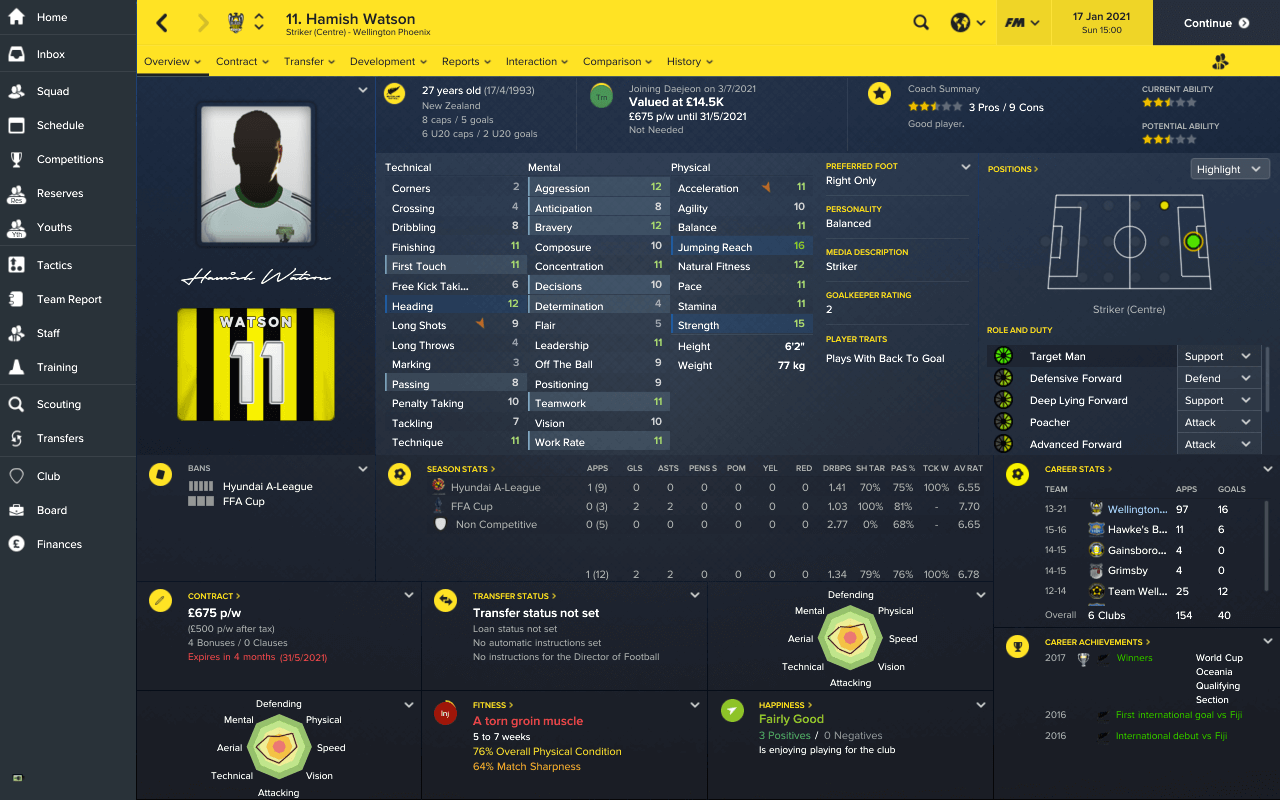 Hamish was a player who left as his contract expired and I was one who wasn't able to afford the astronomical wages he wanted for a bench player out he went. Though we was given a good send off as he did represent us 97 times which meant that he had stuck around for a bit but it was time for him to go.
A-League
We did put our act together in the final few games of the season. We were trying our best to push for on of those elimination slots but that wasn't looking likely with how we were performing as a whole.-Inconsistent!
We did finish 8th but there were several positives to take away from the season. One of those were that we only conceded 30 goals well that might seem a lot but for a club like us who made minimal transfers and I wasn't given the right resources I think I did well with these boys. Plus we were in and around the spot in the table where our board wanted us to finish so there weren't any poor performances for the season in a whole.
Squad
The performances that the squad put together were average and weren't anything that would blow us away or something. Though there were still shining lights in a dull group of players. Our wingers specially performed the best in the team, our designated player- Kosta Barbarouses was exceptional scoring 6 and setting up 6 through out the season. On the left wing we had 17-year-old Tim Mitchell who scored 4 and assisted 3 which aren't as good as Barbarouses but it's great for a 17 year old in his first full season.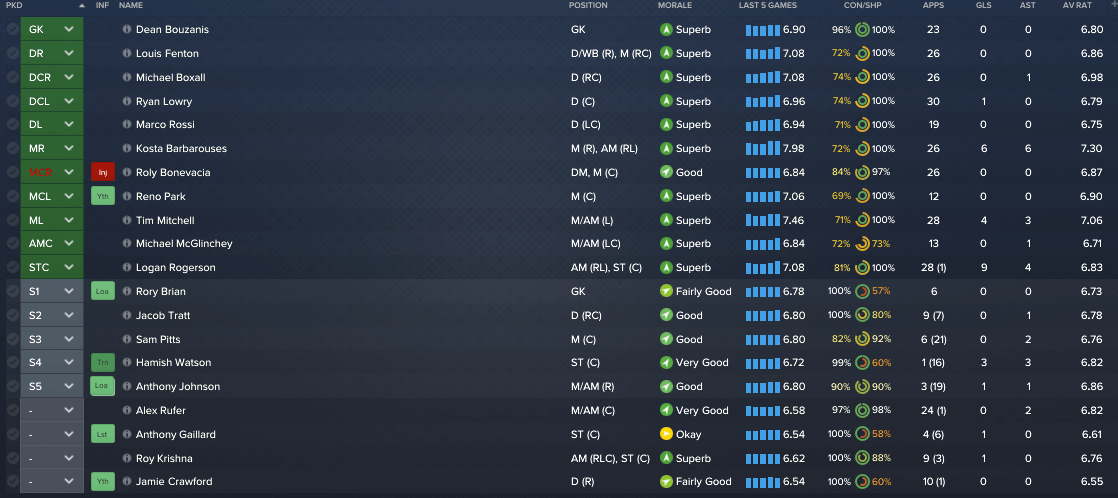 Follow My Blog-
Stay tuned for season two here at Wellington Phoenix and as always if you want to follow me on Twitter or Slack then please do here you can be aware of what goes on with my save!