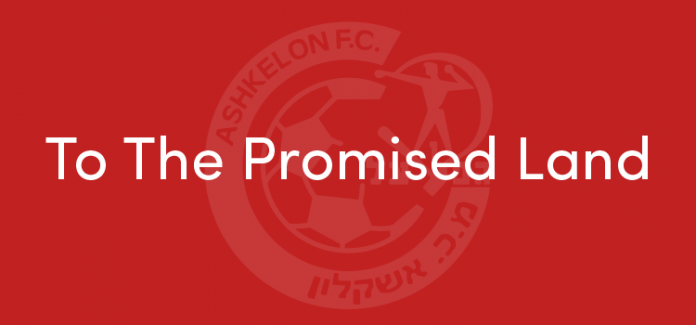 It's summer time. The off season. The backroom team are all off doing their own thing. But I give our data analyst, Ofir Yeruham, a call to see whether he's in town.
I want to review the club development strategy and want to see whether he can come round for a few hours to help me.
"You're near that little place that serves that really good hummus and taboon bread, aren't you?" he asks.
"Yes, alright, Ofir, pleased to offer you lunch afterwards."
We meet in my apartment. We need some stimulus to switch us out of holiday mood. Ofir declines the Nicaraguan cigars on the grounds that it's "too early in the day". He has a point, but I'm allowed to smoke them only when Karen's out. He accepts the offer of Lebanese coffee though.
We sit inside, with the balcony window ajar and a breeze blowing in. Beats managing in Accrington, I think – but then, anything beats managing in Accrington.
I've been pursuing a 'BLR' policy – that is, buy low and retain. The four young players we sought to develop under this policy in my second season were Asefa (DM), Duani, Gamun (defender), and Haftzadi (DM/CM). The three youngsters we transferred in for the third season were Ohana (AM), Swisa (AM), and Gonzalez (LM, AM(L), AM(C)). I want to review their progress too. And, finally, I want to review the progress of the second-season youth intake.
So: Asefa is now captain. But he hasn't developed as much as I'd like. He needs to improve his tackling and concentration. Duani was out injured and struggled to get back in. When he did, his lack of composure was exposed as an issue. Haftzadi wouldn't train enough, so we off-loaded him. In friendlies he looked a world-beater, but not in the real thing.
The biggest disappointment was Gamun.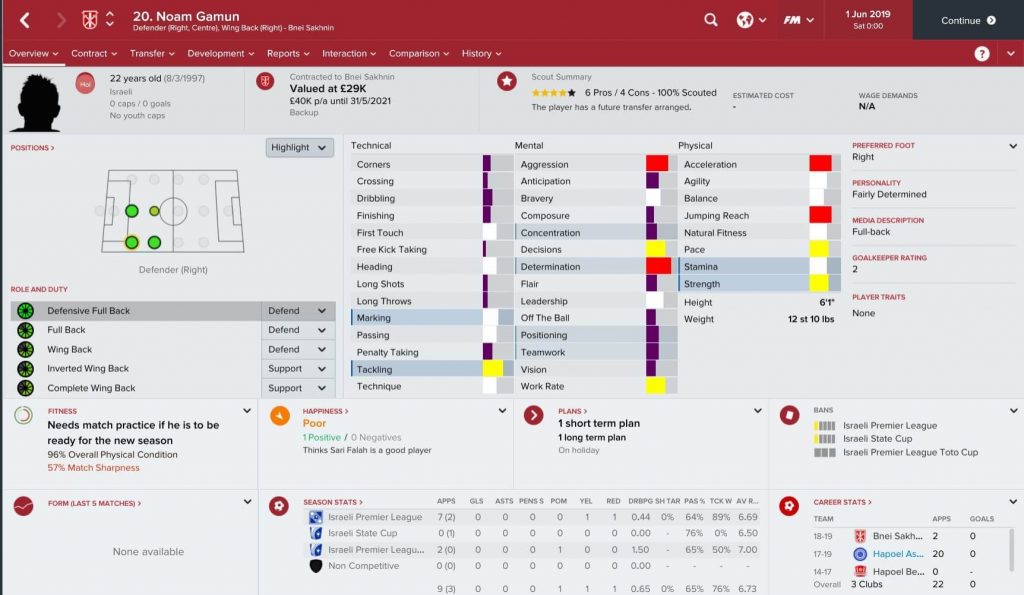 His problems are all in the head. He didn't adhere to training schedules, yet demanded to be in the team. And he would never accept criticism. So despite the 'R' in our policy acronym, we offloaded him.
Needless to say, having complained bitterly about being at Ashkelon, he rejected the first bid we accepted. But we eventually managed to ship him out to Bnei Sakhnin, where he's had little game time and performed badly. I confess I find that satisfying.
Ohana did OK, but is far from the finished article. Swisa had opportunities, but disappointed. The success story, despite some injuries problems, was Gonzalez. When we needed someone to produce a bit of magic, Gonzalez was usually the go-to man.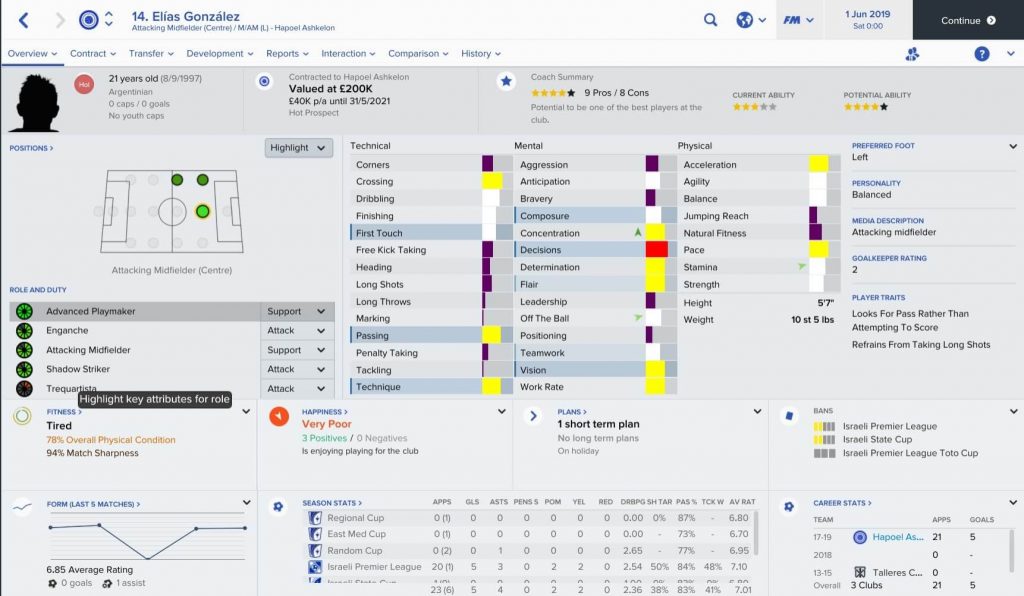 Of the second-season intake, Ben-Shimon (left-sided defender) developed slowly. Ben-Sa'adon (DM), though, made progress. I'm hopeful that Asefa and Ben-Sa'adon can form a long-term partnership in midfield – one right-footed, the other left-, and both good leaders.
But where does all this leave the strategy? Having Ofir here ('Spreadsheet Ofir', our colleagues call him) helps me to be honest with myself. The facts suggest that, though we're reasonable at spotting potential, we haven't unearthed much in the way of major talent. And we've already offloaded two of the guys we'd originally intended to retain and develop.
Plus, Ofir points out, some of the qualities that, in our seasonal review meeting, we'd identified as needed (concentration, composure) aren't so common amongst young players.
Evidently, our BLR policy isn't enough to get us through on its own. We're going to have to acquire some more established talent too.
At least we have some cash available for the purpose: we've just announced a profit equal to 49% of turnover.
Ofir sniffs the air coming in through the open window. "I think I can smell that hummus," he says.
Good timing.