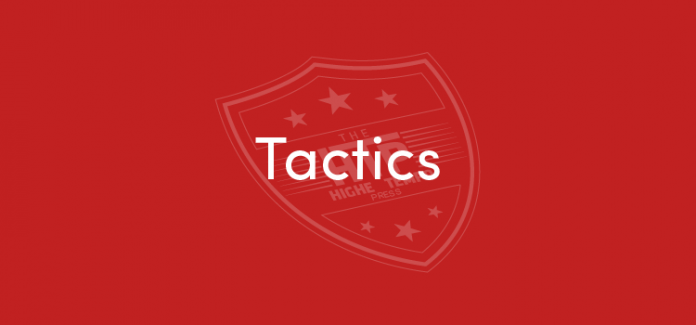 I live in East Anglia. I don't support any teams in the region, but I often go to watch Peterborough Utd, Cambridge Utd, and Stevenage. And every now and then I make the trek to Nottingham to watch either Forest (my son's team) or County (the cross I bear).
Generally speaking, supporters are pretty much the same wherever I go: they say the same kinds of things. The only difference is which team they support.
Except in the family stand (i.e. South Stand) at London Road, Peterborough. Even there, most supporters are reassuringly normal. But there's also a minority – though by no means a small one – who have a highly distinctive way of seeing things.
Their vision is primarily a tactical one. They think players should 'go on' (meaning constantly run at opponents) and 'have a go' (i.e, 'shoot from 30 yards). If a player must pass instead of dribbling or shooting, it must be forwards. And they must do all these things without hesitation.
Defenders (in which we're not really interested) must never stand off. They must always commit themselves to full-on tackles.
Here I should nip a possible misunderstanding in the bud. You might think the point about passing means something like 'avoid the kind of tippy-tappy that Martinez imposed on Everton or the kind of possession football that LVG favoured at Man Utd'. But that isn't what it means. No, according to the doctrine that I will call 'the Peterborough way', the absolute maximum number of successive non-forward passes is two. And, more often than not, one such pass is one too many.
Advocacy of the Peterborough way was most vocal during yesterday's game against Rochdale (25 Feb 2017). Unhappiness reached a crescendo during the second half when loud grumbling was supplemented by booing.
(The scoring, by the way, went as follows: 1-0; 2-0; 2-1; 3-1: that's right – Peterborough never went behind and won the game by two goals, which I'm sure you'll agree isn't acceptable.)
Note that, if a succession of punts loses possession, this does not in any way cast doubt on the theory.
If the pass forward is to Tom Nichols, the loss of possession will be his fault: he should either make better use of his 5′ 10″ frame or grow taller. Unless the pass was by Leonardo Da Silva Lopes, who at 18 should clearly have perfected his game. If the pass is to now-returned prodigal son Craig Mackail-Smith, then loss of possession will just be unlucky.
If a succession of speculative long shots merely results in  goal kicks for the opposition, that too does not cast doubt on the tactics.
It's merely down the failings of the players in question, who are clearly moral degenerates. You see, there was a time, corresponding to the childhoods of these spectators, when Peterborough's long shots never failed to go in. Which is why Peterborough in those days used to win every match 50-0.
We don't need to check that in the record books, there's no question.
We can consider the implications for training, selection, and transfer policy in a moment, but here are the tactical instructions:
overload
much higher tempo
direct
shoot on sight
dribble more/run at defenders
every role set to attack
get stuck in
be perfect (note to Steam International: please remember to make this option available for Peterborough managers)
If, by mistake, you play Nichols, take him off at the earliest opportunity (why not the first minute, you can see he's not playing well) and replace him with Junior Morias, whom we've decided we like. He's 5′ 8″, so well suited to the forward punts from the back that we favour.
Neither scout the opposition nor set opposition instructions: the above tactics will see you through in all circumstances.
Neither does your own formation matter, for the same reason. Just play whatever: we won't even notice. Just because we're not playing with wingers, for example, doesn't mean we shouldn't play it forwards 'down the line'. Down the line's good.
After the match, do not review the action. Note, in particular, that there's nothing to be learnt from opposing teams. The fact that they don't always pass forwards/dribble/shoot is entirely irrelevant. It's Peterborough we interested in.
When Sheffield Utd recently won at Peterborough (with the home side not creating a single genuine chance), one the of most enthusiastic advocates of the Peterborough way observed that the Blades played 'a very possessional game'.
A casual observer might have thought the implication here would be that Peterborough should try the same. But no, there was no such implication. It was merely an observation. There is, you see, no causal link between Sheffield Utd's style and the fact they're top of the league. None whatsoever.
So far as selection goes, its' very simple: favour high work rate, dribbling, long shots, and tackling. Nothing else matters. Similarly, in training: train nothing but these qualities.
When buying players, just look for those attributes. But don't worry too much if you can't get players with high attributes: all players should just know how to do these things anyway.
If they have low attributes in these areas, that doesn't mean they don't have the skills: it just means they're choosing not to use them. Low attributes show not a deficiency of skill: they are, rather, an index of moral degeneracy.
If, as manager, you adhere to the Peterborough way, you're very unlikely to fail. Chances are, you'll win 50-0, provided of course they start sending us decent refs and linos.
If you do fail, don't blame it on the strategy: accept that it's your fault and that you too must be degenerate. Further memo to Steam: next to the 'resign' and 'retire' options on Peterborough saves, offer the option of 'apologise and top yourself in shame'.