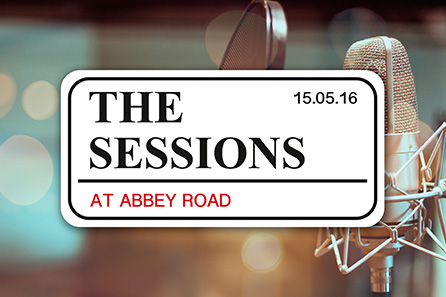 Welcome to the 2nd season of FM Sessions – and our first in the Ladbrokes Premiership with Dundee United. Last season was a whirlwind ride through a smooth campaign, as we clinched the title and the Scottish Challenge Cup all while retaining our star names. I'm even more excited for this campaign, where we face a real challenge – against the likes of Celtic, Rangers, Aberdeen and Hearts all who have far superior wage budgets to ours.
Before we can dive straight into an update on the state of our team headed into the new season, there are a few bits of housekeeping to clear up; one of which being my favourite news of the close season. Hibernian, Neil Lennon's side whom we battled against throughout the season for the title, failed to get promotion after losing to St Johnstone over the two-legged final. It's the icing on the cake of what's been a fantastic year.
Looking back, it also strikes me that I could have made more of a song and a dance about our end of season run. With only one loss since the end of January, it's only right that I give the boys some credit and keep most of them in my plans for next season. And one of our star players has made a big decision with regards to his future.
Samed Yesil has decided that our promotion is enough for him to stay at the club, and he signs a contract keeping him here until 2020. And after including the clause in my own contract talks earlier in the season, promotion extends my own contract for another three seasons. Dundee United are stuck with me until 2024 at this rate, unless of course things turn for the worst anytime soon.
In other exciting news, Stephen Thompson has finally bid farewell to Dundee United after selling the club to David Mackie. He's not exactly Roman Abramovich but he has moved our financial position back into the black, plus the step up to Premiership football will give us good financial stability moving forwards. Mr Mackie has been extremely generous when it comes to our transfer budget actually – we've got almost over £1,000,000 to spend – look out Celtic and Rangers. Maybe I was wrong about the Roman Abramovich comment.
Here's our transfer activity during pre-season, and you'll see later why I haven't used my whole transfer budget just yet. My first concern was the defence given the higher quality sides we'll be facing, so Jason Naismith allows current right back Lewis Toshney to move into the centre of defence. Naismith is a handy player himself though, fitting our philosophy of signing young Scottish talent who are expected to progress while at the club and could be sold for more cash if needs be. Liam Polworth, also ticks all these boxes. He's 22, Scottish, and although he's not a star name just yet he'll provide competition for Scott Fraser in the centre attacking midfield spot.
Rounding off the other transfers, Fraser and Vaughan are players you'll have heard me mention in the first season – with Fraser playing for us on loan from Partick in the second half of the year. Schumacher and El Ouariachi are both young players (19 and 21 respectively) with bags of talent – of the two I can see myself playing El Ouarichi more simply because I want our current left back Jamie Robson to continue his progression.
Tactically we've adopted our style a bit. Compared to the controlling, almost patient build up play we exhibited last season, this season is much more about using the speed in our side to play quickly and directly. We've switched from working the ball into the box to playing early crosses, hoping our striker (or strikers, if things change over the course of the season) will be ready to pounce onto chances and get us some goals.
During pre-season things, we've managed to keep our positive run of form going from last season. We've topped our group in the Betfred Cup, including a victory over fellow Premiership side Ross County which has given me a lot of confidence going into a league campaign where I'm not quite sure what to expect. The media have us predicted to come 6th and I think that's a fair estimation – but if we can get close to a European place then I'd be a very happy man.
Before the transfer window slams shut at the end of August, we have some huge decisions to make. Our transfer budget sits at a plump £800,000 and I think it's long overdue that I enlist your help once more. If we're to finish about media expectations, I think we need to add one more quality player to our squad – and I'm ready to break the bank to get that man. Who should that man be though? I've laid out some options, and I want you to vote on Twitter (@thehighertempo) for who you'd like to see come through the door:
Liam Boyce: At 26 and from Northern Ireland, in some ways Liam Boyce doesn't really fit our transfer style. What he does have that intrigues me however, is some remarkable stats which suggest he could fire in goals for a side better than his current team Ross County. With 15 finishing, 16 first touch and 17 strength, Boyce has all the makings of a great target man in the Scottish leagues, and as part of the 4231 formation he could provide a lot of assists to our attacking midfielders. The issue is how we'd create a team with him and Yesil or Vaughan.
Greg Kiltie: Relegated to the Championship with Kilmarnock, Kiltie represents a player who we could pick up for much less money than he's worth. At the tender age of 20 it would be a wise investment, and Kiltie has the potential to slot in either at right attacking midfielder or centre attacking midfielder. With Blair Spittal already in the side, the centre might be his best place – and his 16 decisions and 14 technique suggest he'd be well suited to this role.
Jason Cummings: Now this one is a long shot. I'm not sure how much Hibernian would want for him, but I know just how sweet it would be to take this man off Neil Lennon's side considering he was scoring in 3 out of 4 games last season while fit. He ticks all the boxes in terms of my philosophy and with 16 finishing is more than good enough to lead the line for a Premiership club. Again, there are issues over how we'd fit Yesil and Vaughan in a side with him and after five months out last season there's a slight concern for another long-term injury, but could this man be the player we build our club around?