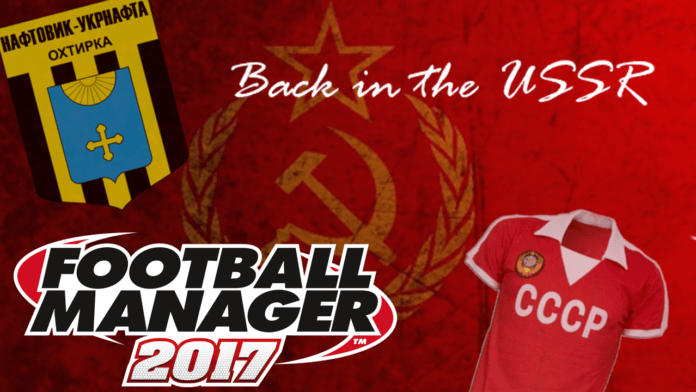 Since I've arrived here in the Ukraine 13 months ago, I think I've settled in ok: my apartment now has running water, we've had some success on the field and the chairman and I usually see eye to eye. Since our start to the season has been excellent, I was looking forward to reading the board confidence update.

You remember Sekretov don't you? My club captain. The club captain that the board sold. The captain they sold, despite my desperate pleas.  The captain they are BLAMING ME FOR SELLING?  A poor financial deal? They've got a lot of nerve.
Things seem to get a bit better when I confirm the signing of a new right back. Vodkodav can't be expected to do it all himself on that side of the pitch, so it's good to have a back up option.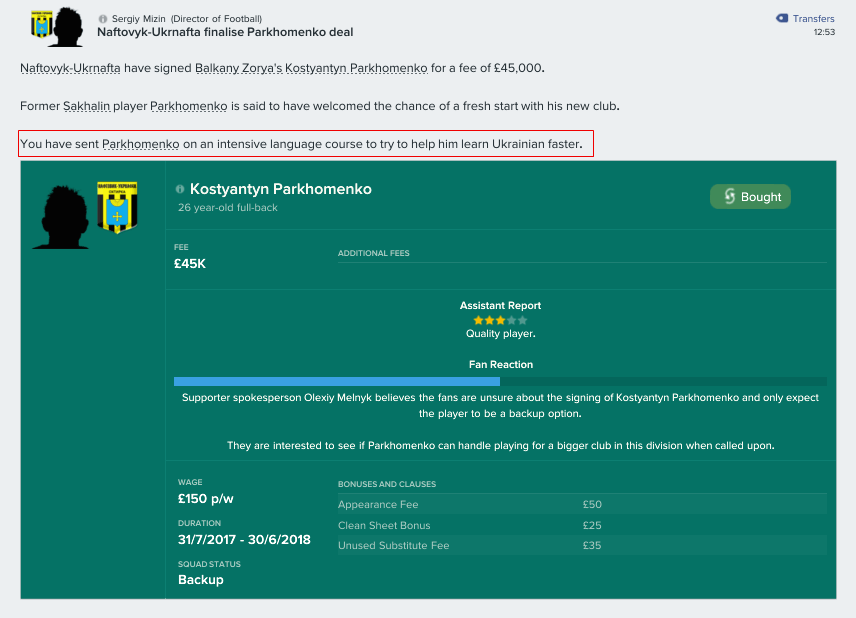 You'll notice that I had to send him on an intensive language course as he arrived. Nothing unusual there you'd think…

You'd be wrong. This chap is Ukrainian, he's been playing in the Ukraine for ten years and he still hasn't learned the language. What's he been doing, miming? Communicating through blinking? I despair.
Arsenal-Kyivschyna are next and it's a return for Victor Raskov and my old number two, who is now in charge. Raskov never really made the grade for us, so expect a hat trick from him today. Even though we've started brilliantly, it doesn't stop the heart palpitations every time we kick off.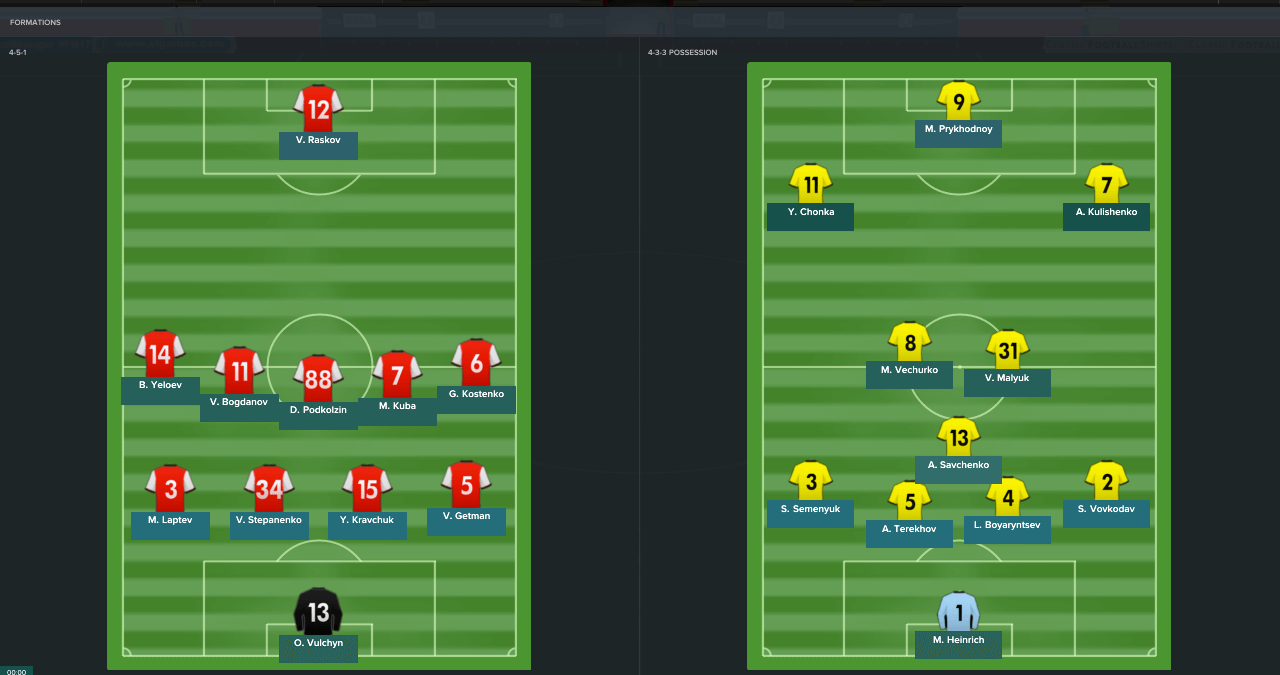 Luckily, this was a pretty routine game. The first half was exactly what someone with a heart condition would have wanted: dull and uneventful. Arsneal-Kyivschyna's game plan was to stick 10 men behind the ball and hope for the best. It nearly worked too but Kulishenko and Prykhodnoy are a partnership that are hard to stifle. On the 60 minute mark, the former crossed and Maxym makes no mistake.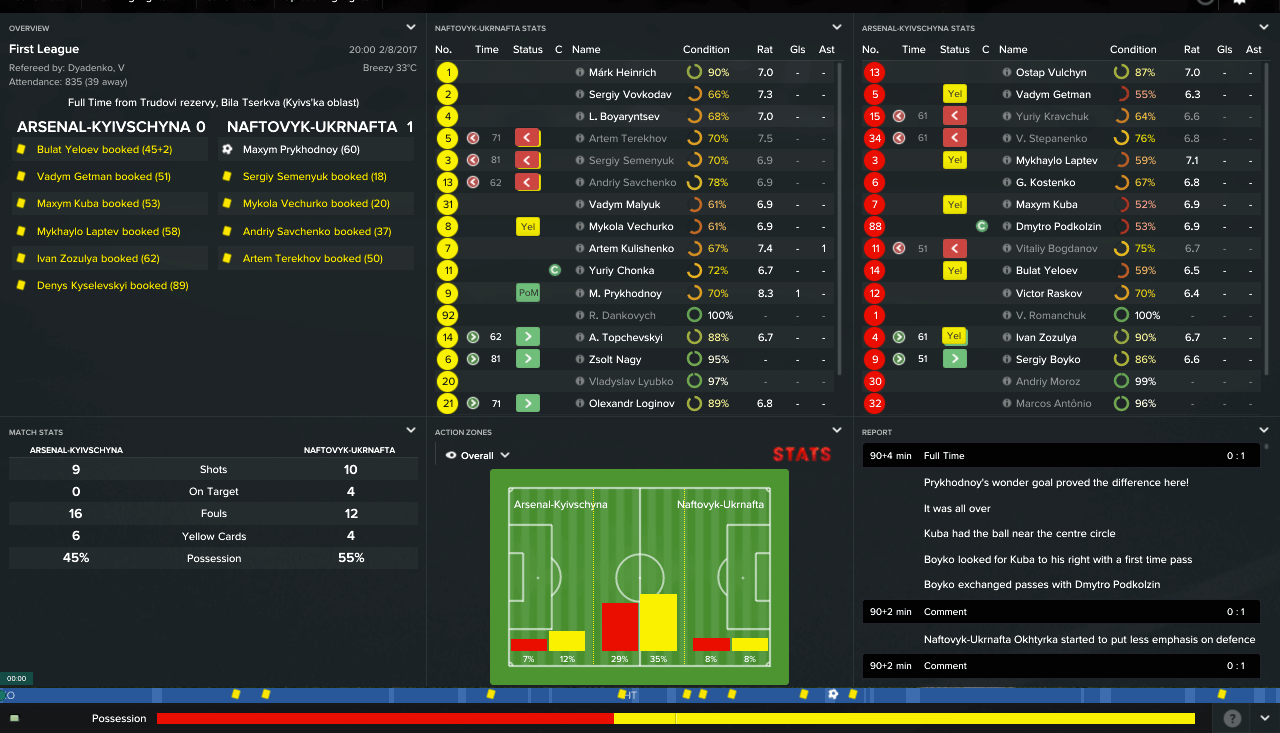 We welcome Kremin to Naftovyk Stadium next. They are a bit of an unknown having been promoted from the second division last year. Due to our congested fixture list in the first half of the season, we have four players who are so knackered they can barely climb a flight of stairs, so changes are needed. Skilled mime artist, Parkhomenko makes his full debut for the club.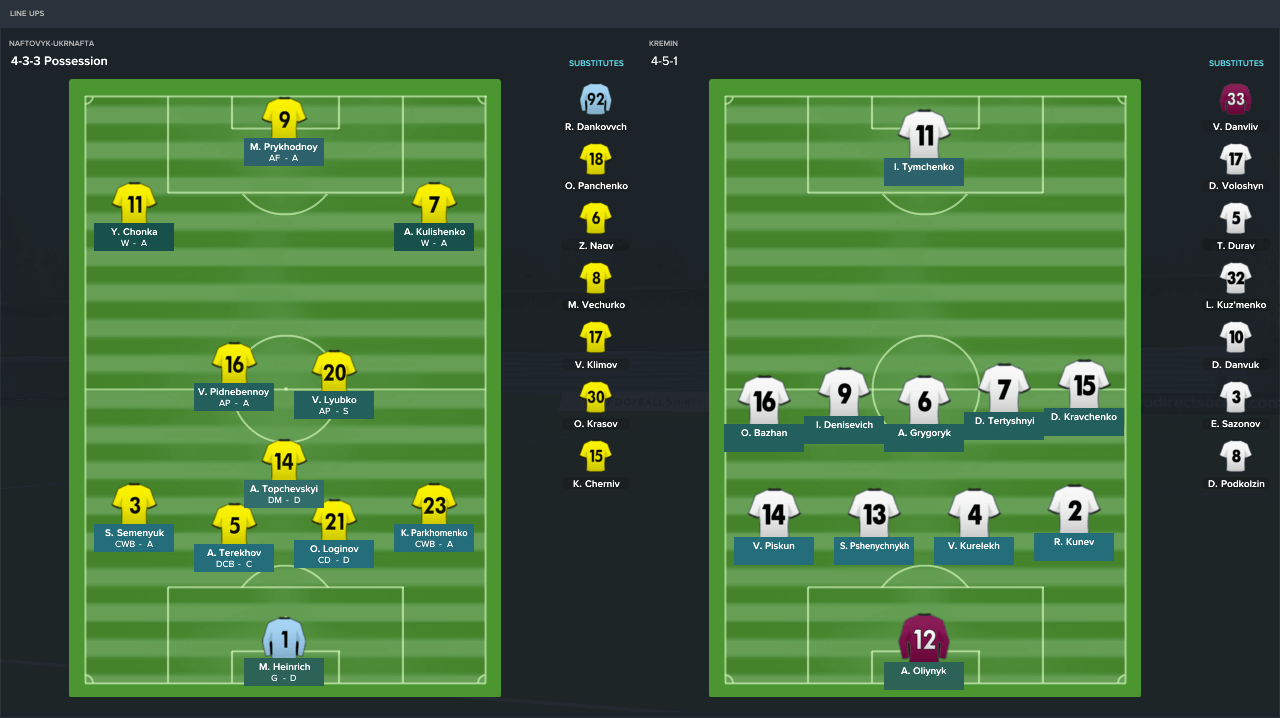 That was one of those games where you think it's all going to go wrong. We dominate the opening 20 minutes but can't make a breakthrough. Then Kulishenko went over on his ankle and I feared the worst. It took a penalty to break the deadlock, Topchevski put it away and then a few minutes later, Vyacheslav Pidnebennoy made it two.  Heinrich was on hand to deny Kremin three times, but after we went ahead, we never looked like losing.
The fixtures are relentless this side of the winter break and it's Skala Stryi that we face next. We beat them twice last year and with the way we've started this season, I'm feeling pretty confident.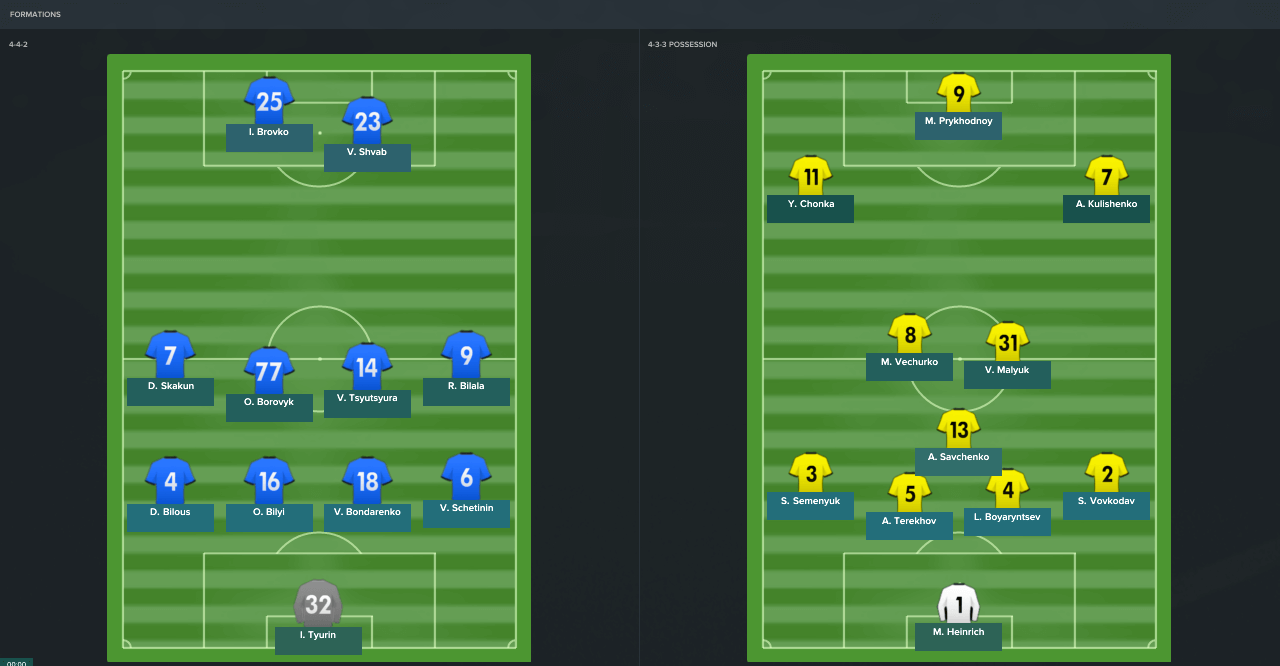 Another win and another confident performance. We start brightly and soon lead through man-of-the-moment Kulishenko: he gets on the end of a fine Chonka cross. Even though they equalise almost immediately, my lads don't get disheartened. Just before half time, Kulishenko furthers his claim for Man Of The Year by pouncing on a defensive mistake. Prykhodnoy volleyed in on the 70th minute to make things comfortable. Lovely stuff.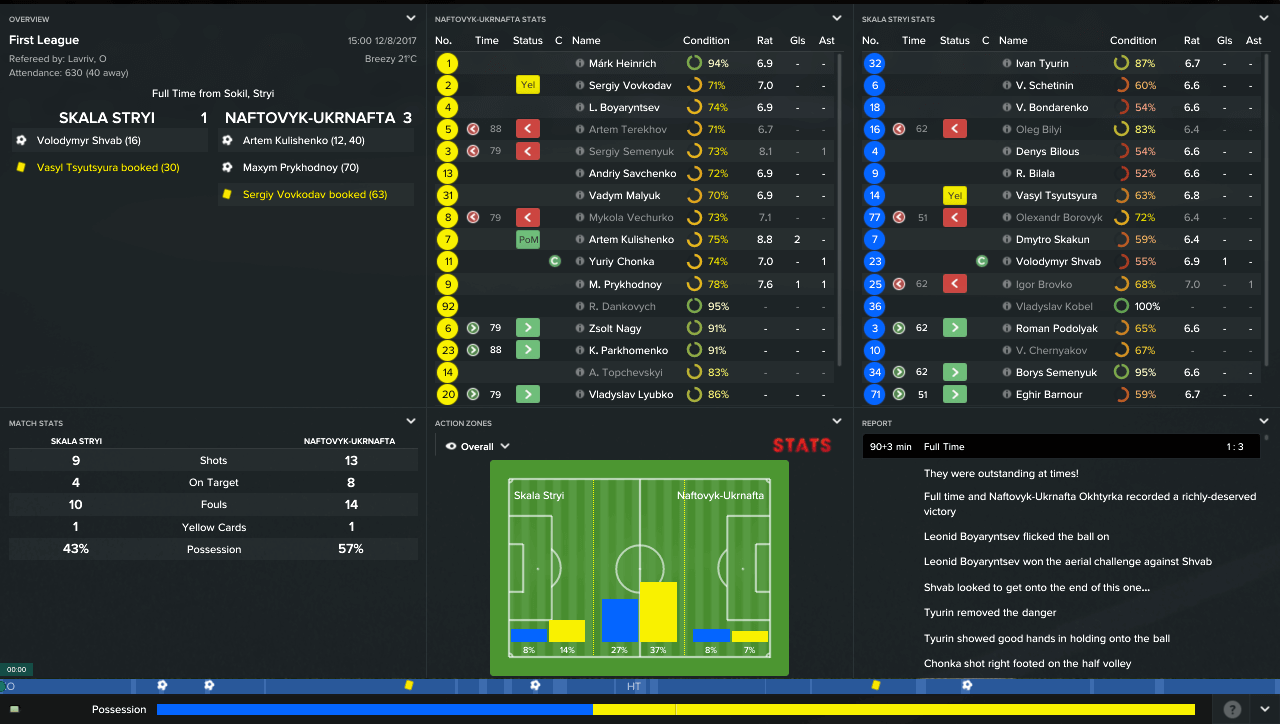 Mercifully, we have a week before we take on Sumy, it means my players can rest their aching legs and I can bask in the glory of going ten games unbeaten.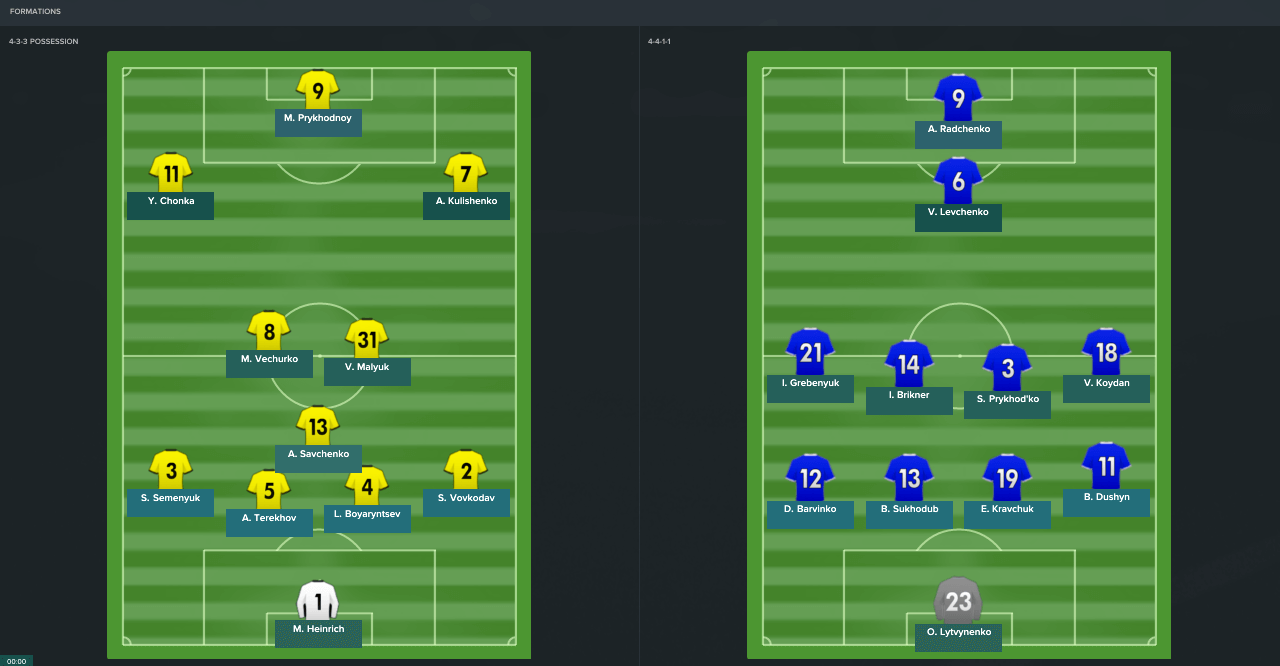 Maybe the rest wasn't a good thing, maybe this lot run on Red Bull and adrenaline. I mean, I never thought we would go a whole season unbeaten, that was just pub talk, you can't hold pub talk against me. It was a lacklustre performance by both sides, but I'd say we edged it. We hit the post, twice, and had one shot trickle along the line before they nipped up the other end to score in the 89th minute. Typical.
Voyln are next, relegated from the top flight last year but still boasting a strong team. Not the ideal opponents after your first loss of the season.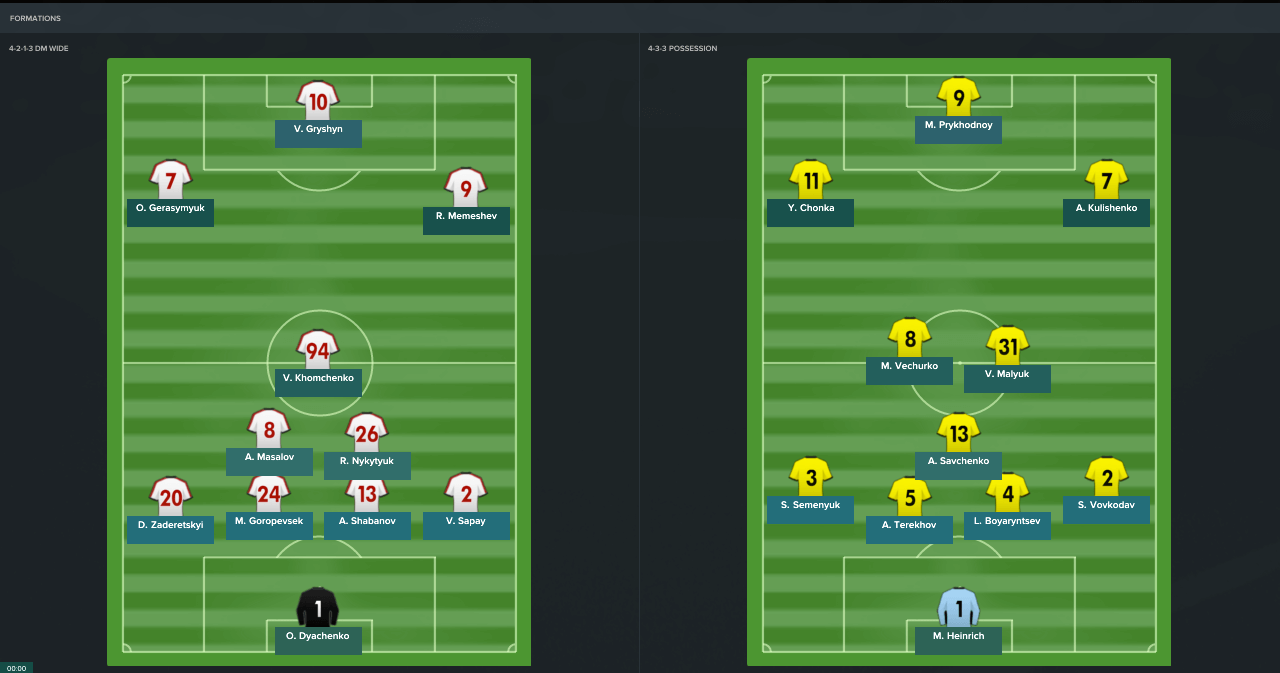 Well, Christ, we got away with one there. I thought it was going to be another bad day at the office when after 40 seconds they danced through our defence and Redvan Memeshev fired them ahead, we then went further behind shortly before half time, leading to one explosive team talk. I had just about given up on the game when Kilmov fired in a Kulishenko cross and then in the dying moments of the game, seconds before the end, after throwing everything we had at them, we got the luckiest of deflections and a point we truly didn't deserve. That's title winning form, that is.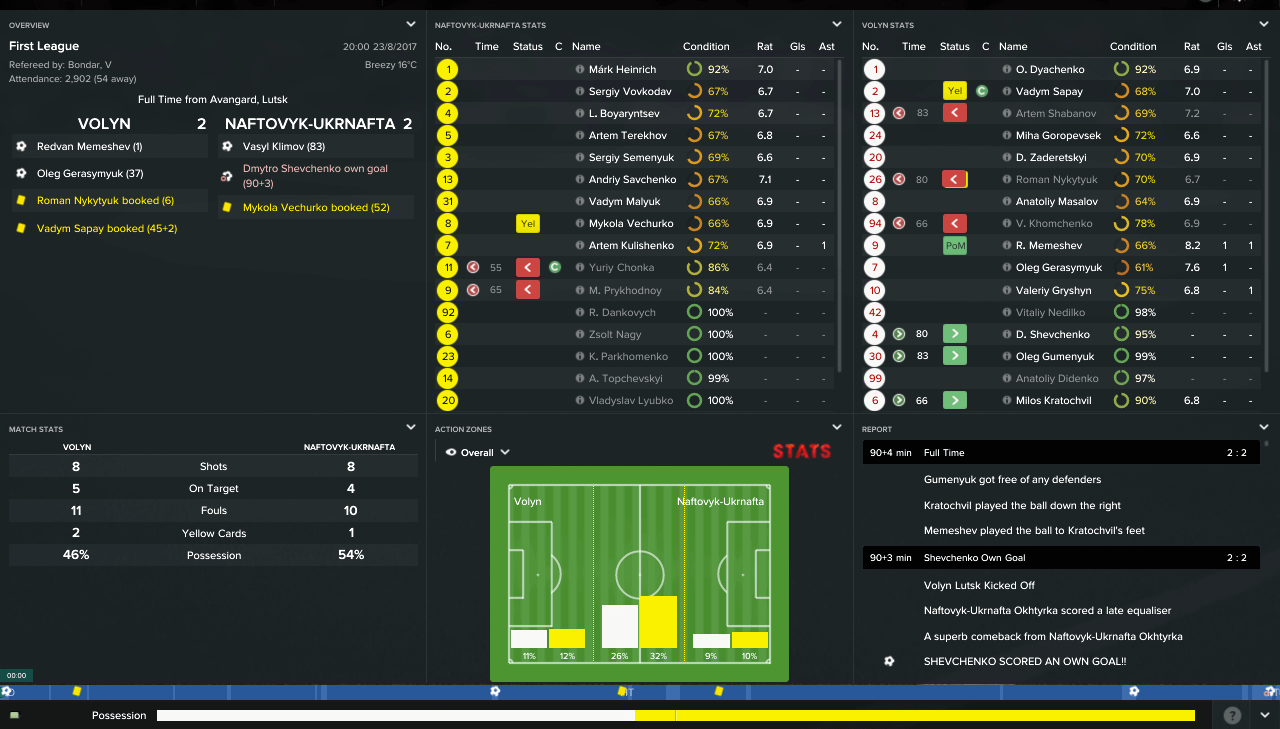 The final game of this relentless month is against Obolon-Brewer. They're languishing in 16th place, so I'm hopeful of an easier time of things.
Maxym Prykhodnoy, take a bow.
In a game where we had to surrender the majority of possession, two incisive breakaways in two minutes – let by Prykhodnoy – gave us the win. Both times he picked up the ball just inside their half and ran. He ran directly at the defenders, who didn't know what to do. He ran inside and outside. He ran until the byline loomed large. Then he whipped a ball back across the area where Verchurko and Kulishenko were waiting to apply the finish. A shell-shocked Brewer side couldn't muster a response and we end the month in emphatic style.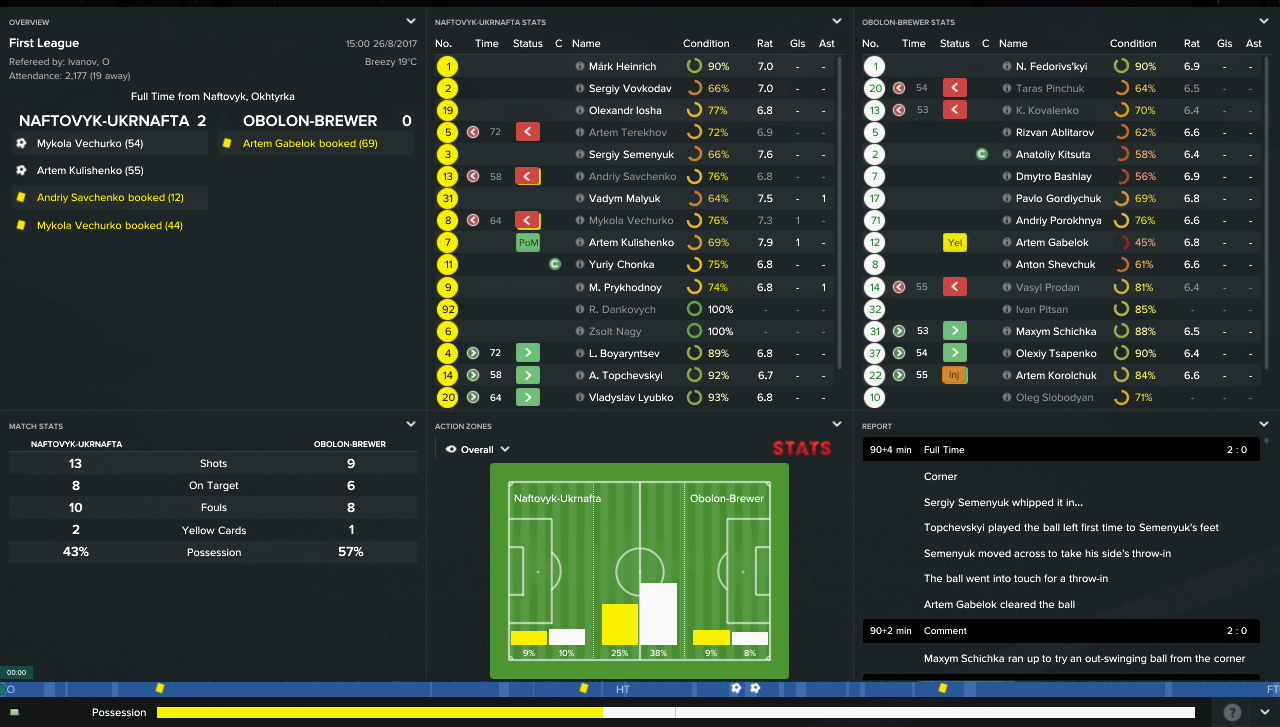 I am still concerned that Sumy and Voyln cut through us so easily, but Yuriy soon finds a way to cheer me up.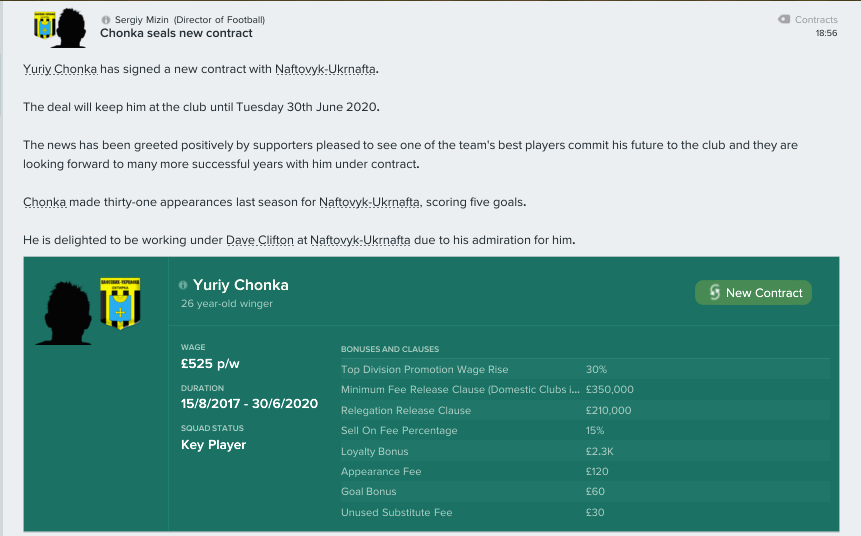 He always knows just the right thing to say.