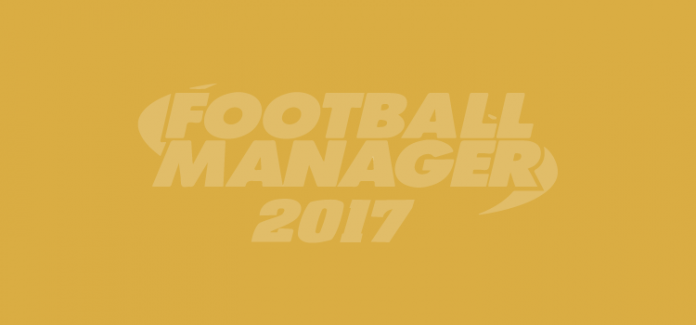 I have been playing since the 90's. My first ever venture was CM 98/99. Little did I know I was starting the most beautiful love story of all time. Over the last 19 years (bloody hell, that's a teenager!) There has been good times, bad times, heartbreak, cheating (LMA Manager 01, I had my head turned, cheating is wrong kids, don't do it) and most of all in a loving relationship, working through your problem's. Football Manager is pretty much like anything in life when it's good, it's flipping amazing. You have that extra little zip in your step, the grass on your laptop smells fresher, and everything is shiny. But when its bad, it's really bad, you can barely look any of your players in the eye, training become a chore, and even the transfer window seem like an empty barrel as you try and find a winger with over 10 crossing on the £15 quid left in the transfer kitty.
So my own experience? Sacked LOTS. I am no expert but I am someone that loves a challenge. I won't bore you with the bad times but I will brag about the good.
FM 11, I took my home town club, Maidenhead United, to 4th in Premiership in nine seasons. NINE! Lots of players came and lots went. I forward I had called Daron Finn, an Irish lad, scored 61 goals in the conference. He was then sold to Celtic for £1m (cue Dr Evil pinky). My Chairman, Peter Griffin (I know you really can't make this stuff up) went over my head and sold him. Can't say I blame him. So how much money of that would I see? Not a penny. After looking in a bunch of over shore bank accounts I realised I have had a chance. So I signed a 32-year-old Frazer Campbell on a free. Oh, life. In truth, he did very well and we went up again to League 1. The other main highlight was getting to the League Cup Final while in the Championship. I did lose 3-1 to a mid-table Aston Villa side. Still proud.
Another long and successful save takes me back in time to Championship Manager 00/01. I don't remember too much about it, except taking Manchester United on a rampage of everything. I ended up with a regen Brazilian forward who could use both feet and was world class by the time he was 20.
I will be honest with you. There was a time I didn't play Football Manager, and I don't just mean my LMA Manager stint. Following the break-up of their partnership with original publishers Eidos Interactive and the first Football Manager game in 2005, I guess I was just not ready for it. A bit like a child being told ''Dad won't be living at home anymore but you can see him whenever you want', but then he just leaves and you never see him again. Maybe I was bitter at the new step dad not being as good. But like everything, time is a great healer. So in 2010, I came back and never left again.
There was one more save that left me rather bitter. I took my beloved Wycombe Wanderers up to League 1 with the objective of staying up. With two months left of the season and 4th bottom of the table, I was sacked. *Shuts down Laptop*.
Yet we keep going back for more. I don't know how the creators did it, but they made the most addictive drug ever made. We know it's bad for our health, but it doesn't stop us.
So how does FM make me feel? Not a quick answer. So keeping it short, it makes me feel like a parent. Sure, it's scary at first and just when you're getting the hang of it, puberty! Now at 19 I look at what I have moulded and, well, let's face it, I feel like a proud Puppa.
To be even more honest with you, I have only just bought FM17. The January window update has been and gone, the little bugs have been squashed and the game runs as smooth as Bugatti Veyron. Bring it on.