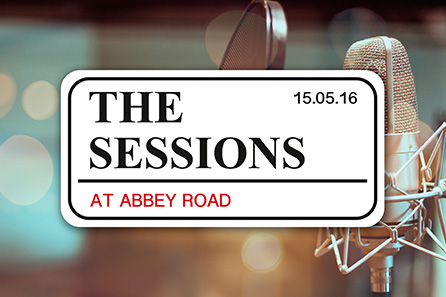 Welcome back to the 6th and final instalment of our first season in charge of Dundee United. It's only March but I've taken the decision to rattle through the rest of the season, I hope you enjoy the ride.
Youth Candidate Day comes and goes without much to write home about, except for a young goalkeeper who our scouts like but I don't think will ever make the cut considering Cammy Bell and Josh Donaldson's abilities. It's a bit disappointing and signals that I'll need to invest in junior coaching if we want to bring through new Dundonian talent. Speaking of Cammy Bell, he returns to the side as we prepare for our fourth and final match against Hibernian. They arrive with Jason Cummings back in their ranks after his injury, and worryingly he's already back in goalscoring form
Get in. What a win that is for us – it's a huge victory which makes the gap at the top 7 points and gives us a big advantage going into the final eight matches.
Yesil and Spittal were again the key men but it's about time I pick out some more of other notable performers from this season. Edjneguele has been a rock regardless of who he's been playing beside. Stewart Murdoch stopped Jason Cummings (who picked up the worst match rating of either side) from ever really getting going and on top of that provided the important assist for Spittal's goal.
We follow up that huge win over Hibernian with a draw at Raith Rovers, where of course it would be our future arrival Lewis Vaughan who stops us from picking up all three points. With Jason Cummings and co beating Dumbarton, the gap drops to 5 points. A strong 3-1 victory against Dunfermline is welcome; it's not a stage of the season where I want to be drawing consecutive games.
Next comes an exciting opportunity, a chance to win our first trophy– in the Challenge Cup final against Celtic. Well…. Celtic Under 20's that is. I'm in two minds about this one. They must be a decent side to have got to the final and we can't be complacent, BUT our own Under 20's managed to beat this Celtic side 3-2 in their last meeting, so this should be a routine victory for us, shouldn't it?
Dundee United win the Challenge Cup
It took a while for the goals to come but we played exceptionally from the start, and it was just a matter of time before the goals came. With one trophy to our name, the players are hungry for another and we dive straight into a league game against Queen of the South, from which I hope will be a relaxed and easy 3 points.
Surprisingly, considering how many games we've had to claw ourselves back from a shaky start – we get exactly what I hoped for. Cammy Smith opens the scoring after 2 minutes and after that the game was a very quiet one. But like I said, relaxed and easy wins are right up my street. Over in Dunfermline, there's big news: Hibernian have slipped up again, meaning we've got a seven-point lead with 5 games to go. We must have the league wrapped up by now, don't we?
Game 1: Falkirk at Home, which is the first non-Hibs match where we've had more than 10,000 fans in attendance. In all honesty, we are very, very lucky to get out of this game with a point. Falkirk rack up three key chances, but a big performance from Cammy Bell and Lewis Toshney gets us through. Meanwhile Hibs beat Morton away from home, with Jason Cummings picking up two goals (again), so we have four games to hold off this 5-point lead.
Game 2: Ayr sit 9th in the Ladbrokes Championship, just three points off the bottom side Dunfermline. This should have been a routine victory but we manage to drop points again in another draw, at a time where I said we really shouldn't be drawing consecutive games. Again, it could have been so much worse, with Blair Spittal grabbing a last-minute equaliser pouncing on a back post cross. Hibernian comfortably defeat Queen of the South and suddenly 7 points have been cut down to 3 in the space of a couple of games. Our goal difference offers us an extra cushion – but I'd really like to get back to winning ways sharpish.
Game 3: St Mirren travel to Tannadice, and with a mid-table spot already confirmed for them I'm praying that their players are already planning their holidays. I'm wary of their threat though, they've already picked up two draws against us this season and we seem to be handing out points to whoever wants them right now.
As it happens, we put on a top-quality display from start to finish. Samed Yesil (who's still unhappy at the club and wants to leave) picks up his 21st and 22nd goals of the season and we clinch a 2-0 victory, meaning that we just need to pick up one more victory to put ourselves out of side from Hibernian.
Or at least, that would be the case if Hibs had beat Raith Rovers. Instead, my secret agent Lewis Vaughan has done Dundee United a massive favour, and effectively already covered the cost of his wages for the rest of his contract. Scoring the second goal in a 2-0 victory means that unless we lose both our games by large margins, the title and promotion will be ours. What a day to oversee Dundee United.
Game 4:  11,00 fans take their seat in Tannadice. We're ready to go, the players are pumped up and my initial team talk goes well. Dumbarton are our opponents, but they're another team ready for their holidays, 7th in the league with no chance of play-offs or relegation. 17 minutes into the game, they let us through and Samed Yesil taps home – it's good to see they understand how this day is going to go.
Until, of course, they stop listening and score. With Hibs winning, we're left with the decision whether to continue attacking or try and shut up shop. My philosophy throughout the season has been to play attacking football, so I stick with that. Unfortunately, it doesn't help all that much and there's only 15 minutes to go. So, being the forward thinking modern manager I am, I understand the need to switch tactics so I park the bus and manage to see out the game to the final whistle. And that's it.
Dundee United win the Ladbrokes Championship.
Dundee United are promoted to the Ladbrokes Premiership
Game 5: Who Cares, we're off to the Premier League – see you next week. (well, we drew 2-2 to Morton if you do care – but I don't so let's leave it at that).
Tune in next week where we reassess our squad and start our adventure through the Ladbrokes Premiership. Boy, does it feel good to say that.