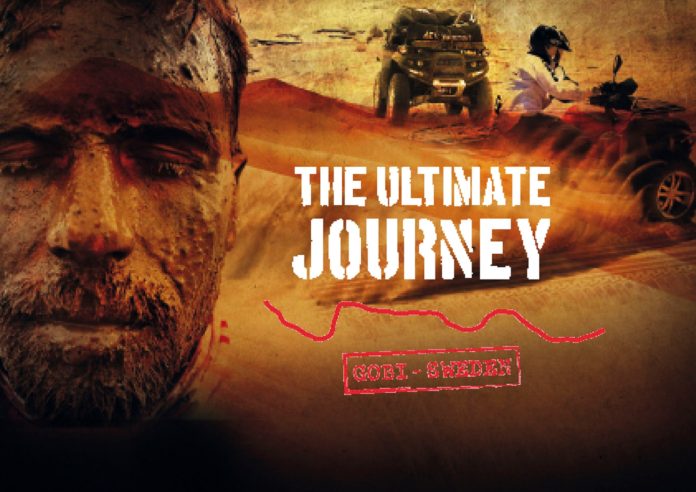 Let's have a recap of the last post, we attended a board meeting with our club owner John Comitis over our future at the club. I was swift in making his intentions clear he demanded 8 points from the 15 available.
So What Happened?
Game 1 VS Polokwane FC
3 points in the bag is this the sign of things to come? Well I think not we were quite fortunate to get 3 points here Polokwane made the better of the chances but we were in front our home crowd and we took the chances that came our way. Onto the next please.3/3
Game 2 VS Orlando Pirates
Onto game two truth be told we got battered. Though the stats suggested that it was quite a 50-50 game but Orlando came up on top with 4 goals away from their home turf. Absolutely gutted if you ask me. Orlando were among the best teams in the divisions though. 1-4 flatters Orlando Pirates in my opinion.3/6
Game 3 VS Sundowns
Oh God please make this stop! Another game another loss it's becoming a recurring theme now isn't it? Sundowns were deserved victors and we had nothing to show for it, saying that we have scored in all the three games yet so….3/9
Game 4 VS FC Stars
This was make or break for us, even if we drew this game I was out so a win was must!
5 mins in we hit the post. Diakhate NOOOOO! We have started at a good pace
42 mins we come close from a corner Putshe shot straight at the keeper
With this we were at half time, I went shouty shouty at the players and used the usual (Where's the passion lads?)
58 mins in FC Stars have there first chance, Ngasa shot well saved by our keeper Walters
60 mins in we make our first change Jayiya in and Shaquille Abrahams out
70 mins in a simple cross is spilled by our keeper Walters and FC Star striker Kiiza misses a sitter. (I had my heart in my hands)
75 mins still 0-0, Nodaba and Seedat come on for us to live in up to attacking line
84 mins in Ventar from FC Star charging at my defence but his shot was well wide
87th min Ngasa shot was over the bar
The match ended 0-0 and right after the post match interview I got this email..
That was it end of the road here at Cape Town.
WHAT NEXT FOR AGARWAL?
After I got sacked I applied for jobs in South Africa and as the rules stated in the Introduction post that I can't move out of Africa until and unless I have won the South African Premier League. Hence I wanted until the right moment came along, as there were a few jobs in the second division but they did not interest me as to win the title I wanted one which was in the top division and had the potential to win the title.
Nearly at the end of the season when I thought that I was going to take a step down to the second division I got this email that there have been two sackings 1st The manager of Wits and then the manager of Ajax CT. I quickly applied for both posts and..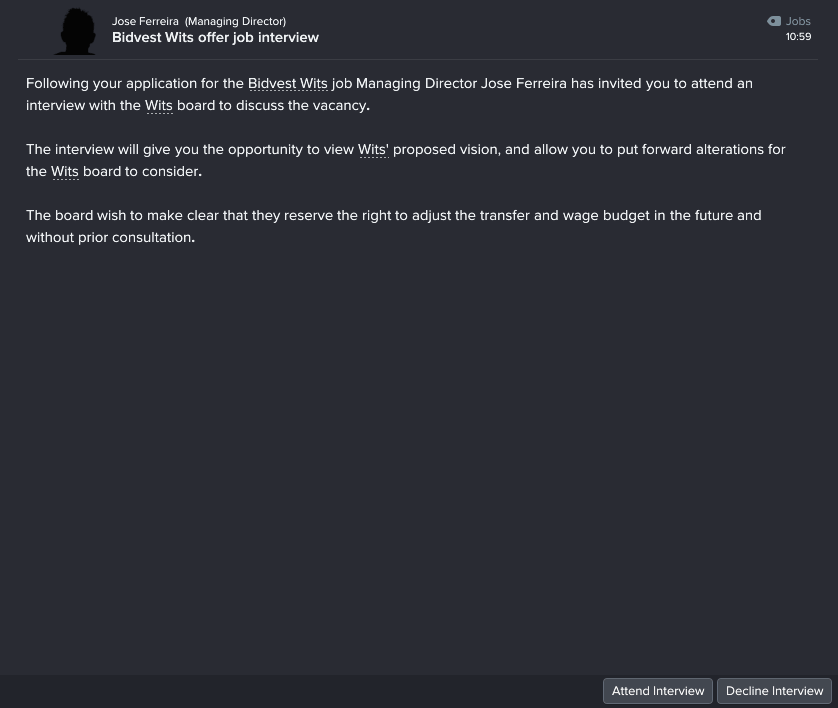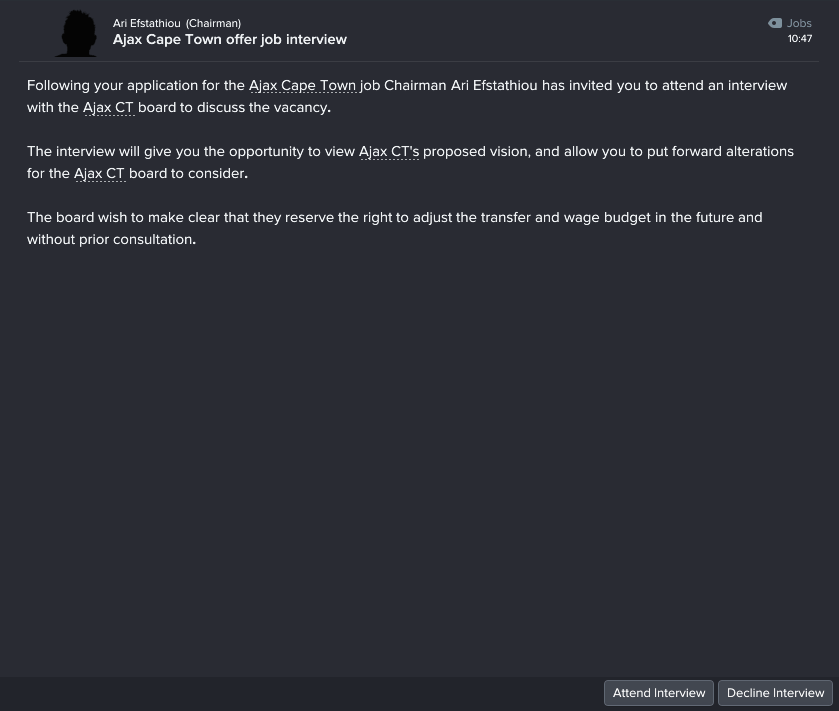 I was delighted because both played in the South African Premier League and weren't near relegation. OH BOY!
Follow My Blog
Two see which job I get you will have to wait till the next update to know more about me and my save you can follow me on Twitter. Thanks for reading and see you next time.