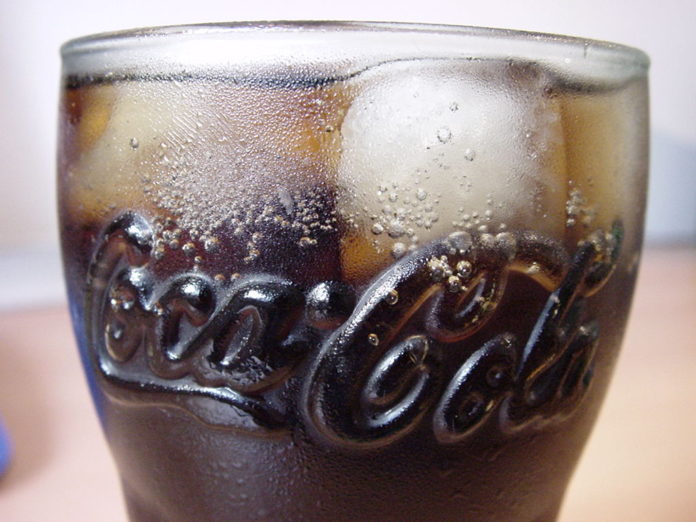 Transfers
Only 2 players from last years successful season were sold, with striker Cerqueira getting sold to Atalanta for £6m (possibly rising to £8m), not a bad profit considering he only joined last summer (on a free transfer!). Souici also leaves for 150k. We bought him for 300k and got 2 good seasons out of him, but he wasn't good enough to keep a position within the squad so it was time to move him on.

Kevin Mercer: The left-back joins on a free from Coca Cola Antwerp. Unsure how good he is but he'll get a decent chance this season to prove his worth as we're a bit light on the ground in the full-back department.
Oh Yong-Ho (loan): The young Korean goalkeeper is already super experienced with over league 100 appearances and 35 appearances for the South Korean senior team. Should be a solid keeper. He joins on loan from Coca Cola Antwerp
Janusz Pawlak (loan): The Polish CM joins on a loan for the season from Coca Cola Antwerp. Hopefully he can impress which may lead to a permanent move in the summer.
Diego Reina (loan): The CB has been thrown around, playing for Coca Cola Silkeborg, Coca Cola Leiria and a loan back to a side in his native Colombia. His contract is up at the end of the season so he'll be looking to impress to earn an extension.
Zoubir Djemaoui (loan): One of the most promising CBs on our books, will get plenty of game-time this season as hopefully his development will grow.
Enrique Sosa (loan): Unsure if he has the potential for having a future within our setup, but he'll be around the first team this season and will be backup to the favoured 2 attacking mids (Farouk and Aouar) so should get plenty of minutes.
Sameh Farouk (loan): After a decent spell with Coca Cola Leiria last season, he re-joins again on loan.
Frantisek Machala (loan): The young midfielder had a great season at Coca Cola Antwerp last season, he moves to Coca Cola Leiria on loan
Sergio Pena: Joins on a permanent transfer after a decent season with Coca Cola Leiria last season.

Hazem Mohsen (loan): Joins straight from Coca Cola Antwerp on loan for the season. Some superb stats for a striker, hoping he'll get plenty of goals this season as we look to build on the success of last season.
Coca Cola Stars
Rui Gaspar: Didn't start as many games as I wanted but did still make a few appearances. May get a loan move to Denmark next season.
Yaroslav Moroz:  Will most likely get a loan move to a lower league club in Portugal hopefully ahead of a move to Coca Cola Silkeborg next season.
Jose Silva: This young keeper looks insanely talented. He's already been attracting offers from some big clubs so has agreed a move to Coca Cola Sunderland that goes through in January 2024 (next season). I'll give him some game-time this season in a hope to develop him a bit before then.
Tactical change
Going to stick with the formation that kept us up last year as it suits all the players we've got and worked pretty well. May think about a tactical shift if things don't go well though.
Preseason:
Can't complain about that pre-season at all, with plenty of goals scored. Last years revelation of Cerqueira looks like he'll be having a fantastic season – before Atalanta swoop and buy him. Our conveyor belt system of talent means that Mohsen will be our main man this year. Hopefully he has his shooting boots on!
August 2021:
Not the start to the season I'd anticipated after that amazing pre-season, although we did have a tough match in Braga so it's not a disaster. Hopefully we can make up some more points to ensure we hit safety nice and early which will let me play some of the younger fringe players.
September 2021
4 points out of a possible 9 isn't a bad haul, especially when Porto is one of the games. That game was a disaster and we got thumped badly. Happy enough with our league position at the minute though!
October 2021

A very strong month moves us 4 places up the table. I have very high hopes for this season now, the team are beginning to gel and the variation in goalscorer is a good sign, hopefully we can continue and solidify a mid-table position once again.
November 2021
Despite this being a poor month, we haven't really lost a lot of ground on the teams around us. Next month will be the crucial month.
December 2021
And what a month it was! Mohsen nets in 3 consecutive games where we pick up 7 out of 9 available points and move into 6th, just 4 goals shy of a Europa league place.
January 2022

An average month, a heavy defeat against Benfica brought me crashing back down to earth, but the win against Academica is enough to push us into 5th place – can we make Europe?!
2 new recruits join us in January:

Herve Aka: The 16 year old joins from our affiliate in France (Amiens). Whilst very raw (well, he has only just turned 16!) he has some fantastic attributes for his age. For the fee (10.5k!) it's a no brainer.

Serge Karamoko: The 18 year old was picked up after one of Coca Cola Antwerp's scouts noticed him. It's a bit pointless signing him for Coca Cola Antwerp so he'll join Coca Cola Leiria. He probably won't get many starts this season but will most likely be a starter next season
February 2022
This was always going to be a tough month with games against Braga and Porto. We didn't do too badly in the other games though, although we have dropped out of the European positions.
March 2022
Three perfect wins (I class 2-0 as the perfect win – your game-plan is good enough to score twice, whilst not conceding any goals) in a row puts us right back into contention for Europe!
April 2022
The game against Penafiel was a "must not lose" in order to stand a chance of qualifying for Europe and an early goal put us in good stead for that. Another solid month and i'm confident in our chances of qualifying when I look at our last 3 games (although Benfica will be tough!)
May 2022
And we've done it! Coca Cola Leiria qualify for their first European campaign. An incredible achievement and a demonstration of how well our model works.
Season Summary
What a fantastic season. Never thought we'd qualify for Europe in just our second season in the Primeria Liga
League table:
Transfers
Kevin Mercer: Did alright, ended up first choice left-back due to Doumbia having to go back to Antwerp before the start of the season. Will probably be first choice again next season due to a lack of quality full-backs the scouting system has picked up.
Oh Yong-Ho: A decent enough season, in which he kept 10 clean sheets in 27 games. Unsure yet which team he'll be joining next season but he'll certainly be kept.
Janusz Pawlak: A fantastic season. More on him below!
Diego Reina: Average season. His contract is up in the summer so will probably get released.
Zoubir Djemaoui: A rock solid season for the 20 year old. Will most likely return to Leiria on a permanent transfer next season.
Enrique Sosa: A pretty average season, didn't chip in with many goals or assists (disappointing since he mostly played attacking midfield), but did end the season with a nifty pass rate of 89%
Sameh Farouk: Like Djemaoui, Farouk had a great season with 3 goals and 2 assists in 22 games, with a nice 90% pass accuracy. May join on a permanent at the end of the season.
Frantisek Machala: Baffled as to how he hasn't earned a call up to the Czech national team yet after performing well for 3 consistent seasons. Haven't decided which team he'll be at next season yet.
Sergio Pena: Spent a large chunk of the season injured, but managed to make 14 league appearances, scoring once and assisting 5 goals. His contract is up at the end of next season so another lengthy injury may see him released.

Hazem Mohsen: A solid season, banged in the goals and assisted a fair few.
Herve Aka: Didn't get any game-time but scored 6 goals and got 5 assists in just 9 games for the U19s. Huge potential and one to keep an eye on!
Serge Karamoko: The midfielder didn't have a huge impact on the first team, although his chances were limited with just 3 starts and 7 appearances from the bench. Will get plenty of opportunities next season though.
Awards
Player of the Season: Houssem Aouar: The attacking midfielder was a perfect backup to Mohsen uptop and contributed fantastically when dropped back into midfield. 9 goals and 9 assists in 33 league games along with the most key passes in the league sums up his game well.
Young Player of the Season: Janusz Pawlak – Performed admirably for his debut season, chipping in with 8 goals in 36 games with an impressive 87% pass accuracy. One to watch!
Breakthrough of the season: Hazem Mohsen: His debut season in Europe, and exceeded all expectations nabbing 14 goals and 4 assists in 30 games.
Coca Cola Stars
Rui Gaspar: Went out on loan, didn't overly impress. May move to Silkeborg next season or may be kept in the U19s – running out of time to make an impression though.
Yaroslav Moroz: Not a bad season out on loan but didn't really set the 2nd division on fire either. May potentially move to Silkeborg on loan next season.
Jose Silva: Got a fair amount of game-time this season (7 starts). WiIl alternate with whatever keeper comes in next season until his move to Sunderland (where he'll most likely be loaned straight back)
Aims for next season:
I think upper mid-table will be a fair target to aim for, combined with qualifying for the Europa League group stages and I'd be a happy man!