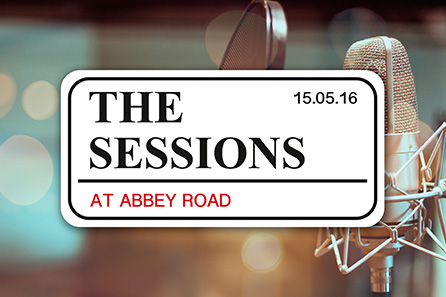 We move into December and the month starts with a top of the table clash against Hibernian. We're level on points, and as discussed in the last episode we'd been on a blistering run of form up until our loss to Morton. We stick with our usual 4231 formation coupled with an attacking mentality, and arrive at Tannadice happy to hear the news that Jason Cummings won't be in their starting line-up. Unfortunately for the Hibees (and very fortunately for us) he's out for at least 4 months suffering with knee tendinitis.
Surprisingly, the game has absolutely nothing in it. Hibernian took a lot of shots, largely from outside of the box, and none of them ever troubled Cammy Bell. Meanwhile we looked weak up front, with all our front 4 registering ratings of 6.5 or less. I'm a little frustrated because the games at home to Hibernian are huge opportunities to create some sort of gap between us in the title race – saying that we've picked up 4 points out of 6 against them so far so I can't be too hard on the boys.
One of the negatives of this season from a writing point of view is that most our worthwhile games come against Hibernian, given how much of a two horse race this title charge has become so quickly. Falkirk, Morton and Raith Rovers have battled bravely to try and catch up but none of them have the consistency needed to stamp a claim for automatic promotion. In our next four games, we pick up away wins at Ayr, Raith, Dumbarton, and draw at home to St Mirren. Hibernian drop some points over their four games, so we've created a three-point gap going into the new year. On the financial side things are going bad to worse, with an overall balance 500,000 in the red. Chairman Stephen Thompson is so fed up with things he's ready to leave the club, which does bring the excitement of potential overseas investment.
Just before the Hibernian clash, I get some news which on the surface is disastrous. Cammy Bell is out for 2 months having dislocated a shoulder. This leaves me with just Luis Zwick, a twenty-two-year-old German as my goalkeeping option. Thankfully, because we're in the transfer window I have the option of recalling Josh Donaldson from his loan at Stranraer. The positives: his handling, reflexes and potential are all far superior to Zwick. The negatives: He was born in this millennium. He might only be 16 years young, but I'm willing to give Donaldson a go, throwing him into the cauldron of fire that is Easter Road in our only change
.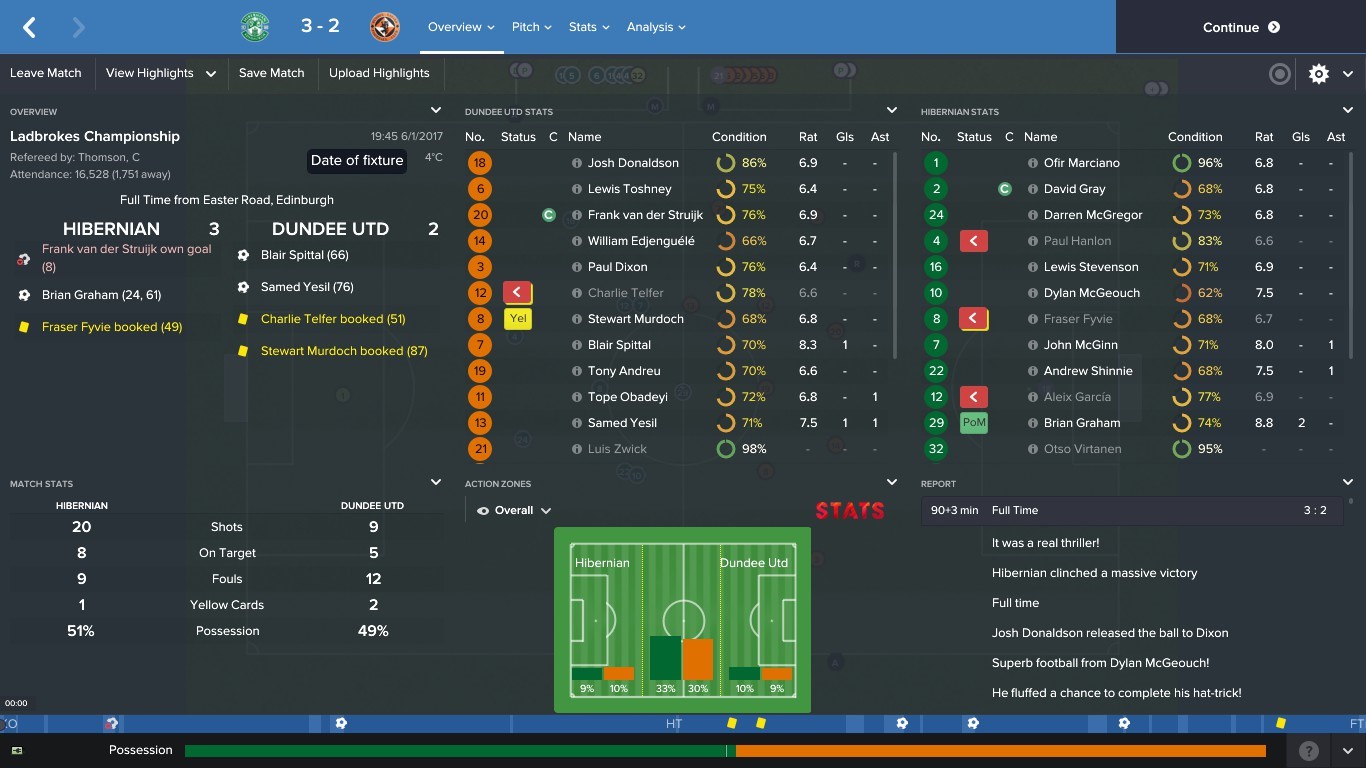 In all honesty, Hibernian deserved this one – especially given our snatch and grab victory when we last arrived at Easter Road. The easy scapegoat would be Josh Donaldson, but in all honesty, he put in a decent performance. My real concerns focussed around my full backs. Hibernian's Christmas tree formation presumably left them confused as to who they were supposed to mark, meaning they decided not to bother defending at all. Saying all this, we're still top of the league on goal difference, and in other positive news John McGinn (who as you can see above ran the show for his club) gets snapped up by Hull for £1.4 million. That's McGinn and Cummings, the two players I highlighted as Hibernian's danger men, out of the picture for the foreseeable future. Happy days.
After a routine 3-0 home victory to Queen of the South, I get a nice break from the Championship title fight as we travel to Brechin the 4th round of the Scottish Cup. The board expect us to reach at least the 5th round, but the dreamer in me would rather we pushed on and could pick up some silverware this season – if we can avoid Celtic or Rangers through the competition, I feel like we'd have a decent chance in a one-off game against any of the other Ladbrokes Premiership sides.
Hmm. Well there goes the ideas of lifting the Scottish Cup this season. I mean, they caught us sleeping in the first few minutes of the game – but even after that they matched us shot for shot. Considering Brechin sit a lowly 9th in League One, I've decided to make some rash decisions off the back of a cup exit (again). Justin Johnson drops down to the under 20's, where he'll play for the rest of the season unless he does anything exceptional for them. Luis Zwick is our third-choice goalkeeper now – he'll go on the transfer list and if any clubs want him I'll be happy to let him go. Neither of them were abysmal in the Brechin game, but I've not seen anything good from either since I arrived at the club.
The Scottish transfer window slams shut and I'm very happy to have had no real offers for any of my star players. Until of course, it comes to the middle of February and suddenly Swedish and Polish clubs take a fancy to some of my stars. First, GIF Sundsvall come in for Frank van der Strujik – he's been excellent for us during the season but he's also almost 32 and it's a move he wants, so I won't stand in the way of it. The £83k transfer fee isn't all that much but considering our financial issues every little helps. Then the bitter blow comes, the sucker punch as Polish side Korona move for Samed Yesil, my free agent signing who has banged in 14 goals already. Even worse, he's come to my office demanding I let him go. The 800,000 fee just doesn't seem enough to me – if we let him go, it might end up that we don't get promoted. I've seen how Hibernian have fared without Cummings and it's not a risk I'm willing to take. I tell him he's staying and his contract can run down and although he's not exactly happy about it all, the anger hasn't spread to any of his teammates and I think I'll be able to continue playing him.
On the pitch things are still going very well since that loss to Brechin. We pick up another 5 consecutive victories in the league, and sandwiched in between them was an especially pleasing victory at Cowdenbeath which puts us in the final of the Challenge Cup (the Scottish equivalent of the Johnstone's Paint Trophy). We're four points clear of Neil Lennon's Hibs heading into our fourth and final clash with them – the absence of Jason Cummings and John McGinn has hit them as hard as I hoped.
Rounding off this week's episode, I've made another signing and managed to keep my money in my wallet in the process. We've picked up Raith Rovers striker Lewis Vaughan on a pre-contract, and I hope come June he'll be ready to show his credential as a Premiership striker, should all things go to plan. To finish I leave you with the stats of Vaughan and the man he'll be replacing, or hopefully battling against for that centre forward position.