July
July begins with the news that the 2022 World Cup will not be hosted by Qatar and instead will be awarded to China. Take note for your travel plans Kosovans!

We're then presented with the announcement that our Assistant Manager Tord Grip will retire on Christmas Eve…this is not welcome news.
Given the youth intakes that would have happened all over the world during the last year we now have a total of 313 players eligible for Kosovo. Tord Grip is tasked with providing a brief report on all of these players as he did last year – this should enable us again to sort out the wheat from the chaff initially.
Delightful news that we've gained 6 places in the World Rankings. We now hold a record high of 184th!

August
The latest World Rankings have us slipping 3 places again. Boo.

U19 friendly: San Marino 0-2 Kosovo, U21 friendly: Wales 3-0 Kosovo.
September
The squad is announced and unfortunately Amir Rrahmani picks up an injury, he's replaced by Avni Pepa of Prishtina.
First choice goalkeeper Ujkani picks up a stubbed finger the day before our match, 33 year old Nurkovic will make his debut in a tactical switch up.
The first half is a tame affair with the only chance of note coming from a Kosovo freekick that rattles the bar, scoreless at the half. The second half starts as tamely as the first but on 63 minutes the breakthrough is made and it's a breakaway goal for Kosovo – Paqarada plays it long and substitute Bytyqi latches on to it to fire us into a 1-0 lead! Heartbreak as Finland find an equaliser through a headed goal on 73 minutes. Misery compounded as Zejnallahu gives away a penalty three minutes later – it's duly converted to give Finland the 2-1 lead. Ugh.
The UEFA U19 Championship Qualifiers groups have been drawn and it looks like it'll be another tough innings for our kids.

U19 friendly: Switzerland 2-0 Kosovo, UEFA U21 Champs Quals: Kosovo 0-1 Ukraine.
Suspensions mean Paqarada and Sadiku make way, Fejzullahu is not fit enough to start and Muriqi is dropped in favour of goalscorer Bytyqi.
Yet again another quiet first half and we go into the break scoreless. This time we don't have to wait long for the first goal and it's almost a carbon copy of the Finland game. Valon Berisha picks it up on the left hand side and launches it forward. Bytyqi makes it there before the Iceland goalkeeper and sidefoots home for 1-0! BUT THEN… we give away another penalty, this time Pnishi is the offender – it's scored and the scores are level on 63 minutes. And then on 71 minutes it happens again, Iceland take the lead after heading in from a corner, 2-1. Straight from the kick off Bytyqi is played in again and slots home for 2-2. What a result! Our first competitive point!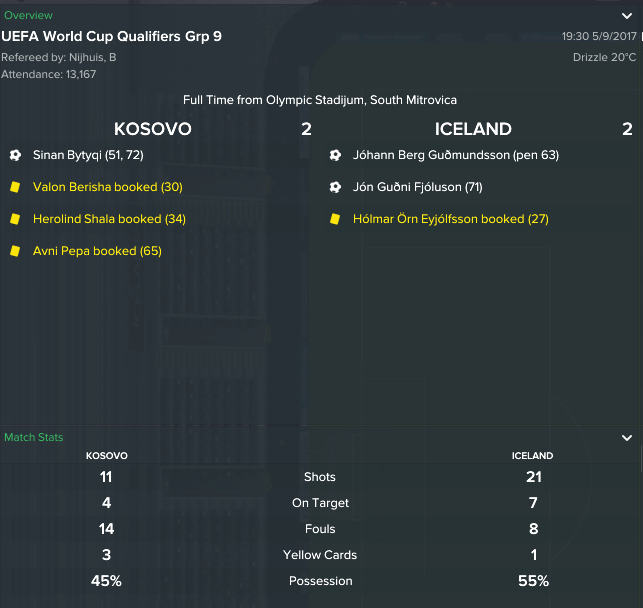 With that goal Sinan Bytyqi draws level with all time top goalscorer Albert Bunjaku after only 5 international caps.
October
The squad is named and the media seem happy. Unfortunately third choice goalkeeper Fatlind Mahmuti picks up an injury and departs from national duty, Bledar Hajdini replaces him as cover.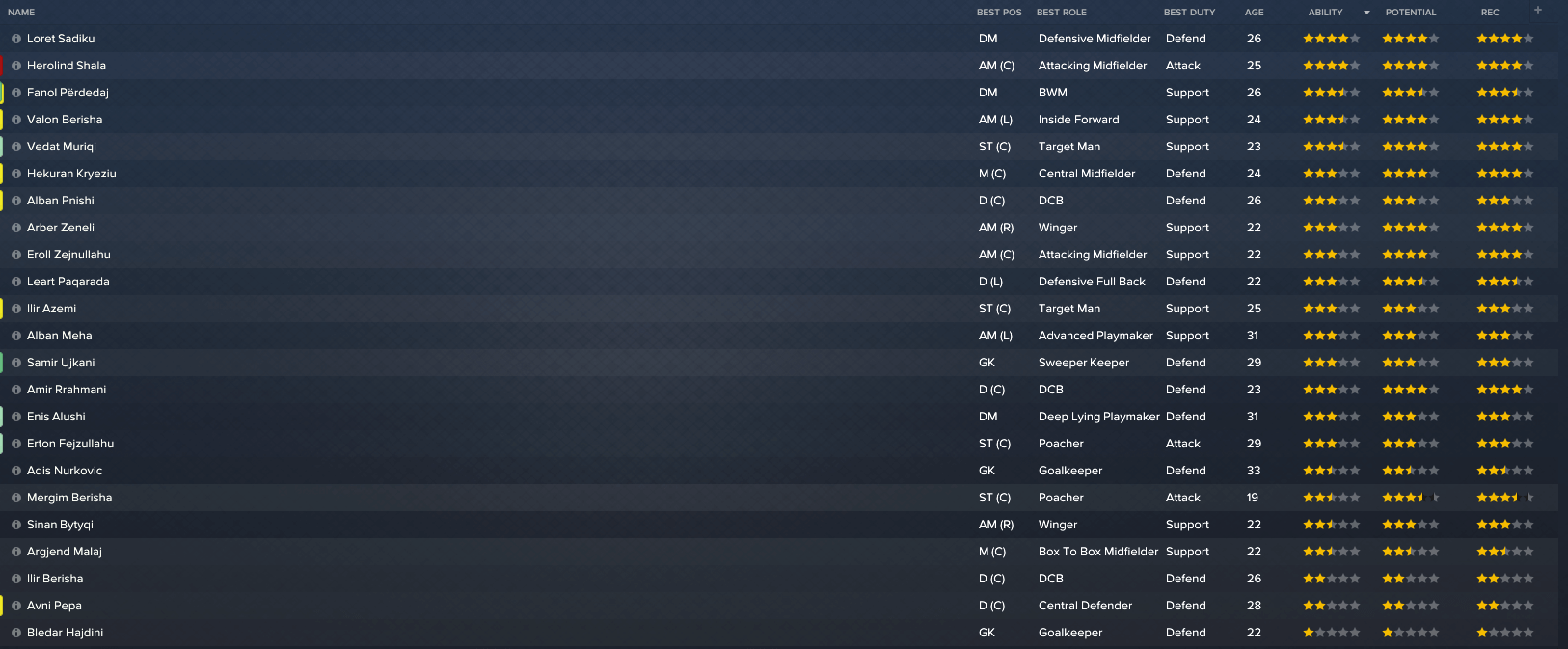 UEFA U19 Champs Quals: France 2-0 Kosovo, UEFA U21 Champs Quals: Hungary 4-1 Kosovo
UEFA U19 Champs Quals: Kosovo 0-3 Belgium
We stick with what has worked as we travel to Turkey, a few key players regain their spots in the team as they are available again. Shala misses out through suspension.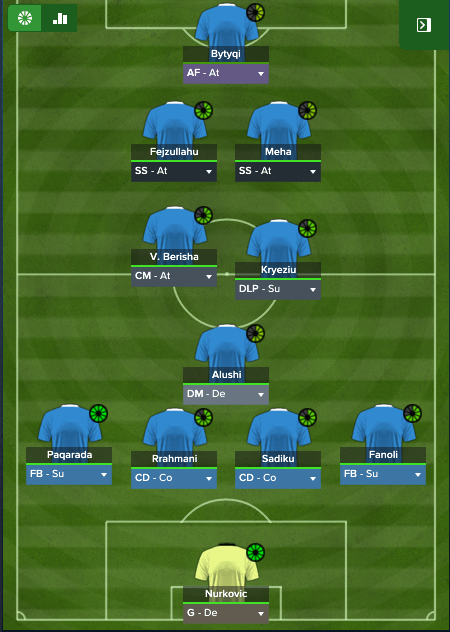 Turkey assert themselves from the start and reap the rewards through a half volley on 23 minutes. It's 1-0 Turkey at half time. 5 minutes into the second half and Turkey have a second through some very effective counter attacking. Some slack marking allows Turkey to grab a third just after the hour mark. It's a thoroughly disappointing performance as we failed to register a single shot on target. Turkey 3-0 Kosovo.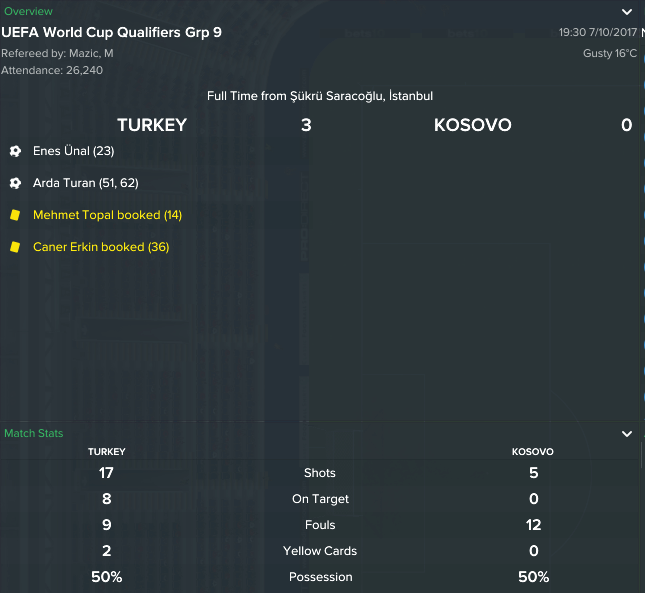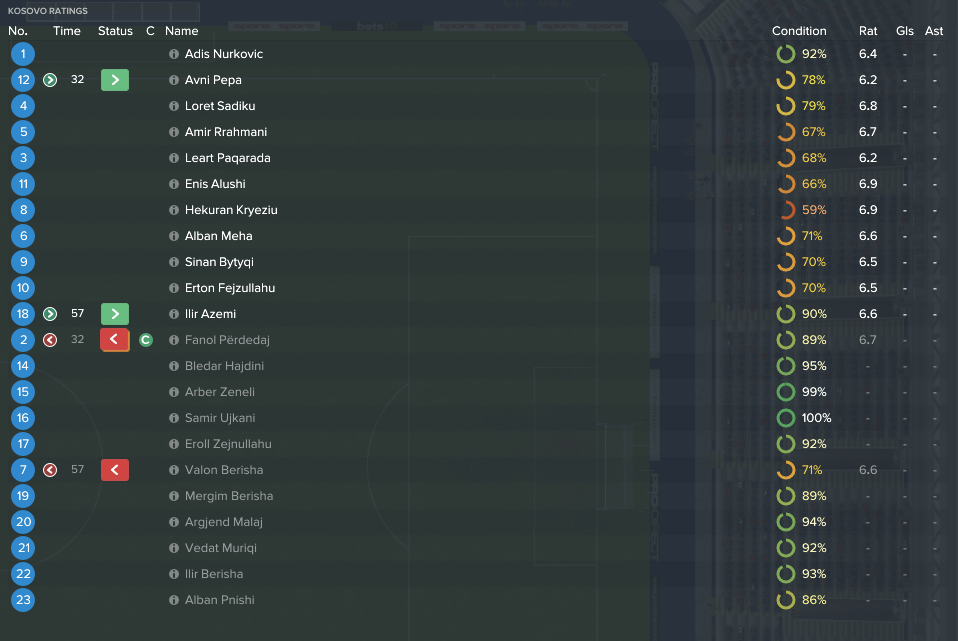 Fanol Perdedaj picks up a knock during the Turkey game and is replaced in the squad by Denis Markaj
UEFA U19 Champs Quals: Holland 3-1 Kosovo, UEFA U21 Champs Quals: Kosovo 5-3 Luxembourg
Our Under 19s are confirmed as finishing bottom of their Qualifying Group.

The last game of the group sees us host table toppers Ukraine. Samir Ujkani returns to goal for us. Shala also returns.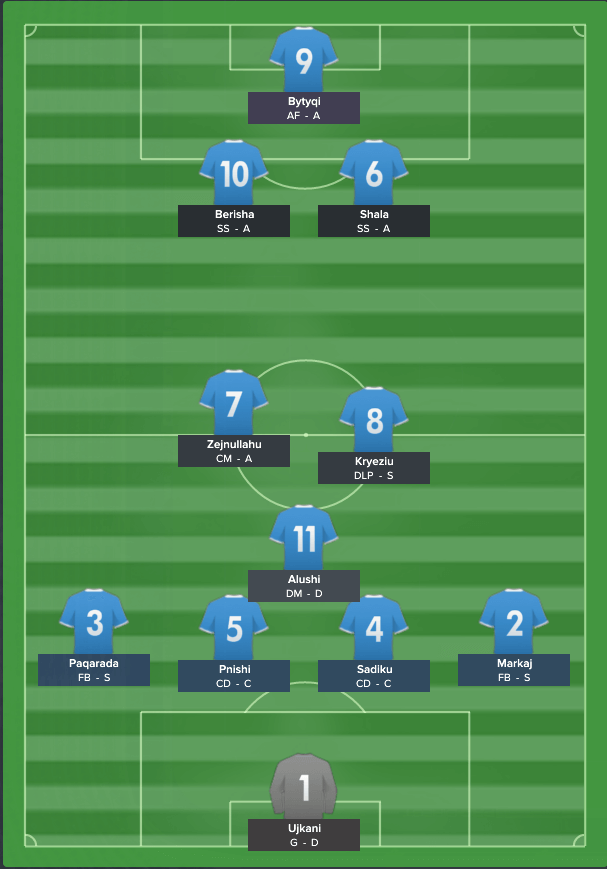 We take the initiative early on but it's Ukraine who take the lead on 13 minutes from a corner, very much against the run of play. It stays 1-0 until the break. In the second half we continued to push forward and impose ourselves but simply couldn't find the necessary opening. It finishes a spirited 1-0 loss to a strong Ukraine side.
That brings the 2018 World Cup Qualifying Stage to an end for UEFA and we finish bottom of our group as expected. We only managed to pick up 1 point along the way but in all honesty it was more than was expected.

A slight dip in the rankings sees us lose one place.
November
The squad is announced for the upcoming friendlies against San Marino and Macedonia. I plan to try out a few new options but I also expect two wins from two here.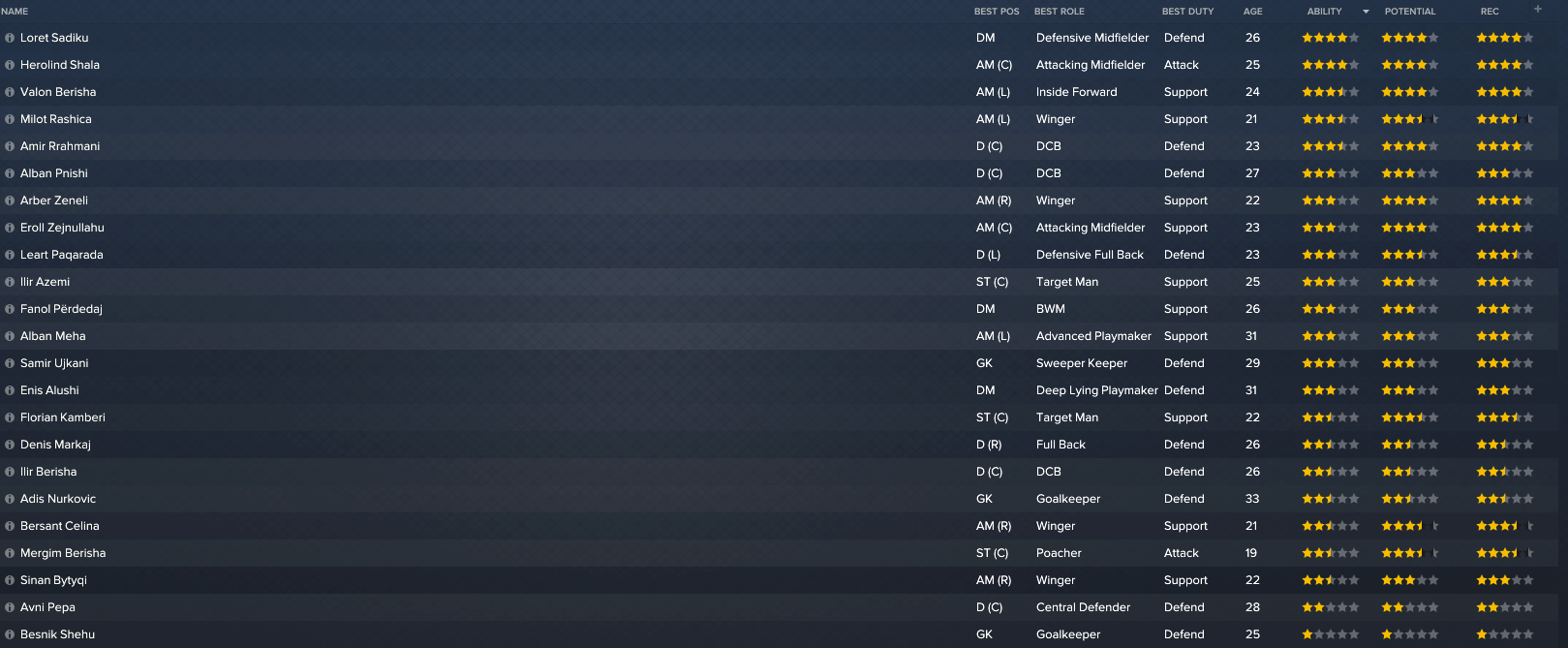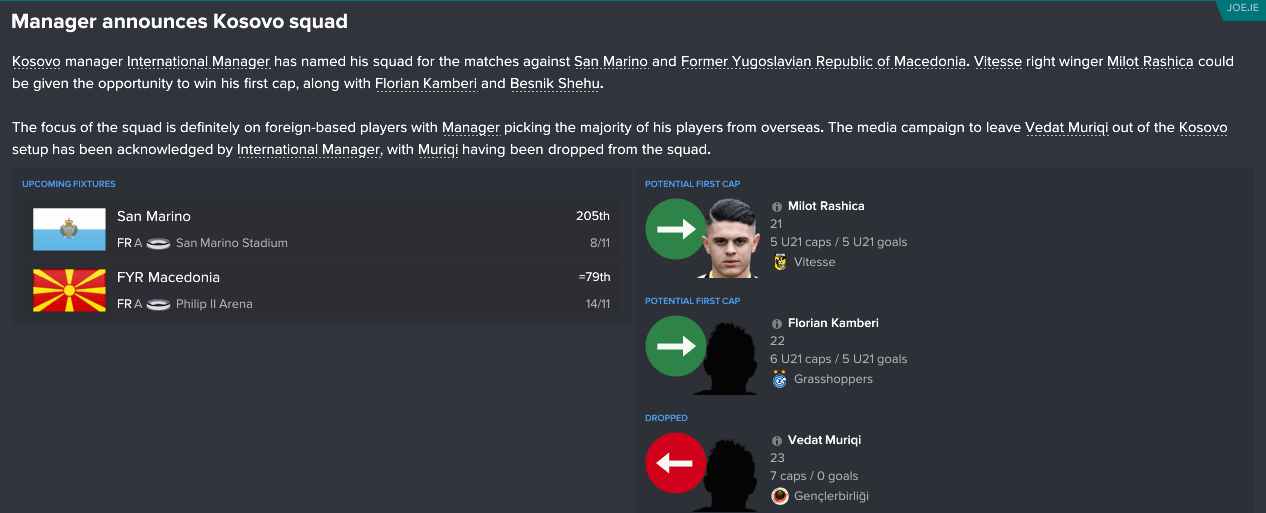 Celina and Bytyqi pair up behind debutant Swiss National Florian Kamberi.
Perhaps we've gone in with an element of complacency here as San Marino take a 15th minute lead. We struggle to create anything and the San Marinese take a 1-0 victory much to our disdain.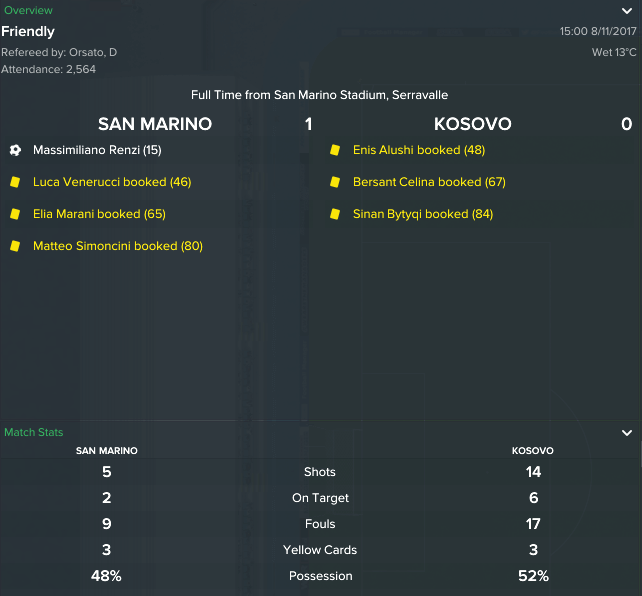 UEFA U21 Champs Quals: Portugal 5-0 Kosovo
UEFA U21 Champs Quals: Kosovo 0-3 Wales
A switch back to our wide formation for the Macedonia game. No change in personnel.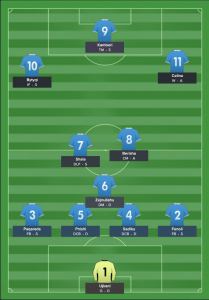 A fairly tepid affair didn't see any action until 61 minutes when a Kosovo breakaway unleashed Valon Berisha to strike and put us 1-0 up. That was it for highlights and we take the victory.
Berisha joins Bytyqi and Bunjaku on 3 international goals.
The latest World Rankings see us get a further boost and a new record high!

December
December saw us drop a place in the World Rankings.
A slow month provided the confirmation of Assistant Manager Tord Grip's retirement. A real shame as I doubt we'll get anyone with such decent attributes in again immediately. Nevertheless we have placed the advert.
Player Watch

2017 review
We finished off our first Qualifying Campaign. Finishing bottom was not a shock but we managed to get our first point on the board which is an important step forward!
Turkey outclassed us but otherwise we've looked good in qualifications despite what the results say.
A disappointing loss to San Marino but a good bounce back against Macedonia rounded the year off nicely.
Tactically I feel we have several options, the narrow 4-1-2-2-1 suits us well when we can attack, the 4-1-2-3 will be our best set up for matches when we need to be more defensively astute.
The fans selected their Best XI for 2017 as follows: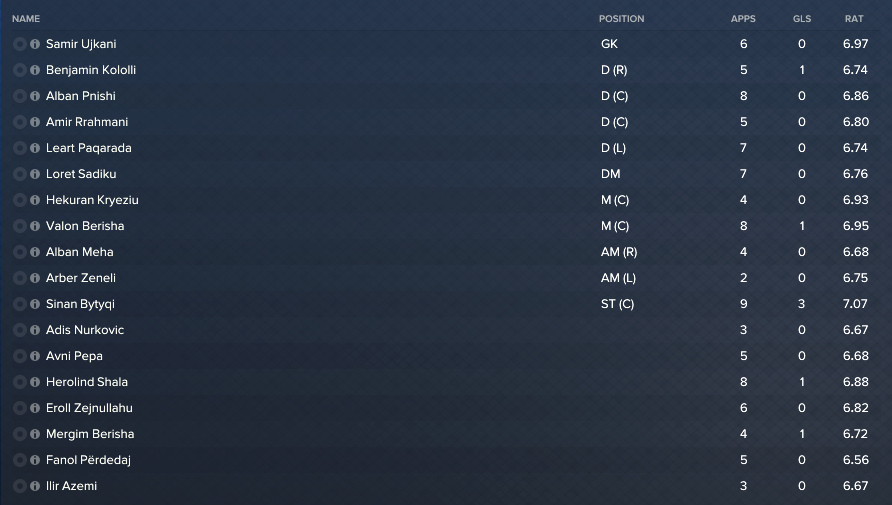 In the World Rankings we now sit in 162nd place – progress, progress, progress.
Milestones Update
Well, it's rather just a reminder as we unfortunately weren't able to meet any more of our milestones yet, despite our best efforts.
First goal: Ilir Azemi v Azerbaijan (Friendly 31/08/16)
First competitive goal: Enis Alushi v Finland (WCQ 08/10/16)
First clean sheet: Samir Ujkani v Azerbaijan (Friendly 31/08/16)
First competitive clean sheet:
First win: 1-0 v Azerbaijan (Friendly)
First competitive win:
Avoid finishing bottom of qualifying group:
Qualify for tournament finals:
Win a trophy:
Reach Top 100/50/20 in World Rankings:
Number 1 in World Rankings:
First player to reach 50/100 caps:
First player to score 10/20/50 goals: