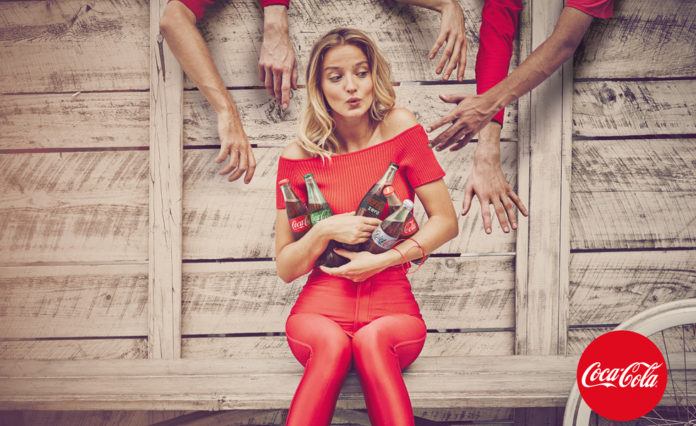 Transfers:
Giambattista Stefanelli (loan): Rejoins Silkeborg after a season on loan in the Pro League. I really don't get why this guy always performs so well, his stats don't look fantastic but he's always reliable and does a job fantastically in front of the defence – despite the low tackling attribute.

Hasan Yakut (loan): Picked up from a Dutch affiliate club for Antwerp, Hasan will be getting his first taste of professional football. Hopefully he'll impress and move on to a harder challenge next year.

Ibrahim Belaid (loan): Last chance saloon for young Ibrahim. His contract is up at the end of the season and i'm not sure it'll get renewed. He'll have to perform admirably and develop considerably for me to consider keeping him on. I would have probably already sold him if there was a better option to send to Silkeborg.

Michal Potent (loan): I thought the young Pole might be too good for Silkeborg, but a lack of suitable options means he'll move across for the season. Hopefully he'll prove me right and have a strong season and develop a bit so he can join another Coca Cola team next season.

Thomas Roger (loan): The youngster is a graduate from Coca Cola Antwerp's academy and is looking to grow further after a relatively successful loan spell in the Dutch 2nd division last season.
Coca Cola Stars:

Joao Lopes:


Frederik Mortenson:
Carsten Anderson:
Mark Gregerson:
Tactics:
Sticking with the 4-4-2 diamond that's served Silkeborg well over the past season. A relatively well balanced formation, the personnel at our disposal means that this is an ideal formation
Preseason:
A pretty decent pre-season, one loss against a strong Braga team which is to be expected. Joao Lopes looks to be in tantalising form, can't wait to see what he can do this season!
July 2022:
Not the start to the season I had in mind, but at the same time it's not terrible and there's plenty of time left to shape the season. A convincing win against Randers was a particular highlight for the month, which was a superb performance.
August 2022:
Another mixed month, although we only fell to one defeat which was encouraging. Still too early to tell how the season will pan out!
September 2022:
Finally seem to be picking up some momentum now and we surge into the Championship group, and sit just 4 points off the top of the table.
October 2022:
This is what we've been after! An undefeated month, in which the whole team has been chipping in with goals. Tychosen and Lopes combine so well at the top of the diamond, and I think Lopes may of had his last season at Coca Cola Silkeborg as I think he'll be ready for a step-up in league next season. Still 4 points off the top though!
November 2022:
Another undefeated month is marred by an injury to Lopes that'll see him out for around 2 months. Luckily the winter break is coming up soon so I don't think we'll miss him too badly. We've firmly solidified our place within the Championship group now and can't see us slipping out of it anytime soon.
December 2022:
I'm chuffed heading into the winter break as we sit firmly in 3rd position. Can't say I really expected this at the start of the season, but long may it continue!
February 2023:
Another undefeated month! We still haven't moved from 3rd position though, which really shows the strength of the teams at the top of the table. Hopefully within a few seasons we'll have a team in the Premier League which will boost the quality of player within all of our teams, hopefully pushing us into one of these top spots regularly.
March 2023:
A poor month sees us lose ground to the top teams – who also seemed to drop a few points. We crash out of the cup on penalties which is a shame as I thought we genuinely had a good chance of winning.
April 2023:
So almost another unbeaten month, with a disappointing defeat to Randers the only blot on our record. Tychosen is being hailed as a hero as his 2 goals against Kobenhavn means he's now Silkeborg's all-time leading goalscorer with 85 goals. What an achievement!
May 2023:
We finish our season on a high, and make the Europa League for the first time with Silkeborg! I believe we go straight into the group stage which will be a nice money earner, and we'll have to make sure that Silkeborg have a good squad to compete next season.
End of Season
Season Summary:
A very strong season, almost a surprisingly strong season. Lots of players played well, Tychosen and Lopes combined fantastically and the midfield was always reliable
League table:
Championship group table:
Squad summary:
Transfers:
Giambattista Stefanelli (loan): Despite expressing my doubts about him (again) at the start of the season, Stefanelli has (again) performed admirably 
Hasan Yakut (loan): Mostly made appearances from the bench but did well. May well make the move over to Silkeborg again next season.
Ibrahim Belaid (loan): A decent enough season, but don't think he's going to improve anymore and can't see a future for him. His contract is up as well so will most likely get released.
Michal Potent (loan): A strong season. Potent impressed with a decent amount of goals and assists and an impressive 85% pass success rate. Certainly going to have a tough time distributing the players for next season, with strong options all over the pitch for every team.
Thomas Roger (loan): A fantastic debut season for the youngster. Will most likely break into the Coca Cola Leiria or Antwerp team next season.
Player of the Season: Mads Dohr Tychosen: What a season. 21 goals and 7 assists in 39 games, the man 
Young Player of the Season: Joao Lopes: Think young Lopes has outgrown Silkeborg now as he had another fantastic season chipping in with 15 goals and 9 assists. Will probably get a move next season.
Breakthrough player of the season: Thomas Roger: Was not expecting Roger to perform nearly 
Coca Cola Stars:
Mark Gregersen: Didn't get any game-time this season but will be around the first team next season.
Joao Lopes: Another strong season and probably too good for Silkeborg now. Will move on next season.
Carsten Andersen: No game-time but also can't see him getting much game-time next season so will stay with the U19s.
Frederik Mortensen: No game-time and a disappointing loan spell away. Unsure on his future yet.
Aims for next season: 
Hopefully another strong campaign. I'll be providing much more depth to the Silkeborg team next season to see who "sticks". European football will be a great boost to the bank balance, hopefully we can have a bit of a run!