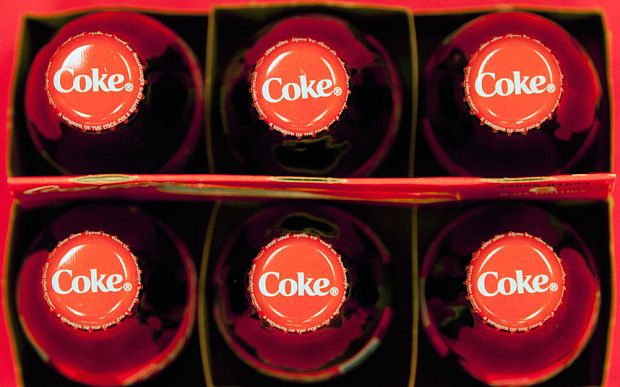 According to our current 5 year plan it's now time to add a club in England. We've successfully implemented our footballing network so far, and this is the next and most important step for our plan for world domination of the footballing world, so it's vitally important we get this right. Therefore the choice of club is a huge factor here so I'm willing to change from how we've carried out our business so far to ensure we pick well.
So far every club we've taken over has been in the 2nd division of each country we've decided to base a club in. However due to the importance of establishing a foothold in the Premier League, I'm not going to limit us to the Championship and instead will pick a team from either the Championship, League 1 or League 2. Obviously the lower down the ladder we go, the longer it will take us to reach the Premier League, but as we've learnt so far it's worthwhile to establish a solid base first before aiming for the stars.
As with the previous episodes where we choose a new club to "takeover" I have a set of criteria that we want to follow. For an English team I feel these are the most important factors we want to consider (in priority order)
The quality of training + youth facilities
A lack of competition in the area from other clubs
A category 1 academy
A stadium around or above 20,000 capacity (the larger the better)
We don't care about debt levels (as we'd be wiping those out with the purchase) or the quality of player already at the club (as we'll be bringing in our own players and have players identified from our scouting network that we can purchase)
So let's get picking!
Championship (click the club name for information on the club)
Aston Villa:  A very large stadium, with a great academy set-up along with some excellent facilities makes this an attractive proposition. Although with clubs like Birmingham, Wolves, West Brom etc all in the immediate area make it unlikely to dominate the area. Still has great potential and will go down as a possible.
Barnsley: Another possible due to matching all the criteria we set out to look for. However downsides include not owning the stadium and the low population.
Blackburn: Another possible, although the proximity to Preston and several other big cities like Manchester could be a downside.
Bolton: Another possible, although again the proximity of the club could be a downside.
Brentford: No academy and being in London makes this a non-starter.
Bristol City: A large stadium with good facilities and only one competitor in the area make this a great possibility.
Burnley: Average facilities, a poor location, a stadium only just over 20k and a category 3 academy rule Burnley out as a viable option.
Cardiff:  A large stadium and little competition in the area, along with nice facilities makes Cardiff a great possibility.
Coventry: Proximity to Birmingham is a negative, but it matches all of our other criteria so Coventry go down as a possible.
Crystal Palace: A decent all-rounder although being based in London makes this a no-go.
Derby: The close proximity to big cities like Nottingham and Leicester are a down-side, but the excellent facilities, stadium and academy set-up makes this a potential good-choice.
Huddersfield: Nope. Decent enough facilities and stadium but the proximity to other cities and not owning the stadium are too big downsides to make this an option.
Ipswich: Not owning the stadium is a major negative, however the excellent academy and facilities make this a potential option.
Leeds: A huge amount of rent that needs paying each year makes me quite hesitant about contemplating Leeds as an option, although that's balanced out by the nice facilities and high population. A possible.
Norwich: A decent all-rounder, a possible.
MK Dons: A decent sized population, decent training facilties and large stadium make this an attractive proposition, however the poor academy category and average youth facilities are a downside.
Middlesbrough: A possible. Large stadium, good facilities and academy set-up make this an attractive proposition.
Nottingham Forest: A solid all-rounder. A possible.
Preston: Poor facilities, location and nothing fantastic about the stadium makes this a non-starter.
QPR: Small stadium, average facilities and being London based makes this a nope!
Reading: Decent stadium, fantastic facilities and youth setup and large population makes this a possibility.
Rotherham: Tiny stadium and poor academy makes this an unappealing choice.
Sheffield Wednesday:  Large stadium, good facilities and a large population with only one very local competitor makes this a great possible.
Sunderland:  Has all the same advantages Sheffield Wednesday has, but better. A fantastic option.
Championship possibles:
Aston Villa
Barnsley
Blackburn
Bolton
Bristol City
Cardiff
Coventry
Derby
Ipswich
Leeds
Norwich
MK Dons
Nottingham Forest
Reading
Sheffield Wednesday
Sunderland
I'll now try to whittle this shortlist down to 3 possibles, and then do the same for Leagues 1 and 2 before settling on a final shortlist of 5, before choosing our "winner".
Aston Villa, Blackburn, Bolton and Coventry all get ruled out due to their proximity with other similar or larger sized clubs. Barnsley get ruled out due to their stadium size and low population of the city. MK Dons get ruled out due to their poor academy category and average youth facilities that would take a lot of upgrading. Leeds get ruled out due to the large amount of rent that needs to be paid on the stadium.
This leaves us with a list consisting of:
Bristol City
Cardiff
Derby
Ipswich
Norwich
Nottingham Forest
Reading
Sheffield Wednesday
Sunderland
Norwich's youth facilities are the worst out the bunch here, and close proximity to Ipswich means Ipswich would be the better option – so Norwich get ruled out. Nottingham Forest also gets ruled out for similar reasons, it's facilities and location mean Derby would be the preferred choice out the two (due to being so close to Nottingham, having better facilities as well as a bigger ground). That leaves 7. From these 7 I'll now pick my 3 preferred choices and my reasons.
Sunderland: A huge stadium with fantastic facilities that probably wouldn't take much to upgrade into the best facilities possible. Obviously being so close to Newcastle (who are flying in the Premier League and hitting Europe most seasons) is a drawback, but I feel the rest of the advantages outweigh the only disadvantage.
Derby: In a very crowded location with Leicester, Nottingham and Stoke all very close, with Birmingham also nearby. The fantastic facilities and category 1 academy more than make up for this though, with the large modern stadium also being a draw.
Cardiff: Picked for its location more than the other criteria. A huge population (double that of Ipswich and Middlesbrough) with no immediate rivals in the area makes it a very very attractive candidate. The academy is lacking a little bit in youth coaching and recruitment, but that shouldn't take long to upgrade which would guarantee us domination over the area, with a large player pool to choose from.
League 1
Birmingham: Large stadium, great facilities and a category 1 academy. A possible despite the competition in the area.
Bradford City:  Large stadium + population make it a possible. Facilities would need upgrading quickly though.
Burton: Tiny stadium makes this an instant no-go.
Carlisle: Poor facilities and small stadium make this a non-starter.
Charlton: Good facilities and a large stadium are both bonuses, however the proximity to London is a big downside – although it'll remain a possible.
Gillingham: A poor choice all round.
Leyton Orient: Too similar to Charltons circumstances but inferior in every way. Not a chance!
Luton: Stadium size too small, facilities too bad. A no.
Millwall: Again similar to Charlton but a small ground and worse facilities make it pointless.
Northampton:  Tiny stadium and poor facilities. Nope.
Notts County:  Too close to other bigger clubs in the Nottingham area with worse facilities. A nope.
Oxford: Small stadium with a large amount of rent needing to be paid. Facilities don't make this worthwhile either.
Peterborough:  Large amount of rent and average facilities make this unappealing.
Plymouth: Poor facilities and an average sized stadium. Would otherwise be an attractive proposition due to lack of clubs in the area.
Portsmouth: Decent sized stadium and average facilities with only one competitor in the area. A possible, although unlikely choice.
Port Vale: Decent sized stadium although the poor facilities make it an unappealing choice.
Sheffield United: A large stadium, only 1 competitor in the area and decent facilities. A strong candidate.
Shrewsbury: Small stadium, average facilities. Nope.
Southend: Nothing exceptional. Many better choices. Nope.
Swindon: Small stadium and poor academy make Swindon an instant no-go.
Walsall: Long-term stadium deal that doesn't pay much. Rent on the stadium. Average at best facilities. Nope.
Wigan: Decent sized stadium and good facilities. A possible.
Wycombe: No academy. Not even up for consideration!
Yeovil: Tiny stadium and poor facilities. No chance.
Possibles:
Birmingham
Bradford City
Charlton
Portsmouth
Sheffield United
Wigan
Tough to narrow those down to just 3 but the 3 I'm settling on are:
Portsmouth: Picked mostly down to the location. A lack of competition in the area (with only Southampton as rivals) and the only city in Britain to have a larger population density than London make it a great pick. The stadium needs some work as do the facilities, but if it's the right club then it could be worth the effort and extra money involved.
Sheffield United: A fantastic stadium, the right colours, large population and good facilities make Sheffield United a great choice for a potential takeover.
Wigan: Decent enough stadium, large population and decent facilities make it a decent option, however is my least favourite of the 3.
League 2
Having looked through League 2, there were no suitable candidates that met our criteria.
The Shortlist
Cardiff: 
Derby:
Portsmouth:
Sheffield United:
Sunderland:
Wigan:
We've narrowed it down to just 6 possible teams now so let's delve a bit deeper and make the information easier to digest:
Based on all this information it looks to me as if Sunderland are the prime choice for a takeover. Whilst they don't have the best facilities out of the 6 teams (these can be upgraded pretty easily), they have the joint best academy and youth facilities with Derby whilst having over 15,000 more available seats – meaning it looks to be the best option.
So welcome Coca Cola Sunderland!
Coca Cola Sunderland
Here we can see the list of players that we've inherited. We want to shift as much off the wage budget as we can to allow us to bring our own players in, and giving us more to spend on talented players that our scouting network has picked up so far.
Enner Valencia is the first to be transfer listed. At 32 years old with 1 year left on his ridiculous contract of £94k a week he'll let us bring at least 4 of our Coca Cola players on permanent deals by himself.
Clement Grenier also finds himself on the transfer list as he's 31 and only marginally better than the other young playmakers we already have on our books at some of the other Coca Cola clubs as well as being on almost 60k a week.
Many of the other high earners also want to leave (due to Sunderland just coming down from the Premier League), but I'm happy enough to keep them at the moment until they come to me saying outright they want to leave (or a bid is put in for them).
The Future
It's now also time to come up with a new 5 year plan to ensure we're ready for our expansion. Since we'll hopefully soon have a team in the Premier League. Also with the acquisition of an English team the focus now shifts.
Previously our aim was to make European football with Coca Cola Antwerp, whilst raising money from player sales to buy even better young players, we've (sort of) achieved that. Now using the best players from our network, we can fire ourselves into the Premier League where the TV money will take our brand to the next level. We can buy a huge amount of players that our huge scouting network identifies and take many more gambles than we've done so far and buy better players that our network identified but we missed out on to bigger or richer clubs (and that happened LOTS) – now the game has shifted.
So our plan looks like as follows (Antwerp, Leiria and Silkeborg are now essentially "feeder" clubs where we nurture our talent before they make the step-up to the Premier League):
2022/23: Sort out Sunderland's finances, ship out the dead-wood and enhance our scouting network whilst making a push for promotion.
2023/24: Hopefully get promotion into the Premier League
2024/25: Ensure Premier League survival, if that happens, add a team in South America
2025/26: Ensure Premier League survival, add a team in Australia
2026/27: Ensure Premier League survival, add a team in USA
As you can see, it's an aggressive expansion strategy compared to the "slow and steady" strategy we've been using so far, but the millions that the Premier League will bring in and the way we run our clubs (aka well!) should mean that we'll do well in the Premier League and will make that expansion possible.
The teams we'll be adding from now on won't act like the European "feeder" clubs, but more as almost separate entities. This is due to the relatively low standard of the leagues, and the financial restrictions in place in those countries. What this WILL bring to the empire though is essentially the chance for a star to come through the ranks at one of the clubs, who'll be able to slot into the Coca Cola Sunderland ranks, thus saving us millions of pounds in transfer fee. We can also use the scouts in those countries to further enhance our scouting network ensuring a truly global reach.
This may sound harsh to the clubs that we've come so far with, however they are not being abandoned and actually benefit more from Sunderland being the main club within our network. Here's how:
Our transfer model so far has been: Players come in, either join Antwerp or go to a sister team to develop until eventually playing for Antwerp. If they break into the Antwerp first team and do well, a bid quickly comes in from a team in Germany/England/Spain/Italy and they get sold for around the £10m mark, with that money being reinvested in facilities or in more players for the cycle to continue.
However, with the addition of a team in England we are bypassing the selling aspect (unless we receive a huge £25m+ bid or the player has stopped developing and has a limited future with us). The money we'll receive from being in the Premier League will fund a better quality of player – there won't always be room for them in the Coca Cola Sunderland team (or they might not be up to standard yet) so they'll go to Coca Cola Antwerp/Leiria/Silkeborg on loan. But since they're a better quality of player – with no reliance to sell – the quality of each team should subsequently increase meaning hopefully better campaigns. This is easily trackable and at the end of the series will chart the progress to show my model's effectiveness, and i'm sure each team will reach new heights due to Sunderland's addition.
Interesting times ahead…
Join me in the next episode as we see how we get on in the 22/23 season!