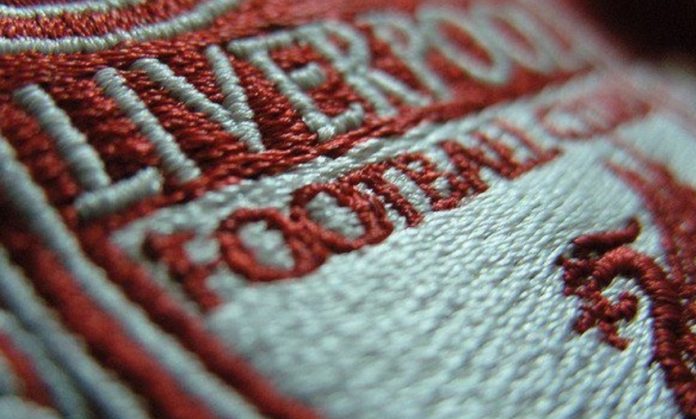 Pre-season has ended and many new faces have arrived at Anfield. Our summer revamp is well underway as we look to mount another challenge for the Premier League title after coming so close last year. The board have backed us financially which can fuel our quest for glory. Our pre-season preparations are over, and it's time to return to Premier League action.
Follow me on Twitter – @MarcusBanks7 – Visit my blog The Beautiful Game
Our transfer spending will continue through August as we haven't emptied our budget just yet. I feel we can still benefit from a few new additions meaning more players could be moved on. We start the episode rounding up our window transfer deals before heading into our first game.
August 2017
Transfers In
Dele Alli – £60m from Tottenham
What a piece of business! One of England's brightest prospects, Dele Alli, has joined the club from Tottenham for £60m. Alli is a fantastic young footballer who fits perfectly into my new tactic. He has a knack of goals from midfield and will be a huge boost to our squad. He is also homegrown meaning if Brexit hits us hard, he will come in handy. Alli also becomes our record transfer!
Leon Bailey – £10m from Genk
Another hot prospect who arrives is Leon Bailey. The young Jamaican winger has been courted by clubs all over Europe but opted to stay in Belgium. Liverpool and Hull were both linked with his signature. Bailey has huge potential and could eventually become better than Sadio Mane, but I have opted to send him back on loan to Genk for the season as he won't find game time yet.
Transfers Out
Marco Asensio – £60m to PSG
Our move for Alli was entirely funded from the sale of Marco Asensio to PSG. I expected the Spaniard to become a key player for us, but he struggled to break into the side and failed to impress when given a chance. He was clearly not suited to the physicality of English football, so I jumped at an opportunity to sell him when PSG came calling.
Leon Bailey – Loan to Genk
Georginio Wijnaldum – Loan to Atletico Madrid
Joe Gomez – Loan to Bournemouth
5th August – Watford (A)
We start our season at Vicarage Road to face a Watford side which caused a lot of problems last year. Walter Mazzarri hates me for some reason, so his team will be fired up for this one. There will be debuts all around as we get our first glance at some of our new additions. Let's start the season with a win!
Line-Up: Oblak; Clyne, Matip, Laporte, Grimaldo; Emre Can, Asensio, Henderson; Mahrez, Coutinho, Sturridge
Result: Watford 1-1 Liverpool
Not ideal, but a point is better than nothing I suppose. We struggled to get going, and Watford took an early lead through Odion Ighalo, who has caused us trouble in the past. One mistake proved costly, but we pushed heavily for an equaliser in the second half. Luckily for us, Philippe Coutinho popped up with a vital goal to secure a point.
12th August – Manchester City (H)
Next up, we welcome Manchester City to Anfield looking to bounce back with a win following our disappointing result against Watford. City could be title contenders at the end of the season so a result here could be massive. Mane is still injured meaning Riyad Mahrez keeps his place. A big performance is needed!
Line-Up: Oblak; Clyne, Matip, Laporte, Grimaldo; Emre Can, Asensio, Henderson; Mahrez, Coutinho, Sturridge
Result: Liverpool 4-0 Manchester City
What a response from the lads! We needed to bounce back after our first game of the season, and we did so in devastating fashion. Early goals from Coutinho and Daniel Sturridge, who has a fantastic scoring record against City, gave us the best possible start. Sturridge grabbed his second from the penalty spot before Adam Lallana wrapped up the game in the second half. Joel Matip was particularly impressive and was named the man of the match for helping keep our clean sheet.
Anfield Stadium Expansion
I decided to ask the board to expand the stadium as we didn't have the capacity to satisfy the demand for tickets at the moment. The board felt my request was fair and have decided to go ahead with the proposed expansion. Our capacity will reach almost 60,000 and will cost £29.5m.
19th August – West Brom (H)
Another home game is next against a West Brom side without a win in the league so far this season. Tony Pulis is still at the helm, so the Baggies will be a tough side to break down. Our record signing, Alli, comes in for his debut in place of Asensio, who has packed his bags for Ligue 1. Let's build on the result against City with another win at Anfield.
Line-Up: Oblak; Clyne, Matip, Laporte, Grimaldo; Emre Can, Alli, Henderson; Mahrez, Coutinho, Sturridge
Result: Liverpool 1-1 West Brom
Very disappointing. Coutinho gave us the lead after a poor first half with neither side looking like scoring. The Brazilian curled in an effort from distance which left Ben Foster no chance. We continued to pile on the pressure but left ourselves susceptible on the break which West Brom took full advantage of. Salomon Rondon buried the Baggie's on a shot on target to take home a point. A poor showing.
Champions League Group Draw
26th August – Tottenham (H)
Next, we welcome Mauricio Pochettino's Tottenham side to Merseyside. I expect Spurs to be challenging at the top of the table again this season, but the Lilywhites have only brought in Brazilian winger, Luan, in the transfer window. With the funds from the Alli sale, they should strengthen further. Mane is fit again and replaces Mahrez in the starting eleven.
Line-Up: Oblak; Clyne, Matip, Laporte, Grimaldo; Emre Can, Alli, Henderson; Mane, Coutinho, Sturridge
Result: Liverpool 4-0 Tottenham
I did not expect that! Another crushing victory! We have started brightly in all of our fixtures and Sturridge gave us another early lead with an excellent chip. Coutinho continued his magnificent form with another first-half goal. Mane was forced off through injury, but Mahrez grabbed his first goal for the club with a free-kick. Coutinho picked up a brace with ten minutes remaining to put the icing on the cake and rounds off a superb win.
Next Episode:
– Southampton (A)
– Borussia Dortmund (H)
– Hull (A)
– Birmingham (H)
– West Ham (H)
– Ajax (A)
Will we beat Borussia Dortmund in our first Champions League group game? Stay tuned for the next episode to find out! Thanks for reading!
Follow me on Twitter – @MarcusBanks7 – Visit my blog The Beautiful Game