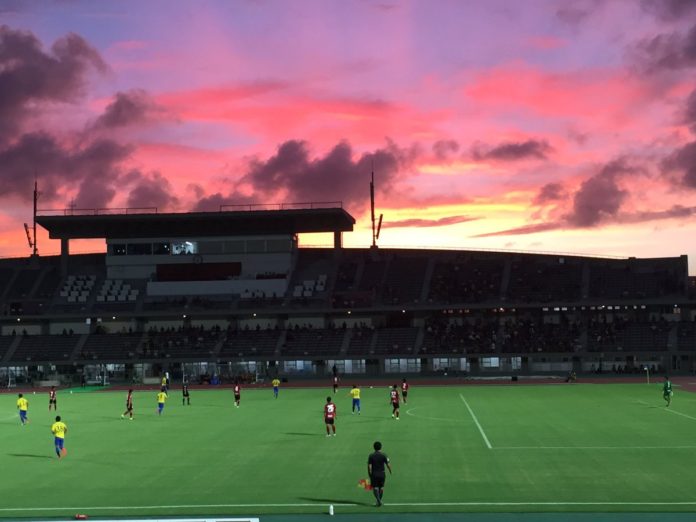 OSU!
So, who's excited about the start of the J1 season then? I bloody well am, this is looking very promising indeed. Those of you just catching up, we finished second in J2 last season which meant automatic promotion. Considering the bookies were tipping us for relegation, it was quite the achievement. The #ArgSt17.2 played beautifully at times and when we were injury free with our first choice starting XI we were very, very good to watch.
But, getting promoted with a bunch of kids and loanees is one thing, staying in the top flight with a bunch of kids and loan signings is a completely different challenge. I mean, these boys have money and big stadiums. We are still very much living within our means, which we will come on to, and we have a 3,150 stadium. The challenge has been very much accepted.
Let's quickly review a couple of things from last season…
As expected, the press and the bookies don't rate our chances too highly.
That just made me more determined to get the squad right for the season and prove them all wrong. The first job was to get Tsunami back on loan or buy him outright. Yeah, I fell at the first hurdle. His parent club wanted him "playing with better players" if they were to send him out on loan. Nice. I've just spent a year improving him as a player. I was prepared to break the bank for him, and we agreed a €650k deal for him. Job done, I thought. Except Tsunami didn't want to join us. The boy has suddenly become Billy Big Bollocks. I moved on swiftly and brought Tsuboi back in loan and told Sakaguchi he was being lined up to play central midfield this season. At 6ft 1 and great physical stats, I think he could have an impact.
Something I couldn't resist when the opportunity presented itself was to bring this lad back to the club.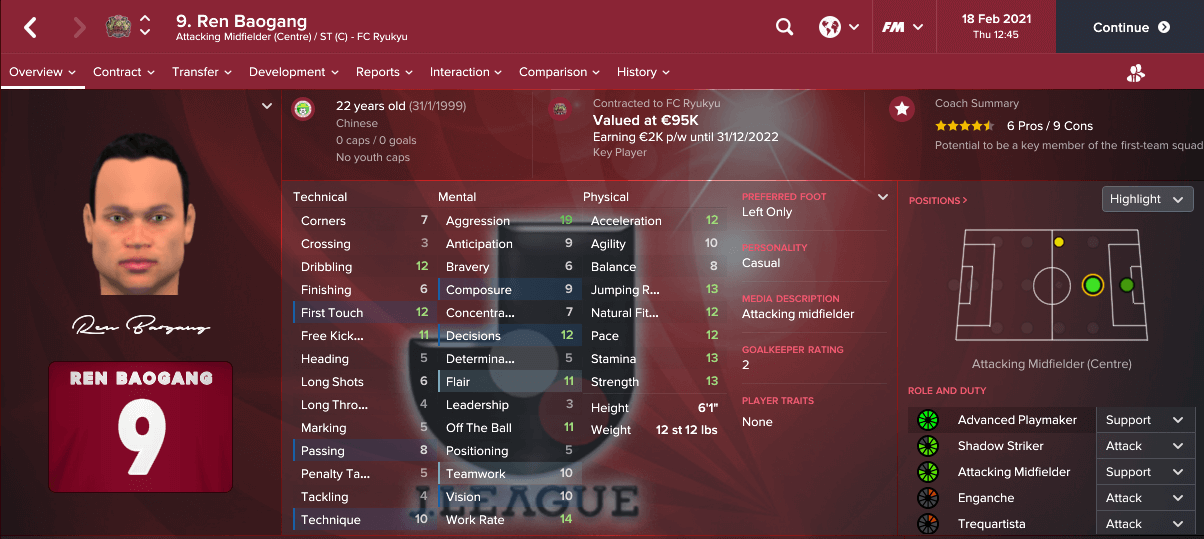 If he can do half as well as he did in his first spell I will be happy. He could potentially get the goals we need to stay up.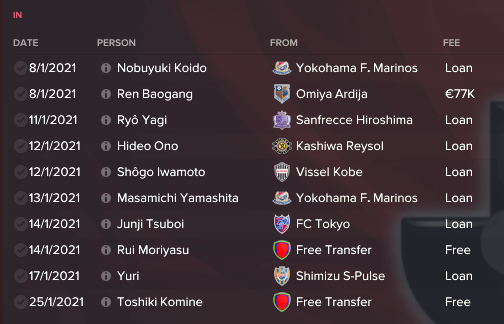 I'm pretty happy with my transfer activity. Ren is the only cash signing, and I have brought back the likes of Yamashita, Matsushita  and Koido in for a second loan spell. Moriyasu was released, so has come in as back up left back. I also picked up Ono to play centre back from Reysol, Iwamoto from Kobe to challenge for the number one spot and a kid called Komine on a free after he was released by Niigata. The methodology has been very much to keep some familiarity and, hopefully, sprinkle a little bit of gold dust on top with the addition of Ren. He's been injured all preseason so I won't be rushing him back.
There's a slight change in rules for J1. I'm allowed a 5th foreign player in the overall squad, but can only select 4 on matchday. Therefore, with Ren, Bing, Yang, Sang-Jin and Promsawat around I will have to make a choice when everyone is fit. My immediate thought is that the right back, Promsawat, sits out as I can see Ren and Yang being the fake-front-two and Bing and Sang-Jin are regulars. Yet we shall see.
Financially, we are sound as a pound.
I'm pretty much running only a first team squad currently, and this frugal approach means we should be about €400k up at the end of the season.
Now, some of you must be thinking, "what, you reckon you can just rock up in the J1 with the same side and be OK?"
I've been testing us in preseason…
One defeat in five against J1 opposition. I'll take that. I just need to make sure I get the selection right for the real stuff.
So, aims for the season.
15th. Seriously, I will take that this season. It will mean we stay up, we get a decent amount of cash for placing and the guys get another year's development under their belt.

Quarter Finals of the Emperors Cup. It's about time we had a decent run.

Get out of the group for the League Cup
Simple.
Let's do it.
OSU!