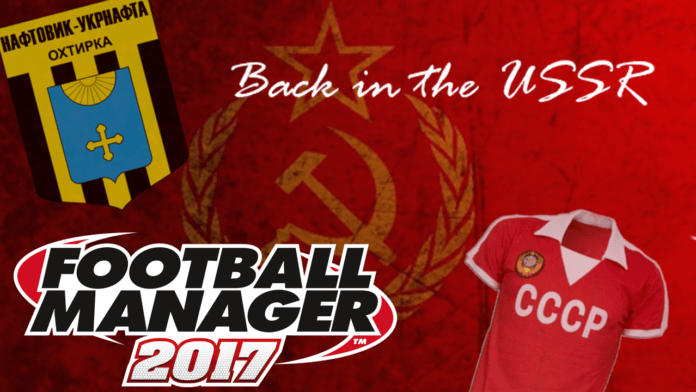 When I arrived in the Ukraine back in June, there were a number of things I never thought would happen. At the top of that list was falling in love with a Ukranian winger, but perhaps an even more surprising event is agreeing to extend my stay for another 12 months.

There's no time to celebrate my new contract, despite the fresh bottle of home brew and pleading look in the eyes of the chairman. We face Sumy next and my unlikely push for promotion is still very much in its infancy. Last time we faced them, we scraped a 1-0 win and right now, I'd take the scrappiest of one nils to move us up the table.
Boyarynstev has picked up a groin strain, so newly capped Under-21 international Palyukh comes in to replace him.  With his new shiny U21 cap, Palyukh becomes our highest profile player…which says it all really.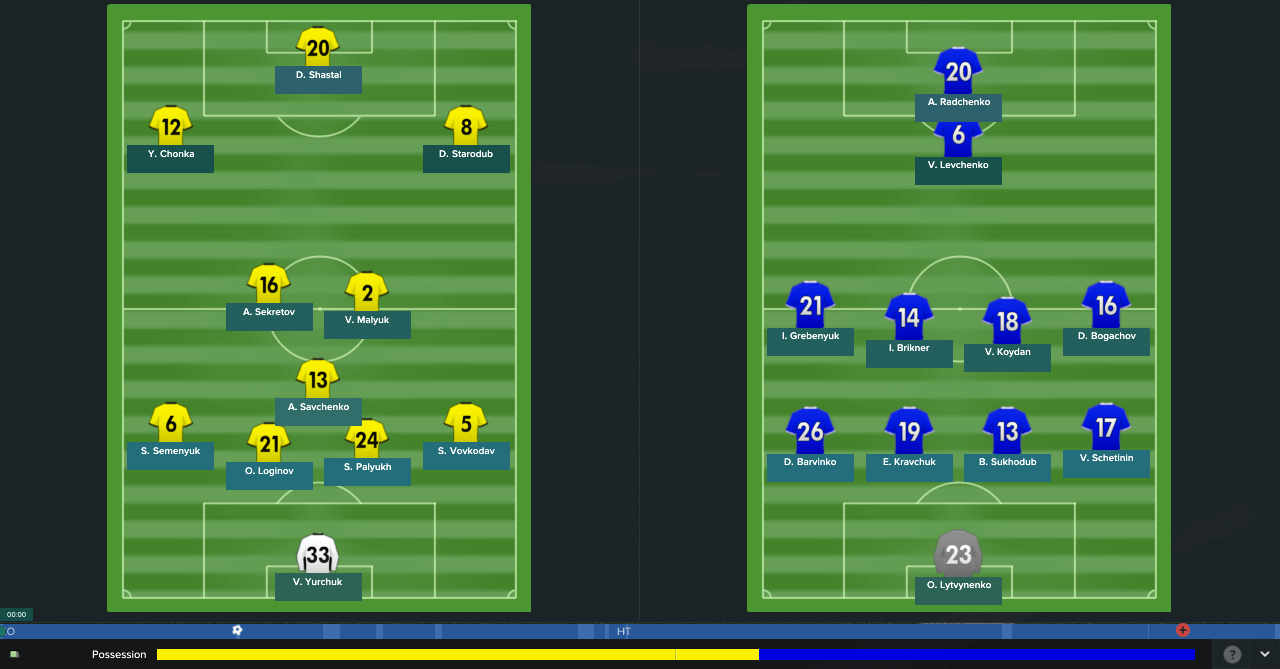 I asked for a scrappy 1-0 win and what we got was an absolutely comfortable 1-0 win. We dominated from the first minute, Semenyuk and Vovkodav fly up the wings and cause all sorts of problems. On the 18th minute we take the lead; Yuriy Chonka fires in a free kick from the edge of the box (be still my beating heart). We continue to dominate the game, creating plenty of chances but we are unable to grab a second.
At half time I tell the boys to keep things tight, we go defensive and I pray we can avoid another ridiculous defensive balls up. And you know what? Sometimes tactics, they work – we shut the game down nicely and very, very little happens. The win puts us up into 5th place. It couldn't possibly happen, could it?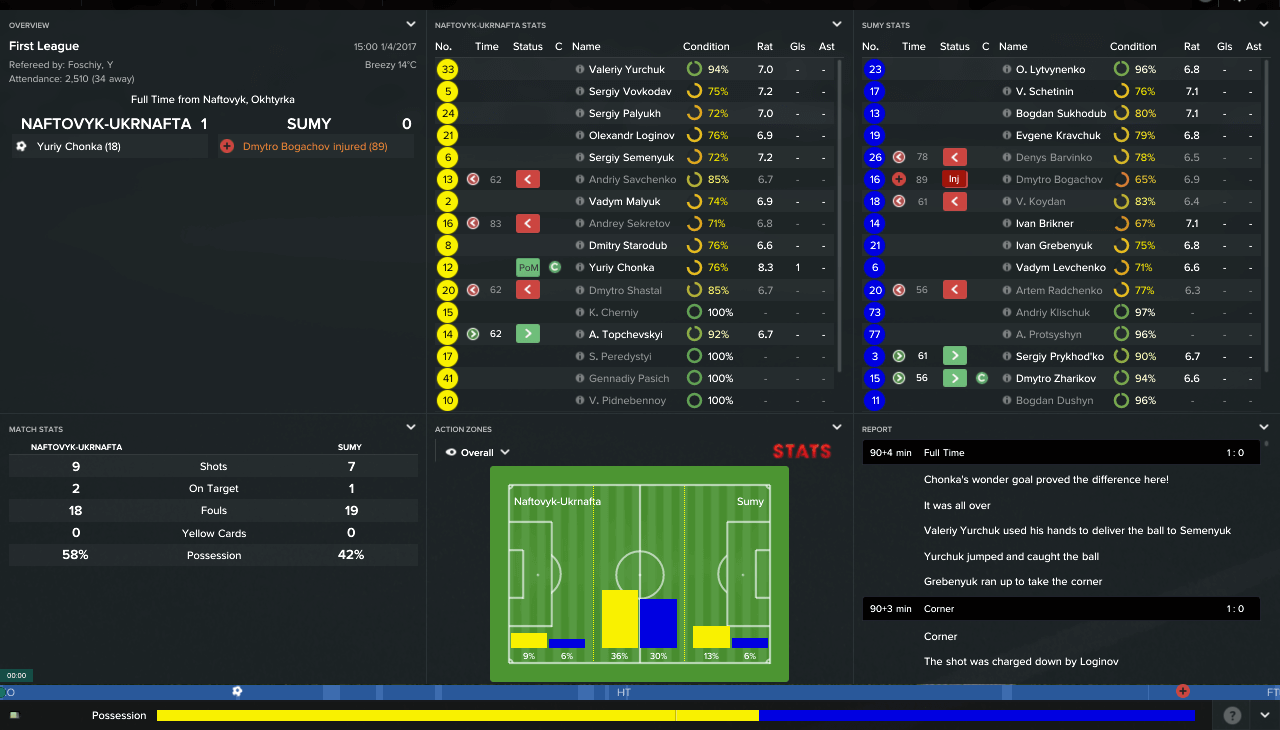 All aboard the promotion train, next stop: 12th place Bukovyna Chernivtsi. We're in good form, but I can't help thinking that literally every game could be a potential banana skin. We came away with a 1-0 win last time we played. I'd happily take that again.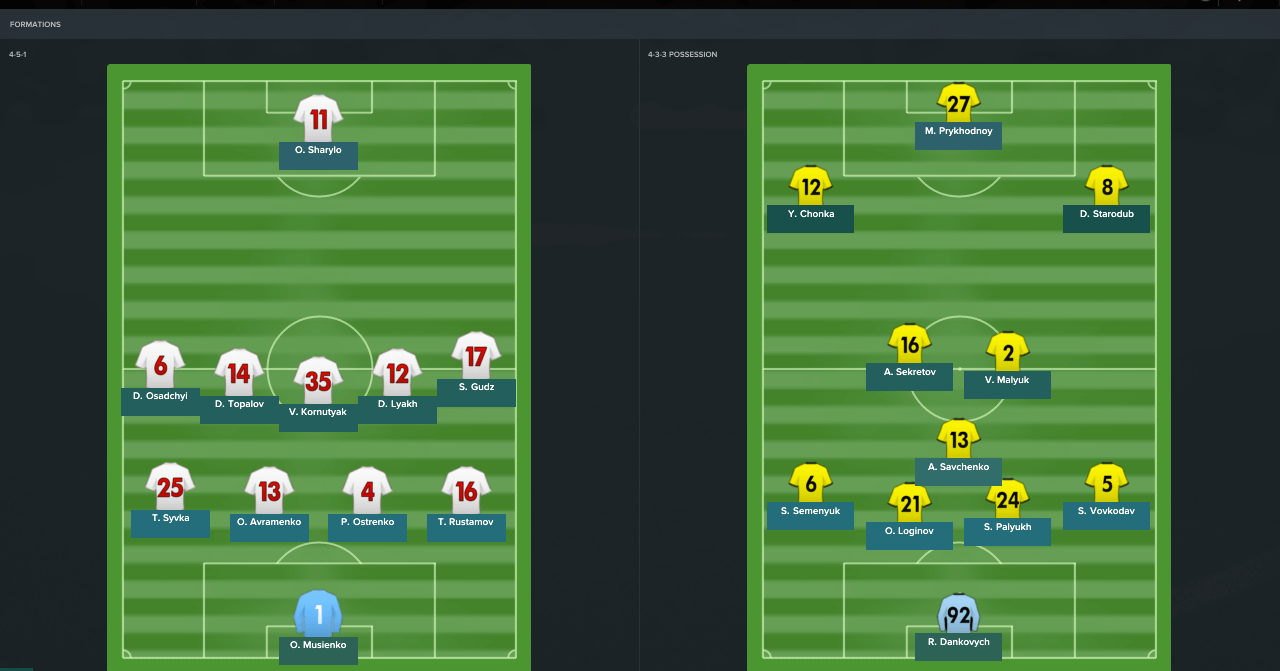 That was more like it.  We start by keeping it defensive but my players, presumably high on confidence, decide to pack the box for a corner – eager to score. This backfires spectacularly as a poor delivery from Chonka leaves just one defender to deal with the counter. 'Deal with' is perhaps too generous, it would be more accurate to say that Semenyuk simply watched as Topalov jogged alongside him and slotted the ball into the net.
Lucky for us, we've begun to develop some resilience and we bounce back. A better corner from Vovkodav comes down with snow on it, luckily, Prykhodnoy is underneath and heads in. Literally two minutes later we take the lead; moving the ball beautifully in the middle before finding Semenyuk whose cut back is smashed home by Pyykhodnoy once again.
The second half is a nervous affair, without another goal, we always look susceptible to conceding. Bukovyna come at us and we are forced to defend in numbers. Thankfully, Andrey Sekretov put an end to any concerns by smashing a screamer in from 25 yards, my heart rate reduces and the promotion train rumbles on…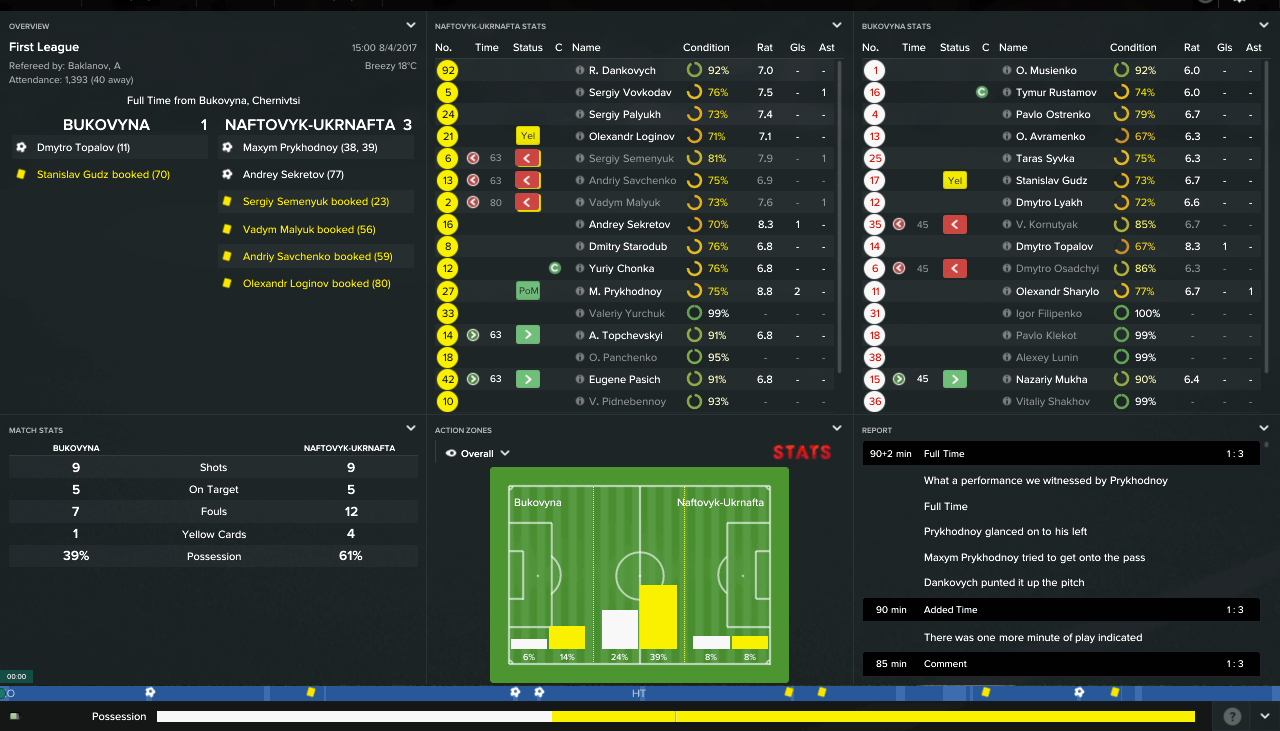 The last time we met Ingulets Petrove the 'crowds' were treated to a scintillating 0-0 with a whopping four shots on target throughout the whole game, between both of the sides. It's safe to say I'm expecting a much better performance. We have a minor crisis in central defence with three of our five centre backs out, either injured or suspended. I hand a rare start to Irakli Tsykoliya and hope that he can learn from internationally, well Under-21, capped Palyukh.
Bloody, buggering, sodding, bollocks. That was utter tosh. The game is as exciting as it was the last time we met. Another four shots on target all game from both sides, very little to talk about other than the wasted chances from Starodub, who blazed over twice and Sekretov, who fired wide twice. Just as I'm resigning myself to another bore draw, we are undone by a simple punt down the field. Sichinava gets on the end of it and shatters my heart with one strike.
I console myself after the game by looking to see if the world record prize money for 'most bookings in a game' is worth applying for, it isn't. Maybe if we concentrated on scoring goals rather than paralysing the opposition, we might have come away with a different result.
We're up against top of the league next, Christ.