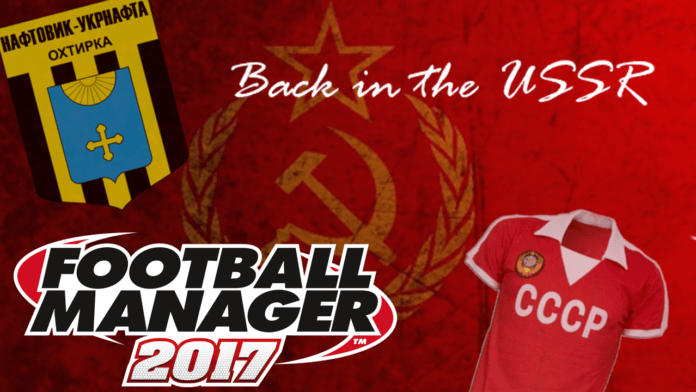 This is no time for a preamble. The push for promotion suffered a near fatal blow last time, but I won't let that discourage us. If we keep pushing and the teams at the top have something cataclysmic happen to them then, mathematically, we can still do it.
Illichivets come to visit, it'll be a tough ask but if we rally, if we work together, if we unleash the dogs of Hell then maybe, just maybe, we will triumph.
What I wanted was a passionate determined performance with plenty of heart, desire and other frequently used cliches. I wanted was the dogs of Hell to be released, what I didn't want was for my two centre backs and goalkeeper to  play neat little triangles between them while the bemused opposition striker lit up a fag and scratched his arse for twenty minutes. I imagine, by now you can guess what we got.
All that dicking around meant that when they did win and convert a penalty, no amount of lumping the ball forward could help us salvage anything. We dominated possession – unsurprisingly – and Chonka hit the bar but we paid the price for a slow and frankly ridiculous start.
13th place Cherkaskyi Dnipro are next and now we're just playing for pride and our 6th place finish, which wouldn't be the worst thing in the world, baring in mind we were tipped for relegation when the season began.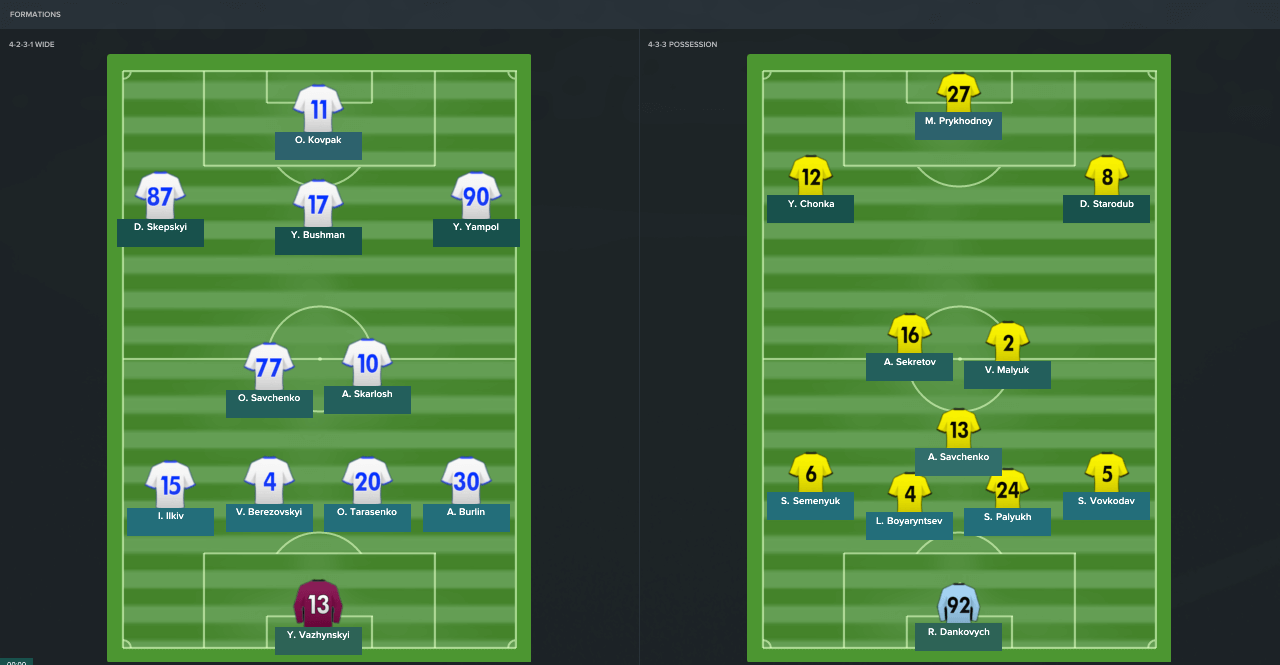 This game was a roller coaster of emotions. Straight away we went behind through an own goal from Palyukh, which is presumably not something the Under-21s taught him. We then went two behind from a Yampol header. Close to half time, Prykhodnoy pulled one back and we then spent the remainder of the game desperately trying to score; their goalkeeper was in inspired form and our strikers were not. Luckily, in the 86th minute, Leonid Boyaryntsev bagged the equaliser and we breathed a collective sigh of relief.
Desna arrive with their promotion dreams still very much alive. They're 3rd, level on points with 2nd – they have everything to play for, they're unlikely to play triangles in their own penalty area for most of the game.
They don't play triangles, but they do bugger all else. It's a drab first half so at half time, with promotion out of sight I decide to test out a formation that I've been tinkering with: 3-5-2. In hindsight, it was probably a mistake. We keep hold of the ball well but leave ourselves incredibly open to the counter attack, which Desna exploit. Twice. In two minutes. Chonka pulls one back late on, but it's too little too late.
And so we arrive at the last game of the season. It's been one hell of a ride. If we win today, we finish 6th and finish the season on a high. I make a few changes; some players are making their last appearance for the club – whether they realise it or not – others are injured, and some are just knackered. We face Poltava, who are 18th, so I'm expecting a win.
That's what we wanted. A decent way to end the season. Cherniy, perhaps making his last appearance for us, was slipped through after 11 minutes and put us ahead and on the hour mark, one of the Pasich twins, I'm not sure which, got on the end of the other's cross and put us two goals to the good.
We finish in 6th place which, upon reflection, is a pretty good start. We flirted with promotion for a while until the more handsome, richer, better endowed clubs swooped in and took her home for a right seeing to. We've a month before it starts all over again, time to acquire some better chat up lines and a few more impressive assets for the next season of trying to charm our way into promotion's pants.