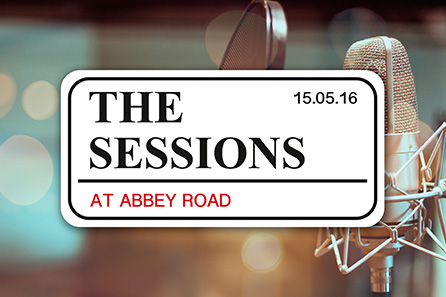 The race to the Scottish Championship is heating up, and just like in real life they are only two real contenders aiming for the title and that much-sought after Scottish Premiership spot which comes with it. Thankfully we're one of the two clubs in this dogfight, and we start this episode with our first bout against rivals Hibernian Football Club. They're a good side as well, with midfielder John McGinn and Jason Cummings both players who will feature for the national side in years to come.

As you can see from our recent results, things have been going well. Our performance against Morton typified the type of football I hoped we would play this season, with a 3-0 victory in which we racked up 550 passes. Hibernian have been even more dominant so far, picking up maximum points from their 7 games and beating one of the Scottish Premiership's best sides (and their local rivals) Hearts in the Betfred Cup during this impressive run. Picking up anything from Easter Road will be a huge lift to us in this title race because I can't see either of us dropping too many points over the course of the year.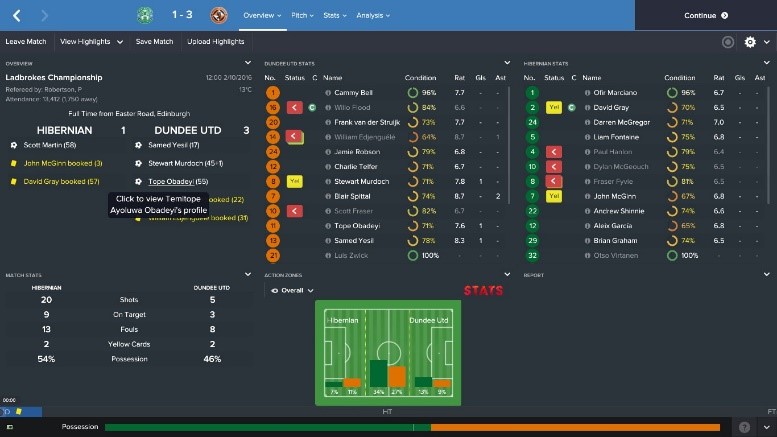 Wow I'm very happy with that, in reality we were very lucky there. Hibs had both the clear-cut chances of the game, and 3 half chances to our 2. Samed Yesil's instinctive finishing is perfect for our system and I'm very glad I snapped him up rather than sticking with what I had. The gap is back down to 1 point and considering our only regulation time defeat this season has been to Rangers, I'm very happy with how things are going.
We move onto our next game, a Scottish Challenge Cup match against The New Saints, which is a bit odd, considering… well they're Welsh. I quickly google to make my saves not been hacked by a Welshman wanting to see more representation of his favourite sides in Football Manager careers and thankfully I'm safe.  Turns out the SFA have welcomed some Northern Irish sides too, with Linfield and Crusaders amongst the sides to have reached the fourth round.  We brushed by them 5-0 and continue to sail this wave of positivity.
Until of course, I have a look at our finances. In the past two months, we've managed to make a £450,000 loss. Our overall balance is suddenly in the red. You don't need to be an accountant to know this figures don't bode well for the future, but as one I know this really doesn't bode well for the future. What options do I have though? I've been trying to reduce the wage bill and offload players I don't need, although it seems other clubs are switched on to the fact that these players are actually very very bad, and because of that no one has come in for any of them. Fingers crossed things change in January but my safest bet is to make sure we reach the Premiership come May. If you've got any other ideas for ways to raise some cash and keep us tied over, I'd love to hear them.
As you can see, on the pitch we're going from strength to strength. I picked up the Manager of the Month award for October and all in honesty this is the best run of games I can remember on any Football Manager in recent years. 13 games unbeaten in the league, 15 games unbeaten in all competitions and we've scored in every competitive game we've played. The board are 'very pleased with my overall leadership of the team' and the likes of Spittal and Yesil are developing either quicker than I hoped.
I stride into the chairman's office, full of confidence and request a new contract considering mine doesn't have long to run. I'm even considering the idea of dropping my wage to recoup some much-needed funds. On no uncertain terms, I'm told that I've not done enough yet to prove my worth to the club, so that's my charitable idea out the window. Straight after our victory to Morton in the Challenge Cup, we travel to their stadium for a league match. The players might have one eye on our next fixture (a home tie to Hibernian, who have also kept pace with us and sit level on points) but I'm focused on the match and play my strongest line up.
The run was always going to end somewhere and when I saw Morton's starting line-up I was worried it was going to be here. Jai Quitongo is a 19-year-old striker I've had my eye on should we ever find some finances, but really my main concern was the pace of him and his strike partner Kudus Oyenuga. Dealing with pacey strikers has been an issue throughout the season, probably because of our attacking style. Even though I ask the defenders to drop deeper in defence, if the counter is swift enough my centre backs can be left wanting. That's what happened today, and in one that one swift blow the records I'd been telling you about were gone. Kudos to them.
Next week, I'll be moving through the second half of our season at a quicker pace – the main challenge will come when/if we get promoted and that's when I think things will get a lot more exciting.