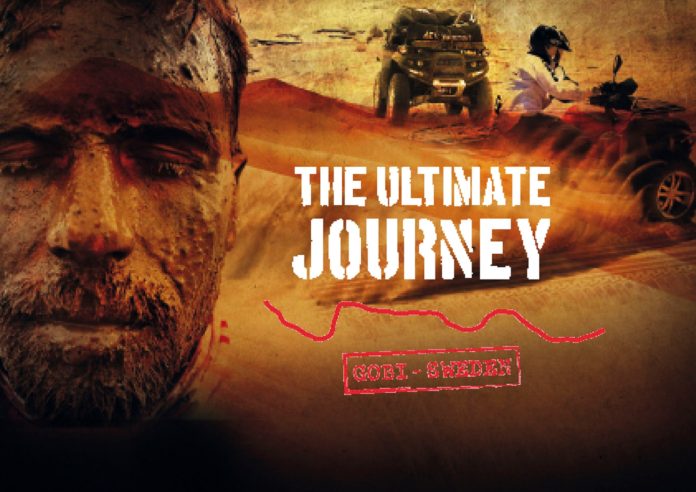 Last time out you saw me taking over at Kaizer Chiefs, here in this blog post you will see how we actually got on in our first year.
Transfers
There were a few transfers but they were for the sake of getting the team that I wanted and the kind of players I would have needed for my first season here.
Jethran Barr was one of the many transfer incomings, he is a goalkeeper who did play second fiddle to Khune.
Boli was one signing that I was every excited about that's because Boli was from ASEC, for those who don't know what's ASEC- they are a club who play in the Ivory Coast and they bring really good regens through and Boli was no exception. Fee-2m
As with every window there are transfers in and there are transfers out- Eric Mathoho was the one transfer that I felt gutted about. Eric was a starting centre half and had averaged a 7.30 in all competitions. Then there was a astronomically high bid which came in from a club in China. Eric told me that he wanted to leave and I tried to stop him but he did leave in the end.
Before Eric left us
Eric wasn't the only first team centre back who left us, Hichani Himoonde also turned his head when he heard that a club in Saudi Arabia where interested in him. This made me mad and in the player meeting I told him that I would be ready to give him a pay raise but he said that he wasn't going to be persuaded to stay with the concept of money. YOU'RE OFF TO SAUDI MATE!
To cure this gapping hole in the defence, I did bring in Juanan from Bengaluru F.C. He did have fairly decent stats to fill the void left by them two.
Manoel Nonato was the last purchase I made, he was a Brazilian regen who was pretty cheap and was there for cover.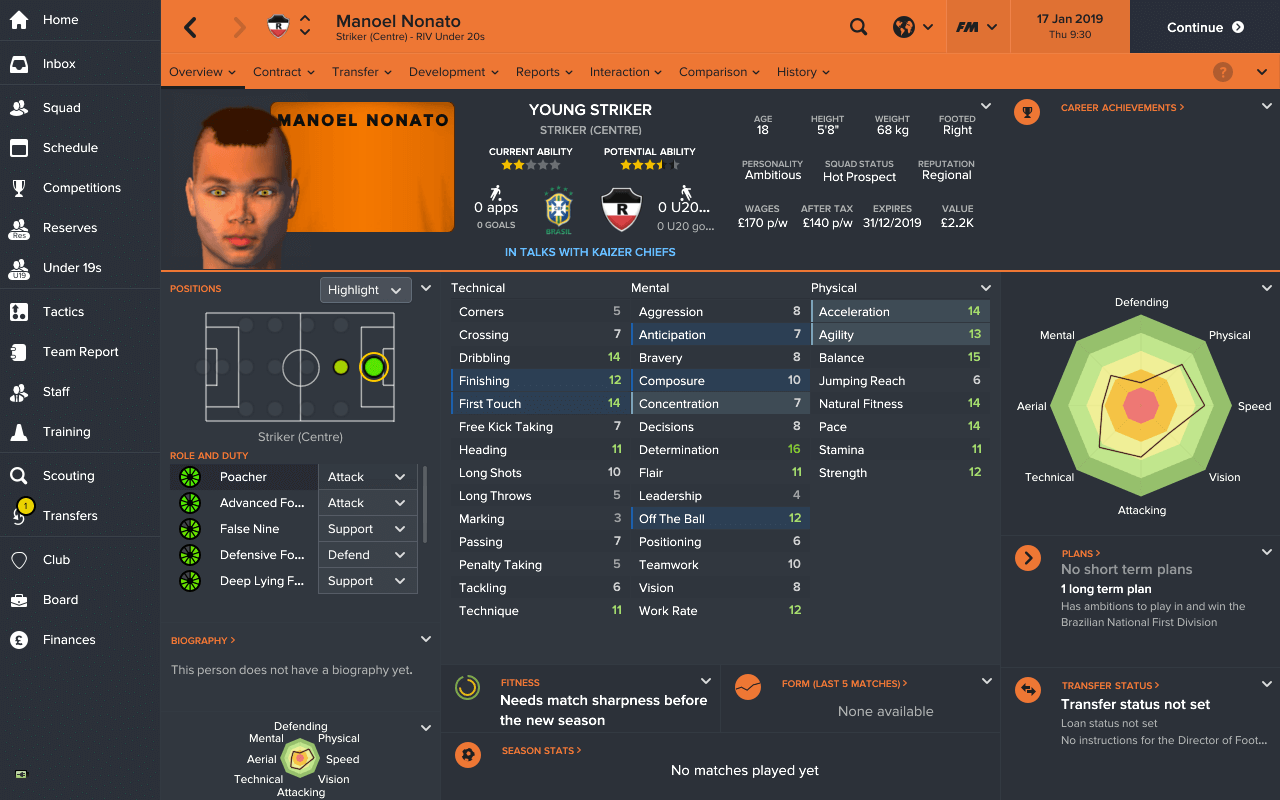 SA KO Cup
We had a pretty good run in the South African Knockout Cup.
In the first round we played Tuks at home and we put the game to bed at 3-0
Golden Arrows were up next in the quarter final and we were victorious with a 3-1 scoreline.
Onto the semis, we were up against Milano Utd at their turf and 0-2 it was! Final please…
The Final-
The stage was set we were up against our biggest rivals Orlando Pirates. This final was the first of the series and I was dead nervous. The game was played at the FNB Stadium which did hold 87,600 fans witnessing the Final. As the game progressed we were looking the stronger side as we did have double their shots and triple on target. We scored first through Edward Manqele in the 55th minute. I was buzzing and singing the Kaizer Chief song. This happiness was short lived as they equalised in the 78th minute with their Number 8-Issa Sarr. OH GOD NO! The score remained unmoved until the penalty shootouts. And truth be told there was only one hero in the shootout and it was Khune our captain and goalkeeper saving saving 2 penalties which saw us lift the trophy 5-4 in the shootout.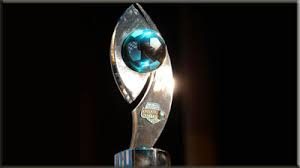 Super8 Cup
This was another tournament in which our run was particularly good.
1-0 win over Martizburg Utd, easy and into the Semis
First leg away from home against Wits we lost 3-4, the positive being that we did have 3 away goals to take home.
Second leg was a feisty affair but we did come out on top with 2-1 progressing on away goals. HAHAHAHAH
The Final was against Platinum Stars 8/10/2018, on a neutral venue, we played well but that is the extent of what I can say because we could see that Platinum Stars did want it more and in the end came up with a deserved 1-0
South African Premier League
Enough rambling about the cup competitions lets focus on the essence of the journey man and that is the league, only if we win the league we can move on to another continent.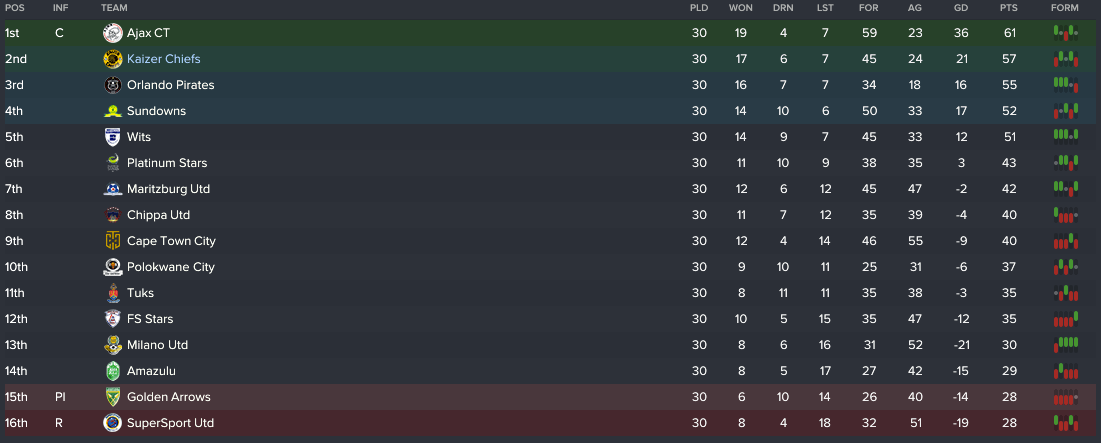 Yes, I was as shocked as you all are we finished below are previous club Ajax CT. Boy did that hurt. All in all I would say that we did have a great season with reaching two finals, finishing 2nd in the league and all in all making progress from the previous manager who made this team finish in 7th. I am pretty certain that in the next season I'm 100% going to deliver the title to Kaizer Chiefs!
Youth Intake
Like every year, probably the most interesting part about a save are regens and this Intake day was one of the best I have had in Africa.
We picked 2 amazing gems in this particular Youth Intake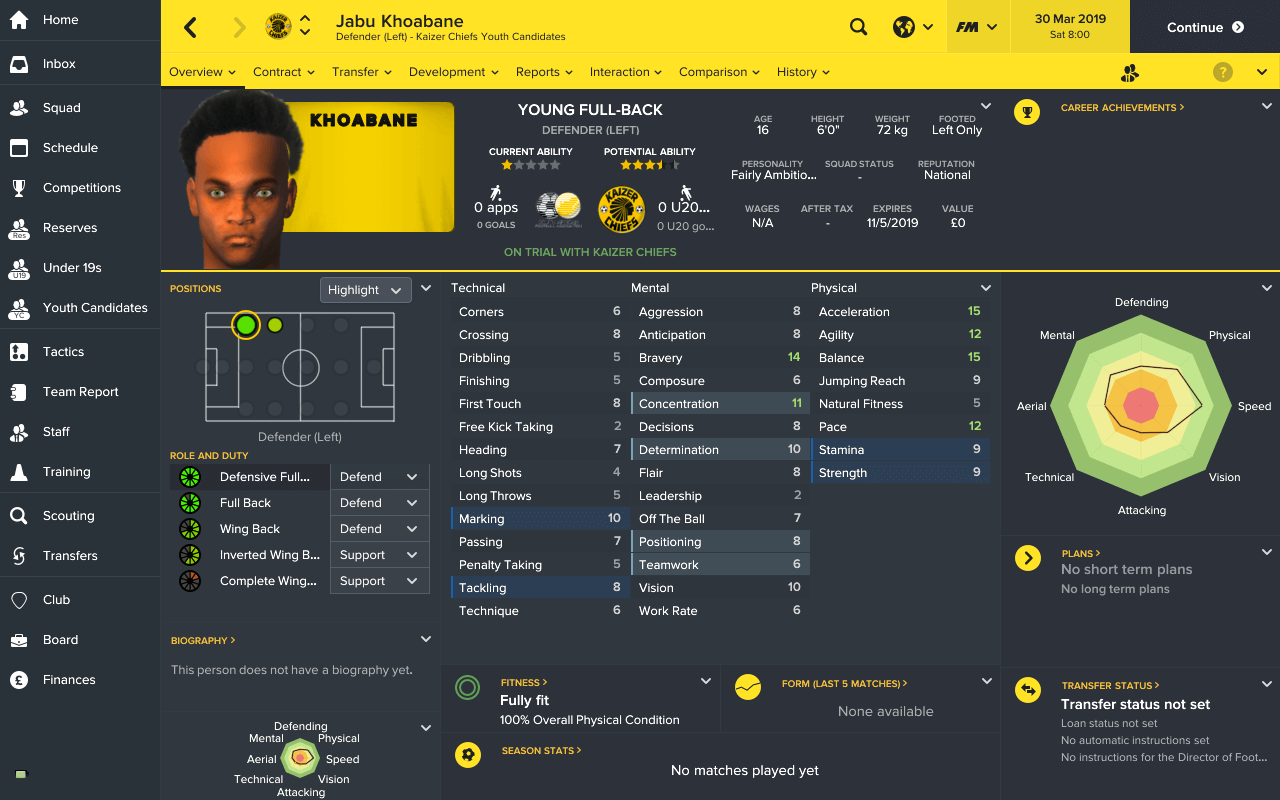 Khoabane looks absolutely stellar for a right back so young and with the defensive style of play we have he could certainly come in handy. 10 marking already!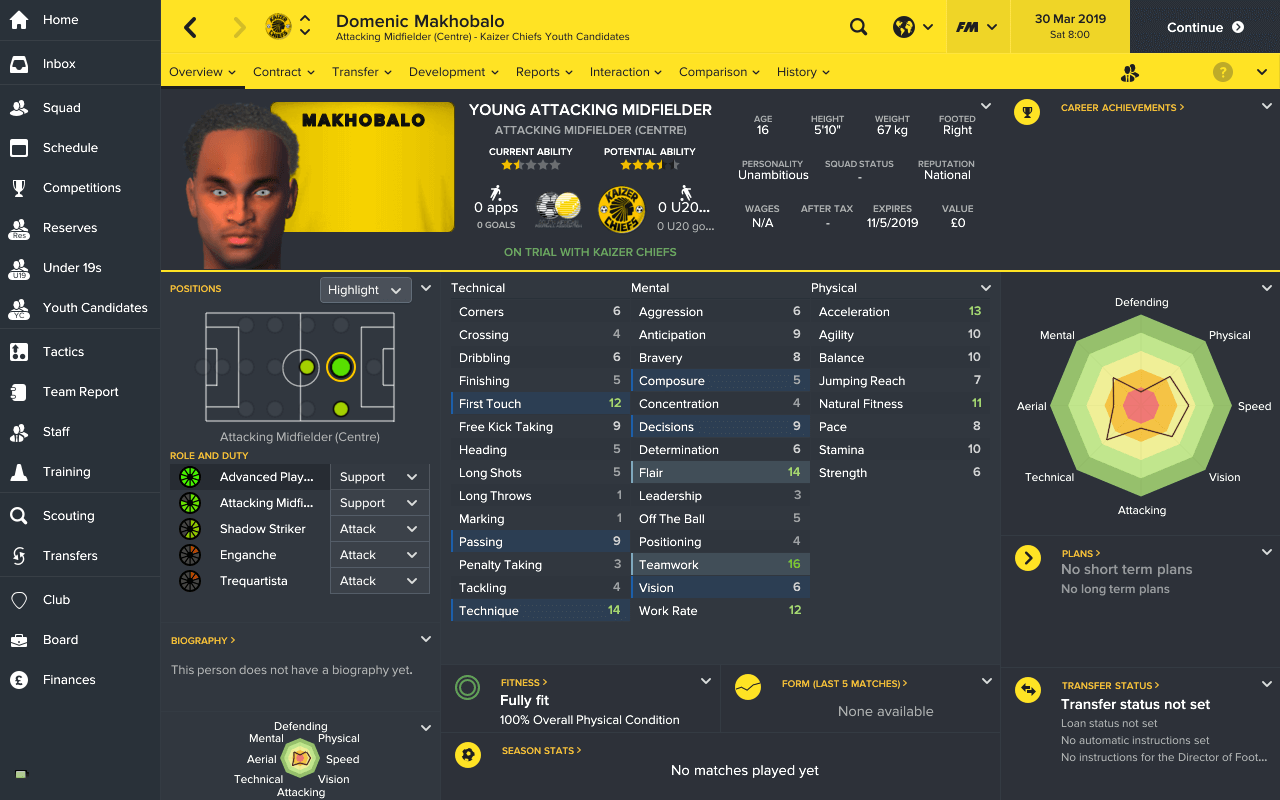 Makhobalo has a little more progression to make till he starts making apps for the first teams because the Vision isn't quite there yet and plus the personality really gets me demotivated about his growth.
The Team
The team had a good year all together. There were also a few surprise packages and a few who didn't live up to the expectations.Siyanda Xulu had a great year at the back, after the departures of Eric and Himoonde- Xulu did have a lot to prove and he certainly lived up to the task. Our new signing Fousseny Boli was great for the few games he played after arriving from ASEC in january. He averaged a 7.58 in the 13 games he played. Thats crazy numbers if you ask me.
Follow My Blog
That's all for this season I will be back for the next one, till then you can follow me on Twitter or on Slack.