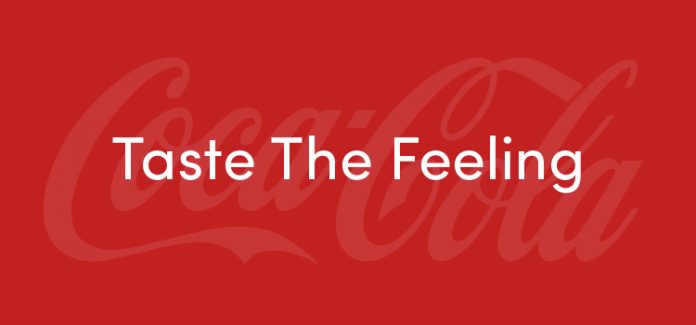 Transfers:
Massimo Bruno: Whilst not being a usual signing for us (being 28), Bruno looks an ideal fit for our team, he's home-grown (which we're struggling with) and is versatile, being able to play attacking midfield or on the wing. I also think he'd make a good back-up striker although we have plenty of options up top! 
Rocco Kuhn: Joins as a great option as a home-grown striker, also can fill in as a makeshift attacking midfielder or winger with those stats. A great acquisition.
Connor Morley: Moves back from Coca Cola Leiria where he spent a year without making any appearances. Will probably be a starter, but will definitely be around the first team.
Oh Yong-Ho: Talented, experienced whilst still young. Has gone off on loan to Coca Cola Leiria
Hazem Mohsen: The striker looks deadly in front of goal. We have plenty of strikers for Coca Cola Antwerp this season so he moves on loan to Coca Cola Leiria
Illja Jovanovic: What a talent this kid looks. Whilst he probably won't get much game-time this season, he'll be a rotation option and will also play for the U21s.
Samir Benyahia: Another potentially good winger. Competition will be tight for wingers this season so he may not get game-time but definitely will next season.
Emilio Muzonho:  Joins as a Coca Cola Star from Coca Cola Leiria to ward off interest from some Premier League clubs, definitely one for the future.
Jenderson: At a price of £4m (potentially rising to £4.9m) – he's one of Coca Cola Antwerp's most expensive purchases, but if he plays like his stats suggests, then it'll be worth every penny.
Pablo Siano: Looks like he'll be ideal to break up play and could be a future star if he improves his distribution a bit.
Mohamed Diaby:  Think he's too good to be wasted in the U21s this season but at the same time cannot find room for him in one of our teams, may try to loan him out for the season and hope somebody in a decent league takes a punt on him.
Mihailo Ristic: An odd transfer for us, but one that makes a lot of sense. Will rotate with Doumbia for the left-back spot this season, he's experienced and talented and is a free transfer so a relative no-brainer!
Miguel Valenzuela:  The young Paraguyan goalkeeper is a bit raw, but will get some first team action this season and play a large part in the U21 campaign in order for him to develop some more.
Evandro: The full-back is a bit raw, especially for his age but joins out of necessity. Should get a decent amount of game-time this season to hopefully develop.
Paolo Tinaglini: Yet another tasty looking winger. He'll be rotated with the others to develop slightly before hopefully breaking into a Coca Cola first team next season
Coca Cola Stars:
Frantisek Machala: A good few seasons now, he'll join Coca Cola Leiria on loan for the season. This is his last season as a Coca Cola Star as he turns 21 at the start of next season.
Resel Kuru: Also his last season as a Coca Cola Star. Hasn't really developed as much as i'd liked. Something to aim for future Coca Cola Stars though.
Emilio Muzonho: Highly talented youngster, will definitely make one of our teams in the near future. Already attracted interest from West Ham amongst others.
Tactical change:
Going to use the attacking 4141 formation that we used towards the end of last season. The "Blitzkrieg" tactic was fun, but too unreliable and risky – so we're moving towards something more stable (although I may refine and perfect the Blitzkrieg tactic for another day)
Preseason:
A very strong pre-season with a loss to West Ham the only blip. We even trounced a strong Dortmund side!
August 2021:
A strong start to the season! Tchoumi looks to be in fantastic form after his move to Coca Cola Sunderland fell through (failed a work permit – but should get one in January) and helps us win 9 points from 12. Lovely!
September 2021
A decent enough month leaves us 1 point off top spot. Hopefully we can make a push for the title this season!
October 2021
An unbeaten month (with Jenderson looking fantastic!) puts us in top spot! Hopefully we can at least get a Champions League spot this season as we're looking strong.
November 2021
Another unbeaten month leaves us 2 points clear at the top of the table! A win over Anderlecht in the cup puts us into the quarter final against a poor STVV side, is a potential double on the cards?!
December 2021
Yet another incredible month leaves us 7 points clear at the top and in the cup semi-final. Europe is definitely on the cards here, hopefully with a couple of trophies as well! A new recruit joins and slots into the first team due to injures.
Andre Mbia is a talented looking defender who joins on a free transfer for Wadi Degla in Egypt who have sold us such talented prospects as Doumbia and Tchoumi so i'm expecting good things!
January 2022
A poor month sees us drop plenty of points and lose a lot of ground in the title race. Hopefully we can pull things back soon enough! 3 new recruits join our ranks in the January window:
Diego Sandoval: Another talented winger. Will probably get a fair few minutes on a rotational basis this season but will get a chance one of our teams first teams next season
Marcus Holster: A fantastic looking prospect. Probably one of the most technically gifted midfielders we have in our teams. Doubt he'll get game-time this season but will get plenty next season.
Thomas Altekamp: The young CB looks a bit raw, but still relatively solid defensively. Will be backup to the first team next season but will go into the U21s for the remainder of the season.
February 2022
A mixed month as we crash out the Belgian cup in the semi final, however we did manage to put some distance between us and 2nd place which is positive!
March 2022
The championship point halving has happened, combined with a poor month means we drop off the top spot and now trail 2 points behind Genk.
April 2022
We scored plenty of goals this month but conceded plenty as well, can't believe we've bottled (no pun intended) this!
May 2022
How we ended up 5th after being in the top 2 for a majority of the season I have no idea. A spectacular and hugely disappointing collapse.
Season Summary:
Another season in which we fail to win the league, this time after an absolutely spectacular collapse.. Luckily we made Europe still courtesy of Oostende winning the cup. We've got some fantastic players coming through, and plenty of good quality backups that we can spread to other teams next season, so i'm hoping for our first trophy
League table:
Championship group table: 
Transfers:
Massimo Bruno: 5 goals and 3 assists in 12 league starts and 7 appearances off the bench. Not too shabby! Will certainly be around the first team again next season.
Rocco Kuhn: Despite only playing 405 minutes of league football he managed to bag himself 4 goals. May get a better chance next season.
Connor Morley: What a debut season! 6 goals and 10 assists tops off a fantastic season.
Oh Yong-Ho: A decent season at Coca Cola Leiria. One to keep!
Hazem Mohsen: A decent season at Coca Cola Leiria. One to keep!
Illja Jovanovic: A great season for the youngster, he's now dubbed as a wonderkid after grabbing 8 goals in just 961 minutes of football. He'll probably move to Coca Cola Sunderland in the summer to continue his development to reach the top.
Samir Benyahia: Didn't get any game-time this season but did well with the U21s. Will be around one of our teams starting 11 next season.
Emilio Muzonho: I sent him on loan for the season (after only just turning 17) instead of giving him game-time in the U21s. He made 5 appearances in the Pro League B registering 0 goals and 0 assists. Stupid decision on my part.
Jenderson: An incredible season. More on that below.
Pablo Siano: Only 488 minutes of game-time this season. Will play a bigger part next season for sure.
Mohamed Diaby: Went on loan to AA Gent in our league. He ended up bagging 8 goals in 14 games – including 3 goals against us as I forgot to insert the clause saying he cannot play against us. Lesson learnt.
Mihailo Ristic: A decent enough season. No complaints.
Miguel Valenzuela: Played almost 500 minutes and kept 2 clean sheets. Deserves and will hopefully get a bigger chance next season.
Evandro: Was first choice right-back for most of the season. Didn't really impress too much though. Doubt he'll be first choice for Coca Cola Antwerp next season.
Paolo Tinaglini: Played 20 or so games and got 4 goals and 8 assists. Quality. Will be first choice somewhere next season.
Andre Mbia: The 19 year old ended up making a fair few appearances and did well. Hopefully a future star.
Diego Sandoval: Played 3 games and nabbed himself 2 assists, not sure what to do with all these talented wingers!
Marcus Holster: Only played 1 game, will get a fairer crack of the whip next season
Thomas Altekamp: Didn't get any game-time this season but will be around the first team next season.
Player of the Season: Jenderson – I knew this guys stats were fantastic, but I wasn't expecting him to do so well on his debut season. 9 goals and 9 assists in 26 games
Young Player of the Season: Cristian Vicente – The keeper had a great season, keeping 12 clean sheets in 36 games and keeping us in many more games. A super talent.
Breakthrough of the season: So many potential candidates for this, but i'm going to go for John Dybvad. Signed for just 975k last season and then loaned out to Groningen for 750k, he made the step up to the first team this season and performed superbly, grabbing 6 goals and 8 assists in 20 games and is now valued at £5.5m
Coca Cola Stars:
Emilio Muzonho: As above, I stupidly sent him on loan where he scored 0 goals in 4 games. My decision, my mistake. Won't be making it again.
Aims for next season:
We should definitely be qualifying for Europe again next season, if not winning the league.