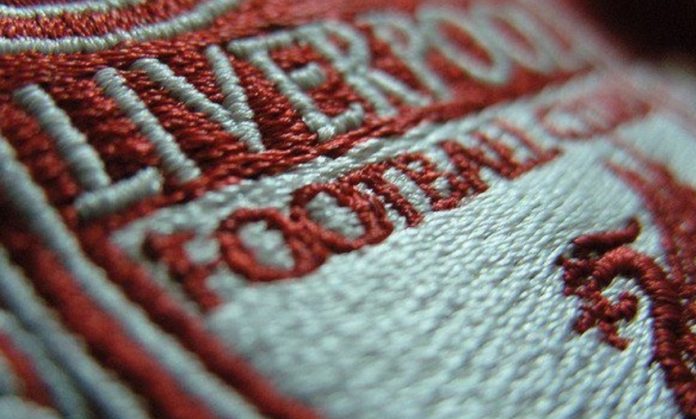 It's been a while but it's time to get my Liverpool save back into full flow. We return with a bumper episode with no less than six fixtures to look forward to. Also, we finally have Champions League football back at Anfield.
Follow me on Twitter – @MarcusBanks7 – Visit my blog The Beautiful Game
Our last episode was a very mixed bag. We could only lumber to draws against Watford and West Brom but responded in fantastic fashion with big wins over Manchester City and Tottenham. More performances like that, please! With more and more fixtures this season, I will be leaving a few games each episode without analysis. Let's get started.
September 2017
9th September – Southampton (A)
Our first game in the episode is a trip to St. Marys to face Southampton, who beat us in this fixture last season, so we are out for revenge. Unfortunately, Philippe Coutinho picked up a slight knock in training and with a crucial European fixture on the horizon, I have decided to give him a rest to fully recover. Dimitri Payet replaces him to make his first start for the club. Adam Lallana comes in for Dele Alli who drops to the bench.
Line-Up: Oblak; Clyne, Matip, Laporte, Grimaldo; Can, Lallana, Henderson; Mane, Payet, Sturridge
Result: Southampton 2-3 Liverpool
Another challenging game against the Saints but I'm pleased to walk away with three points. I thought goals from Riyad Mahrez and Aymeric Laporte had sealed a relatively routine victory but a late goal from Charlie Austin gave us a nervy ending. Mahrez added a second in injury time before Jay Rodriguez added a consolation for the hosts straight from kick-off.
13th September – Borussia Dortmund (H) – Champions League
Our long-awaited return to the Champions League sees us face Borussia Dortmund at Anfield. We have been handed a tough group so a result here would be crucial. Dortmund will be eager to pick up the win following that historic Europa League comeback made by the Reds. Coutinho and Alli return. Let's give the fans something to cheer about and pick up another win over our German counterparts.
Line-Up: Oblak; Clyne, Matip, Laporte, Grimaldo; Can, Henderson, Alli; Mahrez, Coutinho, Sturridge
Result: Liverpool 4-1 Borussia Dortmund
No comeback was needed this time as we cruised to victory! Mahrez has been in superb form since his move from Leicester and continued his goal scoring streak against the Germans. Joel Matip got his first goal of the season before Dele Alli added his first in a Liverpool shirt. A Sokratis own-goal added some glitter to the scoreline before a mistake by Jan Oblak allowed Pierre-Emerick Aubameyang to score a late consolation.
16th September – Hull (A)
Line-Up: Oblak; Clyne, Matip, Laporte, Grimaldo; Emre Can, Alli, Witsel; Mahrez, Coutinho, Firmino
Result: Hull 0-2 Liverpool
Scorers: Grimaldo, Sturridge
19th September – Birmingham (H) – EFL Cup
I said at the start of the season that I would love to win my first trophy and I feel the EFL Cup could be a great chance to do so. With so many fixtures coming up, I feel it gives us an opportunity to rest a few key players, but our squad is good enough to perform still. A favourable draw against Birmingham gives us an opportunity to rotate the squad and give a few fringe players the chance to shine.
Line-Up: Schmeichel; Randall, Sakho, Caceres, Grimaldo; Mendy, Witsel, Lallana; Woodburn, Payet, Firmino
Result: Liverpool 2-0 Birmingham
A comfortable win in the end after a massively disappointing first-half. We failed to create clear cut chances with my much-changed line-up struggling to gel. Payet was the best player on the pitch and looked most likely to break the deadlock. He was involved in the opener, picking out Roberto Firmino who volleyed home. Axel Witsel scored a long-range scorcher to open his account for the club and send us through to the next round.
23rd September – West Ham (H)
Line-Up: Schmeichel; Clyne, Matip, Laporte, Grimaldo; Can, Lallana, Henderson, Mahrez, Payet, Sturridge
Result: Liverpool 0-0 West Ham
Scorers: –
26th September – Ajax (A) – Champions League
Line-Up: Schmeichel; Clyne, Matip, Laporte, Grimaldo; Can, Alli, Henderson; Mahrez, Payet, Sturridge
Result: Ajax 1-1 Liverpool
Scorers: Gudelj; Sturridge
On the whole, I think September went pretty well for us. A massive result against Dortmund put us in a fantastic position to progress but we could only hold Ajax to a draw; I'm sure we will beat them at Anfield. A disappointing draw against West Ham was the only negative in the league, and we also secured our place in the next round of the EFL Cup. Our new signings are starting to gel, and I am expecting performances to improve as time goes on.
Next Episode:
– Burnley (A)
– Newcastle (H)
– Barcelona (H)
– Bournemouth (A)
– Fulham (H)
– Manchester United (H)
Can we beat Barcelona as Luis Suarez returns to Merseyside? We also have the North-West derby against Manchester United so stay tuned for the next episode to find out we fare! Thanks for reading!
Follow me on Twitter – @MarcusBanks7 – Visit my blog The Beautiful Game