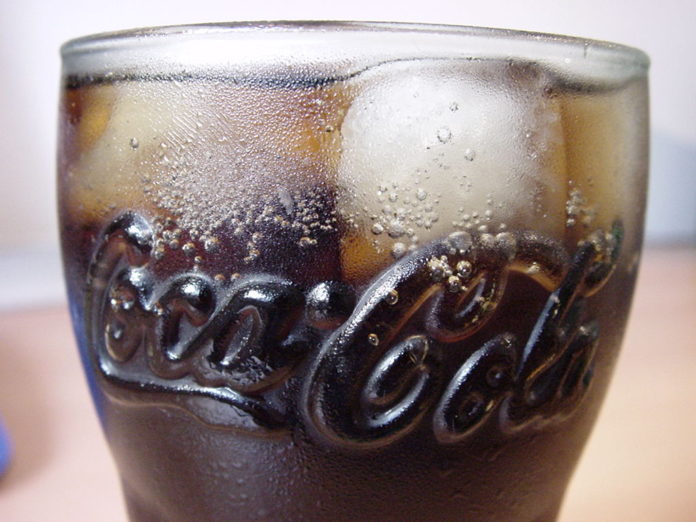 Transfers:
Before I get into the incoming players, I'll first tell you about the enormous amount of out-going players. Despite under-achieving last season our players were hot property with Joshua Onomah moving to Swansea for £6.25m (and a 20% sell on clause).
Richairo Zivkovic kicked up a stink about leaving and I couldn't get rid of him for a fee I felt fair so got mugged off – selling to rivals Club Brugge for a measly £4.3m (potentially rising to £6.5m and 20% of the profit of his next transfer).
Our expensive signing of Antonio Guimaraes last season for £5.5m was rewarded as Tottenham swooped for him, ending up with a deal for an initial £11.5m (rising to £15m) – a fantastic deal considering he only joined in January!
Bernardo: A free transfer from fellow drink giant Red Bull. Looks a superb and versatile acquisition who'll slot right into the first team.
Eduardo Sampaio: A young Portuguese talent. We're stacked at CB though so he'll move off to Coca Cola Leiria on loan for the season.
Jonathan David: A shift in formation means we need to buy a couple of players to suit the system. A lack of home-grown players within the squad means that the 2 players I need to buy need to be home-grown. David fits all the criteria we're after and joins for a fee slightly larger than I wanted, but with the money we've got from out-going players, it more than makes up for it.
Selim Amallah: Similar acquisition as David. Joins out of necessity.
Nicolas Castillo: Another home-grown buy, this time as a better rotational option than Emond who'll be leaving on a free at the end of the season. He'll partner Tchoumi up-top as part of the new system.
Sameh Farouk: A young attacking midfielder that has been on my radar for a while. Decided to make a move when Barcelona started showing an interest. Still have question-marks about his ability though (hence why I didn't make a move sooner). Due to the amount of attacking mids we have at Coca Cola Antwerp he'll be moving to Coca Cola Leiria on loan for the season.
Michael Folivi: Bought for the future English team, he'll be a home-grown decent option for next season. Snapped him up now on a free to avoid any-one else poaching him. He'll be used on a rotational basis to keep him fresh and hopefully on-form!
Leon Smit: Picked up from our link with Heracles Almelo (more on this in an episode in the near future) after he they had a bid accepted from West Ham. For this price he's worth a gamble, even though I'm unsure if he'll ever make it.
Jules Van Den Broeck: Tiny fee and a couple of scouts flagged him as a potential good option. Little risk.
Adrian Voicu: A fantastic looking Romanian midfielder, was bought quite late in the window and we're already stacked in centre-midfield for every club so he rejoins his parent club on loan until the end of the season where we should be able to find a use for him.
Edison Quintero: Some fantastic technical and mental stats make him a great looking acquisition for £800k. Not sure how much game-time he'll get this season though, but next season he should be a first teamer for sure.
Zoubir Djemaoui: Another talented Algerian joins our ranks. Algeria has been a gold-mine (along with Peru) for us so far, making Djemaoui the 5th Algerian to join since the start of our save. He's un-needed at all our clubs this season, so goes on loan to a strong Valenciennes side in Ligue 2 in France. Hopefully he'll impress and be ready for first team action at a Coca Cola team next season.
Jo Claes: A few decent stats makes Claes worth a gamble on a free transfer. Will go into the U21 side initially.
Coca Cola Stars at the start of the season:
Frantisek Machala:
Got a fair few games last season and impressed. Will certainly be around the first team this season and can hopefully make great strides.
Resel Kuru:
Can't see a way Resel will get any game-time this season with any team so will take a development loan along with Djemaoui at Valenciennes.
Tactics:
Whilst reading Pep: The Evolution (a fantastic book and well worth the read if that's your sort of thing. Although if you're here reading this it means it is your sort of thing) I read about what Guardiola's tactics in 2015 against Koln. He basically played an old-school 2-3-5 formation. On paper it reads more like a 4-1-4-1 – but in reality Rafinha and Lahm pushed into central midfield leaving Boateng and Alaba defending centrally on their own.
As you can expect with Muller, Douglas Costa, Robben, Coman and Lewandowski all on the pitch on the pitch together it caused absolute chaos in the Koln defence and Bayern ran out 4-0 winners with 72% whilst only facing 2 shots on target, despite the apparent lack of defence.
I thought this was interesting and my mind immediately applied it to FM – we'd already had some success with an adventurous attacking formation (the formation we've used to get out of the 2nd division with all 3 clubs so far – the "zeman"). What would happen if we were to evolve that slightly and put a different spin on it?
And thus…the "Blitzkrieg" tactic was born. The Blitzkrieg comes in 2 parts. Part 1 is used at the start of the match against anyone but the top 6 (typically Genk, Club Brugge, Anderlecht, Standard and whoever the surprise package of the season is) or when we're in desperate need of a goal and looks like this:
When I believe we have a big enough lead (2-0 is usually a good point) or if we're narrowly winning with 40 or so minutes left, that's when Blitzkrieg 2 is deployed:
As you can see the positional shift is minimal, with most of the team dropping back slightly. Midfield solidarity is offered in the diamond shape in the centre of the park. The defensive side is covered with 3 defenders hopefully keeping out any unwanted attacks, whilst 2 strikers up front still poses a goal threat if the opponent commits too many men forward.
It may take some time for players to get used to the severe tactical change however I think it has a strong possibility of working, we'll keep it for pre-season and the first month of the season at a minimum before potentially considering a work-around
Preseason:
A decent pre-season that saw us beat fellow drinks giants Red Bull, before predictable losses to Napoli and Liverpool. The team seem to be gelling with our new tactics pretty well!
August 2021:
A strong month against some tough opposition, we're scoring plenty as you'd expect with the new tactical shape, however the amount of goals we're conceding is a bit of a worry. Hopefully as the players get more familiar with the tactics the amount of goals conceded will be reduced.
September 2021
A very disappointing cup loss to VW Hamme (4th division!) is the only blight upon a relatively strong month and we're still in the Championship places which is a good sign!
October 2021
Another solid month (bar a disappointing loss to Charleroi), not much else to add!
November 2021
Defeats to Genk and Club Brugge above us pretty much puts paid to any title hopes, but hopefully Europe still isn't out of reach.
December 2021
A fantastic month moves us up the table, and finally starting to keep some clean sheets which is encouraging to see. Positive we can qualify for Europe this season!
January 2022
January is always a busy time for Coca Cola Antwerp, and this is no exception with the following arrivals:

Enrique Sosa: A talented looking midfielder, I wanted him last season but he'd already arranged a loan move to Westerlo. Now he's ours though! Will be a rotation option for the rest of the season and will probably get a loan move to another Coca Cola club next season.
Kevin Mercer: I realised we don't have that many full-backs within the Coca Cola so took the plunge and bought this guy. He's not fantastic but will fill the gap nicely.
Diego Mulethaler: Another CB from South America! Strong and defensively found he has good promise. Already has 4 caps at the tender age of 19 as well which is always a good sign.
Michal Potent: A young but decent looking central midfielder. One for the future.
Jan Turek: Yet another talented looking striker. We're overloaded with them! Certainly nothing to complain about, if we have too many to play we'll simply loan them out to other teams to generate fees and hopefully develop them
Cristian Vicentin: Young good keepers are hard to find, and it looks like we've hit the jackpot with Vicentin. He wasn't cheap, but we didn't break the bank for him either and he'll be worth his weight in gold if his potential can be realised.
Janusz Pawklak: Another young Polish centre-mid (why do I always find 2 of each nationality in the same position each window?), one to keep an eye on.
John Dybvad: Some fantastic technical and physical stats make me think Dybvad will be a hell of a player for us.
Hasan Yukut: Plucked from our affiliate club Heracles Almo for peanuts after some other clubs were sniffing round. Worth a gamble!
Lars Kvist: Joins from Silkeborg after potential interest from some bigger teams. Re-joins Silkeborg on loan for the rest of the season.
Most have great potential and will definitely be within the first team over the next few seasons. Further to that we sell Carlos Santamaria to Reims for an initial £4.6m (rising to £5.5m) and Redouane Tatem to Wolfsburg for £6m (rising to £9m and 15% of the next transfer fee). Tatem is a blow as he's been fantastic for us this season after previously featuring for Coca Cola Silkeborg, however the profit margin is huge since buying him for a measly 215k just 4 seasons ago, and we have a ready made replacement in Jersson Salazar who has been impressing on loan at Coca Cola Antwerp who will be recalled, with Diego Reina taking his place at Coca Cola Leiria. Results wise the month hasn't gone very well at all, and the 7-0 tanking by Oostende will sadly live long in my memory.
February 2022
What a recovery. Was fearing for our morale after the last month but we've bounced back fantastically and Europe is still very much within reach!
March 2022
A quiet month with just 2 games, but a mixed bag. Tchoumi has been on absolute fire this season!
April 2022
Our formation has come unstuck against some of the bigger teams so far this season and it shows it's weakness as we lose the first 4 games of the Championship group. I've reverted to last seasons 4-3-2-1 for the remainder of the season.
May 2022
A loss on the last day of the season to Oostende costs us a European place. Livid. A decent enough season though!
End of Season
Season Summary:
Another season without European football which is a blow to the finances. Luckily our transfer model is supplementing this by giving us a huge cashflow to re-invest in players and keep the bank manager happy.
Player of the Season:
Young player of the season:
Breakthrough of the season:
This was a interesting choice. I'd initially delayed his introduction to the first team until next season as I thought Machala was quality-wise, ahead of him (as well as being more versatile) but decided to give him a crack towards the season end. I was rewarded with a fantastic 5 goals and 3 assists in just 7 games. If he can continue this onto next season then we're onto a gold-mine with him!
League table: 

Championship group table: 
Squad Summary: 
Transfers:
Coca Cola Stars at the end of the season:
Frantisek Machala:
Resel Kuru:
Aims for next season: Solidify, maintain our status within the league and hopefully push for Europe again.