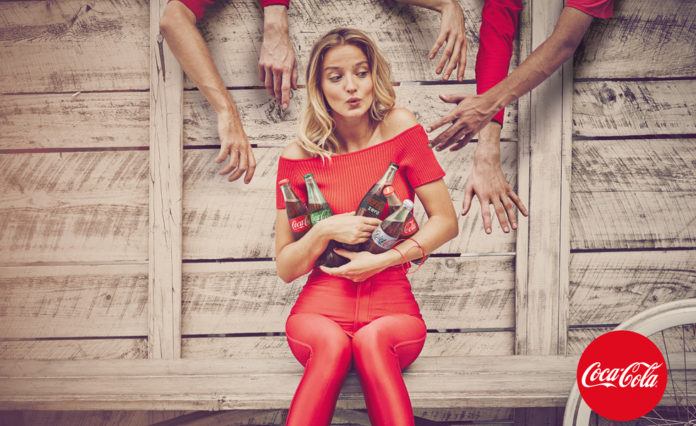 Transfers:
Aboubacar Doumbia:  The reliable left-back had a good debut season with Coca Cola Antwerp last season, however due to the options we now have at Coca Cola Antwerp, he won't be getting much game-time this season, so it's a much better idea if he moves to Coca Cola Leiria on loan for the season where he'll be a regular starter.
Carlos Ferreira: The first player we've got in on loan for quite some time. A lack of decent options within our system and no good options to purchase on the radar means we swoop into the loan market for Ferreira from Monaco. Should be a decent option.
Diogo Mendes:  Made 28 appearances at Coca Cola Leiria last season earns him the permanent move. Should be a good rotation option.
Eduardo Sampiao: The youngster was bought for £1.5m for Coca Cola Antwerp over the summer. He won't fit in at Coca Cola Antwerp just yet so will spend the season on loan at Coca Cola Leiria where he should be a regular starter.
Gael Andonian: Spent the season at Coca Cola Leiria on loan last year and did quite well. Will join Coca Cola Leira as a rotation option and a good mentor to tutor youngsters.
Gregory Perrin:  The youngster was bought due to our link with Amiens. A Ligue 2 team had put in a bid but we matched and were able to snap him up. No risk as he was bought for a tiny £425 (yes, £425!) and only on a year contract. We'll see how he'll develop.
Houssem Aouar:  Looks a very shrewd signing this, for a fee of £625k he has good pedigree. 6 appearances for Lyon, before a few spells abroad including 5 games for Stoke in the Premier League. Should be an automatic starter for this Coca Cola Leiria team.
Jersson Salazar: Peru has been a bit of a gold-mine for us so far with Pena, Salazar, Juan Diego Li all coming from Peru. The young CB will be an integral part of the team as we try to battle against relegation.
Jose Cerqueira: The young striker looks a great purchase (on a free transfer). Aged just 20 he already has over 20 goals in the Primeria Liga. Unsure whether he'll be able to make the step-up to the big-time, but definitely worth a punt.
Sam Morsy: Morsy has been super reliable since joining from Wigan on a free transfer back in 2018. Now 30, he probably has a season left after this season before I think about offloading him. 
Sergio Pena: No room for Pena at Coca Cola Antwerp this season, so he'll slot into the Coca Cola Leiria first team. 
Sameh Farouk: Not expecting Farouk to get much game-time at Coca Cola Leiria but he's too good for Coca Cola Silkeborg and won't get any game-time at Coca Cola Antwerp.
Victor Lastra: The right-back had a solid season last year as his 7 assists from right-back fired Coca Cola Leiria into the top flight. He now will get tested at a higher level. I think he can adapt and should have another good season. 
Moataz Abdel Rahman: The young Egyptian joins on loan to be back-up to Sabala and Cerquira. 
Warleson: The keeper joins on loan, I'm unsure at the moment whether either him or Carlos Ferreira will be the number 1 and will let pre-season form that opinion. 
Valerijis Sabala: The Latvian has been incredible for us, scoring 33 goals in 72 matches for our Coca Cola empire so far. Hopefully he can score enough to keep us in the top flight! 
Coca Cola Stars:
Rui Gaspar – The talented midfielder has featured a fair bit for Coca Cola Leiria in the second division. It'll be a hard ask to ensure he gets the same amount of minutes this year, but i'll do my best! 
Yaroslav Moroz: Not sure whether he'll be getting much game-time this season due to the amount and quality of striker we have in the team. Certainly one for the future though. 
Tactical change:
The all-out attack 4-3-3 formation that we used last season to fire us to promotion will leave us a bit vulnerable in the Primeria Liga as we'll be facing teams better than us (rather than us having the better players). So with the players we have and my own personal philosophy I think we'll switch to the 4-3-2-1 Christmas tree that has worked so well for Coca Cola Antwerp. This should give us a solid base in midfield, whilst keeping it tight at the back and should hopefully be enough to keep us up
Preseason:
A fantastic pre-season fills me with confidence for the season ahead. Goals from all over the pitch make me think perhaps a top-half finish could be in order..
August 2021:
A sprained ankle keeps marquee signing Aouar out of action for the start of the season but the youngster Farouk steps up to the plate and fills the gap scoring an important goal to grab us our first win of the season!
September 2021
A win and a draw put more point on the board before a predictable and understandable loss to Sporting. No real complaints so far!
October 2021
1 league win out of 3 games is enough to put us in the top half of the table, let's hope we can continue this form on..A decent cup win puts us into the next round of the Taca De Portugal.
November 2021
We beat Porto away! That makes us the only team to do that (in the league) since Benfica 10 months ago and before that Nacional in February 2020. An incredible achievement and a superb performance. Another cup win puts us into round 5 of the Taca De Portugal, here's hoping we can have a little cup run!
December 2021
Sadly we were unable to best Porto again, so our cup run has ended. A disappointing month in the league that drops us down to 12th. That being said we're basically safe and have a run of easily winnable games and the minimum expectation was survival so I'm still happy.
January 2022
Three new players join our ranks:
Andrej Zupancic a nifty looking CB who'll play a big part next season.
Connor Solorzano a hard-working American midfielder (that's still somehow not been capped)  
Coca Cola stalwart Juan Diego Li all join on permanent deals. Sam Morsy makes his loan deal permanent (to clear a bit of money off of Antwerp's wage bill) and Diego Reina joins on loan from Coca Cola Antwerp as Jersson Salazar is recalled to re-join Coca Cola Antwerp's first team. On the pitch, a decent month moves us up a couple of league places.
February 2022
This has been a season of up and downs, just as I think we're making good progress and crack the top-half of the table we hit a bad run of form and plummet down the table. A poor month.
March 2022
Things don't get much better in March either, with a draw and 2 losses summing up a bad month. I forgot to take a screenshot of the table as well. Oops.
April 2022
The bad run of form continues, as we slip down into 13th. Can't wait for the season to end now!
May 2022
Typically we get 2 wins out of our last 3 games to seal 12th place, just 4 points off the top half of the table. A strong season, despite faltering in the last few months.
End of The Season
Season Summary:
A solid season where we ended up staying up quite comfortably. Aim achieved and we can hopefully build on that next season.
Player of the Season: Sergio Pena: This was a tough choice as nobody really jumped at out me, but Pena had a hand in 11 goals – more than anyone else in the team.
Young player of the season: Jose Cerqueira: I knew he had pedigree in the top flight, but he exceeded that, having a hand in 10 goals in 23 games (17 starts). Expecting big things from him next season.
Breakthrough of the season: Sameh Farouk: Was fully expecting him not to get many minutes with Pena and Aouar ahead of him, however an ACL injury to Aouar gave him a run in the first, and he delivered big-time, earning his first caps for Egypt in the process
Squad summary: 
League table: 
Transfers (click for summary): 
Aboubacar Doumbia: Played most of the games, didn't contribute as much offensively as I thought he would. May well make the move permanent over the summer, but may well be needed back at Coca Cola Antwerp, undecided as of yet.
Carlos Ferreira: Became number one instead of Warleson which was a disappointment as I didn't really want to develop another teams players. This (and some purchases that are going through at the end of the season) have spelt the end of Warleson's career within our network.
Diogo Mendes: Played a decent amount of games and was reliable, despite not scoring or assisting a single goal.
Eduardo Sampiao: A rock in the heart of the defence where he started all but 2 games. May either make the move permanent or move to our English side over the summer.
Gael Andonian: Mostly used as backup, he did a job when required
Gregory Perrin: Didn't make any senior appearances but did alright for the U19s which has earnt him a new contract (as his was due to expire over the summer) to further assess his potential.
Houssem Aouar: Our star summer signing that I thought was a bargain, sadly he was injured for a large part of the campaign with dodgy ankles and an ACL injury. He was out for 4 months in total! Hopefully he can regain his fitness and play a key part in Coca Cola Leira's campaign in 22/23.
Jersson Salazar: Was fantastic alongside Sampiao until he was needed back at Coca Cola Antwerp in January. The strength of our system shows here, it's basically a conveyor belt of talent we have, if someone gets sold there's someone of almost equal quality ready made to drop right into the system.
Jose Cerqueira: What a signing. I can't remember which scout recommended him, but he deserves a pay-rise. 6 goals and 4 assists in 17 starts (and 5 appearances off the bench). One of the future.
Sam Morsy: Ever reliable. Solid.
Sergio Pena: Came in to provide a bit of flair and creativity to the team and he did it in spades. A fair few goals from free kicks as well which is also nice to see!
Sameh Farouk: What a season! Wasn't expecting him to get much game-time due to the quality of options ahead of him, however injuries gave him his chance and he took them. A great return 5 goals and 3 assists.
Victor Lastra: Played most of the games and adapted well to the step-up in class. Doubt he'll ever make it to Coca Cola Antwerp though. Will decide his future over the summer.

Moataz Abdel Rahman: Had high hopes for Rahman and fully expected him to outscore Cerqueira over the course of the season, however 3 goals and 2 assists in over 800 minutes of football is a poor return.  
Warleson: A disappointing season. Don't see a future for him in our network anymore and his contract is up at the end of the season so will be released.
Valerijis Sabala: Injuries and poor form hindered what I was expecting to be a great season in the top flight for Sabala. Disappointing, but may earn a move to England over the summer….
Andrej Zupancic: The January arrival didn't really get much game-time due to the form of those ahead of him. Next season he'll get more of a chance.
Connor Solorzano: Injuries and a poor debut (where he got sent off) meant Solorzano didn't really "take" this season. Hopefully he can settle and be a key part of next seasons campaign.
Juan Diego Li: An influx of competition meant Juan Diego Li came over after 5 seasons at Coca Cola Antwerp. He'll be a great tutor and a strong first-team option.
Coca Cola Stars:
Rui Gaspar – Didn't start as many games as I wanted but did still make a few appearances. May get a loan move to England next season.
Yaroslav Moroz: – Didn't make any appearances for the first team sadly, but did well for the U19s. Will most likely go on loan next season.
Aims for next season:
Stay in the Primeria Liga. Our resources will be stretched a bit further due to finally adding an English club into the mix but we should easily have enough quality (especially with the incoming transfers for Coca Cola Antwerp) to stay up.
Join me next week as we go through Coca Cola Antwerp's season. In the meantime feel free to ask me any questions or giving me feedback on the series over on my Twitter or join me in the #tastethefeeling channel over at Slack where I post extras that you won't find here!