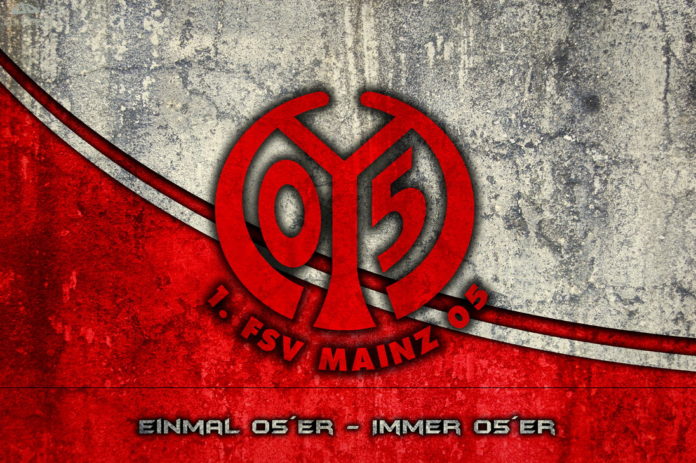 Welcome all. When Harold Strulz president of Mainz announced that he would shortly be celebrating the appointment of a new manager, there was much talk and excitement in the German city of Mainz.
Situated on the River Rhine. It's known for its old town, with half-timbered houses and medieval market squares. In the centre, the Marktbrunnen is a Renaissance fountain with red columns.
This is where my Mainz journey would begin.
Like many journeys, there will be times that fear will cause you to make stupid decisions, continue to attack when 2-1 up, only for the opposition to grab the equaliser 1 minute from time. Fear can strike anytime, before a match or during: Should i go with 2 or 3 in midfield? Do I need my wingers to get further forward? Should I rest our main man in midfield? and what the hell are IWB's all about, why don't I use this in my tactics!
Hopefully this journey I am taking will take that fear away but integrate answers from those questions posed by each result. As always the hands are always tied when managing a football club, how long will my president give me if the results are going against us, will there be a player revolt if we sell the star player.
So in terms of where I have ended up, I was out of my depth. I had never managed nor speak German so taking over as Mainz after leaving the North East of England behind was a gamble and held lots of unknowns.
So why Mainz you ask?
Well thanks to Twitter and the FM community, there were two options and I went with this option as I had no previous FM experience managing in German football so something fresh and hopefully an enjoyable challenge.
Club history
Mainz have no fierce rivals, but there are some local rivalry in the way of Frankfurt and Kaiserslautern. Some famous player history also sees a now familiar name in the way of Jurgen Klopp who played 337 games during 1990-2001 period and scored 52 goals. In 2001 Klopp was then appointed the manager and left in June 2008 after failing to get the club promoted back to the Bundesliga.
Stadium
In terms of where we will build our dynasty. The Opel Arena offers a very good base with a total of 34,000 capacity, 14,000 been standing which is yet to take off in the Premier League.
I will detail throughout the posts the players and transfers and some match results but majority of updates will be looking at the progress of my tactic, player progress so the players will hopefully become familiar this way rather than detail them all in the one post.
I have already started season 2 but like Dr Who, I'll pop into my Tardis and travel back to pre-season which started on 9th July 2016 against Legia.
Pre season results – Season 1
A busy pre-season as I wanted to nail down a decent tactic in my first season in German football + the financial benefit of playing several matches boosted our coffers.
Below is the tactic i used up to and including the match against Napoli.
The Tactics
I adopted a tactic known as 4-1-2-3 DM Asymmetric AML which I've had success with in my original BETA save in FM17 with Oxford United.
My team instructions for this save have been dramatically reduced as I noticed in FM16 that the more instructions you ask the players to take on board, the less they actually seem to do and sometimes seem to pay no attention to at all. So for this match I wanted the team to retain possession and play out from the back but I had concerns the squad was weak at the back and in the middle of the midfield even though the coach report was decent.. it wasn't my squad.
The match ended up Leiga 1 – 1 Mainz and in terms of match stats it was something to build on. The majority of our attacks were through the middle of the park but wanted to produce a tactic that had the option of been dangerous from three points with the middle of the midfield our strongest option with future targets in mind.
By the time our final match of pre-season arrived against Napoli I was still unsure how the season would go but this feeling was very different once the final whistle went against Napoli.
An amazing 4-2 result with goals by centre-back Stephen Bell, winger and PSG, Liverpool and Barcelona target Jairo along with 2 goals by Muto to round of an excellent result and bring pre-season to a close.
Here's how we lined up against Napoli for pre-season game 10.
Our tactics were again the same but personal changes due to injuries as well as seeing who fit the system the best but I knew the team still needed reinforcements and look forward to the January transfer window.
Andre Ramalho fit the style of my tactic the best as he was the best ball playing centre back but he was only on loan at present. Striker Jhon Cordoba was a talent but hadn't filled me with confidence in pre-season but again fit the system of playing up front in a supportive defensive forward hopefully would bring the midfield more into the action.
Frei also seemed a better defensive option in the defensive role in front of the centre backs compared to Jean-Philippe Gbamin who was at best a backup player.
In comparison to pre-season match 1 our focus of attacks had increased through the middle with now a 53% focus compared to 40% in match 1 against Leiga. The left side of our attack focus had dropped too much as had the right side of our tactical plan but this was a long term plan not an overnight solution.
Our heat map shows how active we were in the middle of the pitch, and something to again improve on was to split our focus to not just the middle of the park i.e: a plan B and C.
September
So pre-season was over. Our first set of fixtures would be kind with trips to Homburg in the first round of the German cup followed by an away trip for the first match of the league season against BMG. Followed by a tough match against Dortmund in our first home match of the season, swiftly followed by another home match against AZ in the first group match of the EURO Cup.
September then continued with matches away to local rivals Frankfurt and then back home to face league favourites Bayern Munich.  Our final league match in September was away against Hamburg with our second EURO Cup match against PAOK completing the month of September.
I hope this has wetted your appetite for the next post where i look into the tactical changes that helped with September's set of matches.
As always, be sure to RT and like my posts plus any feedback to me via my Twitter account. @uptheborofm or via Slack. Is there anything extra you would like to see from my future posts. Anything I can do to improve the story? Let me know. Thanks for reading.