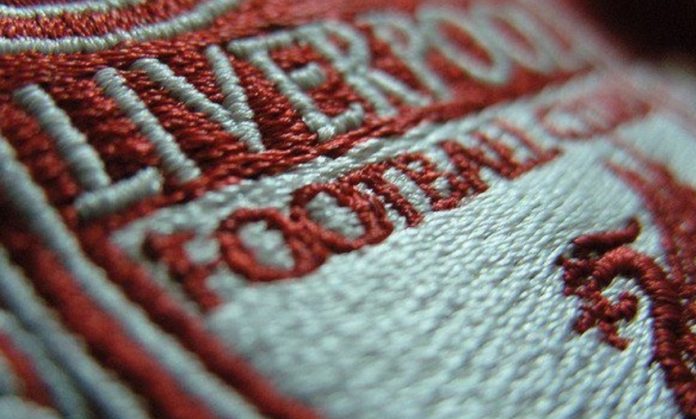 The new season is upon us. After a short holiday, I am back at my beloved Liverpool preparing to mount another challenge for the Premier League title. Last season, we came so close only to fall at the penultimate hurdle which gave Arsenal their 14th league crown but secured second place in the standings and guaranteed Champions League football at Anfield again.
Follow me on Twitter – @MarcusBanks7 – Visit my blog The Beautiful Game
The board were pleased with my over-achievement and handed us a transfer war chest of around £150m to sign new player. As well as my huge transfer budget, I will be offloading some squad players to fund my massive squad overhaul. On with the episode.
June 2017
Transfers In
Jan Oblak – £25m p/x Loris Karius from Atletico Madrid
Highlighted in last season's episodes, I identified the goalkeeping position as our biggest problem area. I rotated between Simon Mignolet and Loris Karius who both continued to make costly mistakes throughout the season. I will be looking to move both goalkeepers on this window. My scouts identified Jan Oblak as a potential target and Atletico accepted a £25m offer plus Karius for the shot stopper. I am very pleased with this piece of business as Oblak is one of the top keepers in the world.
Axel Witsel – £3.1m from Zenit St Petersburg
Another deal I completed early in the transfer window was a cut-price deal for Belgian midfielder, Axel Witsel. The Zenit midfielder was running down his contract, and the Russian club had to either accept the money or lose him on a free. Witsel will provide valuable depth in centre midfield and is extremely versatile meaning he is capable of playing multiple roles. A move for Joao Mario broke down, so Witsel will have to do for now.
Alex Grimaldo – £30m from Benfica
A critical position in my tactic is left-back. While Alberto Moreno enjoyed an average season, I felt an upgrade was needed, and my goals would increase as a result. I wanted someone with better dribbling and crossing to give my strikers more ammunition. I had initially targeted Miguel Layun, but he completed a move to Barcelona leaving Spanish left-back, Alex Grimaldo, who penned a five-year-deal from Benfica for £30m. He is young, has bags of potential and will be a vast improvement to our squad.
Aymeric Laporte – £56m from Athletic Bilbao
Centre-back was another area I wanted to improve after letting Dejan Lovren leave for China last year. I experimented with Joe Gomez as my starting centre-half but later used Mamadou Sakho. I don't think I will be able to win the league with either so I decided to splash the cash on someone who is genuinely world-class. I activated the release clause in Aymeric Laporte's contract for £56m, and the Frenchman became Joel Matip's centre back partner for the coming season.
Transfers Out
Lucas Leiva – £3.2m to Quinjian
An offer for long-serving midfielder, Lucas Leiva, arrived from Quinjian and he spoke with me about moving due to the increase in wages. I had no use for him and had no worries in accepting the offer and sending him on his way. The only other departure in June was Alexander Manniger who retired.
Pre-Season – Arsenal (N)
Result: Arsenal 1-2 Liverpool
July 2017
Transfers In
Kasper Schmeichel – £2.8m from Leicester
With Karius moving on and Mignolet also transfer listed, I needed adequate cover for our new number one. Former Premier League champions, Leicester, were relegated just a season after they lifted the title and many of their star players submitted transfer requests. One of whom was Kasper Schmeichel, who I picked up on the cheap for just £2.8m.
Kwadwo Asamoah – £7.5m from Juventus
Another player I picked up on the cheap was Kwadwo Asamoah. The Ghana international found himself transfer listed and available for around £7.5m. Asamoah can play in a number of positions ranging from centre midfield to left-back, so he will be a good cover option to have.
Nampalys Mendy – £1.7m from Leicester
French midfielder, Nampalys Mendy, became another recruit from Leicester after he submitted an official transfer request with the Foxes. Mendy is primarily a defensive midfielder, and after the departure of Lucas, I thought we could use some extra cover. For just £1.7m, I couldn't say no.
Riyad Mahrez – £20m from Leicester
Another signing from Leicester – what a surprise! Riyad Mahrez opted to stay with the club following their title-winning season but was regretting his decision when he found himself back in the Championship. Leicester didn't want to lose their star man for cheap, but after some top class tapping up, Mahrez submitted a transfer request and completed his move to Anfield for just £20m.
Dimitri Payet – £20m from West Ham
Taking advantage of unhappy players is becoming a theme in this transfer window as Dimitri Payet completed a £20m move from West Ham. The French playmaker also submitted a transfer request, but the Hammers wouldn't budge on their £30m valuation. After some negotiating, we agreed on a price tag and Payet was signed to add some competition to our left wingers.
Manuel Locatelli – £19.5m from AC Milan
I made signing AC Milan youngster, Manuel Locatelli, a priority this window as he has tremendous potential. He fits perfectly into my tactic and could become one of the best midfielders in the world. We paid £15m up front, but the deal could rise to £19.5m. I doubt he will spend this season at the club as I am looking into destinations for a loan move.
Steven Gerrard – Free from LA Galaxy
Our final signing of July is the return of Steven Gerrard, who arrives from LA Galaxy on a free to take up a player/coach role at the club. Welcome home, Stevie!
Transfers Out
Simon Mignolet – £10m to Borussia Dortmund
Danny Ings – £15m to West Ham
Ragnar Klavan – £7.5m to Roma
Jon Flanagan – £6m to Leicester
Adam Bogdan – £5m to Real Betis
Tiago Ilori – £5m to Swansea
Kevin Stewart – £1.6m to Sheffield Wednesday
Taiwo Awoniyi, Cameron Brannagan, Marko Grujic, Divock Origi, Trent Alexander-Arnold, Sheyi Ojo, Andre Wisdom, Allan, Lazar Markovic, Manuel Locatelli – Loan
1st July – New York City (N)
Result: New York City 2-2 Liverpool
4th July – Orlando City (N)
Result: Liverpool 4-2 Orlando City
12th July – FC Den Bosch (N)
Result: Liverpool 3-0 FC Den Bosch
15th July – ADO Den Haag (N)
Result: Liverpool 3-0 ADO Den Haag
22nd July – FC Barcelona (N)
Our first real test in pre-season is against Spanish champions, Barcelona, in the recently created pre-season tournament – The Higher Tempo Cup. The other teams in the competition are Bayern Munich and AC Milan.
Result: Liverpool 3-3 Barcelona (Liverpool win on penalties)
We are through to the Higher Tempo Cup final after defeating Barcelona on penalties! We will face Bayern Munich in the final after they easily beat AC Milan.
23rd July – Bayern Munich (N)
The next day, we face Carlo Ancelotti's Bayern Munich in the final of the pre-season tournament. It will be our last pre-season fixture as we await the announcement of the Premier League fixtures.
Result: Bayern 1-2 Liverpool
We have lifted The Higher Tempo Cup! Not a bad way to end the episode!
It's been a long episode so if you've made it this far, I appreciate it! Our pre-season and the majority of our transfers have been completed so it should be back to usual next episode. We return to Premier League action looking to once again challenge for the title, and there is still money in the bank, so even more transfers will be on the cards. See you there!
Next Episode:
– Watford (A)
– Manchester City (H)
– West Brom (H)
– Tottenham (H)
– More transfers?
Who do you think we will sign in the next episode? Stay tuned for the next episode to find out! Thanks for reading!
Follow me on Twitter – @MarcusBanks7 – Visit my blog The Beautiful Game