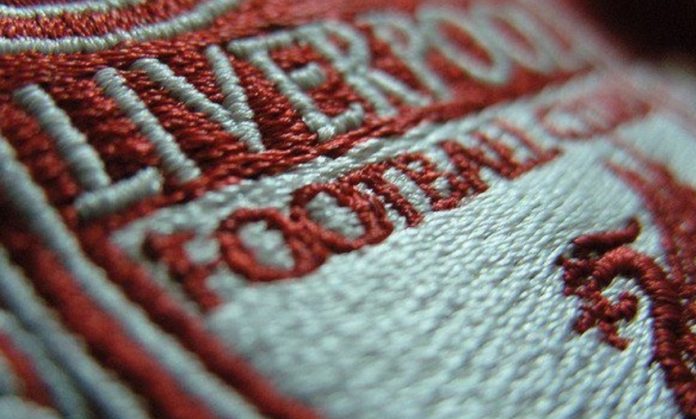 Liverpool are on a high after a superb episode eight and are chasing Arsenal in the race for the Premier League. We battled to victory over Bournemouth before inflicting heavy defeats on Watford, and our Merseyside rivals Everton. The Gunners are still in fine form and will be tough to catch with some tricky fixtures on the way in April.
Follow me on Twitter – @MarcusBanks7 – Visit my blog The Beautiful Game
We have four crucial games as we enter the title run in including a trip to Stamford Bridge to face Chelsea and we welcome Manchester United to Anfield for the North West derby. Aside from that, we face two games on the road to Sunderland and Crystal Palace. Liverpool notably threw the title away against Palace a couple of seasons ago, and I'll be sure to avoid making the same mistake.
April 2017
Tactic
Bringing in Simon Mignolet for Loris Karius has made a massive difference to the side in my opinion, but I will be hoping to sign a new number one in the summer window. For now, we have to put up with Belgian (I don't have much hope). Mamadou Sakho will keep his place in the side after impressing me in the absence of Joe Gomez.
8th April – Sunderland (H)
First up is David Moyes' Sunderland, who I would have great pleasure in beating after he questioned my managerial abilities in the pre-match press conference. He also took a dig at me after I was named Premier League Manager of the Month for March. We'll see who is laughing at the end of the season David as the Black Cats are currently in a relegation dogfight.
Line-Up:
Mignolet; Clyne, Sakho, Matip, Moreno; Emre Can, Lallana, Henderson; Mane, Coutinho, Sturridge
Result: Liverpool 0-0 Sunderland
A hugely frustrating afternoon. We have now failed to beat Sunderland this season which is bitterly disappointing. Moyes set his side out to defend yet again but didn't have Joel Matip to help them with an own goal this time. I piled on the pressure which resulted in more chances for my opposition, but their former goalkeeper was in fantastic form and was rightfully given the man of the match award. I suppose one point is better than nothing.
16th April – Chelsea (A)
After our poor performance against Sunderland, we face an even tough test in the form of Chelsea. We are on the road against a struggling Chelsea side who are considering parting ways with Antonio Conte. Nevertheless, picking up a result against the Blues will always be tough. Nathaniel Clyne and Philippe Coutinho are suspended after picking up too many yellow cards.
Line-Up:
Mignolet; Caceres, Sakho, Matip, Moreno; Emre Can, Lallana, Henderson; Mane, Firmino, Sturridge
Result: Chelsea 1-0 Liverpool
We've picked the perfect time to start picking up bad results, haven't we? Defeat at Stamford Bridge means Tottenham have bridged the gap in the Premier League and we remain second only on goal difference. More importantly, we have lost ground to Arsenal in the race for the title. Pedro's goal was enough to secure the points for the Blues as we couldn't get going in the final third. The loss of Coutinho was a big blow and hurt our chances of getting a result. We are now five points behind Arsenal heading into the game against Crystal Palace which is now a must-win affair.
22nd April – Crystal Palace (A)
This episode has already been a disaster and history should tell you that Selhurst Park will not give me a break. Liverpool famously bottled the league title under Brendan Rodgers in 2014 after blowing a 3-0 lead to Crystal Palace. Thankfully, the Eagles have now sold Dwight Gayle so we should have an easier time. Coutinho and Clyne return while Marco Asensio replaces Adam Lallana who has a knock.
Line-Up:
Mignolet; Clyne, Sakho, Matip, Moreno; Emre Can, Asensio, Henderson; Mane, Coutinho, Sturridge
Result: Crystal Palace 1-2 Liverpool
Finally, our £25m signing has delivered. Asensio ran the midfield and provided both assists for our goals. The Spaniard picked out Coutinho who opened the scoring after just 19 minutes. Daniel Sturridge doubled our lead before half-time from another Asensio through ball. All we had to do was hang on to our advantage and stay in the hunt for the title. Frazier Campbell's late goal gave us a nervy ending, but our defence held strong and secured a vital three points.
29th April – Manchester United (H)
An Arsenal slip-up against Manchester City has given us hope and blown the title race wide open. The Gunners could not overcome Pep Guardiola's side, and we can move within two points of first place heading into May. There is one obstacle in our way. Manchester United. Jose Mourinho's men are fighting for a top four place and will be a tough test following a poor run of results. We are without Sturridge who has a knock so in comes Divock Origi.
Line-Up:
Karius; Clyne, Sakho, Matip, Moreno; Emre Can, Lallana, Henderson; Mane, Coutinho, Origi
Result: Liverpool 2-1 Manchester United
Is there a better time for your captain to step up? Origi got us off to a flyer with an excellent low strike that left David de Gea no chance after just five minutes. I decided to change my approach to defensive to try and grind out the win. However, this backfired and allowed Wayne Rooney to equalise shortly after half-time. I switched back to my usual style of play, but I thought it was too little, too late until Jordan Henderson scored the goal of the season from all of 30 yards with just eight minutes on the clock. What a win.
We moved top of the table following the win over the Red Devils, but Arsenal has a game in hand meaning the title is still up for grabs. We could become Premier League champions in the next episode if results go our way. We have very winnable fixtures and fate could be in our hands. It's up to the players to end this season on a high.
Next episode we will find out who came out on top and who will be crowned Premier League champions. Thanks for reading!
Next Episode:
– West Ham (H)
– Hull (A)
– Burnley (A)
– Champions?
– End of season awards
Will Liverpool be crowned Premier League champions in my first season at the club? Stay tuned for the next episode to find out…
Follow me on Twitter – @MarcusBanks7 – Visit my blog The Beautiful Game