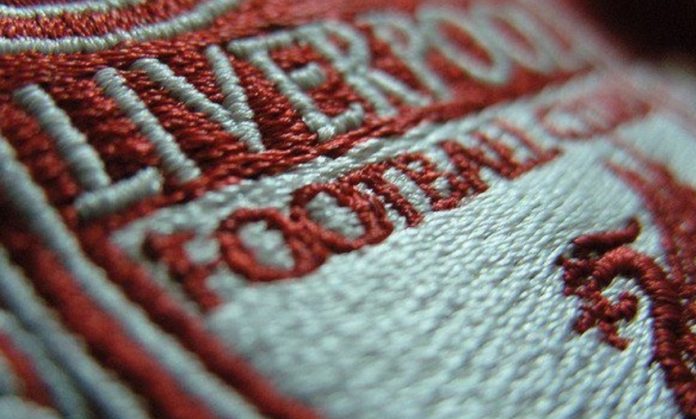 I'll be the first to admit it, and my Facebook would not let me forget, August was a disaster for me. I was given a baptism of fire in the league with my opening two fixtures against Manchester City and Arsenal. Losses against top opposition could be excused, but back-to-back defeats to Rotherham and Southampton are unacceptable.
September represents an excellent opportunity to forget our early form and get our season back on track. It also gives me the chance to shut certain people up who have questioned my managerial abilities.
September 2016
I held a short team meeting to encourage the players to kick on and forget our performances early in the season. An EFL Cup exit is not the end of the world and will allow us to focus on the league.
Tactic
I am sticking with my 4-3-3 tactic as I feel it will be effective once my team can adjust to it. I am bumping up our training intensity to try and get the tactic familiarity up. I am dropping Ragnar Klavan as his poor form really cost us in August and will be putting an enormous amount of weight on Joe Gomez by giving him a chance in the first-team.
10th September – Leicester City (H)
Next up is the Champions. Leicester bounced back after an opening day loss to Tottenham and beat West Brom but could only draw against Stoke. We enter this clash in 19th and desperately need a win. Bringing Gomez into the side should help the defence in my opinion, and I will also be dropping Georginio Wijnaldum for Jordan Henderson.
Line-Ups:
Result: Liverpool 3-0 Leicester
Finally, our first win! We took an early lead through Roberto Firmino after some good work by Sadio Mane. The Senegalese international was then fouled by Wes Morgan and Emre Can slotted the resulting penalty. The game was sealed before half-time by Adam Lallana. We restricted Leicester to just two shots which I am very pleased about. A good overall performance and a vital three points.
17th September – West Brom (A)
A difficult away trip to West Brom was up next. The Hawthorns is always a difficult place to go, but the result against Leicester will give us confidence. I have kept faith in the line-up which beat the Foxes and welcome Daniel Sturridge back into the match day squad after his injury in the last episode.
Line-Ups:
Result: West Brom 0-5 Liverpool
What a win! I knew my tactic would be successful after a bit more training and this result proves that. I stated last episode that the false nine is crucial to the success of our team and Firmino clocked a 9.9 rating against the Baggies. Philippe Coutinho opened the scoring after one minute, and Firmino had a hat-trick before half-time. Mane also grabbed a hat-trick of assists which capped an incredible performance all-around. Very impressed.
24th September – Stoke (H)
Our last game in the month and the final game in episode two. Stoke is a notoriously difficult fixture, and the Potters were brimming with confidence following a 2-1 victory away to Tottenham. However, after our huge win over WBA, I was confident of picking up a result against Mark Hughes' men. Hughes decided to have a go at me at the pre-match press conference which made me want to win even more. Lallana was injured against the Baggies meaning Wijnaldum returned to the starting eleven and Alberto Moreno was suspended, so I drafted James Milner in at left-back.
Line-Ups: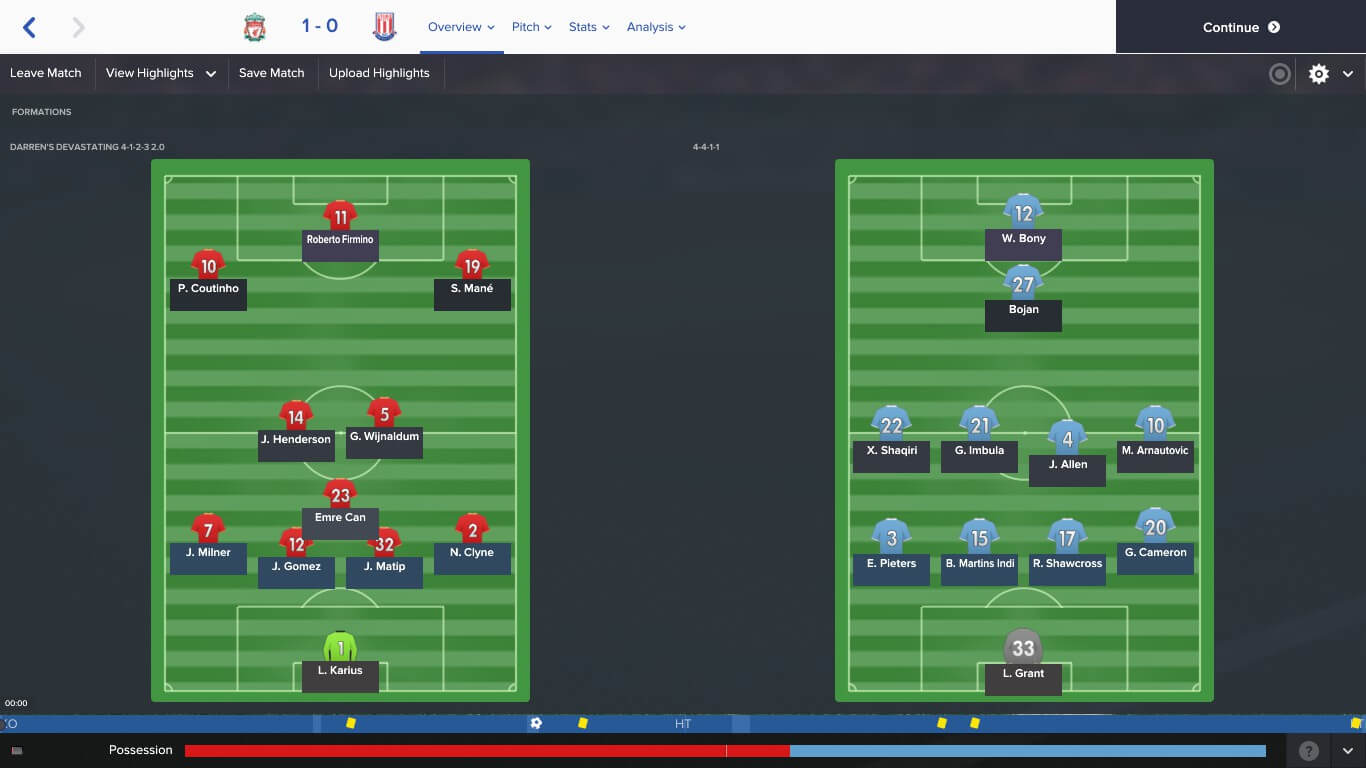 Result: Liverpool 1-0 Stoke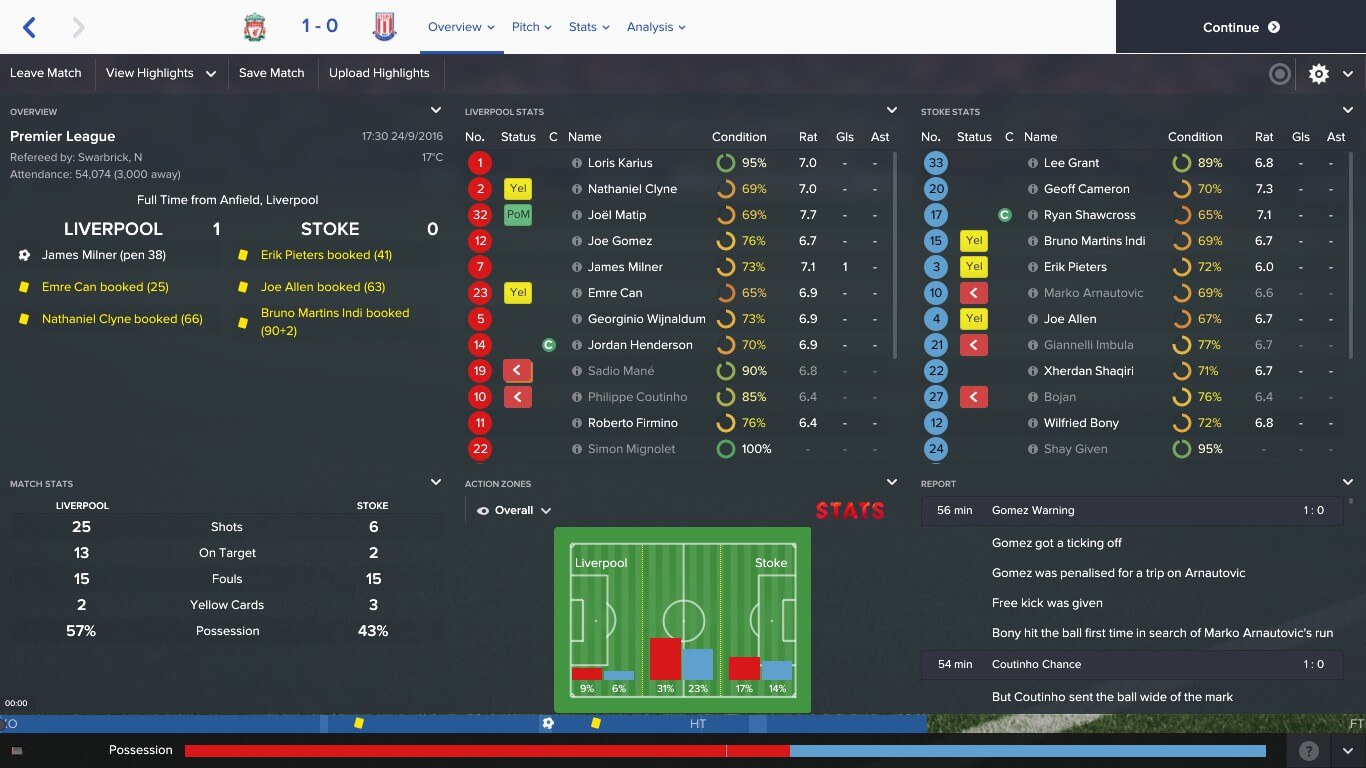 An early penalty after a push on Wijnaldum proved crucial with Milner keeping his cool from the spot. You can always rely on 'Millie' to net from 12 yards, and it secured the three points despite a lacklustre performance. Firmino could not build on his performance against West Brom meaning I might bring Sturridge back into the side. Mane had a knock at the end of the game which could hurt us going into October.
That's the end of episode two where we won all three of our fixtures in September. A hugely contradicting episode after our nightmare start. We can definitely build on these results, but an injury to Mane could hurt us due to our lack of squad depth. Gomez proved a quality addition to our back four and will keep his place in future games. We end the episode in 13th in the league.
Next Episode:
– Tottenham (H)
– Middlesbrough (H)
– Swansea (A)
– Everton (A)
– Our first transfer?
Can we maintain our good form and continue to climb the table? Stay tuned for the next episode to find out…
Follow me on Twitter – @MarcusBanks7 – Visit my blog The Beautiful Game