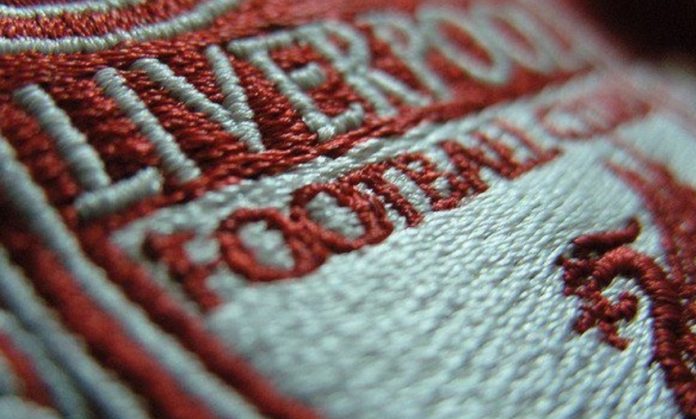 Football Manager has been out for a few months now and while I have played around with some simulation saves, I am yet to get into the game. My first save was riddled with long-term injuries meaning I soon lost interest and ended up abandoning my save.
With the game updating to 17.2, I have decided to give it another go and will be uploading my journey to the Higher Tempo Press. Let's begin.
Picking a Club
Deciding which club to start your managerial career with is one of the most difficult decision a young tactician has to make. I decided to take control of my beloved Liverpool and attempt to deliver our first Premier League title. For realism, I decided to disable the first window transfer budget, so my squad remained the same as the real-life roster. Since I was making no transfers, I started the game at the end of pre-season meaning our journey will start in August.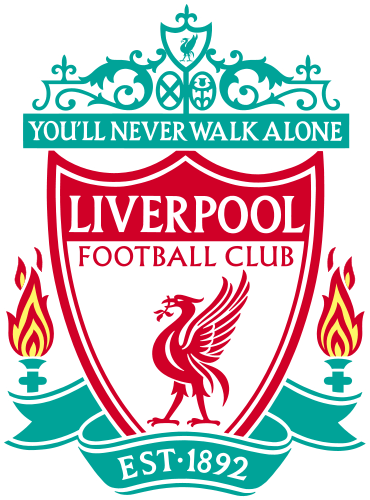 August 2016
The season started with meetings with the board, the squad and my backroom staff. I have retained the majority of Jurgen Klopp's backroom staff and will keep Zeljko Buvac on as my assistant manager. The board outlined that they want to reach a Europa League spot and the semi-finals of the FA Cup.
Tactic
The tactic I will implement is one I used to great effect in last year's game. It is a 4-3-3 system which I feel will bring the best out of my current squad. The most important positions are the full-backs, inside forwards and the false nine; who is crucial to our success this season.
13th August – Manchester City (A)
What a start to the season! Pre-season had left a few first-team players injured meaning I would be fielding a weakened squad who are yet to adjust to my attacking tactic. City were at full strength meaning I knew that I would in for a tough time.
Line-Up: Mignolet; Clyne, Klavan, Gomez, Milner; Lucas, Wijnaldum, Lallana; Coutinho, Firmino, Mane
Result: Manchester City 4-0 Liverpool
For some reason, the game did not save any data from this game hence the lack of screenshots. City simply blew me away with Nolito opening the scoring after just three minutes. Kevin De Bruyne doubled the lead just ten minutes later. I introduced Divock Origi for Roberto Firmino, but it made no difference as Sergio Aguero scored on the hour mark and netted a penalty three minutes from time. Not an ideal start to the season but as my squad adjust to the tactic results should improve.
20th August – Arsenal (H)
Another tough game following a humiliating loss at the Etihad. Arsenal have one of the strongest squads in the league and should be challenging for honours at the end of the season. I welcome a few important players back such as Joel Matip and Emre Can. Alberto Moreno replaces James Milner at left-back to cope with the pace of the Arsenal attack.
Line-Up: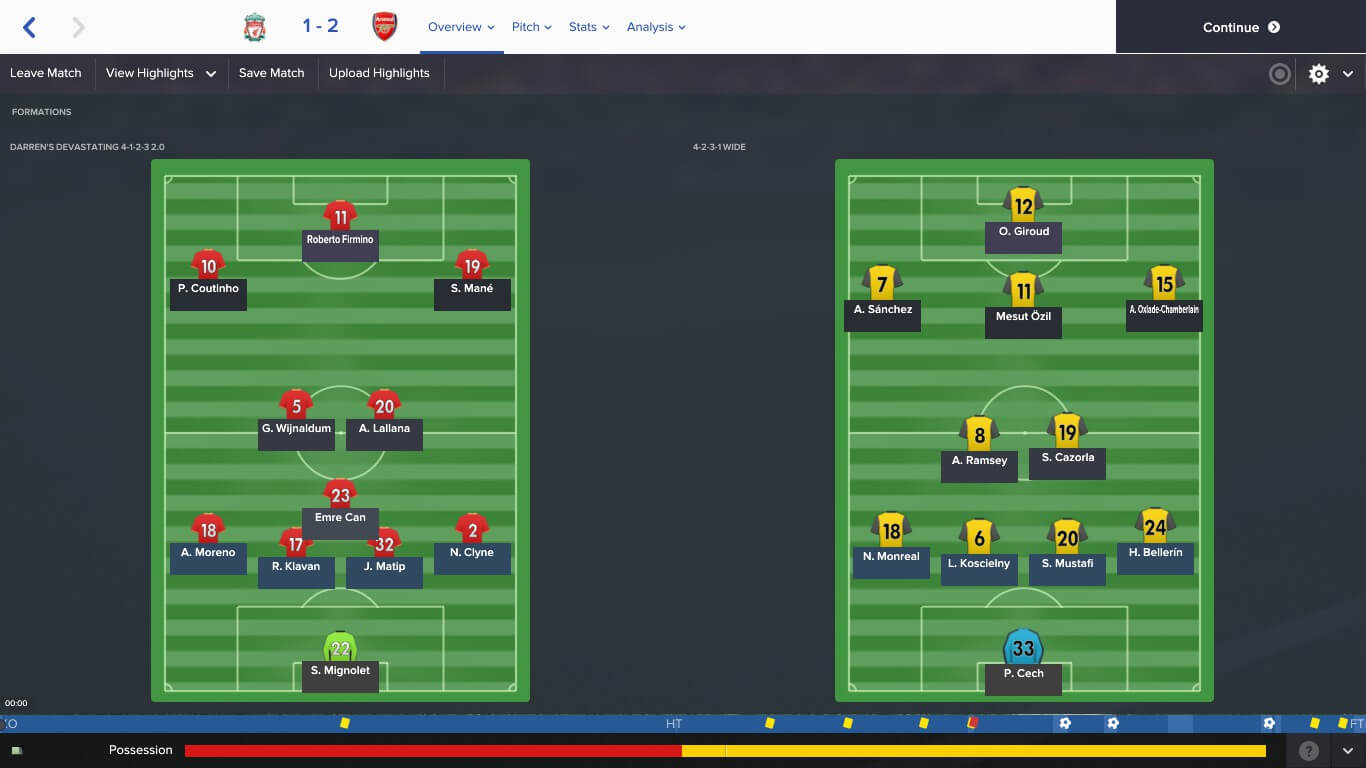 Result: Liverpool 1-2 Arsenal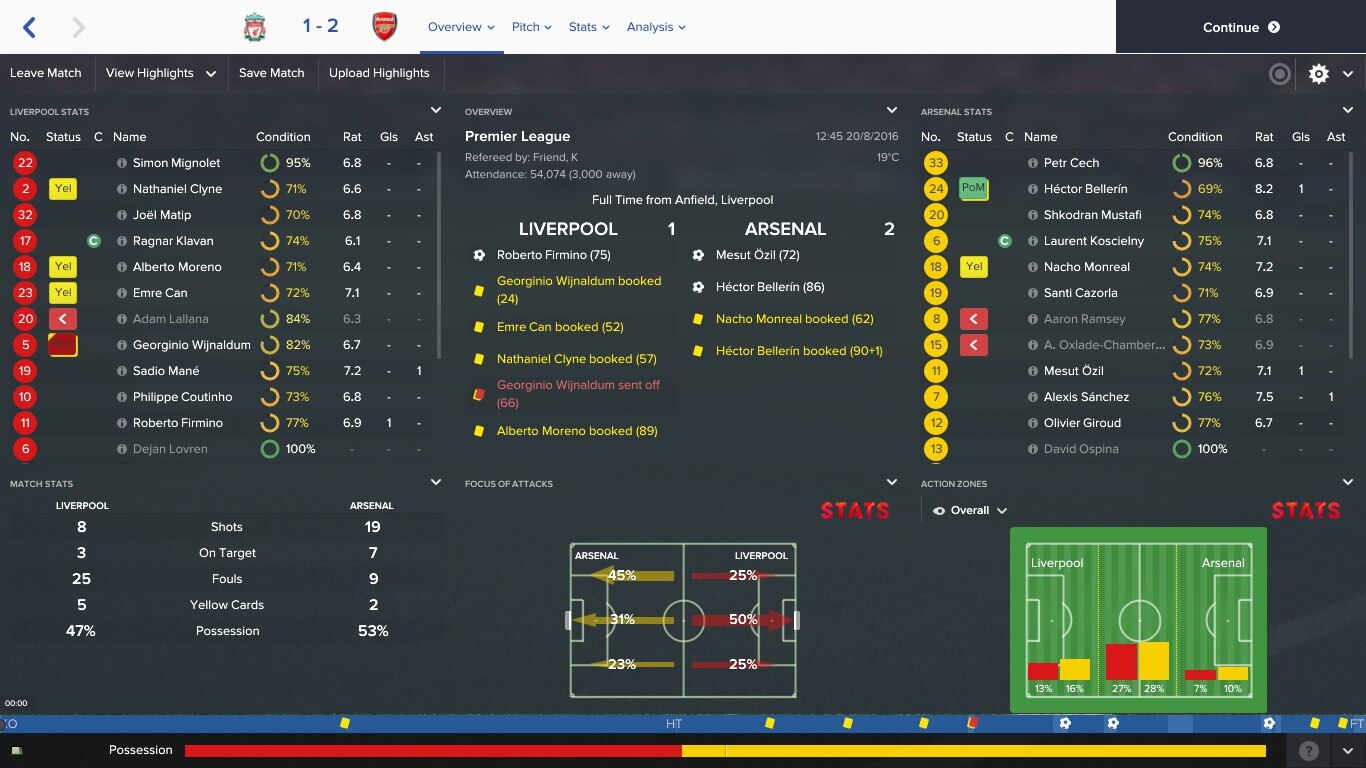 It was a back and fourth game but Arsenal simply had too much for us, and we ran out of steam. Georginio Wijnaldum's red card hurt us massively and led to Mesut Ozil opening the scoring. Firmino equalised, and I was happy to walk away with a point before a mistake by Ragnar Klavan gave Hector Bellerin an easy tap-in for the winner. A terrible start to the league campaign.
23rd August – Rotherham United (A) – EFL Cup 2nd Round
After two losses on the spin in the league, an away tie to Rotherham in the EFL Cup represented a good chance to get my first win as Liverpool manager and instil some confidence into the squad. I made a few changes, bringing in Trent Alexander-Arnold and Cameron Brannagan as well as Daniel Sturridge.
Line-Up:
Result: Rotherham 2-1 Liverpool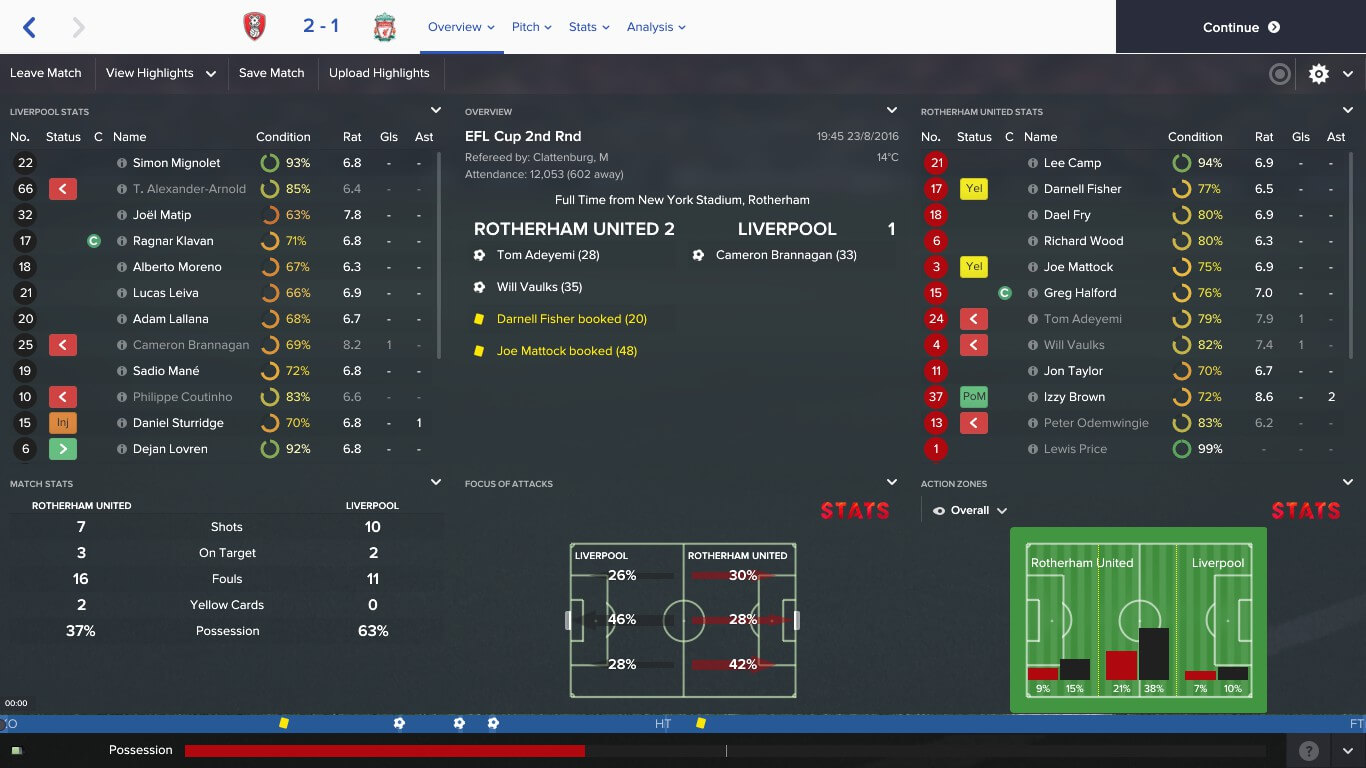 Another nightmare game for us. The sooner the squad adjusts to the tactic the better as this was another disappointing performance, especially in defence. Rotherham took an early lead, but Brannagan equalised with an excellent goal. However, another mistake by Klavan resulted in Will Vaulks netting the winner. Luckily for me, the board do not care about the EFL Cup, but I am not pleased with losing to lower league opposition. An injury to Sturridge rubs salt in the wounds.
27th August – Southampton (A)
Simply a must-win game. Three losses from three put me under immense pressure and St. Marys is a tough place to go. I decided to field the same team which was narrowly beaten by Arsenal in the hope of a similar performance from the lads. This will be our last game of the month and therefore the final game of our first episode.
Line-Up:
Result: Southampton 3-1 Liverpool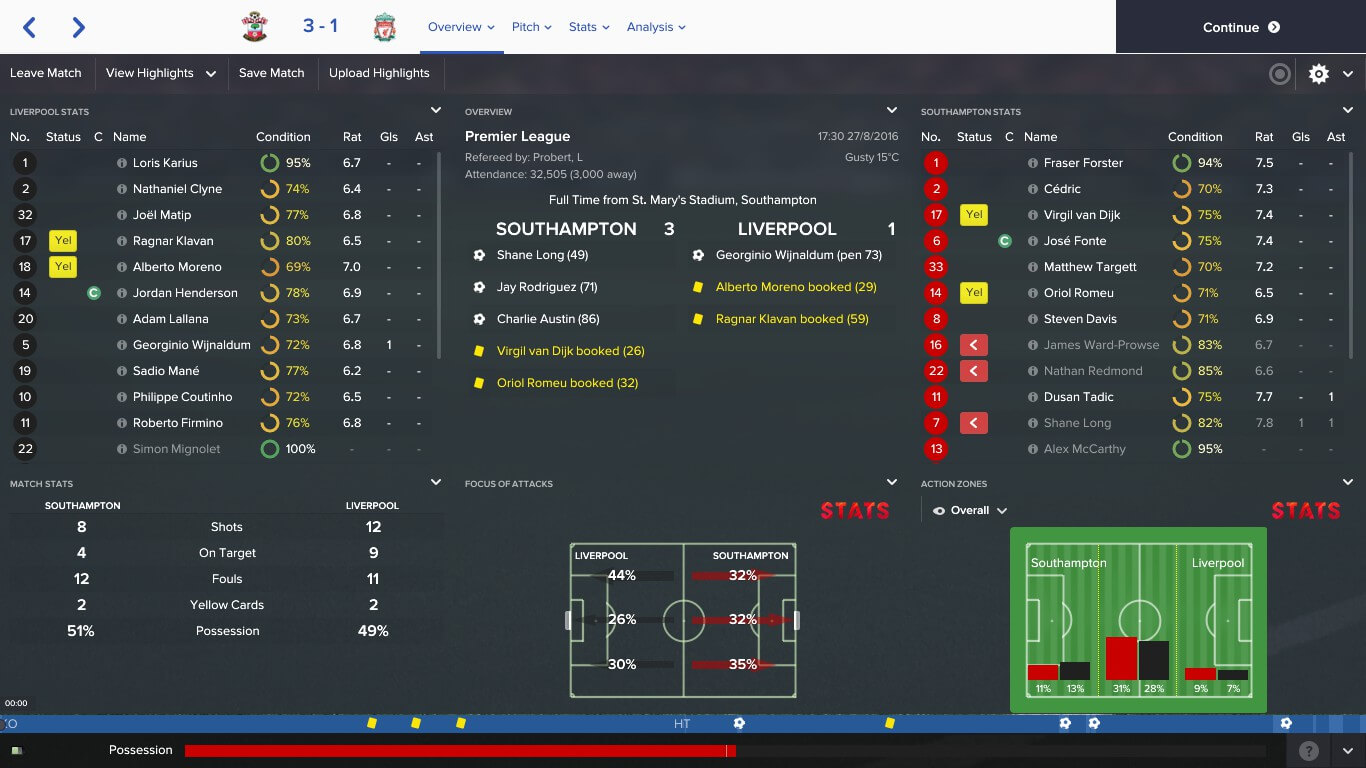 You have got to be kidding. Another hugely disappointing loss and another abject performance. Klavan was disappointing yet again, and Sadio Mane struggled against his former employers; he has yet to get going this season. Our defence couldn't handle the pace of Shane Long, but individual mistakes cost us yet again. Improvement is needed, and changes in defence could be the answer.
That's the end of episode one where we lost all four of our opening fixtures. What a disaster.
Next Episode:
– Leicester (H)
– West Brom (A)
– Stoke (H)
Can we turn our form around? Stay tuned for the next episode to find out…
Follow me on Twitter – @MarcusBanks7 – Visit my blog The Beautiful Game
=