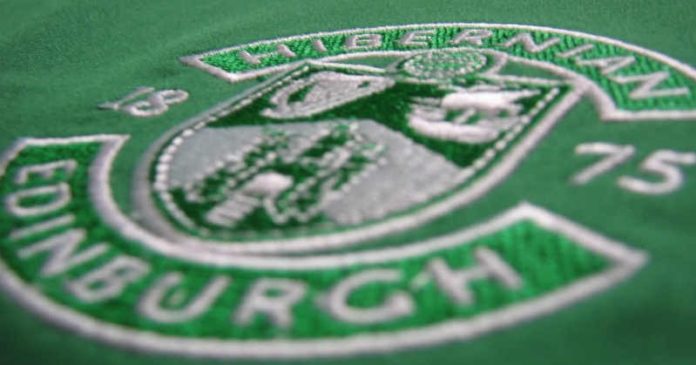 The Last King of Scotland

A Hibernian Tale: Part 3:2
Extract from the Managers diary:
'Knock knock.'
Garry sighs. 'Who's there?'
'Yo momma.'
'Yo momma who?'
'No, Garry. That was the joke. Your mother came to my house. Because she wanted to shag me.'
Garry shakes his head before silently leaving the office.
Part 2 of my third season. The first part ended on a positive. We were flying in the league, sitting comfortably in second behind the surprise leader Dundee. Unfortunately we'd taken a knock in the cups when we were knocked out in the Euro Cup and also the Betfred Cup. It was disappointing because I enjoy winning things. Lots of things. So to have 'things' snatched away from me is very irritating indeed. It did allow us time to concentrate on the league alone and that's never a bad thing.
Fixtures End of September – January:
I ended my last update on a high with two back to back wins. My players were happy, the new owner R Kelly was happy, I was happy. Happy, happy, happy. Except I'm not happy. I want to win this league title more than I want to win the lottery. OK, maybe not that much. But I want it bad. Real bad. Like a dog watching you eat a KFC bargain bucket level of bad.
Next up, Hamilton. What's that Hamilton? You're bottom of the league, struggling for points and desperate for leniency? Nah, 2-0 away, cheers. Hearts, our derby, half of the city's pride is at stake here. Will they leave our lads disappointed? Nope. Another 2-0 win. Aberdeen at home. A good solid side, Aberdeen. I respect them a lot. Not enough to stop me from taking another 3 points with yet another 2-0 victory. Easy this. Alright St Johnstone, nice to see you, how are you guys? Boom, 4-1. Cya later lads. At this point we are on a six game unbeaten run, not including a 3-0 victory over PSG Reserves.
So, as you can imagine we're feeling good about ourselves now. An irritating 1-1 draw to Falkirk put an end to our winning spree but not our unbeaten run which was still ongoing. We dusted ourselves off with a 2-0 win over Rangers but annoyingly drew again. This time against our main title rivals Dundee. At this point we've hurdled them into 1st by four points thanks to our great form, so a win would have saw us rocket ahead. To be honest we were lucky to get a draw, with Dundee leading from the off and us only managing an absolute thunderbastard of a goal in the dying moments from Hardie. It subsequently won him goal of the month too by the way.
Patrick Thistle away followed with a drama filled game that ended 3-2 in our favour. Again, we were riding our luck a bit here. The Christmas season is starting to heat up and fixtures are coming thick and fast. Days later we faced Ross County at home, a comfortable 2-0 win was swiftly followed by 3-0 against Hamilton. At this stage we have pulled comfortably away from the trailing pack, with a nice 8 point cushion. I'm thinking to myself 'We've got this sown up here. Might as well start etching our name onto the title now.'
Then Motherwell came to town.
A frustrating 1-0 loss brought our fifteen game unbeaten season in the Scottish Prem to an end. At one point I hoped maybe we would repeat our first season, when we went the whole time unbeaten in the league. Alas nay. Dickheads. No matter, Celtic next. I got the lads together in a meeting to try and pick their morale up. Unfortunately half of the lads left the meeting more frustrated than beforehand. Shit. I decided to butter them up in my pre-match team talk but the mood was bordering on poor. It was no surprise then that we found ourselves 3-0 down before the halftime whistle was blown. 'You bunch of dickheads,' I roared at them before the changing room door was even closed. 'Think you are all the big I am now do you? Well I can tell you, there's no trophy for topping the league at Christmas. Sort your shit out before I hook the lot of you.' The game ended 4-3 in Celtic's favour but I left Celtic Park feeling equally proud of the lads as I was disappointed. The only problem was Hearts were next up and there was little time to prepare and refresh. We'd been hit by a number of injuries at this point too. Russo, Maffeo and Cotan were out, and Enoh was suspended. I was fearing the worst. Heaven forbid if Hearts are the ones celebrating at the end of the day. I'd be seriously worried about a spiral in our form and morale.
2-1 to us. Thank any and all of the deities the world has ever known. A tight affair, with us scraping yet another late winner but so long as we are banking three points I'm not complaining. It served as a kickstart for our form once again too, with us going on to beat Aberdeen 2-0, St Johnstone yet again 4-1 and Falkirk 2-1. Bringing us up against Celtic once again, this time at home. The game ended 1-1. Besides from cup games, I'm not sure I've actually beat Celtic in the league. If so, that's a very disappointing statistic. One I'll look to change.
With this run of results it has left me sitting 1st. But this is only the first half of the season and there are still plenty games to go.
As you can see, Dundee have finally succumb to the gulf in class and slid down the table and have instead been replaced by our closest rivals, Hearts. The city of Edinburgh rejoices. Celtic have been disappointing and are a full fifteen points behind us. It's now at the stage when questions are being asked of manager Brendan Rodgers as rumours are circulating. I tell you, after winning the title two years on the bounce you'd think he'd be due some kind of grace. Football hey? Anyway even if Hearts win their game in hand we are still seven points ahead. But I'm not someone who lets complacency settle in. The title is in our hands now and I fully intend to keep it there.
Standout Performances:
Special mention to Ryan Hardie, who as usual is having a wonderful season so far. In all competitions he's played 24 games, scored 16 goals and assisted 9 times. The loan deal to bring in Antonio Xavier seems to be paying off as he's forming a formidable partnership with Hardie, at the expense of former favourite Jason Cummings. With half a season to go, we'll see how it pans out.
Up the Hibees.