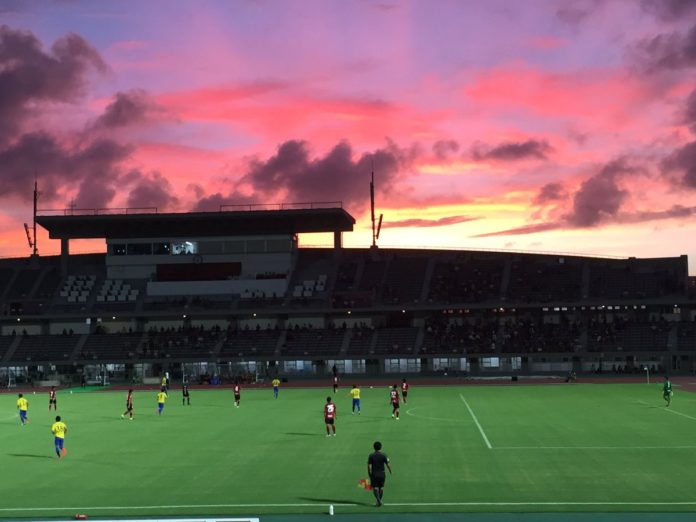 Hello from the Island of Okinawa.  I have news my friends, I have news.  The regular season is complete and I am sure you are al just dying to know how FC Ryukyu have fared in their second season under my control.  No?  Surely someone must be reading this wanting to know….
Despite having an average age of just 17 years, my youthful strikerless sons managed to achieve this:
Not bad hey, especially as that was announced with six games to go.  At that point there was a chance we could still go straight up, but alas it was not to be as last season's favourites Oita turned up a year late to spoil our fun.
Still, that's quite a gap to third place.  I'm very pleased with the season so far but it all comes down to the next two games.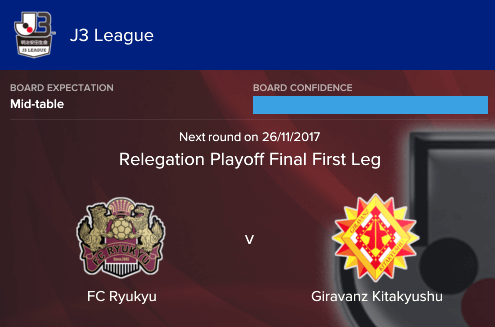 These boys finished second bottom.  Incidentally, the team that finished bottom won the J3 last year.  I do not know what to expect from the oppostion.  They are either going to be hopelessly low on confidence and therefore there for the taking, or a decent team grateful to get the chance to gain confidence against a bunch of kids.
This doesn't help.
Yumi has been bloody marvellous at right back this season.
I don't want to sit here and point fingers at kids that I need to put in a shift, but Ren and Stimpy need to play well.  Stimpy?  Talent Ndlovu has just been given a new nickname this very second.  I also need the two rocks at the back to be bigger and stronger than ever before.
I'm getting nervous just typing this.  The final update of the season, with the result, will be posted tomorrow…
Sayonara!