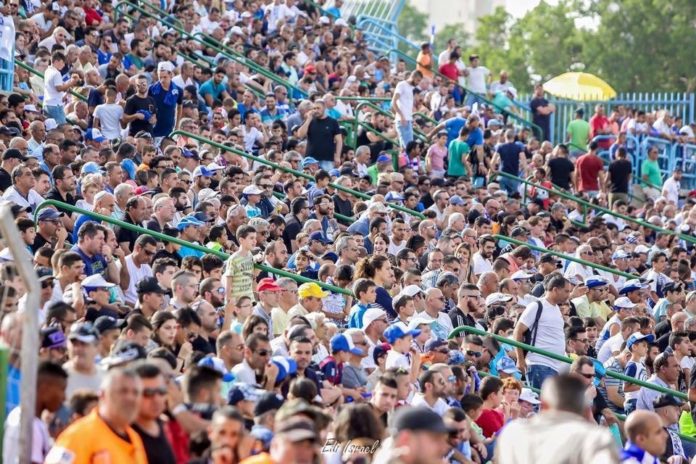 I'm glad I wrote that previous blog post. After writing there that it would be realistic to expect Hapoel Ashkelon FC's board to agree to an increase in the number of coaches, I thought 'Why not now?'
They agreed to an extra coach to 'allow for greater specialisation'. Which in fact is exactly what we need. Rozental is a good assistant manager but not a great coach. He's studying got a Continental Pro Licence, so we can expect him to improve. But he's spread too thinly at present, having sole responsibility for attack, shooting, and ball control coaching.
I decided that for the new appointment I'd prioritise technical coaching. Developing players who are good on the ball is I think a key to moving to the next level. Before we can start to look up the table, rather than down, that's what we need to achieve,
Without much ado I sign Oz Elia, a coach with little experience or reputation but who looks to have expertise in technical coaching, backed by a good mentality.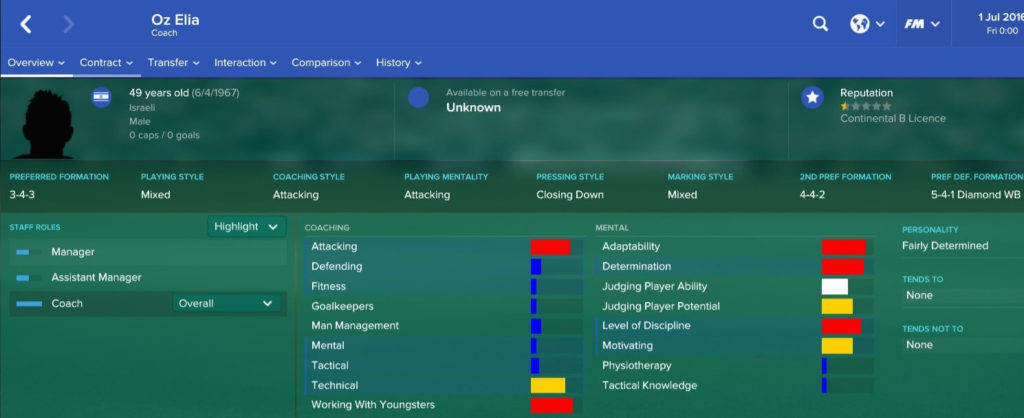 I'm delighted. Bringing in Elia promises a triple whammy:
Enhanced technical coaching
Reduced pressure on Rozental as a coach
A timely boost. In parallel universes (aka FM14-16) my teams have tended to fall apart as the hours of daylight lengthen. I'm not entirely sure why, which is maddening. I'm keen to counter this tendency with interventions that move things onwards and upwards. Appointing a technical coach surely counts as that.
In addition, the arrival of Elia removes an impediment to offering Rozental a new contract. I think Seb does a good job, but the truth is that we've been carrying him a bit as a coach. With Elia alongside, we can focus Seb's coaching more.
I won't offer Seb a new contract just yet. There's a slight risk that he might then take his foot off the pedal. I can't take that risk in January.
For me, January is usually the cruellest month.