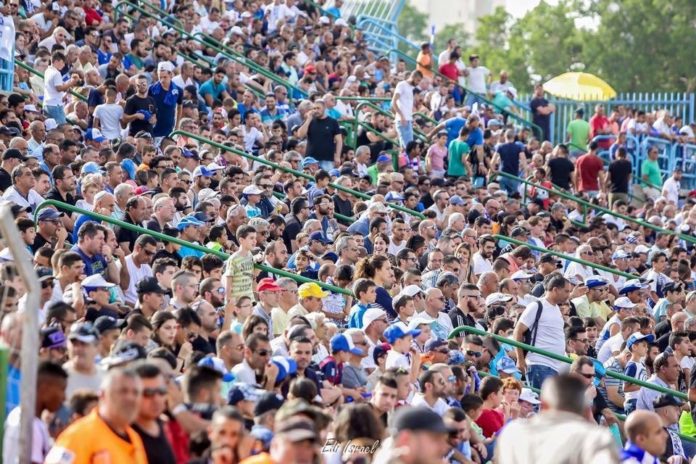 4 Dec 2016. I was going to leave the next post until the end of the calendar year, but yesterday's match has prompted me to publish early.
Hapoel Ashkelon FC's began December where we've been for most of the season so far: solidly mid-table – way above everyone's expectations, including my own. Our Premier League results have run as follows: DLWWL DWWLL WD.
For the first few months, we relied on our sweeper formation [hyperlink]. But those two successive defeats made me panic: we looked stale ragged and stale.
Since then we've relied on our asymmetric diamond formation, based loosely on Sir Alf's 1966 team. The early signs have been promising. The players look comfortable in their positions – even Reef Messika, who I've pushed out to the right side of midfield, in what I think of as the Alan Ball role.
But I feel insecure. Always at the back of my mind are the weaknesses in the squad that we uncovered at the start of the season, as I blogged at the time.
So I wasn't prepared for yesterday's match. Hapoel Haifa are a decent team: though we were at home, I feared it could be the week in which the wheels start to fall off again.
We went in at half-time 4-0 up. I watched from the dug-out thinking, 'What's going on?'
In the second half we defended poorly and let them create at least three chances that they should have created to put us under. It finished 5-1. Everyone associated with the club went home buzzing.
I hadn't seen it coming and today I watched the video to try to make sense of it. When things go so well, it's tempting to take credit – to assume it's the result of all the things we've been working on coming together – and also to think it might be the harbinger of things to come. But as I watched the video, I had to recognise that Haifa had been poor, at the back and in front of goal, and the luck had been with us.
Though our finishing had been good, there was nothing to suggest a sea change. I'd felt I'd been right to follow my instincts and keep level-headed in my post-match team talk. I'll need to keep them grounded.
Nice problem to have though.