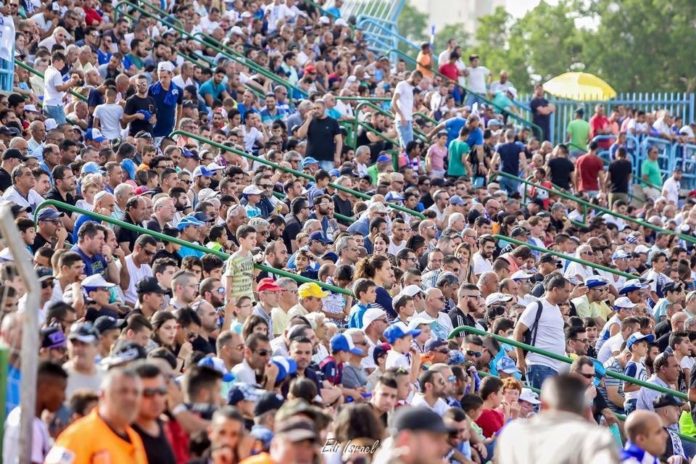 Rozental (my assistant manager here at Hapoel Ashkelon FC) and Kapeta (Chief Scout) are back in my office, seated once again at the round table that we use when we're conferring. This time we're joined by our Head of Youth Development, Avi Nimni. I respect Nimni, want to keep him involved.
We've got one player (Buzaglo) out the door and have accepted loan offers (100% wages) for another (Dao) – I expect one of those to go through. So we have the resources to bring in a striker.
To identify prospects we go through a process similar to when we began the search for a centre-back. First, on the flipchart, we list the deficiencies of what we have already.
Again, it's a weighty list. Our forwards are poor in the air ─ partly because they lack strength. Nobody would ever call them brave. Worse, their movement is poor and they just don't work hard enough. And, even if they did, they haven't the stamina to keep it up.
So if they aren't big, don't show and don't put themselves about, how are we going to get the ball to them – especially when they're also poor at anticipating situations?
I loathe them. Especially Swisa, the false nine, who surely has the talent to perform well but prefers to perform badly and then make excuses.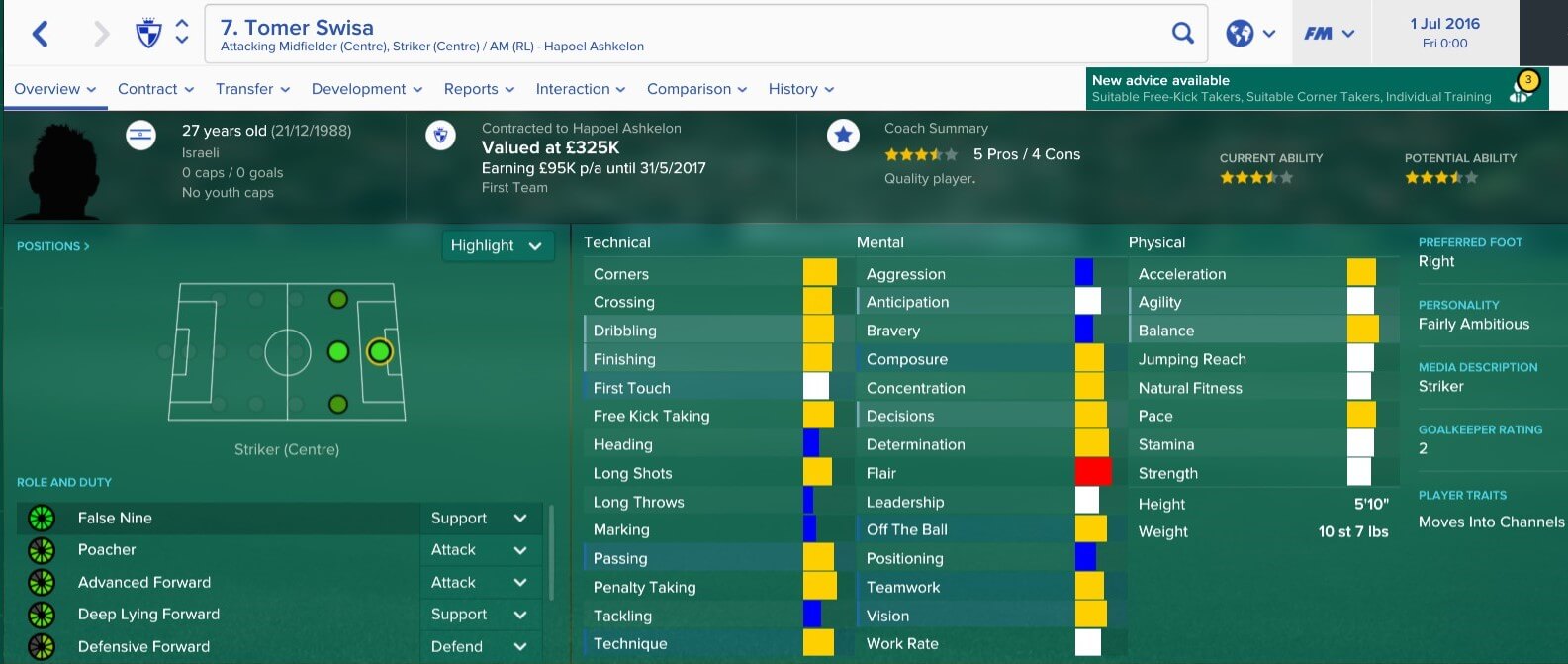 I don't think we're going to find, or be able to afford, a player who can make good all our deficiencies, so when it comes to searching our database I major on finding people who are big, strong, and brave (isn't that what all managers end up looking for?), but who will also put in a shift off the ball.
I have one player in mind already – a young target man called Gomis, who made a brief appearance for us as a sub in the Toto Cup whilst we had him in on trial. He didn't do enough to convince though, so I'm glad we identify other aspects.
One of them – M'peti Nimba (another target man) – looks promising enough to invite in on trial straightaway. I invite Gomis back too. I've organised a friendly against Gaza ('friendly' might not be the happiest description). They can each have 45 minutes: that way we'll at least see what kind of players they are.