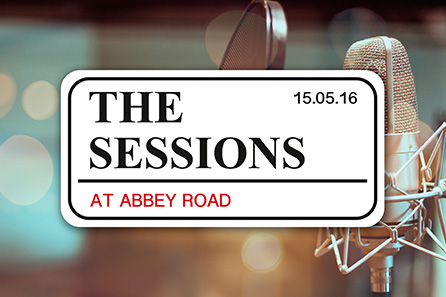 Hello and welcome to the first official post for Football Manager Sessions. I'm going to kick this off by straight away asking for your help – I need a club to manage, and I need you to help choose it. In the last few weeks, I've been putting in hours of preparation for this series (and simultaneously procrastinating from real life), getting a feel for the new Football Manager in the hope I don't show myself up too much now that I'm posting my results online.  During that time I've managed to come up with a shortlist of teams I'd like to manage, but that's not what this series is all about.
I want everyone who reads this story to be as involved with the site as possible. I've read and watched a lot of stuff on Football Manager recently, and one criticism I've had of what's been terrific work otherwise is that the reader/viewer can often feel pretty disengaged with it all. Essentially we're just watching someone else play the game, with no real input in how the story goes. So I've set up this site – with the idea that although I'll be documenting the results, I won't necessarily be the sole figure in charge.  And also, if things go badly, I can blame you lot as well.
Moving swiftly on, I present to you my four leading candidates for management. Whenever a new FM comes out, a number of sites write articles about "Top 10 teams to manage on FM" and although they're usually good ideas, I've tried to stay away from some of the teams you're likely to see have seen done more than once already.
Dundee United – Rangers and Celtic are two of the clubs who are often discussed as potential sides to manage, and Alex Stewart and Iain MacIntosh are doing a great job over at http://thesetpieces.com/ . But as soon as FM17 came out there was another challenge in Scotland I was interested, and that's the story of Dundee United, a side who only 2 years ago were battling for European spots in Scotland, dwarfing over their local rivals Dundee with a side full of young Scottish talent. But a couple of hard seasons and the Tangerines now find themselves in the Ladbrokes Championship, without their talent and that much money either.
There's three big positives to the job which entice me more than simply the task of rebuilding this stricken side.  The fan base remains large for the league, there are a number of good youngsters still at the club I think I could help develop – and more selfishly with a season in the Championship to start I think my job would start off pretty secure.
AJ Auxerre – Bienvenue to France, a nation I don't have all that much experience with when it comes to FM, especially not Ligue 2. Auxerre would be my location, and they share a similar theme to all the potential options at my disposal – a side who have dropped off in recent years and expect to be playing at a higher level. Auxerre boast the likes of Laurent Blanc, Phillipe Mexes and Eric Cantona amongst their alumni but times are hard in Burgundy. In 2009/10 they finished 3rd in Ligue 1, but it's been all downhill since then. Predicted to finish mid-table in Ligue 2 this season, the journey would be a long one but establishing Auxerre back on the European map is definitely a campaign I could get on board with.
Grimsby Town – For me Grimsby represent a good balance between two traditional FM career ideas. On the one hand, they're a club with history and by that ranking they should be stood higher than their league two status. On the other, they've struggled for the past ten seasons following financial trouble – spending 6 seasons in the Conference before finally making it through the play-offs this season.  The bookies don't back Grimsby to do much this year, in fact they're 5th favourites to go down. But with the likes of Omar Bogle in the squad, it's a project we could definitely get our teeth stuck into and the career would certainly have longevity to it.
A.C. Milan – I know I said I wouldn't go for the obvious clubs, but in my opinion Milan are one of the most interesting challenges on the game. With Juventus so dominant over Serie A for what seems like forever, they'll be tough to dislodge. But if there's one thing Milan have right now its money, and lots of it. Probably the biggest club to have received Chinese investment, the combination of high wages and Milan's name means drawing players should be a simple task – the difficult bit are getting those players to gel and earn points. It's a task that's stumped a host of managers in the past few years, but with a little help from my readers I think it's definitely something we can give a decent go – and if we're going to win the Champions League at FM Sessions I think this is definitely our best opportunity.
So there you have it, 4 options all of which with different struggles and paths to success. The plan is to start the series fully in a week's time, and in the first episode I'll give you a full run-down into the squad you've chosen and together we can start choosing which players to keep and which players we'll move on. Whoever you choose, I look forward to seeing you at the next stage of this journey.
Twitter: @thebackpage21