Football Manager is a game that appeals to people across the globe precisely because you can make it as complicated and life like as you want. There are some amongst us who will choose to use the in game editor to make their 'jobs' as easy as possible and ensure that they win every trophy available to them, and that's fine. They've spent their money on the game and they are entitled to play it however they see fit.
There are others amongst us who seek to make the game as realistic as possible by installing a structure at the club that they are managing and looking to create a philosophy based around their own vision of how the game should be played.
I fall very much in to the latter category. Football Manager is for me very much a way to relax and escape briefly from the pressures of my own day to day life. In years gone by I would achieve this by creating various tactics and experimenting with tactical concepts. Now though I choose to play with much more of a focus on scouting, recruitment and squad management.
In the first of what will hopefully be a series of articles I will be taking you through my practices in terms of all of the above. I plan to use Southampton as the basis for this series of articles and instead of updating about the save in a 'traditional manner' I will do so through a series of different reports looking at various aspects of the save.
Setting up your recruitment strategy
I should probably make it clear at this point that this is not a guide to the perfect recruitment strategy but rather it is an insight in to my take on it.
When I first take over a club I like to make sure that I have a full appreciation of the squad at my disposal including the strengths and weaknesses of the squad as a whole with an understanding of players that are currently with the club at the youth level.
A common theme amongst many football manager players is a tendency to ignore the youth at the club from the start of the game. They will often go straight out and sign younger players who they know have high potential supplementing this with big money signings to go straight in to the first team.
I prefer not to make any signings at all over the course of my first season at a club although there are of course exceptions to this.
The first thing that I do when joining a new club is to attend the meetings with existing staff at the club and gain a better understanding of where we stand as a whole.
First of all these are the strengths that run through the squad as a whole in the eyes of the existing assistant manager. To be clear I do not take these as gospel but I do use them as a guideline when first assessing my squad.
The main points are obvious. We have decent depth at the striker and left wing positions and we have a number of promising young players within the club. That's all very well but it is just the very first part of the picture. What about the weaknesses.
Slightly more concerning now. My assistant manager (Eric Black, who I fired shortly after getting this report) is concerned about the lack of depth in the first team squad and the lack of cover at left back.
This is why you need to take these reports with a pinch of salt. At left back I have Matt Targett who is one of the best prospects at the club and who I will be happy to start in place of Bertrand where needed. The lack of squad depth should be addressed by the inclusion of some of our younger players with high potential who can at least start from the bench and provide depth at a variety of positions.
Ok, so we now have a rough idea of our perceived strengths and weaknesses. Next we need to assess the squad through out own eyes.
In the first instance I filter my squad screen to show age from highest to lowest. This allows me to develop a picture as to the ages of my squad in every position so that I can start to build a list of recruitment priorities as the season goes on.
In the first instance I have cut the image off at the players aged 26 years old or over at the start of the game.
When you are profiling the ages of your squad it is important to keep in mind that the ageing process is less concerning in some positions than others. Goalkeepers, centre backs and defensive midfielders for example will be able to function at a high level as they get older. Fullbacks, strikers and attacking midfielders on the other hand will age less well and will need to be replaced sooner rather than later.
The initial takeaway that I have from this is that whilst initially we were told we had good depth at the striker positions. Unfortunately we have three strikers within the first team squad who are aged 26 or older with Shane Long aged 29.
After the age 29 season the average striker will begin to decline rapidly both in production and value, there are obviously a few exceptions to this but the general rule remains sound.
These three strikers then will be able to contribute to the squad over the short term of 1-3 seasons but there is little effective depth in the medium to long term.
We are currently carrying just three central defenders in the first team squad and whilst Virgil Van Dijk is potentially world class the other two are aged 32 and 27 respectively. For Jose Fonte who is in his age 32 season I would be comfortable to have him involved with the first team until he turns 34. Maya Yoshida on the other hand is only 27 which should be a good age for his position. unfortunately there are severe question marks over his quality.
As such we have a gap in the short to medium term which will need to be filled.
The second part of the age profile shows players from age 20 to age 25 and as you can see we are exceptionally well stocked in the midfield positions with many players ready to enter their peak years. The most pleasing aspect of this is that there is a depth of promising young English talent in the squad, I tend to have a preference for domestic talent in all of my saves.
So after profiling the age of the squad we have discovered a need for a striker in the medium to long term and a central defender in the short to long term. Before even considering scouting transfer targets though we have to assess the young players that are already at the club.
This image is cut off at the prospects who are rated to possibly become three star players in the U23 side. This really highlights the depth of young talent that we have in the club with seventeen players listed on this image.
My plan for these players is to develop them as far as possible within the club with a combination of bespoke training and where possible game time for the first team squad.
In terms of our identified recruitment needs we have Olufela Olomola and Marcus Barnes at the club although at 18 and 19 respectively they may be too young to make a sustained impact at first team level (spoiler alert Olomola came on to make his debut away at Anfield and scored an 86th minute winner for us). That said we so not want to sign a player who will block the pathway of these players in to the first team.
Instead we will look to identify a striker around the 22-24 age range who can come in an make an impact on the first team. With three strikers at the wrong side of the age profile we carried out there should still be a pathway for our younger players to emerge.
In the centre of defence our need is rather more pressing. Both Ollie Cook and Alfie Jones have potential and the attribute base to develop in to first team players. That however does not help us in the short to medium term and as such our recruitment plans are set.
Going forward this season we will be looking to identify two players.
1. A striker in the 22-24 age range
2. A Central Defender in the 21-25 age range.
The next step which will come in the next blog post is to set up our scouting network that we will rely on over the course of the season. After we have used that network to identify a list of preferred targets I will then show the attribute filters that I use for each position and how I couple that with statistical analysis within the game to identify our top targets going forward.
Thanks for reading all of that.
If you have any questions or comments then leave them in the comments section below or find me on twitter @www.thehighertempopress.comFMAnalysis
====
There is a new FM book out on sale, edited by the supremely talented Alex Stewart and has a foreword from his arch enemy (in the FM sense only) Iain Macintosh – it is an anthology of all kinds of FM writing with contributions from some of our very own Tempo writers (David Black, Lee Scott and myself) as well as excellent pieces from others too. 10% of all the sales goes to the mental health charity CALM, which is doing fantastic work. Anyway, if you like Tempo you will love this even more. Go and spend £4 on it which, as I understand it, is less than a large coffee in Costa now. You can get it here.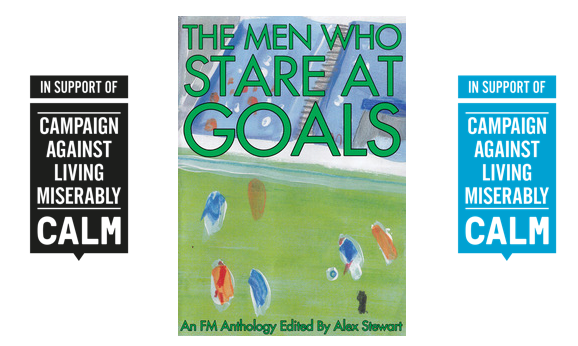 If you enjoyed this post make sure you never miss another one by following us on our Facebook, Twitter and daily newsletter!