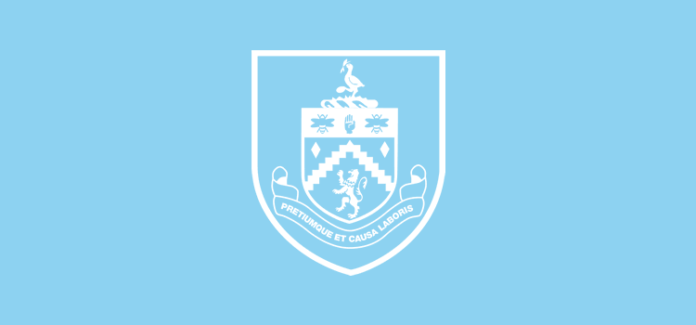 "There are really only two positions one can take in life: hope or fear. Hope strengthens, fear kills."
For the first time in months we have hope. After an awful run at the end of 2017, our win over Southampton in our last game had left us just three points from our aim of 17th place and safety. If we survive this year it will have less to do with our own merit and more to do with the failings of three other teams.

Before January was over we have consecutive away games in the capital at Chelsea and Crystal Palace. As mentioned previously, I wasn't expecting to get points from these games and my assumptions were correct. I rotated our team a little as the Chelsea game was just three days before Palace. In took just 7 minutes for Chelsea to find the net, Alonso crashing a free kick in off the underside of the crossbar. Hazard doubled their lead inside 20 minutes and Alonso would score his second of the game and the season by the hour mark. Before half time we were reduced to 10 men, Dean Marney picking up his second booking in 5 minutes. Dismissals are quickly becoming a theme of our winter.
During the Palace game we reverted to the tactic which had served us well so far, but it was not to change much, a 2-0 defeat was our reward. We had played well, but in an uninspiring advert for football, the game failed to spark to life and our attack was poor. With these two defeats however, we were still only one win away from escaping the relegation zone. The bottom five teams were now 8 points behind the rest of the table and all separated by 3 points. West Brom and QPR on 19 points, Sunderland and Hull on 18 and we sat bottom on 16 points.
Our final game of the month saw us face Championship side Bristol City in the Cup. I wanted to keep the same team as before to try and instil a little morale and consistency into the players. If we are to get out of this mess we will need good form ahead of our next must win league game at home to Sunderland. Former Newcastle and Villa midfielder Charles N'Zogbia was pulling the strings for Bristol and it was he that opened the scoring for the away side. Right on half time we levelled things as Gray held up the ball to play in the forward running O'Neill. The second half we could not find another goal and so we have a replay added to our schedule, something we did not need.
One thing I have seen from the last few games is how little service our attack is getting from wide positions. With the transfer window closing I decide that if we are to compete at this level I need to improve the quality of our attack. We sign Patrick Ebert from West Brom for 1.5 million. Perhaps looking for a move away from the Hawthorns he is transfer listed, but it is a good price for the player with the most assists for them so far this season. Also in is another former West Brom player, Chris Brunt on a free, I am hoping his experience and willing to play back up can help our squad. Final addition was Nadiem Amiri. Looking to use Burnley as a stepping stone to a higher level he joins from Hoffenheim for 24 million. He does look like a special player and hopefully he can help turn some bore draws into narrow wins and save us.
On to February, the month of my Birthday, and Sunderland at home. To stay up we need to start beating the teams closest to us and after Barnes scored seven minutes into this game the month looked positive. However just 10 minutes later Barnes was off the field receiving treatment for a gashed head and we were down to 10 men. Being one man short is something we have dealt with seven times this season, but the advantage was enough for Sunderland to level the game. On the 30 minute mark inexperienced defender Jimmy Dunne chased the same ball as his defensive partner and this left a huge gap for Bony to find and give Sunderland the lead. Barnes, head now bandaged, was back in the game and hit the post from the restart. A pair of world class saves from Pickford either side of half time kept Sunderland ahead and on 70 minutes they increased the lead following poor defending from us. Our defeat was all but confirmed when on 78 minutes Lafferty, our first choice left back was dismissed from the field of play. Red card number eight for the season. Both teams defended poorly, but Pickford kept the away side in the game early on and they were able to build from that, while our defence crumbled. Sunderland are now six points ahead in 16th, but 17th was still only one win away.
Our midweek trip to Bristol for the cup replay was next and although a good performance, I won't dwell an a game we lost 1-0. We had chances but the cup was never our aim and so I am not too disappointed. I am not sure if I reflect the feelings of the board as I say this so returning to my inbox is a nervy experience, but for now I still have a job.
Both our new wide men, Ebert and Amiri are amongst the starting line up against Leicester and Poyet returns to the side to protect us against counter attacks. Going into the half time break we are on top of the game but still yet to break the deadlock. There are more corsses, but nothing has connected so far. On 60 minutes Gray hits a shot off the bar and it falls to Ebert to tap home for his first goal of his Burnley career. Apart from a Mahrez chance soon after our goal, Leicester do not offer much and we win this game more comfortably than the score line suggests. Our first win in 4 league games is a welcome relief, and once again we keep pace with those around us. Leicester sack Ranieri following the game, possibly showing how their board view our team.
Our customary loss at the hands of Manchester United was next up, this time 2-0, but unlike our past encounters we were in the game and it could have been different. Using the same team and formation, the 41221 wide, we had control of the first 25 minutes until a clearance from our defence rebounded off Mata and fell to Martial to slot home unchallenged. Five minutes before half time and a long free kick into their box gifted us a Penalty and a way back into the game. Poyet missed the chance to level the game and that's how it stayed until two minutes from time Mata killed the game, making it 2-0 to the visitors.
Before the end of the season we would play three of our relegation rivals. After the poor performance against Sunderland earlier in the month, a repeat of this against West Brom could spell disaster for our season. It was a tight and nervy game and we held out against early pressure, beginning to build into the game after 30 minutes. Matt Smith, promoted to the starting line up after scoring goals for the reserves, holds the ball up well but the ball falls to our right back, Dawinka to shoot over a good opportunity. After 70 minutes West Brom take the lead and I see us slipping further away from our rivals. That is until deep into injury time, the clock read 92:47 and Hennings picks up the ball in the box to scramble home an equaliser. Our fans who are in the stairway having left early to beat the traffic rush back to their seats to celebrate an unlikely point. Without this goal we would be 6 points behind 17th, but now we are still just that one win from safety. Our only blow from the game is that Gray will sit out the next two games with a calf strain.
After the elation of a late point in the last game, our fortunes were reversed as we visited Watford. They are a team we always struggled against but it was only one minute before we had the ball in the net. The referee ruled it out however due to an offside and the first half ended goal less. Watford were on top in that half and so I ask our players to drop a little deeper, absorb their attacks and hit them on the break. It works well and in the 77th minute Gray breaks from the half way line and finishes well to give us a narrow lead. Watford really came at us after that but we held strong for the next 10 minutes until, just 2 minutes from time Bardsley conceded a penalty. A 1-1 draw, in the end a fair point and perhaps more than we deserved or expected. As the whistle blew we were 2 points from safety, but slipped to 5 points after QPR won their late kick off.
March ends with a 1-1 draw between Huddersfield in 17th and QPR in 16th to leave us six points from safety, but with two games in hand. The two extra games would be against Liverpool and Arsenal, so I would rather have the points on the board but we have a chance at least. The table stands as below

Onto April and Liverpool at home. Ben Mee has a slight knock so will be rested for our next game against Stoke where we perhaps have a better chance of getting something. In just the second minute O'Neill finds an opening and forces a good save from the Liverpool 'keeper. Midway through the half a Firmino shot beats Heaton but the post comes to our rescue. Just before half time however, the post, once our saviour, would turn against us. A Mané strike rebounding to Firmino who tapped home. Although it was a close game in terms of score line, we were never in contention to get anything after that. A 1-0 defeat left us still with work to do to make up ground.
We need to return to winning ways to give us a platform to build our survival push. Stoke, like Watford are a team we have not traditionally got much from, but they sit in 12th on a poor run of form. 13 minutes into the game their fans are on their feet celebrating, but have to quickly sit back down. Tom Heaton clears the ball before it crosses the line to keep the game level. Soon after it is our fans turn to go from elation to despair as Diego Poyet misses a chance to take the lead from the penalty spot. It is our third penalty miss of the season, and it is beginning to cost us. Two minutes after half time and Gray limps off with another calf strain. This blunts our attack and the game ambles to a dull 0-0.
6 points from 6 games is not great form, but it is the most consistent we have been all season and we are now just 5 points from safety. In other seasons we would have been long gone, but we have not been cut away yet. There are six games left, but the next three games would have a huge impact on our season, Arsenal at home followed by consequtive away fixtures against our relegation rivals, QPR and Huddersfield.

We have hope, but sometime it is the hope that kills you
Thank you again for reading, please feel free to comment below or find me on Twitter, FM Slack or my blog