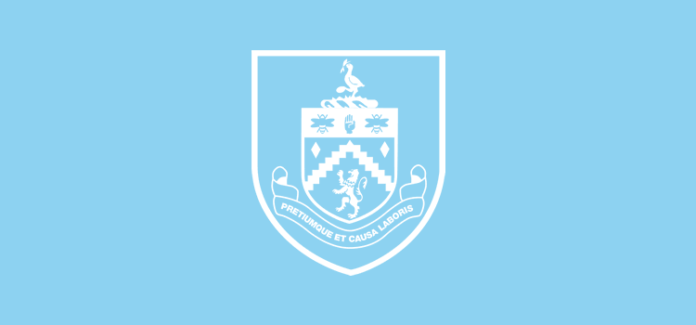 "Hope is being able to see there is light, despite all the darkness"
It's almost Christmas, a time for happiness and joy, but the only people in Burnley enjoying themselves is the coach loads of Wolves fans leaving. The Midlands fans having just witnessed their side pull apart our fullbacks in a 3-1 victory to move up to 8th in the table on their first season back in the highest league.
With only one point in the last eight games we are bottom, and at the risk of being cut adrift. In fact, after the most recent defeat to Wolves we are now 7 points from safety and I am the bookmakers 9-2 odds on favourite for the sack. So where did it all go wrong? Lets recap on how we got here.
At the end of October we had just beaten West Brom comfortably to escape the relegation zone and Aiden O'Neil was the Premier Leagues top rated player. There is no way I could have seen that this would be our last victory before Christmas. For sure the next three were difficult, but after that the fixtures turned and we should have got more than the handful of points we did. Away trips to Arsenal and Liverpool were either side of a home match against Watford, who I have struggled against since taking the helm at Turf Moor
Arsenal, with new striker Icardi blew us away, our defence being breached after only a quarter of an hour. The crossbar saving us on that time, and but for Tom Heaton it would have been worse than the 3-0 rout it finished. Rouwen Hennings would finished second in the player of the month, not that he had a sniff in this game. It was a 5-0 crushing defeat to Watford at home, four of the goals coming in the second half. By the end my notes consisted of a time and a player name. We fell to 19th in the table, our last stop on the way to the bottom. There were no surprises at Anfield, although we did play better and held them goalless for 82 minutes. Courtinho long shots were the best they could muster as the Merseyside team fell into their 2014 vintage. Roberto Firmino would score though and seal the points.
Former Championship sides QPR and Huddersfield at home were two of our next three games, sandwiching a trip to Stoke. 19 minutes into the game against QPR and we were behind when Bendtner latching onto a long ball over our high line. Things are level seven minutes later though when Hennings finds space in the area. He should have been played in for his second minutes later but Ashley Barnes, short on confidence, hammers the ball wide when it was easier to pass. The only notable chance of the second half was a penalty in our favour but it fell to Poyet to compose himself and maybe the pressure got to him as he slices wide. In all honesty they were the better team, but a point is not enough for us in a fixture we should have taken our chances in.
When on a poor run of form, one of the last places you want to go is away to Stoke. As we enter December, the Potters sit just 2 points short of qualification for Europe's top competition. We also head into the game without our on- form striker, Hennings having been sidelined for 6 weeks. Gray is back though and will get minutes from the bench to recover his fitness. It's a stale affair with few chances until Heaton looks to clear a back pass down field, but it cannons of Ben Mees' face and into the open net. Poyet does not bounce back well from his penalty miss in the previous game, and his new National manager only gets to watch him play for 73 minutes before he is dismissed for a 2 footed tackle. We lose 1-0, Stoke are heading for the champions League where as we get closer to the Championship.
That was always going to be a tough game, when you're at the bottom most away trips are. Next though was a chance for points and to stop the slide, at home to last year's Championship playoff winners, Huddersfield. We fell behind again after a deflected long shot following a well worked corner routine. We needed to play more direct, switching defence into attack quicker so I increase the tempo. It works just a minute later and O'Neil scores a stunning free kick to level. We barely have time to celebrate though as straight from the kick off Huddersfield are back in front. Three goals in as many minutes. We have 2 shots cleared from the line, its backs to the walls job for the away side but it is a plan which works. We suffer another defeat.
Liverpool call time on Klopp's reign at Anfield, leaving them in 16th place in the table and without a manager. If I wasn't second favourite to be next for the chop then I may have applied for the job, but I have work to do here first. Only Philip Cocu at Southampton has shorter odds than my 5-2. To stop my odds from shortening I needed results and quickly. West ham had proved last season to be a team we perform well against but we fall behind early after a horrific error at the back sees the ball fall kindly to Valencia. Their lead is doubled just after half time as Payet is on hand to tap in a simple cross into the box. Our fate is sealed after pushing forward once too often and a long ball over the top gave Luuk de Jong his chance. West Ham looking to have found the striker they were lacking last year.
Philip Cocu is gone, a 3-1 loss did for him in the end. That pushed my odds shorter, 9-2 now and I am next on the list to be sacked. No word from the directors yet but Stan Tennent has his say in how the team are performing. With Manchester City visiting next, I do not see the storm clouds clearing any time soon. An error at the back, which seems to be the theme of the month, gifts them the first. Bardsley is caught in posesion and KDB crosses for Mandzucich to open the scoring. 25 minutes in and he has his second, a headed goal from a long free kick into the box. John Stones adds the third from a corner before we break for half time. I try something different, pushing the wide men forward into a more 433 formation. Six minutes into the second half and we pull one back. Either better tactics or City have switched off but who's complaining, O'Neil finishing a nice passing move. With 10 minutes to go Gray adds a second, its 3-2, I might not get sacked after all. We cannot find an equaliser to cap a wonderful second half, but its some positive play at least. Hopefully the directors were stuck in traffic before the game and missed the first half.
Newly promoted Wolves are the opponents in the final game before Christmas. They sit 9th in the table and are displaying some good football. I keep the tactics which I ended the City game with, 433 with two advanced wide men. It doesn't start well and we are behind after just three minutes. I keep the faith however and on the seventh minute we pull level, a 40 yard screamer from Adam. Gray rattles the post after 25 minutes and we are applying the pressure until half time. We pay for not taking the chances when on top however and Wolves lead on the hour mark. We switch off from the kick off and its 3-1 to the visitors, 2 goals in a minute. We lost our heads and a poor tackle from Gray on the 75th minute sees him dismissed from the field, the game gone.
So we are back to where I started, bottom of the table, 7 points from safety. No word from the board yet but only our health finances gives the cheer over the festive period. Moral in the dressing room is low, and I am the bookies favourite to be replaced before the new year. I may not have much time and an away trip to Bournemouth next, followed by Spurs at home do not look like fixtures we can get much from. There is some light though, in O'Neil I have found a star. He is a creator, finisher and all round team player. Hennings too, is a player I look forward to working with more when back from injury.
The games we have lost are gone, time to look forward and get some points. In January I will clear some of the dead wood from the squad and try to improve.
Apologies for the slightly depressing tale of woe and thank you for sticking with me through it. I am not 100% sure how long the next post will be or how long I will be in charge, but I'll get to the end of the season one way or another.
Thank you to all who have followed and liked these posts, it really means a lot and keeps me going. Feel free to follow me on twitter or take a look at my blog!