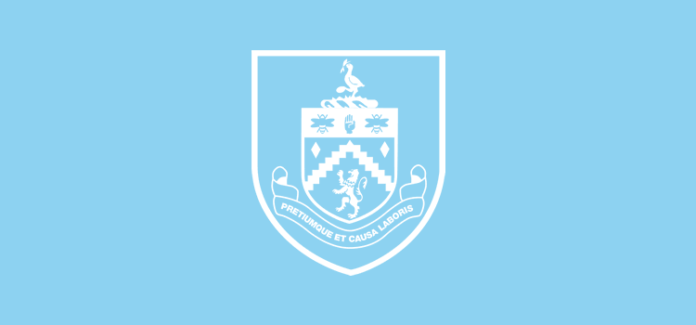 "Change is the law of life and those looking at the past and present are certain to miss the future"
The above is a sentiment I hope my board of directors would share. After the previous post I have reservations about opening this save again. You can catch up on the story so far here.
We have been on a barren run of nine straight defeats. Not all of the performances were bad but at this time we need points not performance. My neck is on the line, if not for our healthy budget I am certain confidence in my ability would have run out long before I write this. It's time to change or be left behind. The system I wanted to play is no longer working and either we have been figured out or we just don't have the players to fit it.
It's Boxing Day, so a new year is almost upon us. A time for change and a time to refresh my squad in the coming transfer window. To do so however, I still need to have a job come January 1st. So onto Bournemouth away, in front of the smallest crowd of the season. Following his dismissal in the last game we would be without Gray up front so it is Sam Vokes, with 4 goals for the reserves, who takes his place. 25 minutes into the game and he rattles the post with a shot from 18 yards. This would prove to be our best chance of the game. On the stroke of half time, Callum Wilson slots home following a good save from Heaton and we go into the break behind. One minute after the break and we are down to 10 men following a straight red. That was the last major incident of a poor game and despite another close match we suffer our tenth straight loss.
Table topping Spurs are the next visitors to Turf Moor and on paper it doesn't look to be the best opportunity to get our first points in almost 1,000 minutes of football. I change to a lone striker and pack the midfield to try to keep things tight and difficult for the high flying north Londoners. At half time out plan is working and we keep it scoreless. I see no need to change anything as we head out for the second half, a point at this stage would be a step in the right direction. Just after the hour mark we receive our seventh dismissal of the season so far. Phil Bardsley, on in place of the suspended Darikwa has his name taken for the second time for a rash challenge. On comes Kevin long for his second substitute appearance in as many games as a make shift right back. Vokes also comes on to replace the lone striker Barnes who just hasn't had the opportunities. A long throw from the left with 10 minutes to go is flicked on by Vokes. Falling to the feet of Kevin Long, not normally positioned this high up the pitch, he lashes it passed the flapping Lloris and we have a lead. Its backs to the wall for the remaining nine minutes but we hold out for our first win in what seems like forever. Even following our terrible run we are still now only 4 points from safety. Add to that Aiden O'Neill picks up the young player of the month award and we have some positives to go on.
The fireworks from the New Year celebrations have only just been cleared away and already there is interest in my players. Middlesbrough make an offer for red card magnet Darikwa but it is far below my value for him so I reject that. It seems that he would quite like the step down to a lower league and is not happy with that decision. For now though he stays, until anyone can match my valuation. Southampton also make a bid for Ben Mee, but at only 3.6million it is around a third of the price I would consider. Given the amount of goals we have been conceding this season it surprises me that my defence is so coveted but I guess they get a lot of involvement.
A quirk of the calendar means we played Spurs on the 30th and now face Everton at home on the 1st January, two days later. The Merseyside team line up in an unusual 541 with a flat defensive line. Not sure what they have seen to be concerned about in our attack but I quickly adjust to put two up front to try and get through. 21 minutes in and Scott Arfield is through on goal after good build up play but he cannot sort his feet, shooting well wide. It was a good opportunity, our best of the half. For the third straight game we are involved in a scoreless stalemate at half time. It was a drab first 45 minutes but we had the better of the play. Two games in 3 days is starting to show and our condition was dropping. On 64 minutes, we lose concentration at the back and a mix up gifts Lukaku a chance to score, one which he takes with open arms. We lose the game 1-0, and I end the day frustrated given that we had the better play but just couldn't create the chances.
I need to visit the market, but I face the possibility of doing so without a chief scout, who has attracted attention from Southampton. He will eventually move, but I can replace him so it isn't such a bad thing. I cannot see many places where we need to improve, but decide to take one or two quality players in. Someone which has that touch of class and can turn a 0-0 draw into a narrow victory.
We were drawn at home to Bournemouth in the FA Cup. A difficult game, take it easy and we face elimination and a hit to our moral and my board confidence. Win and we will have more games and the possibility of distraction from our main aim of staying in the league. We do win, and quite comfortably. I am almost cursing that there isn't any points to go with the performance. The game was goalless until the hour mark and much of that was to do with some fine saves from Tom Heaton. I had just started to make changes when Gray pops up with a goal on his return to the side. Just two minutes later it should have been 2-0 but for a fine save. We did go two goals clear and then quickly it was 3-0. All three goals coming within six minutes and the game is over. Bournemouth pull one back in the dying minutes, but it is too little too late. We are through and drawn away to Bristol City next.
We next face another south coast team in Southampton at home. I keep the same team who put in a good performance against Bournemouth. 20 minutes in and it's a stunner from Barnes that opens the scoring. A lofted ball into the area is hit first time passed the stranded keeper. Think Di Canio in the 90's against Wimbledon, at least that's how I saw it, but it is difficult to tell in 2D. Nine minutes later and the game takes a potential turn. Barnes is booked twice in as many minutes and is off. We make it to half time with our lead intact and take stock. I need to slow the play down and keep possession and it works. As Southampton push forward we steal the ball in their half and O'Neill finishes from range. After 62 minutes he scores again to make it 3-0. Given the heavy schedule we start to tire towards the end and lose a goal soon after. Southampton get their second in the 89th minute but again it's too late and we grind out a nervy win. We are now, somehow, only three points from safety.
It's now 12:30 am but I am on a good run of form, something I want to keep it going. There is little point however as next we have Chelsea and Palace away, followed by the next round of the cup, few opportunities to kick on in the league. Given that we have a wedding the next day and it will be a full day looking after the kids, I decide to call it a night and get what little sleep I can.
We have picked up points in the last few games, and even in the games we lost we were not outplayed. The league is shaping up as a bottom 5 all within 4 points of each other, with the rest of the league separated far ahead. There is a possibility I can get out of this, and it would perhaps be a better achievement than last season.
If you want to know more please comment below or find me on twitter @accordingtofm, on FM Slack or on my blog