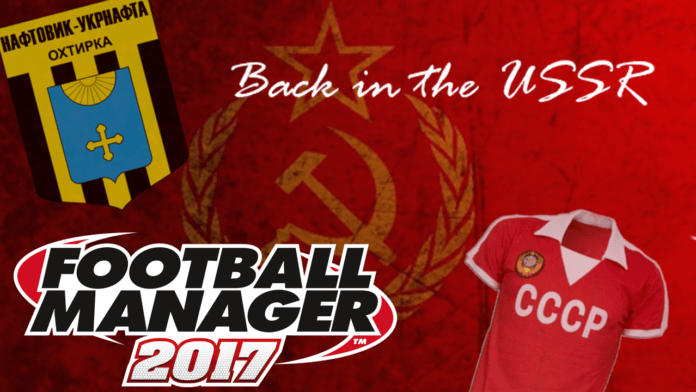 You don't get a great deal of free time managing in the Ukranian First Division, there are two games a week to get through, training sessions to endure and a chairman who keeps dropping in forcing to you try his latest batch of home-brewed vodka. Still, during a rare spare moment, I find myself wandering towards the physios' room. I just want to see him, it's been days. I just want to check he's okay and to see if he got my card.
As I approach the door of the physios' room, there's an alarming sound of screaming and something that sounds an awful lot like power tools. I tentatively knock on the door. The noise stops. There's the sound of shuffling, the door opens just a little and I'm greeted by a pair of eyes.
"Vat you want?" Victor Lanin's eyes scan me wildly as he speaks.
"I…urm, wanted to just check on Yuriy, it's been a couple of weeks. How's he doing?"
"Yes, yes Yuriy fine. Leg soon better."
"Leg? wasn't it his back that he hurt?"
"Yes, back. My English not good. Back is better. You go now."
The door is shut and with a sigh, I slope back off to my office. There's another bottle of vodka on the table…
Our first game in August is against PFC Sumy, who sit just below us in 12th place. They've had an indifferent start to the season and from looking at the results, one thing is clear…
We should, at least, see plenty of goals.
I'm forced to make two changes: Pidnebennoy stays at left wing to replace Chonka and Vovkodav is back from his suspension. He steps in for Malyuk, who is suspended. I can see this becoming a theme.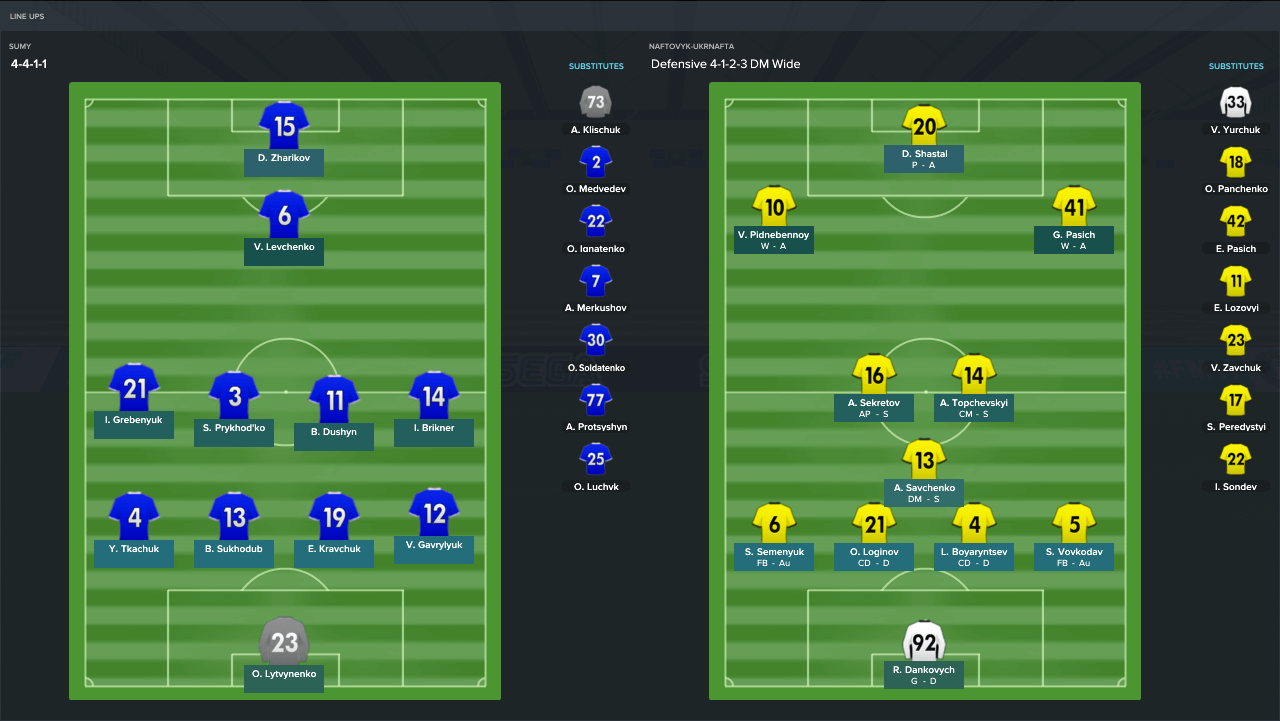 I had to say it didn't I? I had to predict a goal fest. I should have known that would make it the most insipid footballing display in the history of association football. The first half is drab and we get to half time with neither side troubling the keeper. This is a side that has conceded 15 in their first 6 games and we've not hit the target once.
I tell my players that just one goal would do it and after that first half display, I'm sure that it would. It doesn't matter, nobody seems to be listening. I send them out and make a mental note to ban iPods from the dressing room.
The second half continues in much the same way as the first, by which I mean absolutely bog all happens. By the 65th minute I'm fed up with it so I switch to a 4-4-2 with Sondey coming on to try to force the issue. I needn't have bothered – it changed nothing. We're having shots, but none are worthy of being shown. I'm just about to give up and stomp down the tunnel to scream into a pillow when, in a moment of madness, Sumy's centre back pushes Boyaryntsev in the box and we're awarded a penalty! Vladyslav Zaychuk converts it and we make a run for the bus as soon as the final whistle goes.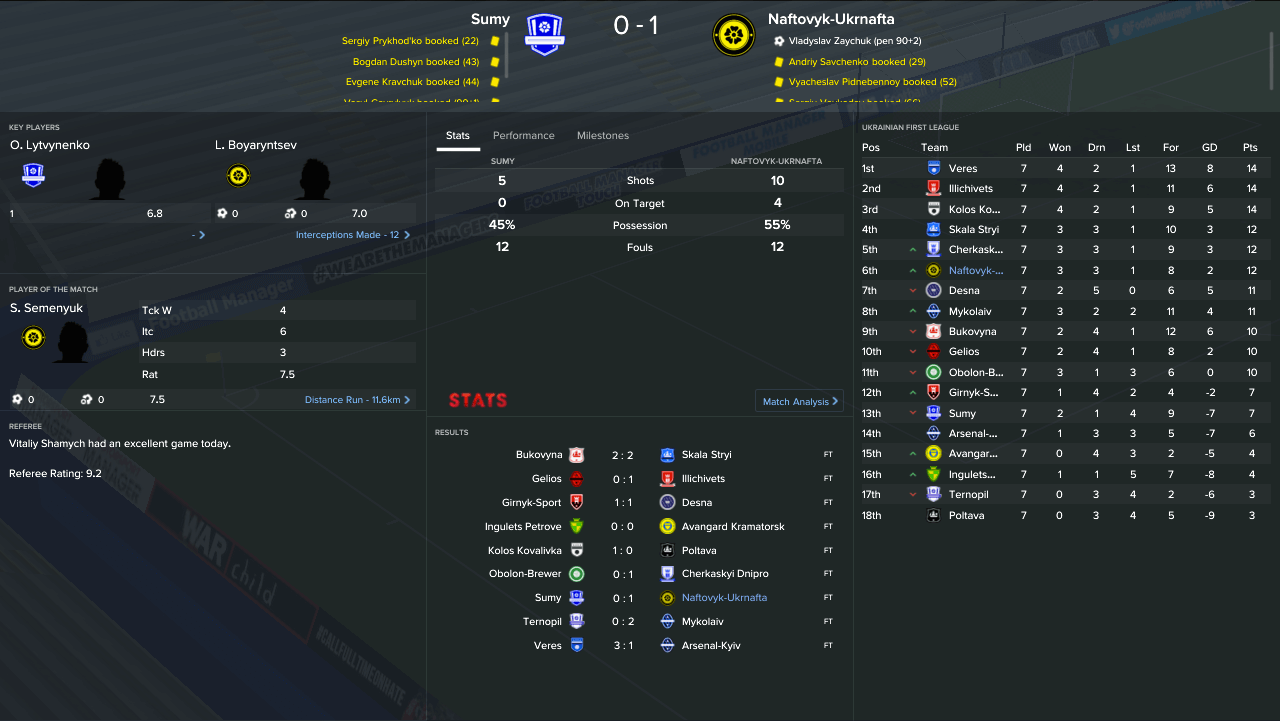 I'm keen to get my side scoring more freely so I tinker with the instructions a little. I'm going to trust that maybe they're not the worst bunch of footballers I've ever seen, so I tell them to play the ball around a bit before thumping it forward. I also ask them to work the ball into the box, hopefully by that point, someone will actually be in the box to convert.
Our first chance to test our new system comes against Bukovyna Chernivtsi. They've favoured a 4-3-3 formation so far and two of their three strikers have amassed 10 goals between them in seven games. We'll need to be on our guard against them. Due to the onslaught of games, we're forced into a few changes. Pidnebennoy is understandably exhausted from trying to fill in for Chonka, so Eugene Pasich replaces him. I'm hopeful that having twins on the pitch will cause some extra confusion. Other than that, Mayluk slots back into central midfield and Zaychuk plays at left back because Semenyuk is tired, again.
Still no goal glut, but we played pretty well nonetheless. Bukovyna's front three offer little in the way of a threat but unfortunately neither do we. Switching the passing to mixed seems to work, though. We play the ball around nicely and eventually, on the stroke of half time, it pays off. Sekretov slides the ball through the defence and Shastal slots it home. On balance, we probably deserve it.
The second half, like so many before, is largely uneventful. It's a concern that we never look like scoring but it's also reassuring that neither do they. We see out narrow victory and move up into fourth.
We face up against Ingulets Petrove next. Remarkably, they were formed in 2013 which is the newest team that I've ever encountered. They're not doing so well this season with only 4 points from a possible 24 so I'm hopeful that we can get a result. Where have we heard that before?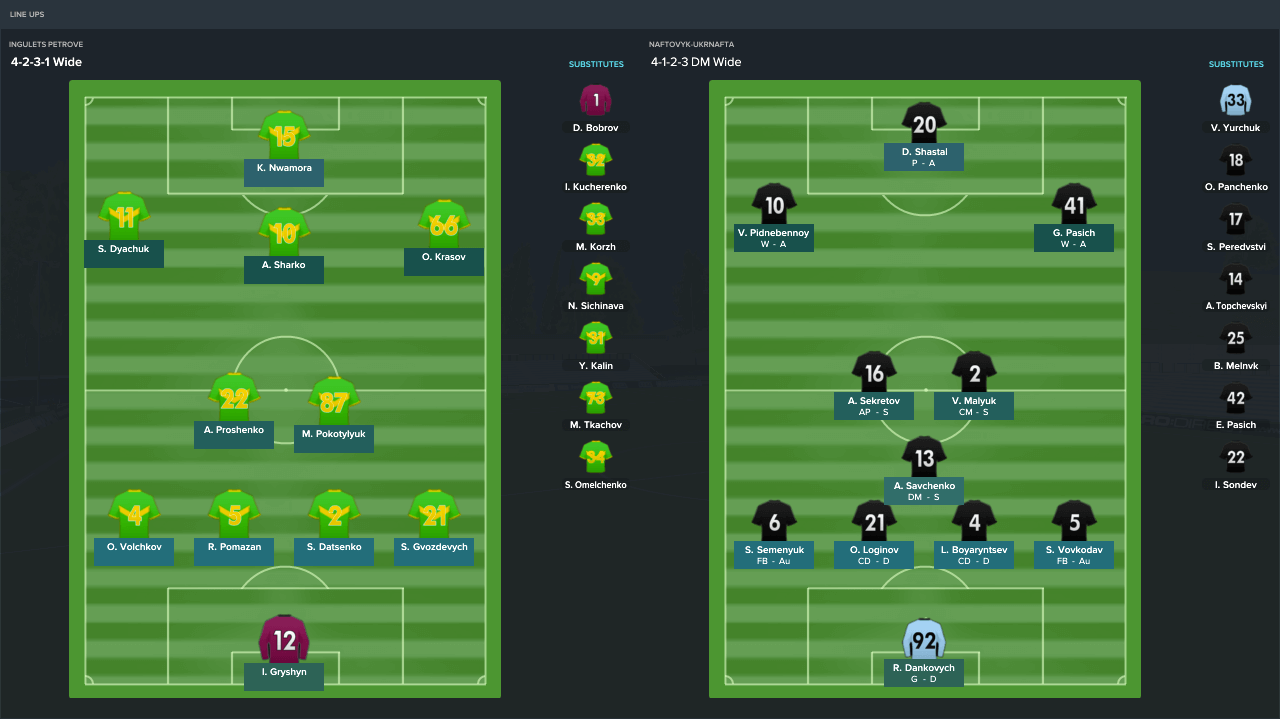 Nothing happens. I wish I could pad it out by sensationalising some of the minor highlights. But there are none. The timer just ticks away until the 35th minute when Sekretov, presumably fed up at such a dull match does something to spark an interest: he shoves a player over in the area. Penalty.
This should be the shot in the arm that the game needs, I can rally the troops and we could stage a glorious comeback.
They missed.
Never mind, roll on half time.
The second half starts in very much the same way. The fans are starting to get restless, at least they would be if there were any. In a desperate attempt to make something, ANYTHING happen, I switch to a 4-4-2 with Sondey coming on. It makes bugger all difference. The game ends 0-0.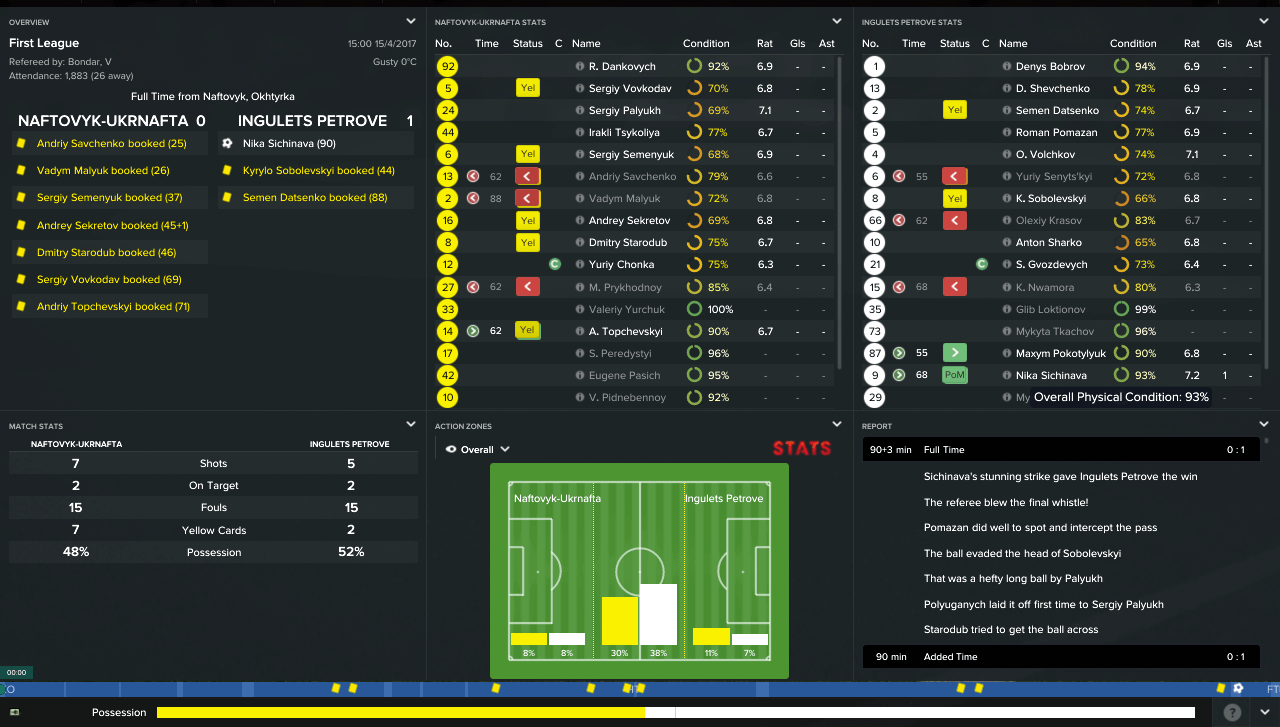 Surprisingly, this draw moves us up to 3rd place and it's another three games unbeaten but it's frustrating because while we're pretty tight at the back, we lack any consistent threat going forward. I need to have a think. I need Yuriy back.
Like what you read? You can follow me on Twitter. Even if you didn't, why not follow anyway? You can always just hurl some abuse. You can also read the same piece again on my site The Mazy Drivel – it'll have more content one day.
This blog and the decision to head into the unknown was, in part, due to YouTuber Cultured Left Foot's NK Maribor series