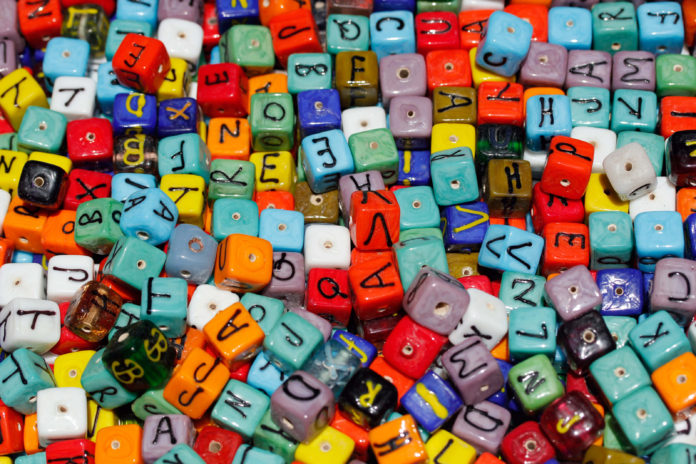 A female journalist from Andorra Telecom interviews UE Santa Coloma manager Sid Iyer, who has just come off a Super-Cup win against local rivals FC Santa Coloma. 
Interviewer: Firstly Mr. Iyer-
Me: Sid, please, I insist (he says with a wink)
Interviewer: Ok, Sid. First of all, congratulations on winning the Supercopa Andorrana in your first competitive match as a footballer, how does it feel?
Me: It is not my first competitive match managing, you don't know how competitive the Goals Wimbledon 5-a-side tournament can get (he says descending into raucous laughter while the interviewer looks at him, clearly disturbed). But no, seriously, I'm honored. Truly am. Getting a bit of silverware is always important, especially for the 56 fans we had come to the game. They're the ones who truly pay the Non-Contract salaries the players are on. (he then descends into further raucous laughter)
Interviewer: (with a worried expression on her face) I imagine it must be even sweeter to win the Cup against your bitter local rivals, FC Santa Coloma. Do you think that this is the beginning of a new era in Andorran football dominance?
Me: Oh absolutely. I had a meeting with the UE Santa Coloma ultras after the game in my Holiday Inn room, all two of them, and they just wanted to say how proud they were that I had won the Supercup against their rivals. At least I think so. I don't speak Catalan (laughs mentally again)
Interviewer: (who at this point is terrified) Let's move onto the transfers you've made this season. Why have you made them and what do you expect to see from them?
Me: Yeah, we've made 4 signings this season and I'm very happy with all of them. Faure and Viera come in as talents for the future. Faure impressed me in pre-season with some able performances deputizing for some player of ours whose name I can't remember. Viera is a top lad who always put in 100% in training. Isn't the finished product and probably never will be but he's a good influence on everyone. Meza was initially just a backup player but he's put in a good shift in training and he's got experience in the top-flight, having played for FC Santa Coloma and Lusitans. Luis Rodrigues, however, is absolute class. May not look it but when he plays, he always makes an impact and is just the sort of player I wanted. Ultimately, these 4 lads cost me less than a copy of FIFA 16 so if they're crap, I don't really care.
Interviewer: That brings me onto my next question: How has the entire squad fitted into the tactic that you've had them play?
Me: Well, to be honest, they're not the brightest bunch. In fact, I'd be surprised they could spell Santa Coloma even when they wear the kit, so as far as individual instructions go, I've got none. And to be honest, I don't even trust them with team instructions. I've only got 3 team instructions and it's been working quite nicely. I've got them playing in a 3-3-3-1 Wide formation because our fullbacks can't play football. Simple as. It's worked quite nicely though, we've been scoring a fair few in pre-season and the team's gelled quite nicely.
Interviewer: Speaking of pre-season, how do you think it went?
Me: Cracking. Went really bloody well. We played 12 games in pre-season and only lost 1 of them, that to the Montpellier Reserves team so all in all, pres-season was a resounding success. We even beat 2-time Ligue 1 champions Star performer by far was Gabriel Riera. The lad was absolutely banging them in for us. It turns out that he wasn't there the first day I met up with the team. I'm sure he'd have made the team look better. The best thing about pre-season was how well we've gelled into the tactic I've created. One thing making an amazing tactic on FM but doing it in real-life as well? Just call me Sid Iyeriola (pauses for a second. The interviewer looks inquisitive. All of a sudden, he laughs so loudly that listeners would think that a hyena has entered the room)
Interviewer: What was so funny?
Me: (eyes still watering) Iyeriola sounds like areola! (begins laughing once again. It doesn't seem like he will be stopping soon so the cameraman signals the interviewer to end the interview)
Interviewer: (with an uneasy smile on her face) Thanks for that Mr. Iyer. That's all we have time for this week. Once again, many congratulations to Mr. Iyer for his cup win and good luck for the upcoming season (he hasn't stopped laughing, as a matter of fact, it doesn't look like he's breathing) Mr. Iyer? Mr. Iyer? Are you alright? (she comes closer to him, now looking extremely shaken)
Me: I'm just messing with you! (who is now on the floor clutching his stomach in laughter)
By this time, the interviewer has had enough of him and runs out of the room, leaving Mr. Iyer alone in the interview room, which is really just the cafeteria in the Holiday Inn, still laughing his head off.
—
In case you hadn't noticed, I was pissed out of my mind in the interview. I couldn't take the lift to my room so I just slept on the cafeteria sofa in a drunken stupor. You won't believe what image made the front papers the next day. The board didn't appreciate this.
They've given me a final warning. Any repeat offenses and I'll be gone. Still, does it matter? I've already won a piece of silverware and I'm only 86 days into my managerial career! I have a feeling everything going to be alright…